Are you looking for an effective and time-saving to build up your site without much coding knowledge requirements? Simply use Drag and Drop WordPress Page Builders to design your site. And the list below will show you the most useful Drag and Drop WordPress Page Builders. Let's take a look!
The benefit of using Drag and Drop WordPress Page Builders
WordPress is one of the best and most easy-to-use website builders. It's been around since 2005 when it started as a content management platform. But now, it powers more than one-third of the web.
Have you ever wondered why WordPress is such a crowd favorite? Major credits go to how easy and uncomplicated it is to use. Its most powerful feature – the drag and drop page builders, allows users to create content in blocks. These blocks are easy to customize and build the website of your dreams. It eliminates the need for coding knowledge, making it possible for any Tom, Jane, or Harry to build their own website.
It's 2022, so of course, there's no want for options of these page builders. But you may be wondering what are the best Drag and Drop WordPress Page Builders? Here, we will be discussing exactly that.
Top Drag and Drop WordPress Page Builders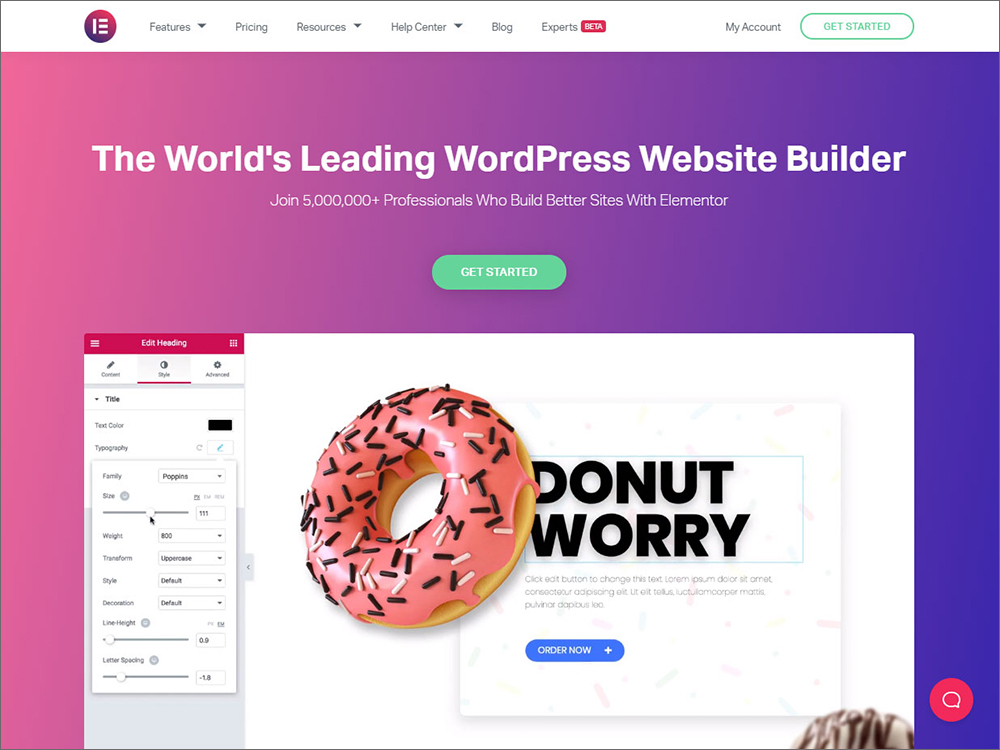 Completely free to use, Elementor is trusted by over 5 million people globally. It is perfect for both beginners and professional website builders. It is ultra-fast, resulting in a smooth user experience. Having this plugin installed will not slow down your website's speed.
One of the best parts of Elementor is that it allows Live Editing. This lets you view each element as you're styling it, allowing quick and convenient website designing. Since it works with the copy-paste and navigator function we're so used to, Elementor will be easy to catch up to. You can check our collection of Free Elementor templates that designed and developed by our team.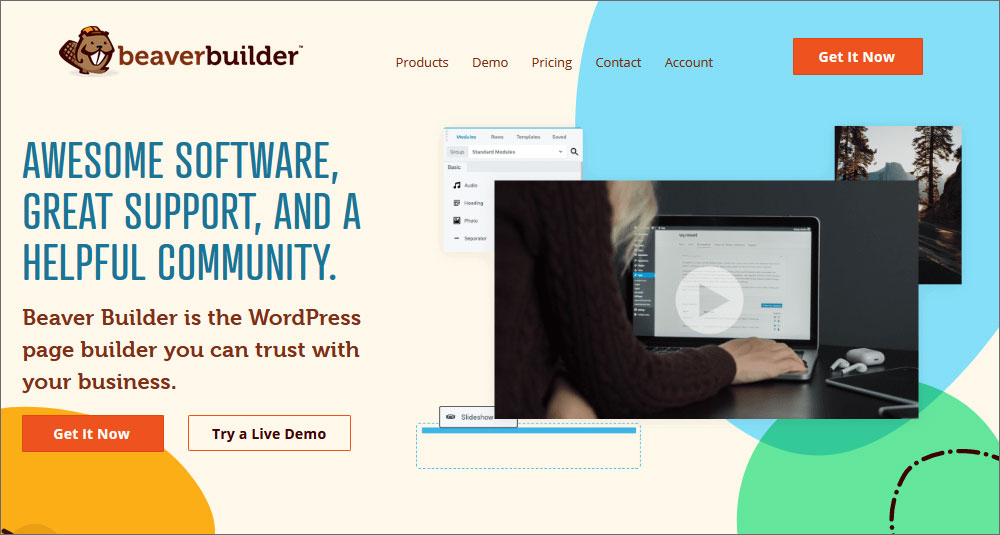 If you want full control of your WordPress website, Beaver is the best drag and drop builder to trust. You can separate your theme from the page builder. This allows you to switch themes without losing any content in the process. The best part is that Beaver can work in tandem with other page builders.
Beaver will not interfere with the responsiveness of your website. So you don't have to worry about separate mobile development. It will also help support the SEO of your pages, making sure you can be found. You can read Gutenberg vs Beaver Builder to get more differences between the two tools.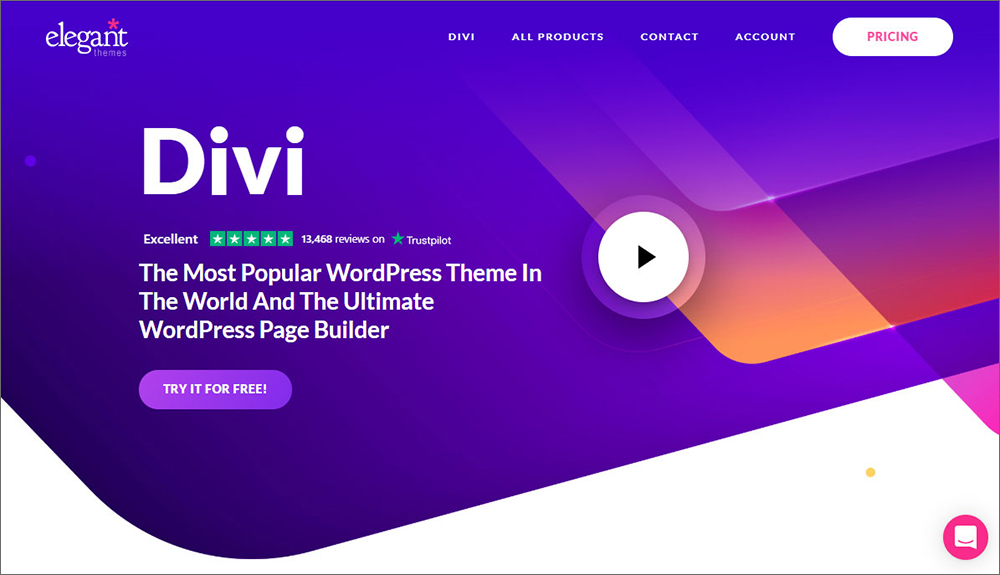 This website builder allows you to build visually. The editor works on the preview design itself. Essentially, you can drag and drop elements on the final website before making it live. This will help save time, especially on a page with many media elements.
If you're a more seasoned developer, you can also combine CSS editing on Divi, not that you'll need it. Divi has a huge directory of design elements and templates with which you can start designing. These templates are also fully customizable, allowing you to make your website as unique as you want.
Themify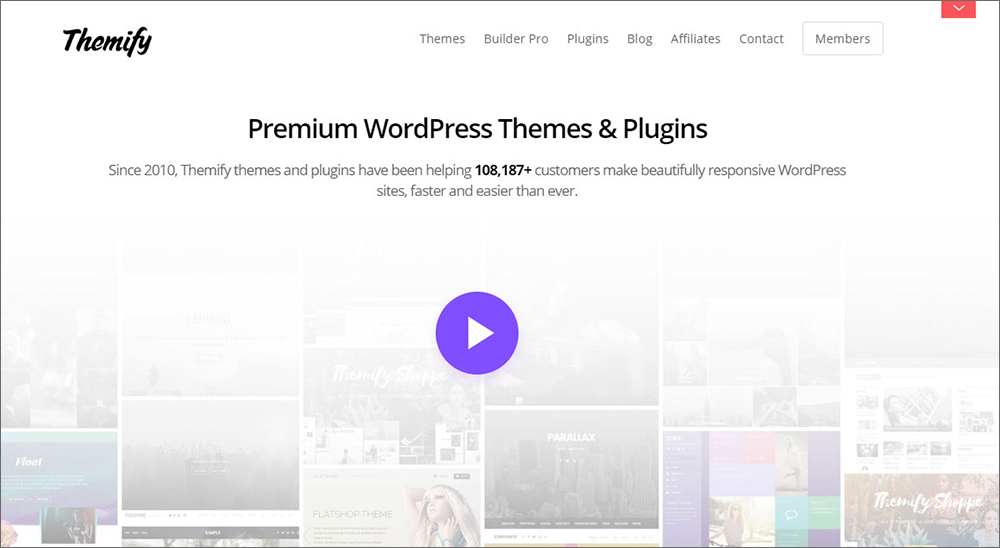 Since 2010, Themify has over 42 responsive themes for your WordPress website. No matter what type of website you want to build, this builder has options for it. The pre-made themes can be customized to your liking.
Themify also has many plugins that you can add to your website. These are free to use and improve the user-friendliness of your page. Another advantage with Themify is that you can develop on the front-end, allowing complete control over visual aspects.
Animation effects are something that users engage with. This page builder for WordPress has over 60 animation effects that you can add to text or images.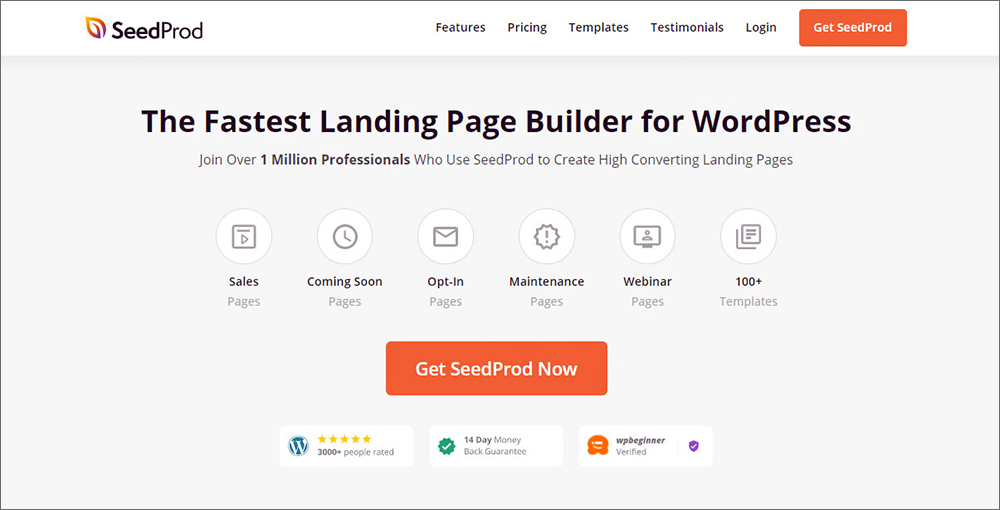 Your landing page is what determines if users will stay or leave. If you want conversions, you need to have a landing page that intrigues users. SeedProd has countless tried and tested templates with which you can start designing.
You can easily add elements like call to action, headers, and sections as it is pre-made for you. The best part, all these are drag and drop elements, so there is absolutely no coding required. SeedProd also allows you to track and manage subscriptions, without needing a separate tool.
An important aspect of any website is that it makes sense on any screen size. This is called responsiveness. SeedProd makes sure your message translates no matter the device your audience is using.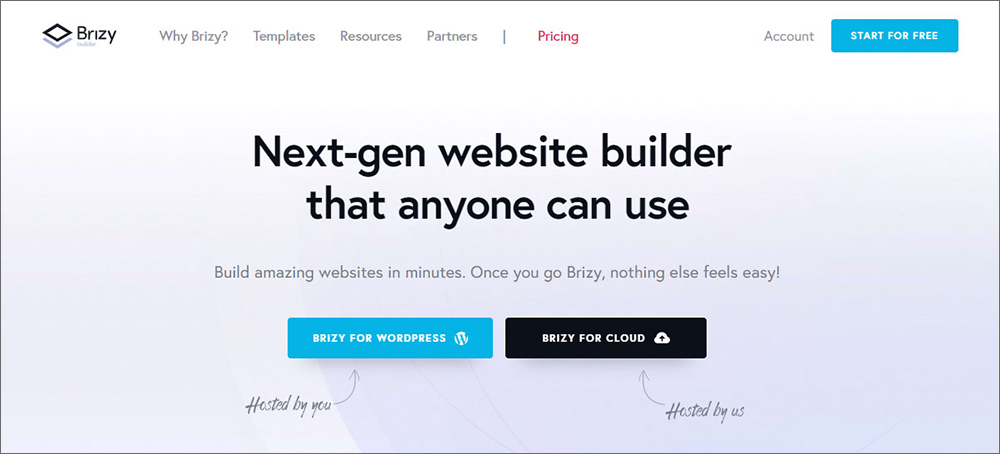 Easy to use? Check. Pre-made templates? Check. Customizable? Double check. Built on React, Brizy is the best drag and drop WordPress page builder if you care about UI. Its drag-and-drop editor works on the front-end of your website, allowing you to visualize as you edit.
Most website builders have limited elements in the free version, forcing you to buy add-ons for more advanced options. That is not the case with Brizy. Users can use premium features like Forms, Sliders, or Tabs for free!
Media elements like videos and animations are easy to add on Brizy, making for visually appealing and interactive elements.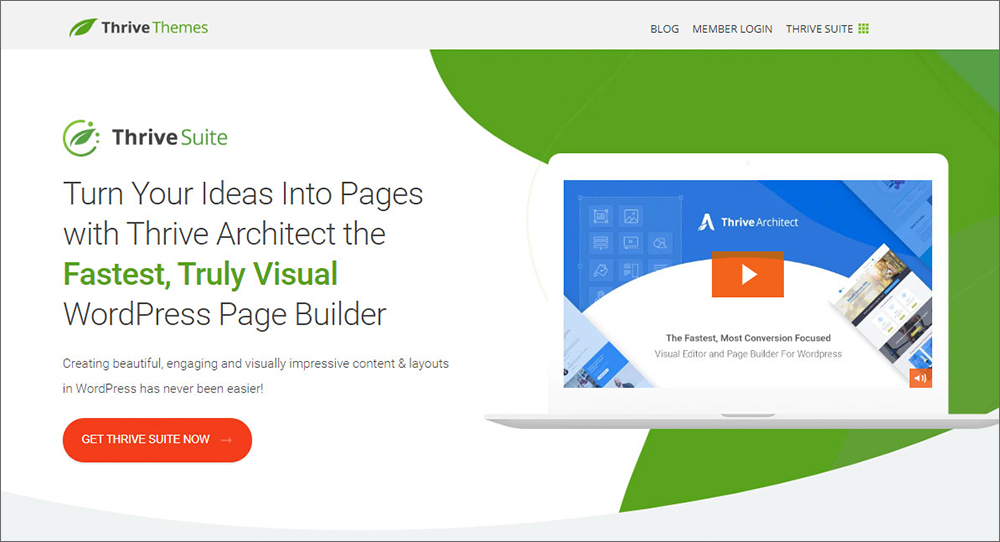 Every business deserves a website that guarantees conversions. Thrive Architect is one such builder that lets you create a website on a visual front. Designed specifically for entrepreneurs, it is ultra-fast and easy to use.
It has close to 300 conversion-focused templates. The best part, you won't need to install 10 other plugins to be able to add interactive elements. Everything is built-in, and drag-and-drop is all that is required.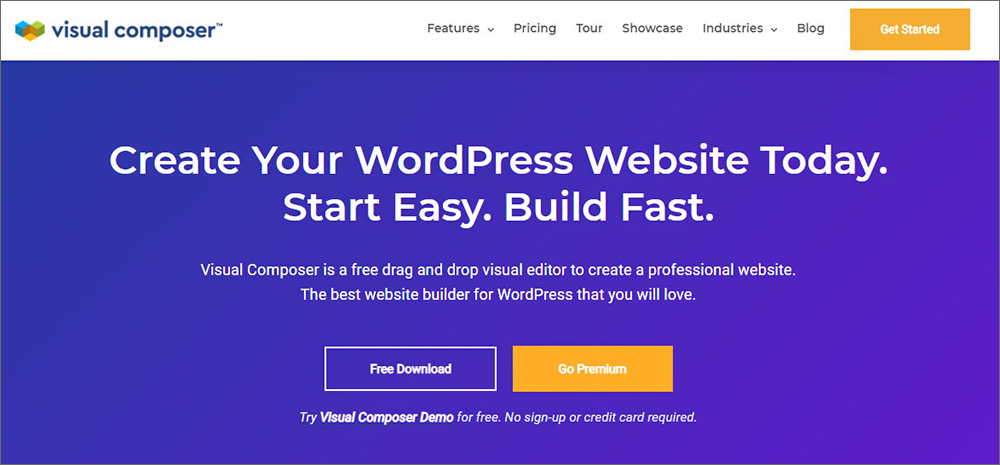 Making your website look like 'the real deal' is quite a feat to accomplish. Visual Composer lets you create professional websites free of cost.
Static elements are boring, aren't they? On Visual Composer, you can include dynamic elements that are more interactive for your customers. You can also save elements you've created by yourself for quick reuse.
Visual Composer integrates with just about any plugin, allowing you to include elements like contact forms, data management software, and media elements without any hassle.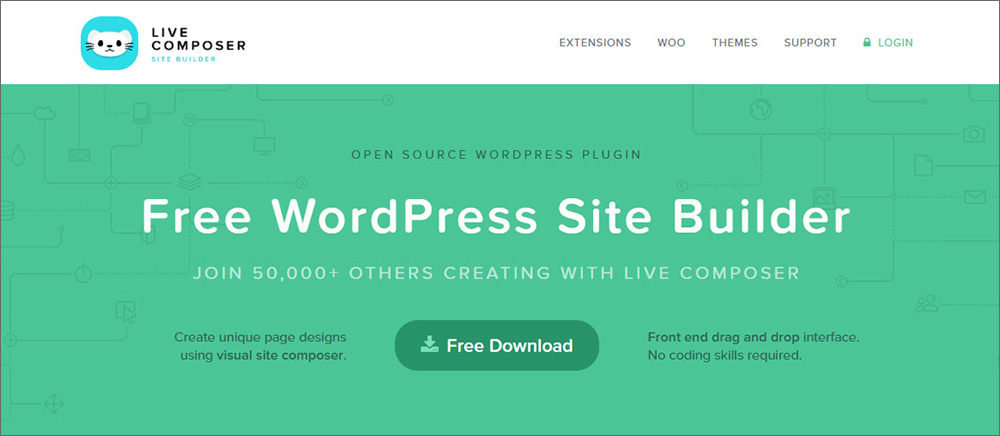 All you need to start is an idea. Live Composer takes care of the design, allowing you to focus on content. Since you will be editing directly on the front-end, you can save a lot of time and eliminate switching between tabs.
SEO is crucial if you want your website to rank. Live Composer has a built-in SEO tool and it also integrates with other WordPress plugins like Yoast SEO. It also comes with multiple customizable themes which will help you get started with designing.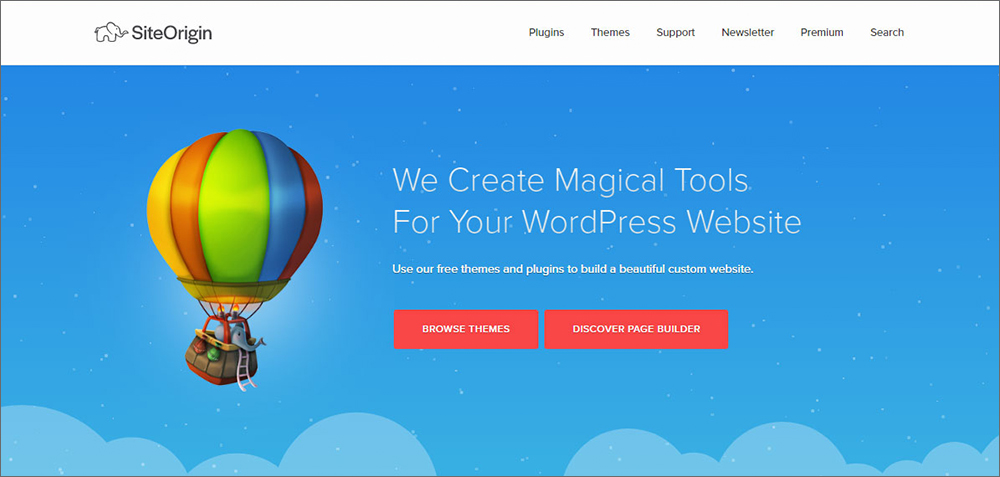 This is an easy to install WordPress addon that opens up a new world for website designing. SiteOrigin works with a simple content creation interface that helps you build grid-based content elements.
SiteOrigin generates light-weight, SEO-friendly code, making your website fast loading and high ranking. This page builder integrates with any theme, giving you endless design capability.
If you like to dabble in code, SiteOrigin lets you do that as well. It has an in-built CSS editor that lets you edit your WordPress theme in real-time. It also comes with simple visual controls, giving you full customization capability for your website.
Wrap Up
No more running to developers for the smallest change in your website. These top Drag and Drop WordPress Page Builders let you be the webmaster. You won't face the hassle of information lost in translation when dealing with external developers. We recommend Elementor or Beaver if you're looking for fast-working builders that let you focus on design. If you're on a budget, Visual Composer or Brizy is the way to go. Check out Free WordPress themes that compatible with Elementor.