Are you struggling to choose between Gutenberg vs Divi? Luckily, this article gives you a detailed comparison to help you get an insight.
What is the necessity of WordPress Page Builder?
In WordPress, if you are good at using HTML and CSS, you can use this method to easily design a professional web page. However, whether you are a beginner, it is complicated for you to create your desired website. In order to handle this problem, many developers have launched a lot of WordPress Page Builders to help you create websites without having to deal with any code. In most cases, they provide you with a list of pre-built elements that you can add to your pages quickly. If you use the right page builder, you can get access to a lot of advanced features such as adding a contact form to your site in a matter of minutes instead of installing an additional plugin.
But maybe you don't how they will work and will they be able to replace the old ones?
Gutenberg is also a new default page builder in WordPress called the block editor. It comes with a lot of modern designs and useful features that allow you to create rich content via block. However, the introduction of Gutenberg has caused many controversies. And it was compared to Divi page builder-one of the most popular WordPress page builders. Many people are wondering which is a better one to build their content.
For this reason, in today's article, we will discuss Gutenberg vs Divi and attempt to answer those questions. We are going to compare Gutenberg vs Divi based on 4 aspects including main features, user interface, price, pros, and cons. Now, let's dive into the following sections.
Gutenberg Vs Divi: Background
Gutenberg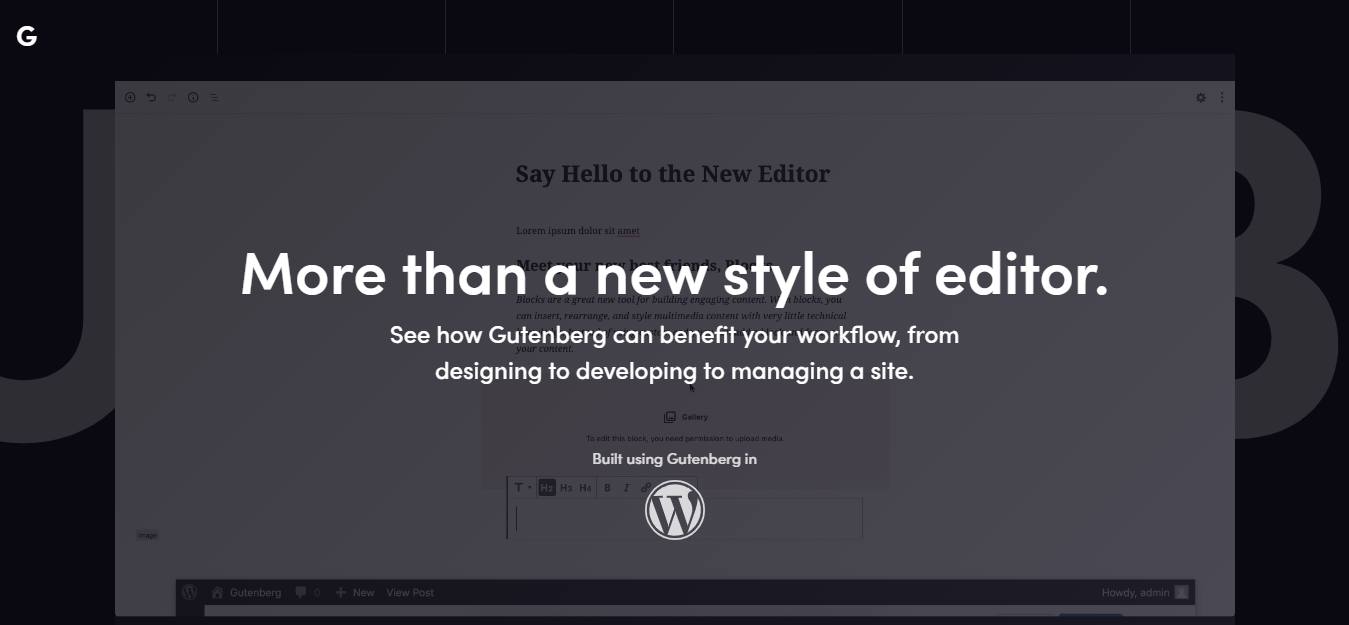 As you know, Gutenberg was introduced to replace the Classic Editor in WordPress 5.0. Gutenberg is completely different from the old editor when it allows you to general rich content instead. Moreover, when using each block, there are a lot of useful options that are easy for you to customize the size, position, as well as other aspects. By using Gutenberg editor, you are able to drag and drop blocks around however it is not as flexible as Divi.
One of the most significant things is that Gutenberg is totally free because it is a part of the core WordPress.What's more, this new editor was specially designed and optimized to suit those who are not good at CSS or HTML, but they still create a professional post/page with this tool easily.
Divi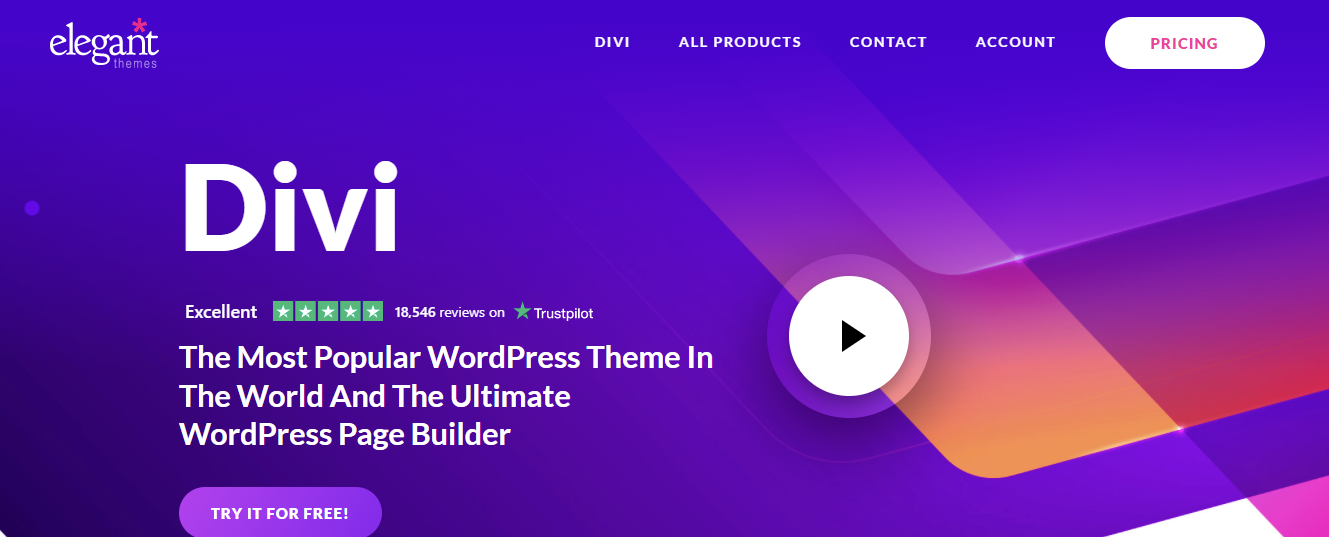 Divi is regarded as one of the most prevalent WordPress drag and drop page builders in the market nowadays. It was introduced in 2015 as an advanced page-building solution that integrates with any WordPress Theme. This tool gives you frontend editing capability along with full-manage of WordPress customization design. Everything on the Divi Builder plugin is done through the drag-and-drop building feature, so if you don't have any coding experience, you can still use this tool easily.
Main features
Gutenberg
The block editor has been built with a wide range of features including:
Allow you to create a page, post, and custom content types by using a drag and drop editor.
Provide you with over 25 blocks to generate rich content including a lot of essential elements such as text, images, and audio as well as other advanced options like tables and buttons.
Enable you to customize a few options for each block and some document-wide settings.
Freely rearrange blocks, and add or delete as many as you want.
Give you the ability to create a very basic multi-column layout.
Divi.
By installing the Divi page builder, you can get access to the following features:
Just like Gutenberg, Divi page builder also allows you to easily add and delete and move elements without having coding knowledge. However, the drag-and-drop building feature of Divi is more flexible than Gutenberg.
Allows you to see how your website looks directly while you are editing your post/page.
If you have custom CSS, you are able to combine it with Divi's visual editing controls.
Divi enables you to use full design control over your website. Whereas Gutenberg only offers a few design options.
It includes inline text editing, this feature allows you easily edit your copy by clicking on the place where you want to appear your text.
Allow you to save multiple designs. This feature helps you save your made designs to use them as templates for your pages the next time.
Enable you to manage your design with website-wide design settings. Additionally, you can build a whole website, not just a page.
User interface
Gutenberg
In general, Gutenberg has a clean, minimal design and elements. For example, the document settings and blocks are easily accessible. In our opinion, WordPress has taken a step forward in terms of features as well as content management. It gives you the ability to create impressive content with a huge variety of layouts and functions. The learning curve may be slightly steep however, this is also a commendable improvement.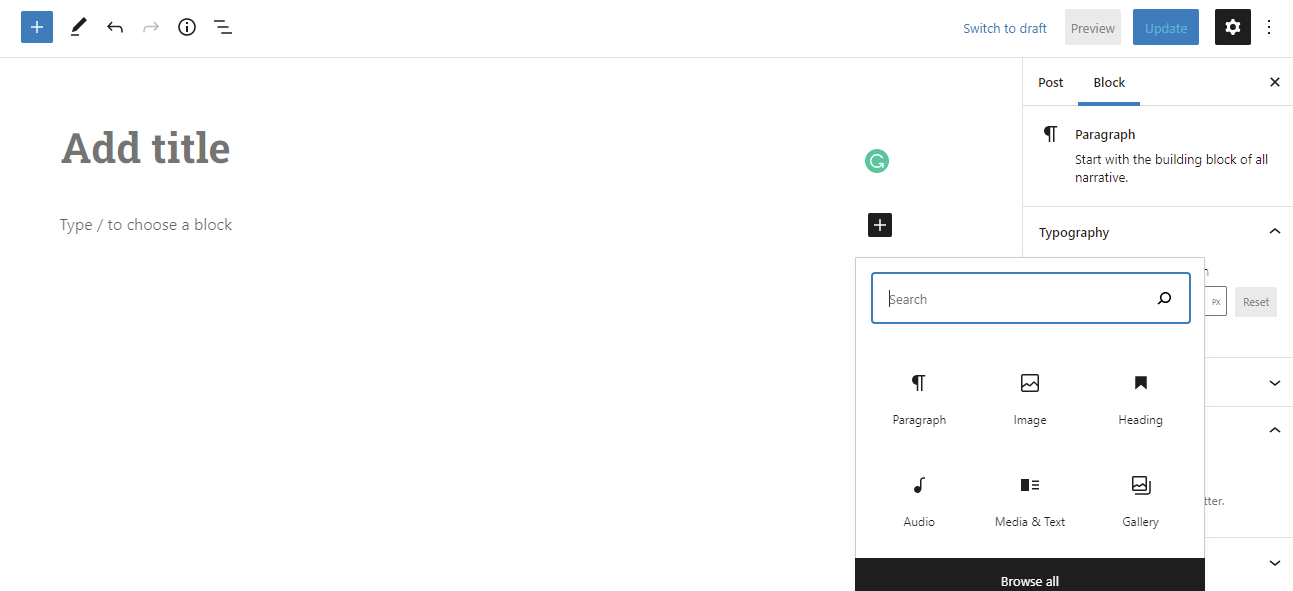 Divi
The main interface of Divi Builder is presented at the bottom of each page. Once the menu has been minimized and you will see a button with three dots displayed.

All elements are displayed in the page structure. You only need to choose desired elements to use and rearrange them in the order that you want to appear on your page.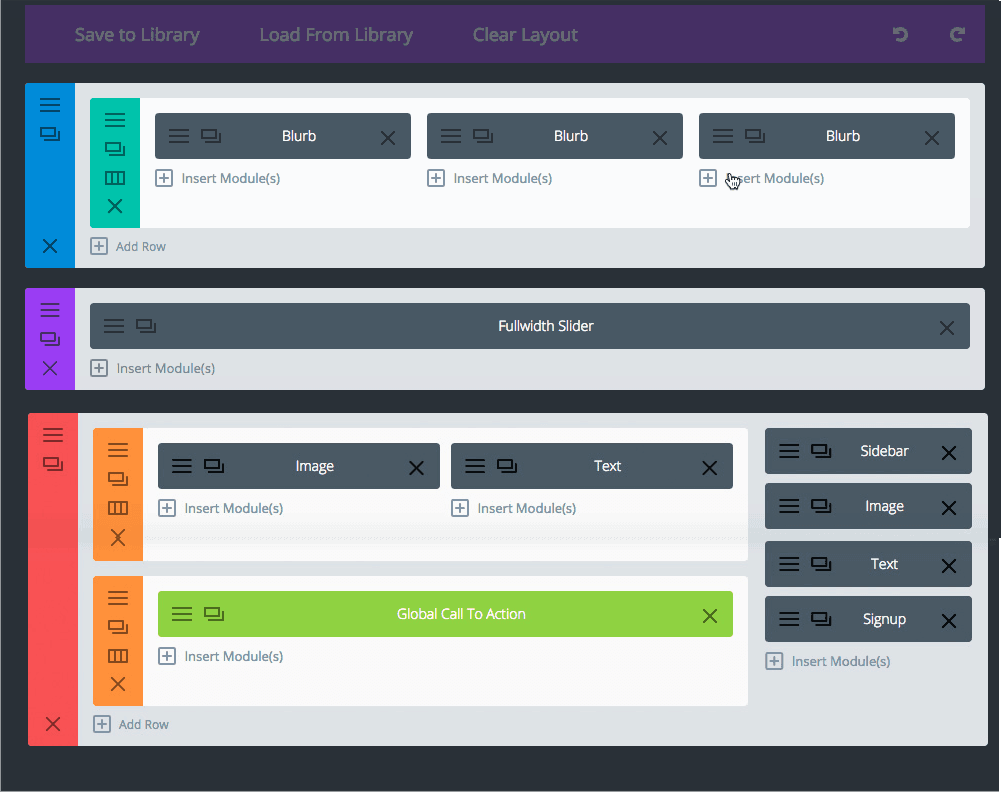 In addition, this tool offers a good selection of pre-defined column layouts, you can quickly start creating your page structure with multiple rows and columns.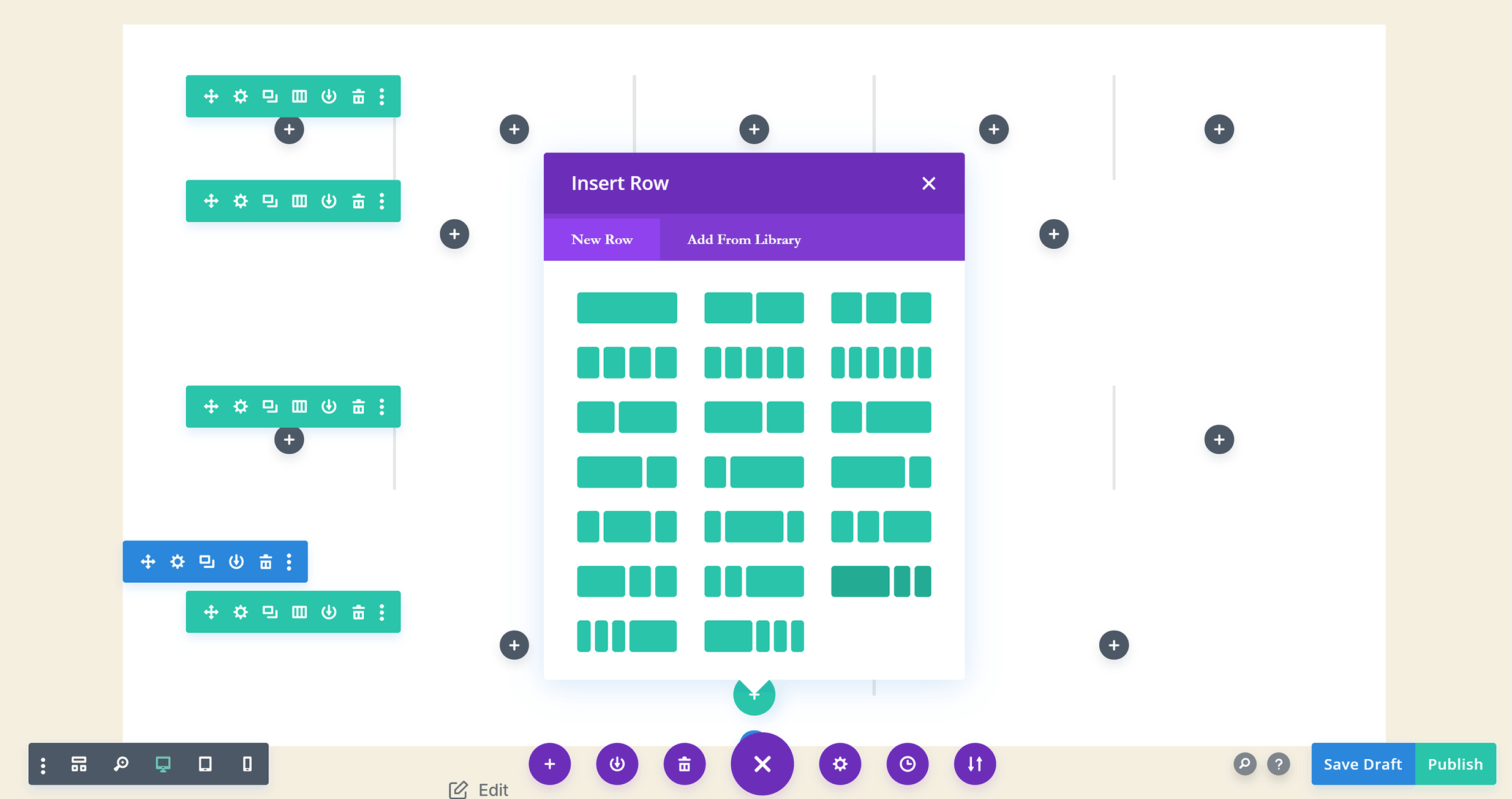 One of the special things is that Divi has a wireframe mode in the user interface. You can easily switch to this view in the page builder to hide the content of the page or reveal the underlying structure. This feature is useful when moving things around and changing how things are positioned.
Moreover, there are 7 buttons in the middle of the visual builder interface: three on the left, three on the right, and an "X" button in the middle that closes the menu.
In our point of view, it is not hard for you to use Divi. However, it takes you a lot of time to learn all features because it comes with too many options. We recommend loading up a premade layout so that you can control everything effectively.
Pricing plans
Gutenberg
As we mentioned above, Gutenberg is built into WordPress. Hence, it is provided free of charge for you. It is also considered one of the biggest advantages once installing Gutenberg for your website.
Divi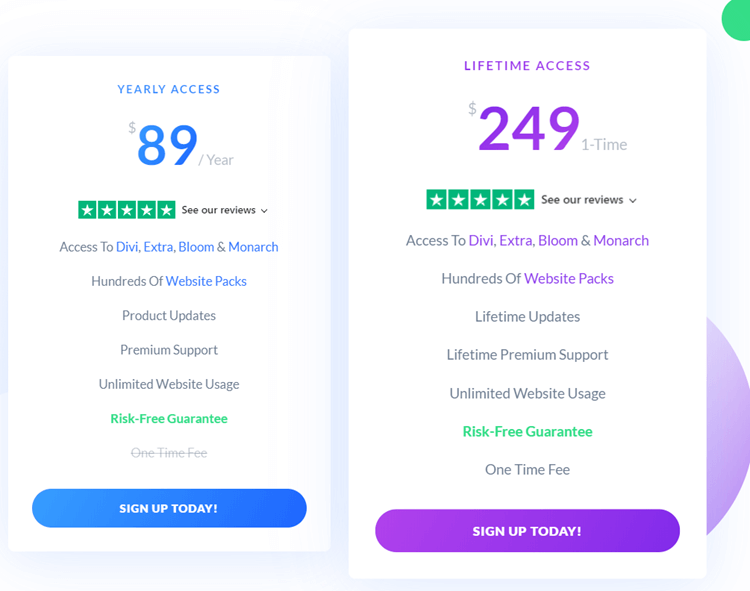 On the other hand, Divi page builder starts at $89 for a one-year license and $249 for a lifetime license. These provided packages by Divi are completely beneficial for users because both packages offer you access to all additional plugins and themes from Elegant themes. In addition, when you purchase Divi, you can also get access to the Monarch social sharing plugins. Plus, Divi Page builder has 30-day money-back guarantees, so you can try them risk-free.
Pros and cos
Gutenberg
 Pros
 Cons

Live customizations
Modern coding standards
Rest API
Classic editor support
View embeds lively
Completely free
Focuses on content first
Transform blocks

Backend only
Lack of third-party support
Confusing columns
Still in beta
Lack of training
Divi
 Pros
 Cons

Have hundred of beautiful templates
Offer full website packs
Loads of content modules
Creative freedom
Have excellent In-line text editing feature
Frontend and backend builder
Multiple columns and layouts
Expandable with plugins

Too many options
Take a lot of time to learn how to use all features
The Divi theme is quite basic
Glitchy with longer pages
Gutenberg Vs Divi: Which one is the greater choice?
It is obvious that Divi completely outweighs Gutenberg in all aspects except pricing plans. However, all packages of Divi are definitely worth the money, especially the lifetime license. Moreover, it is the better choice for layout design. Divi gives you the ability to control padding for each element as well as use the columns and rows.
Although Gutenberg is also a cool editor with modern design, it can not replace Divi which will still work with WordPress just as it does now. If you want a free tool with a lot of useful design features, you can start with Gutenberg. However, we don't highly recommend using Gutenberg as a perfect choice because it is still in beta, so there are quite a lot of unexpected problems. Moreover, this tool has recorded dozen of negative comments as well as low ratings on WordPress.org. Hence, you should consider it carefully before installing this new editor.
And what is your perspective? Do you prefer to use Gutenberg or Divi? Don't be afraid to share with us your point of view by leaving a comment below. All your opinions are welcome
Additionally, there are still other useful options, you can access Drag and Drop WordPress Page builders to refer to. Last but not least, you can spend a little time visiting our Free WordPress Themes to explore plenty of eye-catching, responsive themes for your website.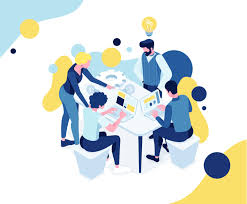 Latest posts by LT Digital Team (Content & Marketing)
(see all)