Gutenberg which has been a part of WordPress 5.0 was built with a significant renovation. However, it is wondered if this block editor completely overshadows page builder plugins like Beaver builder. In this blog, we will give you the similarities and differences between Gutenberg vs Beaver Builder to assist you to choose the best platforms for your website. Now, let's check them out.
Introduction
The launch of Gutenberg (block editor) in WordPress 5.0 was a ground-breaking invention since it brings users an amazing experience that is completely different from the old editor of WordPress. The Gutenberg editor allows you to create dynamic content via a collection of handy blocks. By using this new block editor, you can design any stunning website without touching any line of code. Therefore, that sounds like a good idea for those who are new WordPress users and don't have professional coding knowledge.
However, many users are wondering if Gutenberg has enough ability to replace famous drag-and-drop page builders such as Beaver builder. And in today's blog, we will provide you with a head-to-head comparison between Gutenberg vs Beaver Builder. This article will compare various aspects of the two tools to help you realize the differences as well as help you easily choose the right tool for your website. Now, let's check them out.
Gutenberg vs Beaver Builder: Background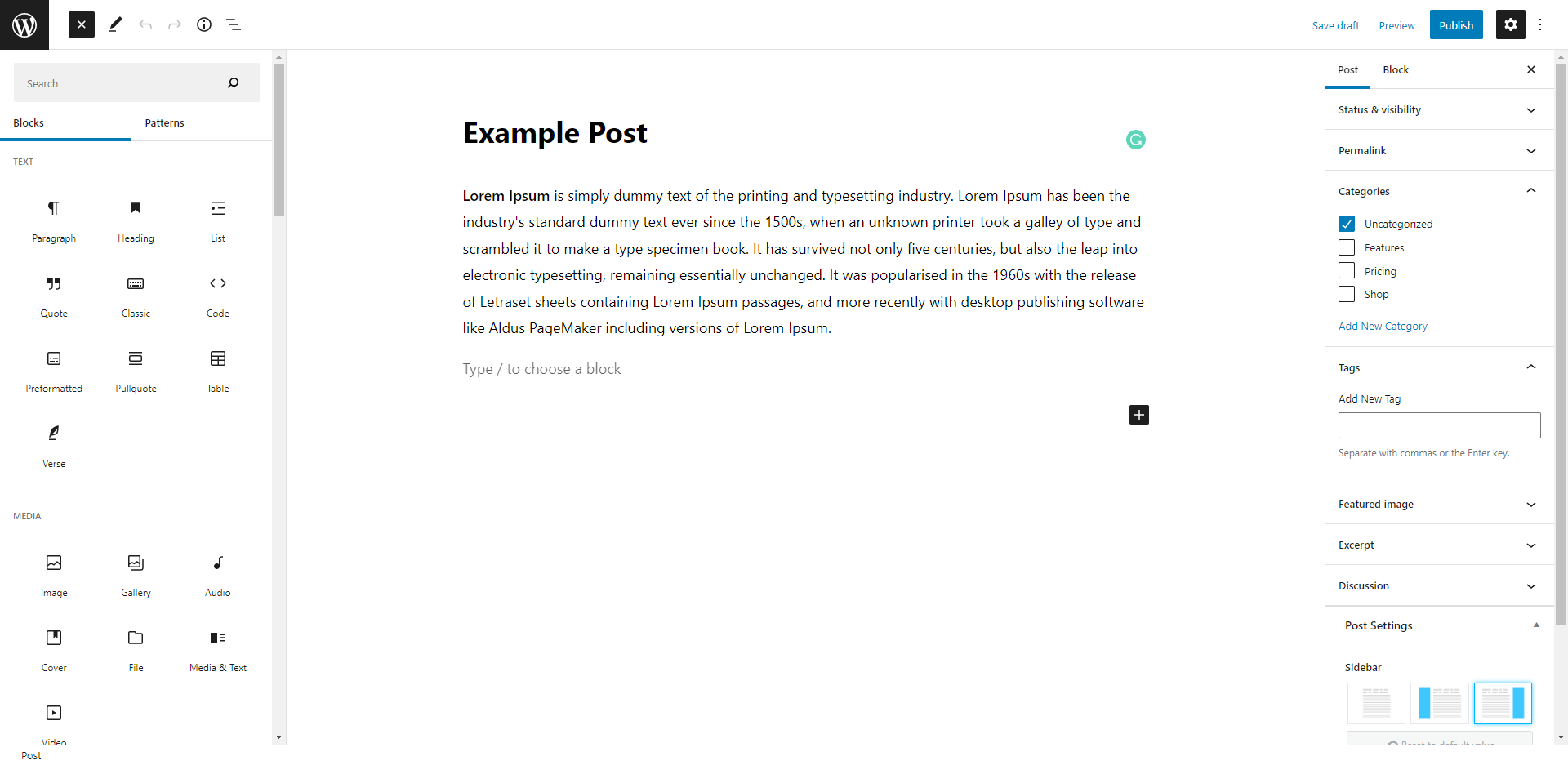 Gutenberg is well-known as WordPress Block Editor. This is a default WordPress editor introduced in WordPress 5.0 on December 6, 2018. It originated from Johannes Gutenberg who created the first movable-type printing press. The release of Gutenberg is a breakthrough innovation of WordPress replacing the old editor of WordPress-Classic Editor. With Gutenberg, you can build any type of website via flexible and advanced blocks instead of writing code as you did before.
Another significant advantage of this new editor is that it brings you an intuitive interface and a better experience by allowing you to use blocks to create more complex layouts. For example, you are able to create a multiple-column design.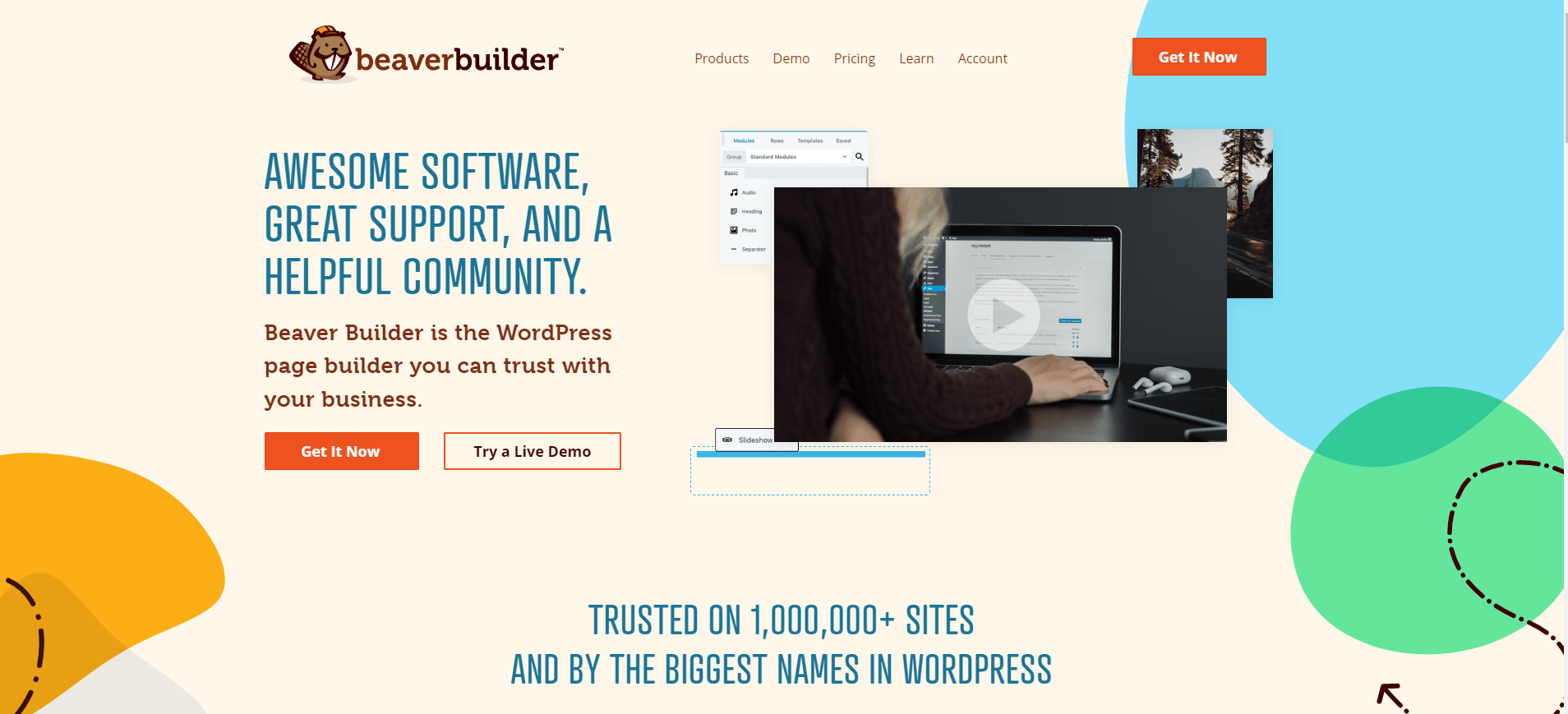 Beaver Builder is one of the most prevalent Drag and Drop WordPress page builders in the market that is loved by many website developers and WordPress users because of its clean code and professional design. Similar to Gutenberg, Beaver Builder also brings out a flexible drag-and-drop interface, so it is completely suitable for various users regardless of whether you are a beginner or a well-experienced developer. By using this page builder, you definitely stop writing HTML and deal with using confusing shortcodes, you can easily drop and drag a wide range of modules.
Additionally, Beaver Builder allows you to see exactly how your website looks in real-time on the front end of your page.
Key features
Drag and drop editor
Although Gutenberg also offers a drag-and-drop interface, you can only add blocks from the inserter and move them up or down. In addition, you are not able to adjust the width/height of your block as well as add more blocks inside other blocks. This feature is really limited if you want to create dynamic content with complex layouts.
Whereas, you can use blocks in Beaver builder flexibility. You can not only drag and drop them but also create complex layouts without trouble. It allows you to effortlessly adjust the height/width of your blocks or even use nested blocks to make your content impressive.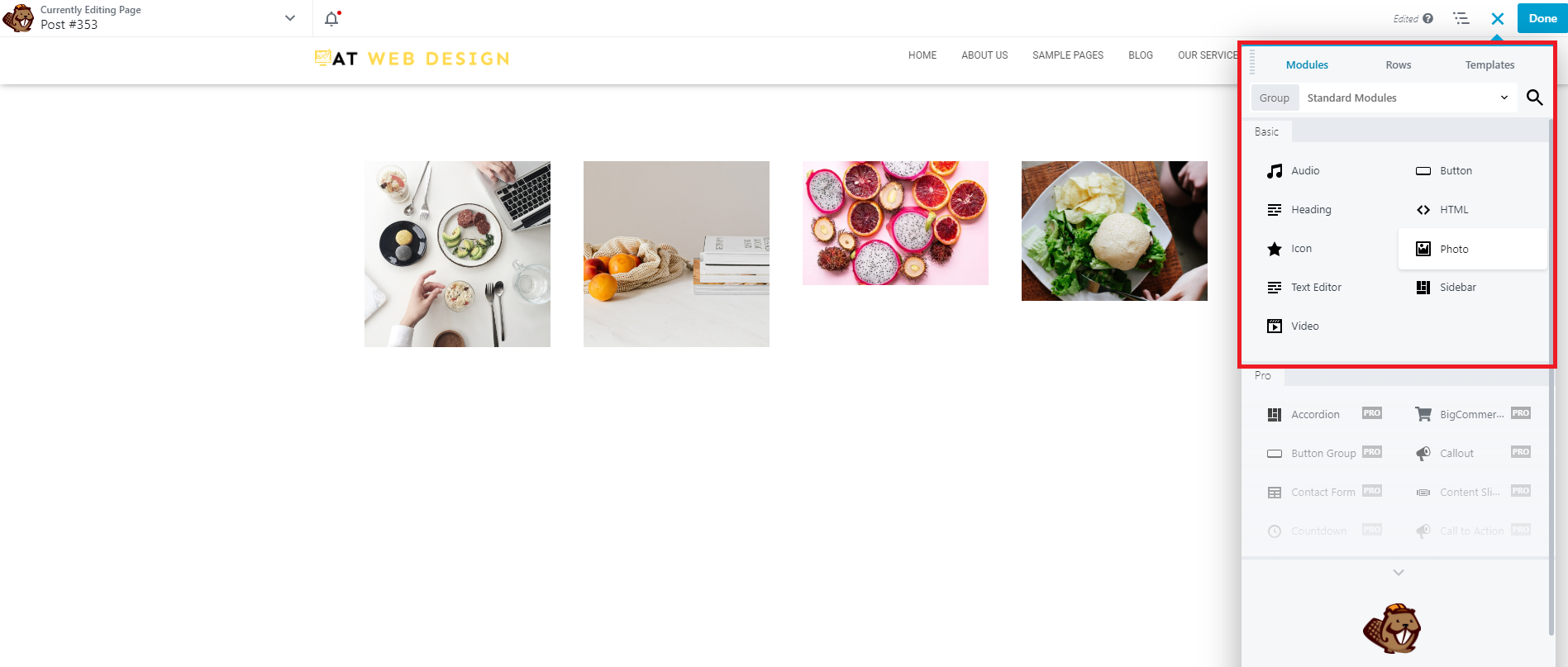 Templates
In order to help users to save much time once they want to create a page, Beaver builder gives you a list of pre-built templates such as about us, content us, landing pages, and others. You can use them for various purposes. Even you create your own page and save an entire page as a template and reuse it later on. In contrast, this feature has not yet been supported by Gutenberg.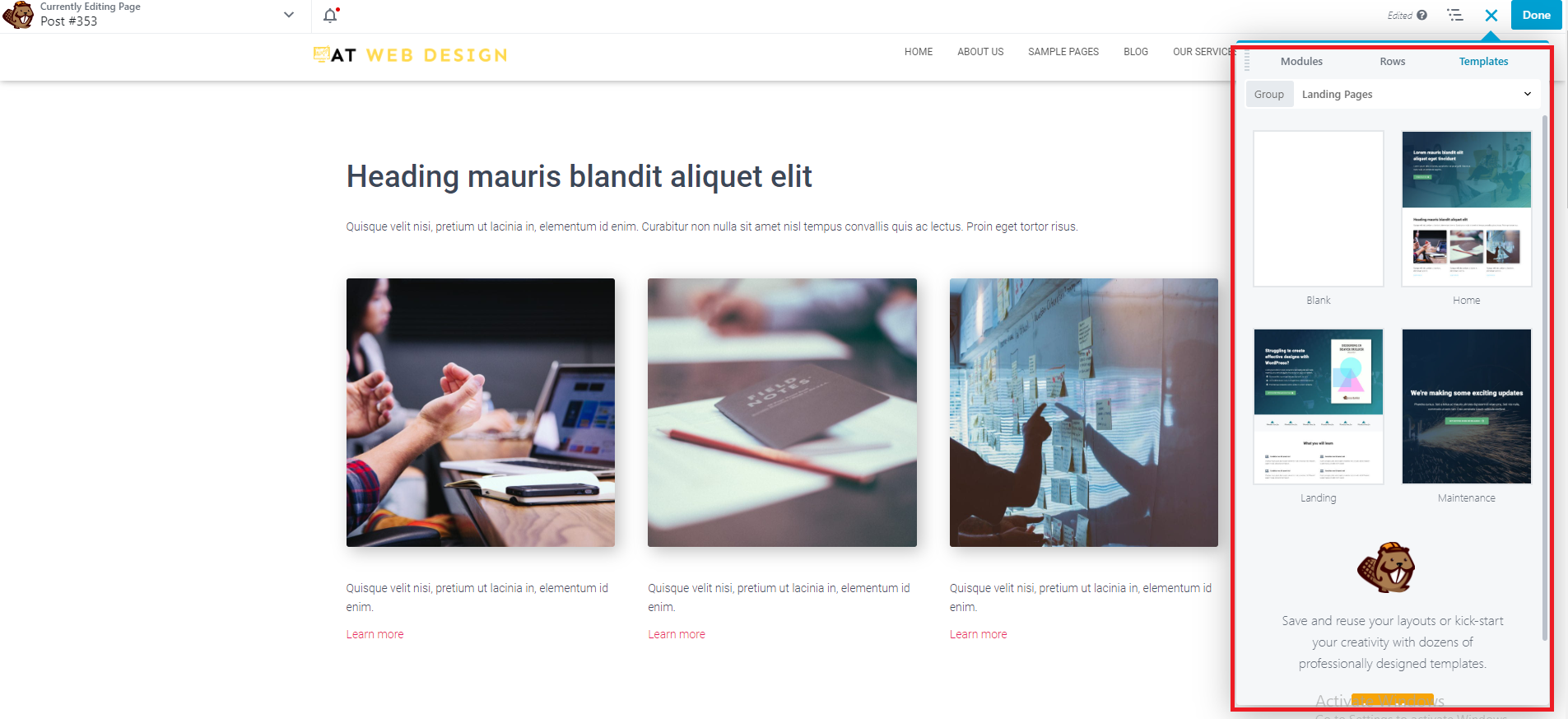 Theme support and compatibility
Gutenberg completely depends on your WordPress themes and style. Although it allows you to add its own CSS to blocks, you can not add override your theme's default styles and settings.
On the other hand, Beaver builder actually works well with all kinds of WordPress theme styles. Moreover, you are able to override default styles so that you can create your own unique page layout. This feature is extremely useful if you want to create a custom page layout.
Styling and formatting options
There is no denying that Gutenberg also comes with a list of useful styling and formatting options. They are not really enough to build impressive content with your favorite styles. If you want to create unique styling and formatting, you have to add your own custom CSS for a block. However, it will be not a perfect choice for those who are not good at coding knowledge.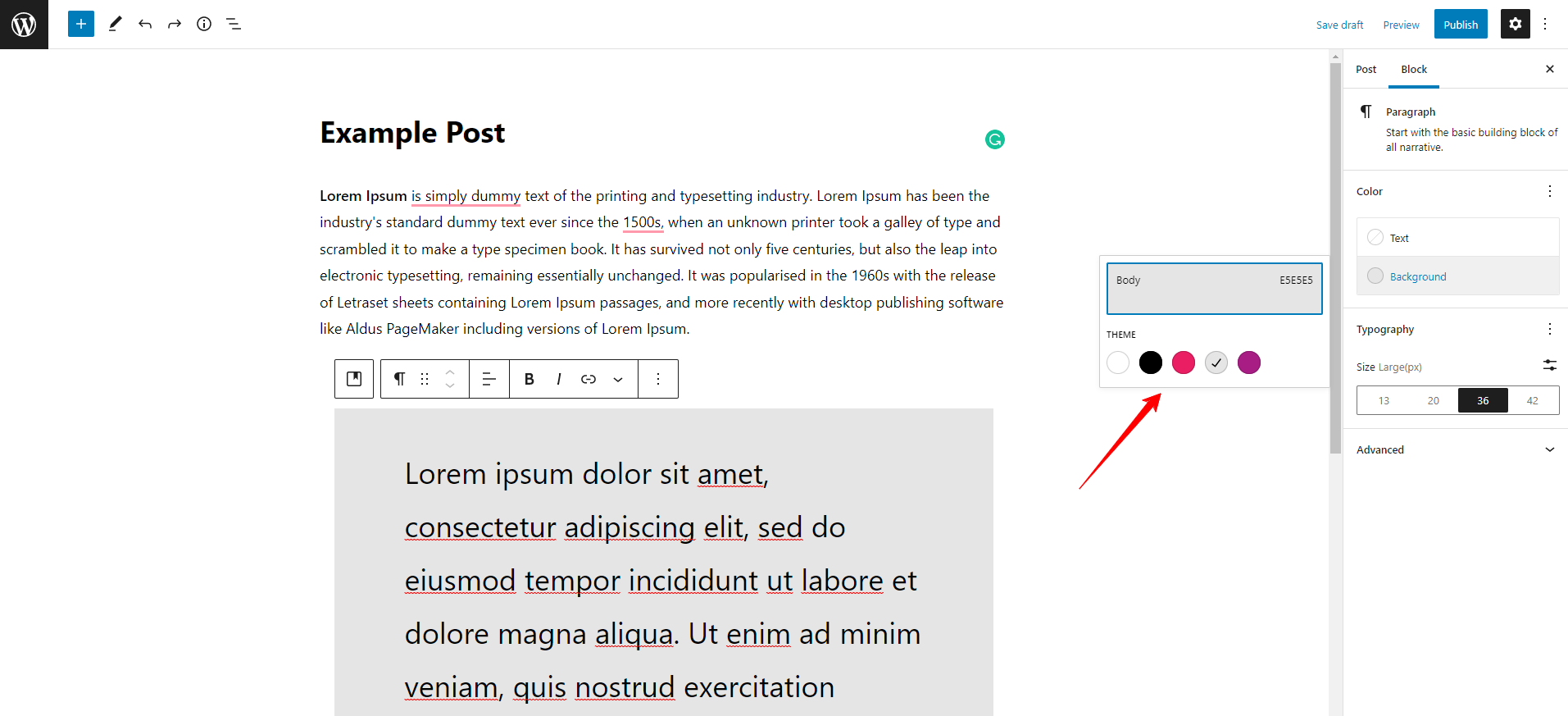 In contrast, Beaver builder can access a lot of advanced options in terms of style and format. You can change background colors, and image style, add font icons, line height, and much more. What's more, it allows you to use gradients, adjust element width, and customize widgets. To sum up, you totally control over the page style and design by using Beaver builder.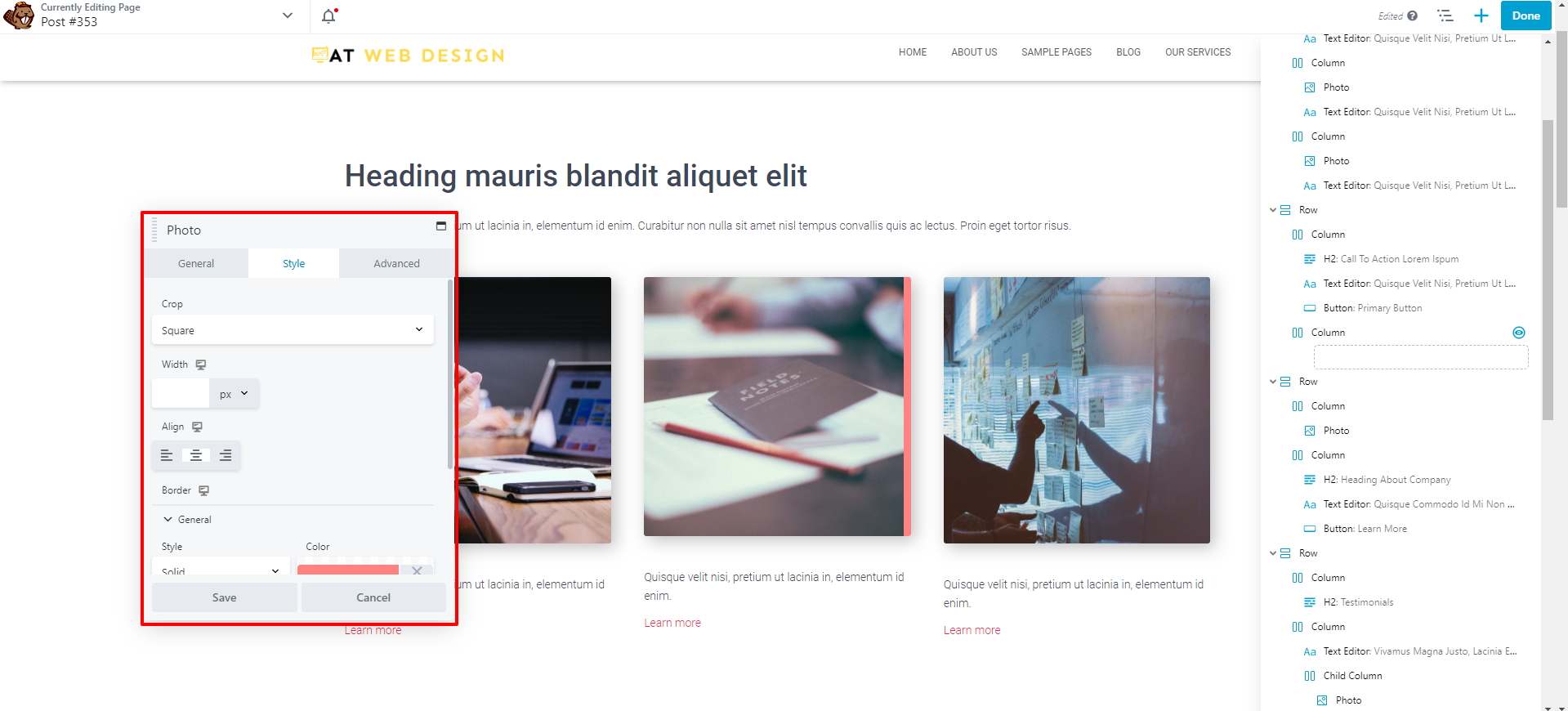 Backend and front-end editing
In spite of that Gutenberg has more innovations compared to Classic editor, once you are editing your post/page in the backend of Gutenberg, all you can see is not a live preview of your page. Gutenberg only tries to demonstrate how your website will look on the front end once you preview it. If you want to see how it exactly looks, you have to preview or publish your web page.
With Beaver builder, you can see exactly how your web page will look on the front without needing to save or publish your page.
Blocks and widgets
WordPress block editor provides you with a dozen default blocks that help you create amazing content. Additionally, you can save and reuse them in other posts/pages and even on other WordPress websites.
Nevertheless, Gutenberg lacks a lot of advanced blocks and widgets such as contact forms, sliders, carousels,accordion, etc. But it is also compatible with a wide range of helpful Gutenberg block plugins to help you expand the functionality of the WordPress block editor.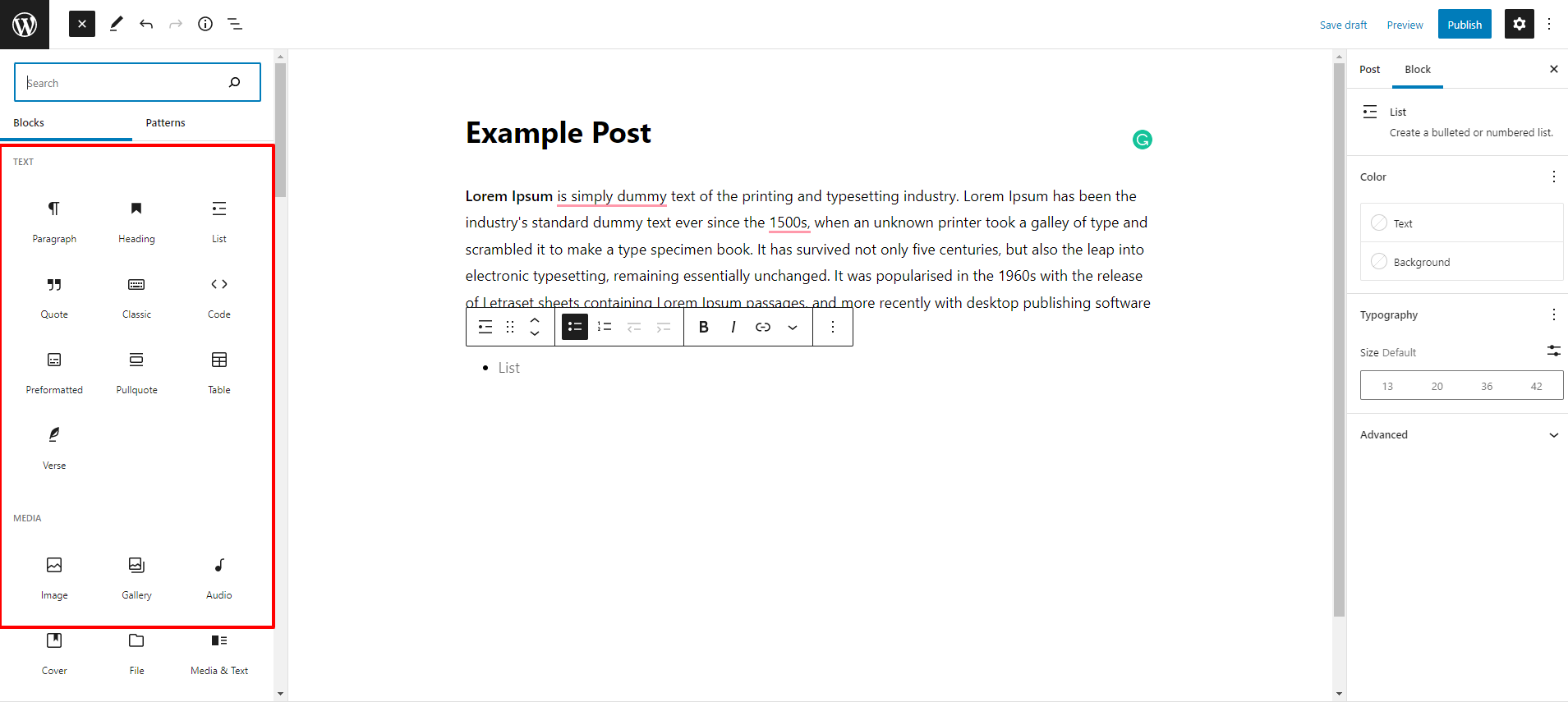 While using Beaver builder, you don't need to install additional plugins. Since it comes with a collection of advanced modules such as accordion, button group, contact form, map, etc. And of course, they are not actually free, you have to upgrade to the pro version to use these features.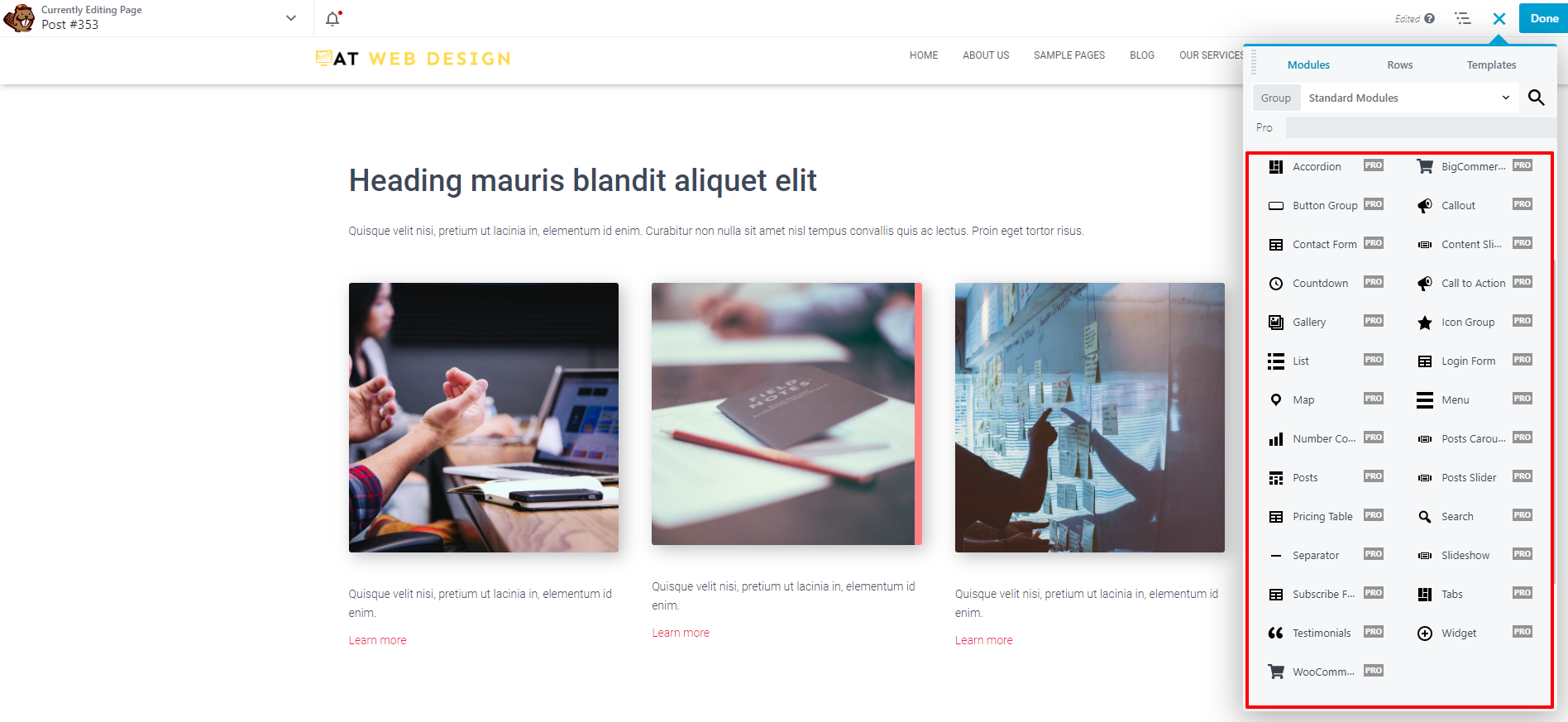 Pricing plans
Gutenberg
One of the most benefits is that you don't need to pay any fees once using this block editor to create a beautiful website. Since Gutenberg was rolled into WordPress 5.0 as the default content editor built into WordPress. So, you can save a lot of money instead of using Beaver Builder.
Beaver Builder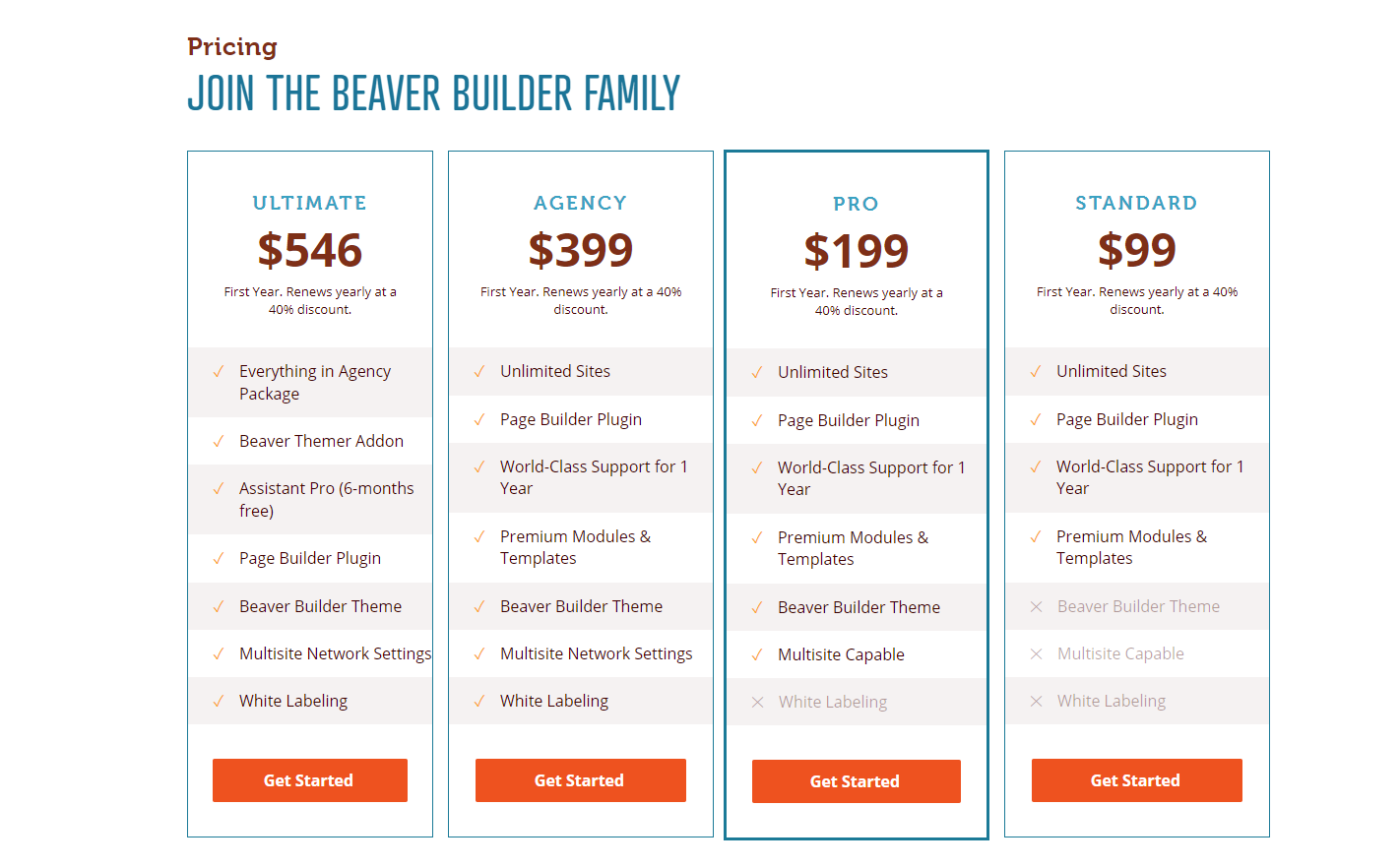 In contrast, to use premium packages of Beaver builder, you have to pay a large amount of money. Beaver Builder provides you with 4 flexible packages including Standard, Pro, Agency, and Ultimate. The price of these plans will range from $99 – $546.
Advantages and disadvantages
Gutenberg
 Advantages
 Disadvantages

Reusable blocks
Mobile friendly
Clean interface
Diverse elements
Well-organized content structure
Allow creating your own blocks

 A steep learning curve
There are a few limitations concerning customization
It is hardly compatible with other plugins and themes
Include a lot of unnecessary functions
 Beaver Builder
 Advantages
 Disadvantages

Easy to use and customize
No steep learning curve at all
Offer a collection of stunning pre-made templates
Allow using WordPress widgets inside Beaver Builder's content blocks
Intuitive user interface
Use on unlimited sites (even the cheapest plan)
Live editing experience

It is so expensive compared to its rivals
Not allow adding custom CSS code to content modules
Not include extraordinary features
Gutenberg Vs Beaver Builder: Will Gutenberg replace the Beaver Builder?
In general, Gutenberg has a lot of outstanding improvements compared to the classic editor, but it doesn't provide you with the flexibility that Beaver builder offers. Hence, Gutenberg can not replace the Beaver Builder as a page builder.
We highly recommend using the WordPress block editor for bloggers, writers, and photographers who want to create content and edit their websites easily at zero cost. On the contrary, if you are a large business, eCommerce store, or WordPress agency, then using Beaver Builder will help you create professional pages with advanced styles and layouts.
What is your point of view? Which tool is suitable for your website? Let's show your perspective by leaving a comment below.
Moreover, you can refer to other our comparisons:
By the way, we would like to introduce a list of stunning, SEO-friendly, free WordPress Themes on our website. They will help you effortlessly build your desired website. Let's check them out.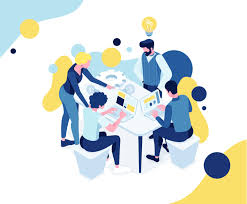 Latest posts by LT Digital Team (Content & Marketing)
(see all)