Introduction
If you are looking for an effective web publishing system for your site, Drupal is an optimal choice. However, do you truly know what it is, why use it, and its outstanding features? In this article, we will assist you to answer that questions in the simplest way.
An overview of Drupal
What is Drupal?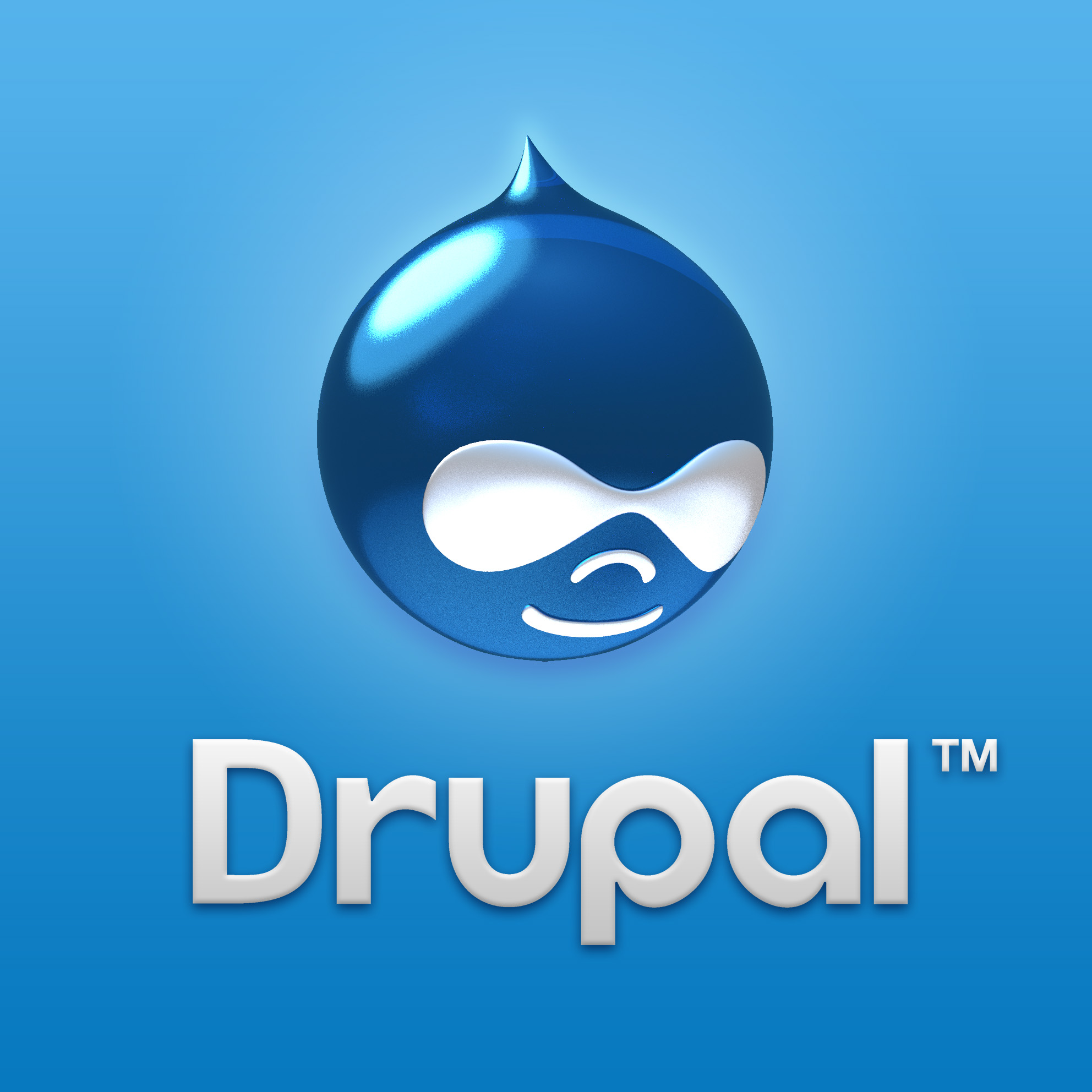 Drupal is a free and open-source content management system (CMS) that allows you to construct and manage websites, intranets, and online apps without having to write any code. Because of its very flexible content management capabilities and sophisticated API-first architecture, it's the CMS of choice for large, complicated websites (like university websites).
Drupal is written in PHP, which is a scripting language. The software comes with a Web-based installer and add-on modules and is ready to use right away. Content management, collaborative publishing, newsletters, podcasts, image galleries, peer-to-peer networking, file uploads/downloads, and more are all supported by the program.
Dries Buytaert created Drupal as a bulletin board system in the Netherlands, and it became an Open Source project in 2001. Buytaert meant to call his initial Drop.org Website "dorp" ("village" in Dutch), but after checking the domain name, he made a typo and believed the revised form sounded nicer (Drupal is a transliteration of the Dutch " druppel " which means droplet). Drupal has over a million downloads and is the center of a significant development community.
Drupal is used to power a variety of online experiences, including corporate websites, intranets, online directories, interactive websites, marketing portals, etc.
Why should we use Drupal?
The majority of websites have a set of elements in common. They usually have navigation menus and listings of material, pages of content with good URLs, a logo in the header, contact information in the footer, and so on. At the same time, there are several distinctions among websites. They frequently have a one-of-a-kind content structure, a personalized look and feel, and one-of-a-kind features.
Drupal is an excellent choice for websites that require those shared functionalities. It comes with a lot of features that most websites require out of the box, such as content management, taxonomy for organizing content, flexible navigation system, nice content authoring experience, multilingual content & user interface, and much more. At the same time, this is extremely adaptable, allowing you to customize and add bespoke features to your website.
The features of Drupal
Security
Drupal benefits from the examination, maintenance, and ongoing contribution of developers all around the world, as well as a dedicated staff team of security professionals that work together to solve and release security solutions on a regular basis. The result is one of the most secure and stable platforms on the market, thanks to the contributions of over 1,000,000 developers around the world, as well as a large professional service provider ecosystem. Furthermore, Drupal is resistant to significant internet vulnerabilities, as proved by the dedicated Security Team's proven 15+ year track record of detecting and mitigating potential vulnerabilities. Drupal's stringent coding standards and community code review procedures prevent many security issues totally.
As a result, mission-critical sites and apps prefer Drupal, which has been thoroughly tested to meet the most demanding security requirements. Banking, governments, public administration, and healthcare are the businesses that are embracing Drupal at the fastest rate, owing to its strict security. Drupal was recently funded by the European Commission's bug bounty program as an investment in its entities.
Performance and scaling
Drupal is used by large organizations that require multi-channel sites with specialized content, such as Pfizer and weather.com, as well as sites that suffer high traffic bursts, such as the GRAMMY Awards and the NBC Olympics. According to Google, if a page takes longer than 3 seconds to load, the majority of site visitors will abandon the site. As a result, these bounces have an impact on revenue-generating. Many of the world's major corporations have quickly adopted agile marketing. When combined with a modern CDN provider, Drupal's built-in performance capabilities perform admirably under the strain of load balancing, supercharged databases, and enhanced caching. Drupal's scalability ensures that content is delivered uniformly across platforms, meeting the increased demand for mobile content to render rapidly and effectively.
The result is:
Ensures that there are no service disruptions.
Every day, it performs over a million checks for potential performance concerns.
Routes technology that scales across server clusters dynamically.
Multilingual
With Drupal's automated language translation, you can reach out to a variety of audiences with localized content. Your messages and information can be tailored to specific geographic areas or audiences, with languages appearing in real-time. Ensure that content and documentation are written, updated, and delivered on a regular basis in any market worldwide.
Drupal's core modules enable the comprehensive translation of all aspects of a site, including content types and their associated fields, menus, blocks, taxonomy, users, contact forms, and comments. Drupal may also detect a user's (assumed) preferred language based on their IP address, browser settings, URL, session, and other factors. The language detection and selection tab are where you may set this up. Drupal also supports languages that use a right-to-left text direction. Arabic, Hebrew, and Farsi are among the languages that come pre-installed.
So, what's the outcome?
Audience expansion
Workflows for translation that are unrivaled
Higher conversions via SEO; according to CSA Research, individuals prefer to make purchases when browsing in their local language.
Accessibility
Everyone has access to the internet. Reduce friction and improve usability for everyone by reaching 100% of your audience. It also aids in reaching the broadest possible audience by providing a platform that is accessible to those with a variety of disabilities.
Marketing Automation
Organizations can use digital integration to advance marketing communication across several platforms. However, chores such as emails, social media, assessing an audience, and delivering the correct material at the right time is time-consuming without automation.
Drupal can assist you with your findings in a variety of ways, including:
Alerts for sales in real-time
Bulk data management
Workflows that are more efficient
There are no licensing fees.
For targeted audiences, advanced email reporting is available.
Your marketing operations should be fine-tuned.
Marketing personnel will have to spend less time on the job.
Track site traffic and the number of conversions or sign-ups for a specific day, week, month, or even year—or data in real-time. With relevant, helpful, and personalized information and services, you can attract, engage, and delight customers. Take your plan to the next level.
Content Authoring
Drupal was built from the ground up for Web publishing, as content creators are discovering. Integrate a multifaceted ecosystem of digital marketing tools and technology. Connect marketing automation, CRM, email marketing, analytics, optimization, and other technologies quickly and easily. Create and manage websites, multichannel digital experiences, shopping experiences, mobile Web browsers, and native apps.
The authoring experience in Drupal is synonymous with in-line editing and more WYSIWYG, which streamlines the content generation process.
As a result, a Drupal-based content flow emerges:
Create material in one spot, even if it comes from multiple individuals.
Distribute content via several channels.
Connect all of your marketing tools together.
Your material is available to users on any device.
In one spot, you can keep track of your site's content and marketing, maintaining brand consistency.
Customize, retarget, and personalize your content.
Personalization
You can use Drupal to create a unique, tailored profile for each visitor based on geolocation, browser history, device type, and behavior categories. Based on a user's clicks and decisions at each data point, you may get a better picture of who they are and what they're looking for. As a result, that identified individual spends less time in the search mode. With real-time behavioral profiles, displaying a personalized marketing message, case study example, or recommended product that appeals directly to your prospect can tip the conversion scales.
Drupal is beneficial in the following ways:
Give customers a unique experience
Segment visitors across devices, focusing on the key user personas for your company's objectives.
A/B and multivariate testing can be used to track and report results.
Increase your return on investment by using targeted marketing.
Content as a Service
Drupal offers a preconfigured development environment that allows full-scale digital content lifecycle management with its multisite and Content-as-a-Service (CaaS) functionality—also known as headless or decoupled.
Customers tend to jump from one content silo to the next, and by developing content components that are separate from the website's development, the front-end application is not bound to the content management system, also known as CaaS.
Drupal enables you to:
Creating material that can be reused
Content can be displayed in a variety of ways.
Obtaining the highest level of responsiveness
Regardless of size, scaling
Content for a variety of websites/services may be controlled and deployed from a single location. Drupal's open design and APIs give developers a tool and a framework to build feature-rich deliverables.
The advantages and disadvantages of Drupal
Advantages of Drupal
Drupal includes all of the essential capabilities for building both simple and complex websites, including menu management, RSS feeds, user account registrations, system administration, graphics tools, and more.
It's simple to set up, and there are thousands of themes and layouts to choose from. All you have to do now is choose a template and write and add content to it. All of these templates are ready to use, however advanced users can leverage Drupal's pre-defined configurations functionality to quickly create more sophisticated sites.
Drupal seamlessly combines polls, videos, podcasts, and much more with your written text. As you develop your brand, your website will be able to grow and extend as a result of this.
You can create several user accounts with different levels of access to your website using advanced administrator capabilities.
Over 7,000 plugins are available to quickly expand Drupal's functionality. Because it is open-source, you can write plugins to expand the capacity and usefulness of your website.
Drupal is SEO-friendly and works with Google Analytics smoothly.
Disadvantages of Drupal
Drupal comes bare-bones out of the box, so you'll have to rely on your web developer to properly set up and implement it. Poor Drupal implementations might make your CMS difficult to maintain or perhaps unusable if you're working with unskilled Drupal developers.
Drupal is more difficult to set up and develop because it is bare bones out of the box. Using a more complex CMS, such as WordPress, frequently results in greater development expenses.
Drupal's very flexible architecture is fantastic for customization, but because there are so many options, it has a relatively steep learning curve.
Upgrading Drupal can be a time-consuming process that necessitates a significant financial investment. Upgrades to Drupal don't happen as regularly as they do with other open-source CMSs, but when they do, and you need to fix a vulnerability, it might cost a lot of money because customizations may not operate with the upgraded CMS.
What is Drupal hosting?
Drupal hosting refers to any web hosting plan that claims to be compatible with the Drupal content management system. To be accessible to visitors on the internet, all of the hundreds of thousands of Drupal websites require a web server and hosting.
There are many hosting including:
Bluehost
Pantheon
Acquia
A2 Hosting
Name Hero
Glowhost
Codeenigma
Sevaa Group
Black Mesh
Handy terms in Drupal
Here are some common terms that you need to understand, they include:
Node: Content node
Content-type: A template for content
Vocabulary: A way of categorizing your content
View: Material listing
Module: Functionality that you can add to a Drupal website
Theme: Defines the layout, appearance, and feel of the website
Block: Displays content, a list, a menu, a form, and so on (often in the sidebar, header, footer)
Permission: A user's ability to perform a task
Role: A specific type of user
Wrap up
If you want to build a website that is both flexible and powerful, with limitless possibilities, Drupal is a good choice. Have you ever used Drupal? Leave a comment below with your experience, or if you have any concerns regarding Drupal and whether it is right for you, leave a remark. We'll get back to you as soon as possible. Thanks for your attention. You may need to check out our WordPress vs Drupal comparison for a thorough understanding of the two popular open-source platforms.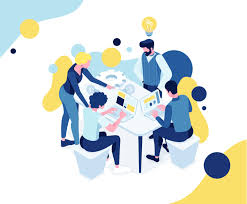 Latest posts by LT Digital Team (Content & Marketing)
(see all)