As you know, WordPress vs Drupal are the most prevalent content management system platforms around the world. But which platform is suitable for your business. If you are also struggling to choose between them, don't miss this article. This article will help you determine which one is right for your website.
Introduction
Regardless of whether your business is large or small, once starting an online business, you have to be always ready to face fierce competition among businesses. Because this is a promising market for E-commercial businesses. So, it is necessary to own a website with the most optimal e-commerce platform that will help you improve the competitiveness of your business.
However, there are now unlimited e-Commerce platforms on the market. You surely find it difficult to decide which platform is right for you. And WordPress vs Drupal are the two remarkable platforms among a lot of ones. Recently, many users have had trouble with grasping the difference between WordPress vs Drupal. For this reason, in today's blog, we are digging into WordPress and Drupal comparison. Now, don't waste your time. Let's check the following sections out.
WordPress Vs Drupal: Background
WordPress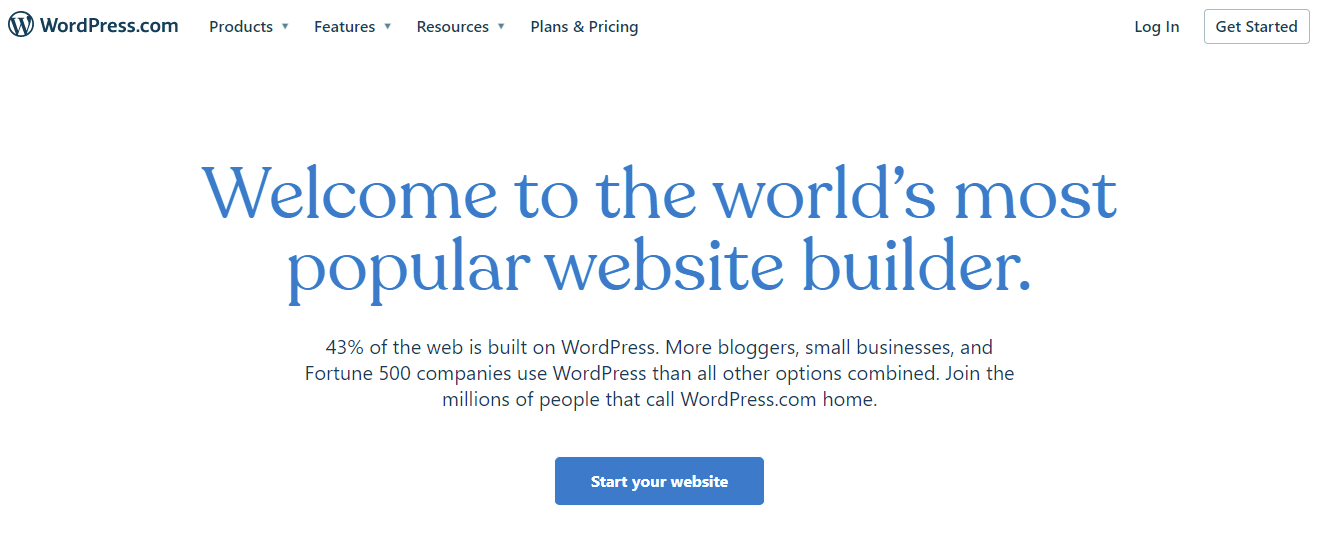 WordPress is a free and open-source content management system, written in PHP programing language along with MYSQL database or MariaDB. The majority of this platform is used to create a blog and any type of business websites thanks to WordPress's massive ecosystem of themes and plugins. WordPress is divided into two versions including WordPress.com( for-profit paid services) and WordPress.org (self-hosted WordPress).
What's more, WordPress comes with a wide range of free themes and plugins that can help you magnify the functionality and performance of your website. It is really a perfect platform for those who are not good at technical knowledge.
Drupal

Similarly, Drupal is an open-source CMS( content management system) written in PHP that offers the ability to boost personal blogs or large e-Commerce websites. The Drupal platform was introduced by Dries Buytaert in 2000 and is now widely used in various fields, especially website design. Currently, there are over 1.000.000 websites running on Drupal. This is truly a digital experience management system to enhance your web content, multiple-channel and personalized experiences. Further, it also assists your organization to connect with users clients, and visitors wherever they are.
Themes and plugins
WordPress
Although a large number of themes and plugins don't completely mean WordPress is better, it is still a significant indicator to show the scale and the importance of the third-party WordPress ecosystem.
Currently, WordPress.org has 59,461+ free plugins and 9,259 free themes. In addition, there are thousands of more premium themes and plugins that can be used to enhance your site functionality.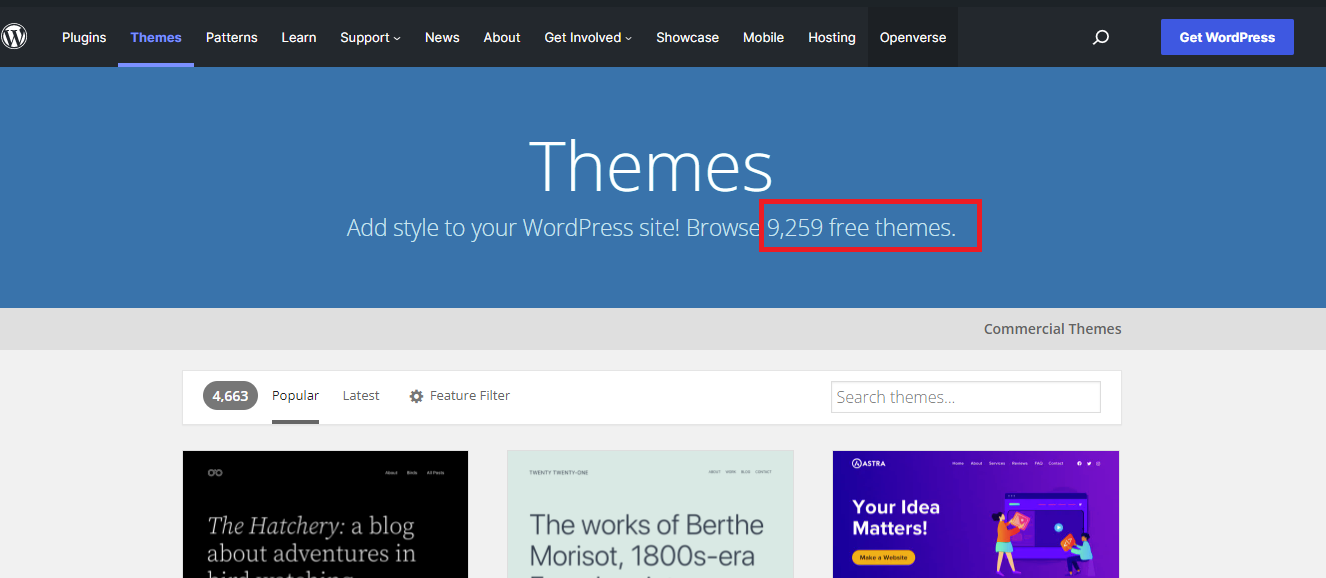 Drupal
Whereas the number of modules and themes in Drupal.org is also lower than WordPress. At its official directory, Drupal shows a total of 3,002+ themes and 48,268+ modules.
Ease of use
WordPress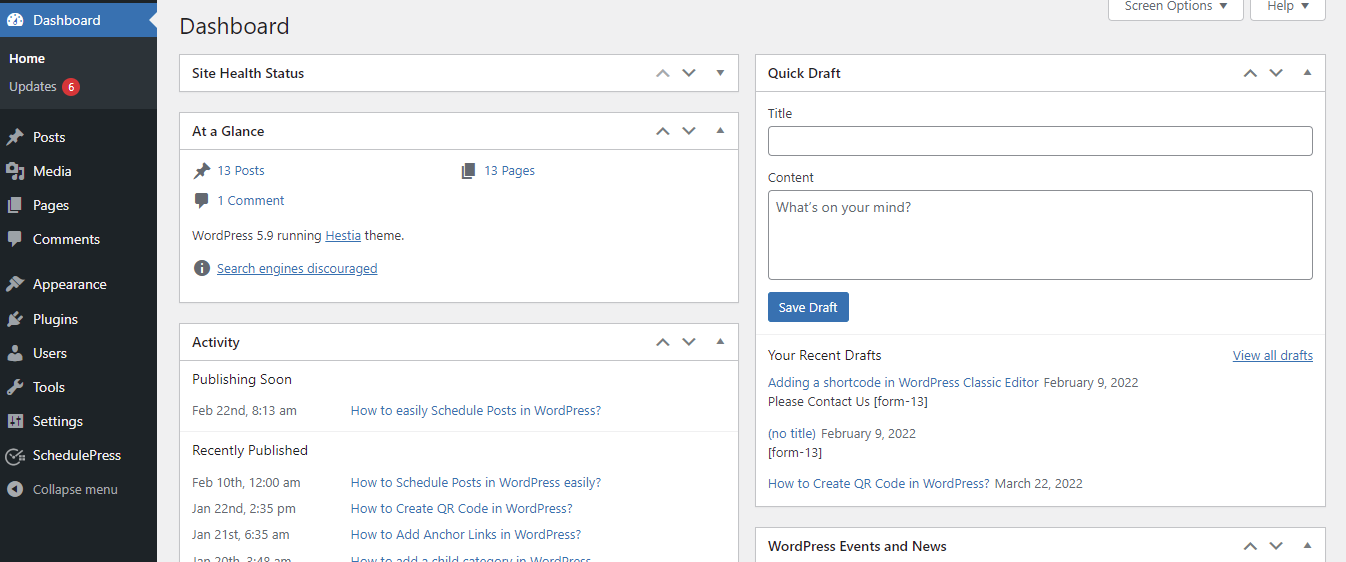 WordPress is well-known for its easy-to-use interface, it takes you a few minutes to start your WordPress site. What's more, it has a visual and simple dashboard that offers plenty of menu options displayed in the left sidebar. You can use them to add widgets, add navigation menus, customize the appearance of your website, install plugins/themes, tweak settings, and much more.
Moreover, WordPress has abundant free themes and plugins that are extremely easy to use. They come with a wide array of useful features to help you build your desired website without writing any line of code. However, there are a lot of plugins that have the same or similar features, making it hard for you to choose among them.
Creating a post/page is another simple task that you can start from your WordPress dashboard. If you are used to Word software, it is sure that the editor of WordPress will be not strange to you.

Drupal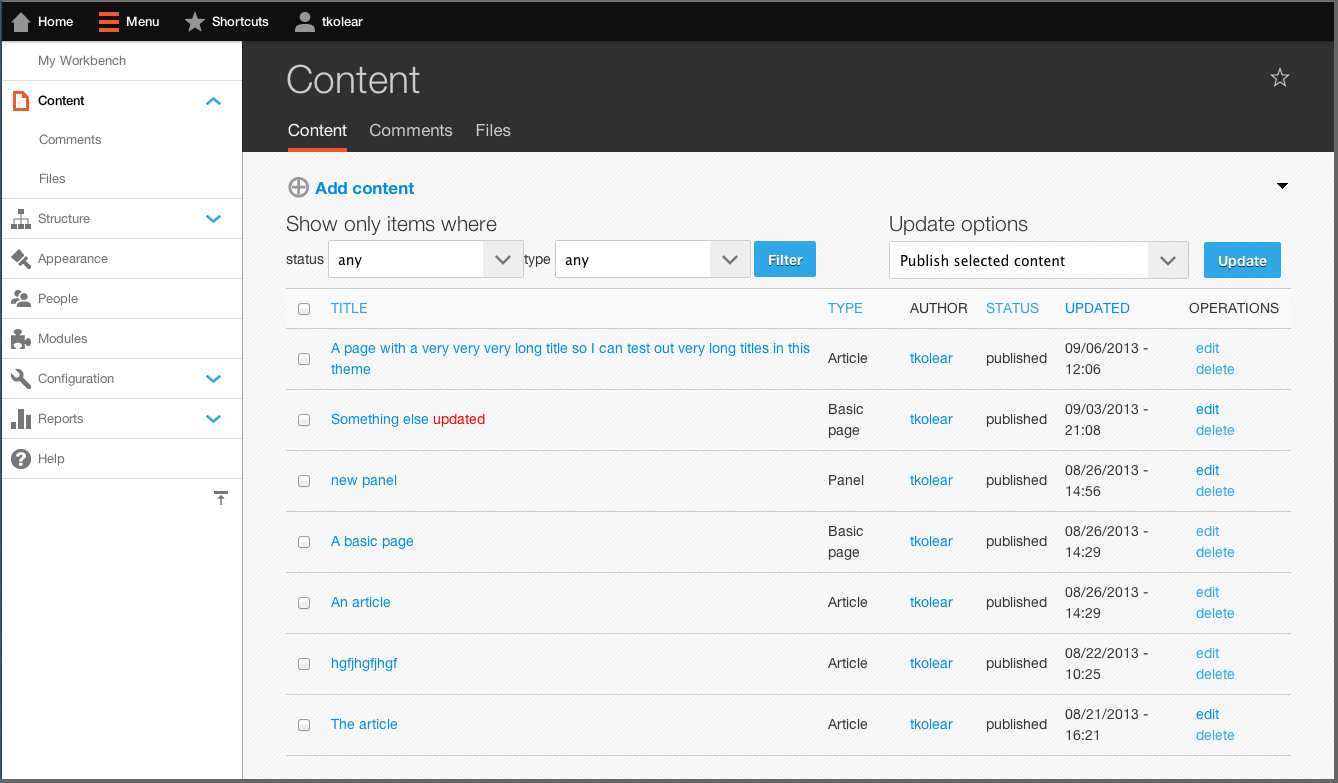 In general, the process of setting Drupal is simple as you did with WordPress. However, many beginners will find it difficult to start compared to WordPress. In terms of interface, Drupal has an intelligent, simple, easy-to-use interface. But the Drupal interface can be confusing for most casual users at first glance.
Besides, you can easily use available options in the menu or even download the necessary modules to complete a specific task such as launching an e-Commerce website.
Security
This is an important criterion that you need to prioritize and consider carefully before choosing any platform for your business.  Because nothing on the internet can be 100% secure. So you should choose the right platform that ensures to optimize your website to achieve the best protection possible.
WordPress
There is no denying that WordPress native code is very secure. However, more and more plugins and themes are created day by day, they also open a lot of unwanted vulnerabilities and security holes. In addition, since it is such a prevalent CMS, it is more vulnerable to hackers. Therefore, when you work with a massive ecosystem of plugins and themes, it is necessary to consider them thoughtfully before installing them.
Plus, you have to be ready to take responsibility for everything including keeping up with the latest version of WordPress, plugins, themes, and ensuring to configure your server properly. Despite the fact that some of this may be addressed automatically, you still have to follow and manage them regularly, or else your site will be attacked by hackers.
Drupal
In contrast, Drupal is more secure. This platform always prioritizes the security of your website and has high-security standards. Moreover, Drupal doesn't offer too many themes and plugins, so hackers don't have a lot of opportunities to add malicious codes to holes. Thereby, it is also one of the biggest advantages when you would like to use this platform.
Website Loading Speed
Owing a lightning-fast website is a necessary factor if you want your website to get a higher ranking on search engines as well as improve users' experience on your website. You may have the most beautiful website in the world, but it will be invaluable if your site visitors don't stay on your site longer. Below, we will consider the performance of each platform.
WordPress
Speed is one of the considerable problems of WordPress. Although it is not impossible to make it faster, many webmasters don't optimize their websites properly. One of the main reasons is that your website uses too many poorly programmed plugins and themes. That will certainly make your website slower.
In order to handle this problem, you need to optimize your images, use useful WordPress Cache plugins, use high-quality themes, and finally choose an excellent Web host to optimize your website.
Drupal
On the contrary, using Drupal can help speed up your website effectively. Because this CMS is extremely lightweight that ensures your server always responds speedily.
Moreover, you can use additional extensions to extend the functionality of your website and improve its speed such as enabling website caching. This method will assist you to run your website with tons of pages smoothly. However, Drupal requires you to have a rich knowledge to configure settings correctly, then your website will achieve the ultimate performance.
Cost
Because WordPress vs Drupal are 100% free in itself, and of course, you can easily download and install. Nevertheless, there is still an additional cost for both platforms if you want to own a professional website. You may need to pay extra costs for modules, plugins themes, domain name, hosting.
Here is the cost you need to pay once you use WordPress.org:
Web hosting: from $4/month
Domain name: $12/year
Plugins: range from $0-$1,000
Themes: $0-$250
Developer fees: range from $0 – $1,000
Similarly, you need to pay for the following services when using Drupal.
Web hosting: from $3/month
Domain name: $10/year
Plugins: $0-$100
Themes: $0-$80
Pros and cons
WordPress
Pros
Cons

Easy management from all devices
Friendly with website positioning
No HTML editing required
Easy to use
%100 customization
Unlimited free themes and plugins for download
It is perfect for a website with tons of users
There are a variety of options for e-Commerce strategies

Lack of many advanced features
Regularly updates that take a lot of time
Multiple performance issues
Self-manage the security of your WordPress site
 Drupal
Pros
Cons

Open-source framework
Easy to use
Enterprise-level security and performance
Perfect for large web community in case of need
Fast search capabilities

Steep learning curve
Time-consuming maintenance
Can be slow to load if not configured properly
Poorly written or unsupported plugins
WordPress Vs Drupal: Final Verdict
As you can see through various mentioned aspects, both platforms have their own advantages and disadvantages. However, to say exactly which is better is really a difficult question. It depends on the specific website you are building. We highly suggest using the Drupal platform to build your website if your website contains a lot of important data. In addition, Drupal is also a perfect solution, if you are looking for a good platform with excellent speed and performance.
On the other hand, if you want a saving-cost and easy-to-use solution, don't hesitate to choose WordPress. This platform is a great idea to build a website to introduce your company, products, blog, sales, and other websites. Moreover, regardless of your web development experience, WordPress is the best option for those who want a simple site with loads of functionality.
And what is your opinion? Have you ever used one of them? If yes, let's share with us your experience and point of view. Hopefully, this blog gives you the insightful differences between WordPress vs Drupal. If you have any questions, please leave a comment below.
Further, you can spend a little time visiting our Free WordPress Themes to discover plenty of stunning, responsive, SEO-friendly designs.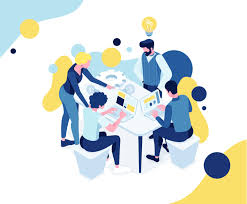 Latest posts by LT Digital Team (Content & Marketing)
(see all)