If you are struggling to choose between Elementor vs Divi to use for your site, luckily this article gives you dozen of useful differences that help you easily make the right decision. Let's explore right now.
How is WordPress Page Builder important for your site?
By default, WordPress allows you to create a beautiful website by using HTML & CSS code to style your pages. If you are good at using HTML and CSS code, it is not hard for you to start designing the desired website page. However, there are a lot of people who don't know how to code, so they will never achieve the website they want.
Fortunately, many developers have released plenty of powerful WordPress Page Builders. This tool helps you create a complex website faster, even if you don't have any experience with web design and coding knowledge. In addition, by using these page builder tools, you can save a lot of money instead of investing thousands of dollars and several months in the process. One of the biggest reasons is that WordPress Page Builders comes with a wide range of features and pre-built elements that resolve a lot of problems as well as enhance the functionality of your website.
Nevertheless, choosing the most effective and high-quality tool from loads of WordPress Page Builders is also a challenging task. Therefore, in today's blog, we picked out the two remarkable page builders based on the number of positive feedback and active installations. They are Elementor vs Divi.
It is sure that you already know these two famous page builders, but to understand the difference between them deeply and realize which one is better, we think it will take you a lot of time to learn. For this reason, we compare Elementor vs Divi based on aspects including Main features, user interface, pricing, pros, and cons. Now, don't waste your time, let's dive into the Elementor vs Divi comparison below.
Elementor Vs Divi: Introduction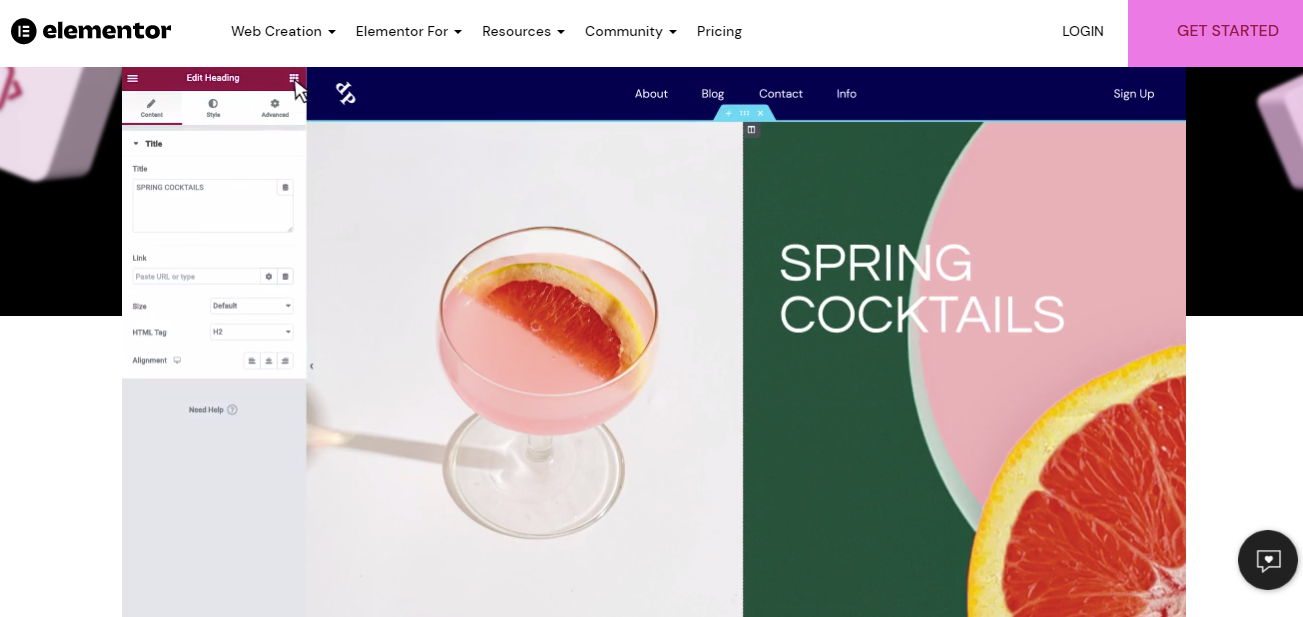 Elementor is one of the most outstanding WordPress page builder plugins. It has recorded over 5 million active installations. This tool can control every piece of your website design from one platform. In addition, it offers a flexible and easy-to-use visual editor that helps you easily generate and design any gorgeous and modern website without having design experience.
This plugin has both free and pro versions, so you can easily access more features if you want to enhance the design functionality of your website. While other plugins give you access to the same page builder interface, the pro version of Elementor offers you more templates and modules, and advanced features to help you customize all aspects of your website.
Divi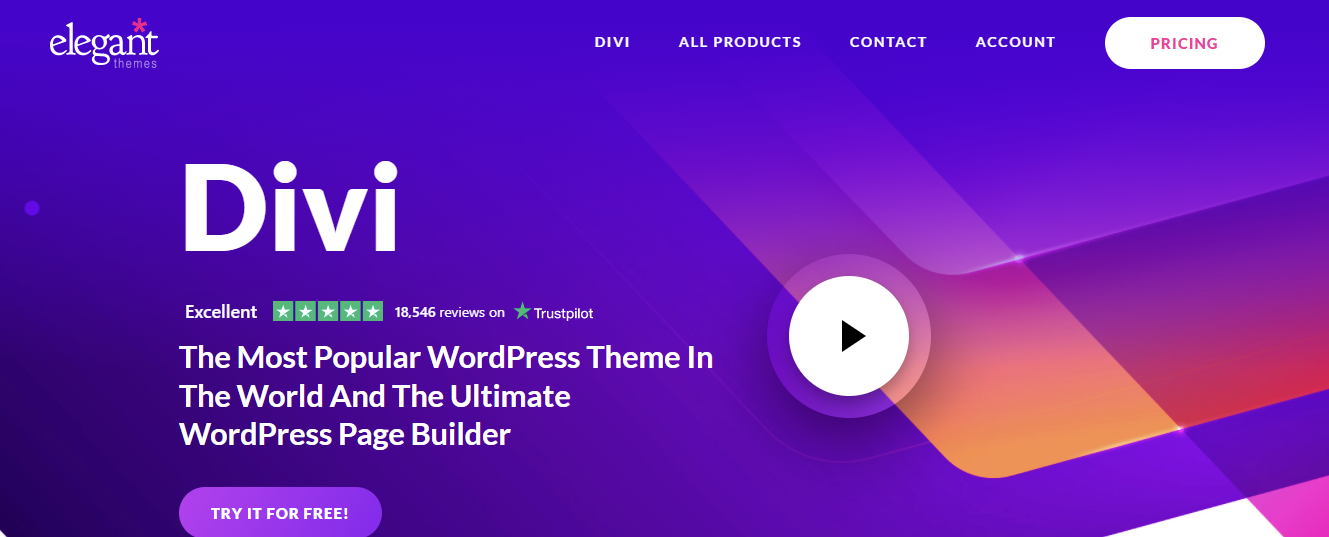 Similarly, Divi is also regarded as one of the most popular WordPress Themes. The Divi Builder is a content editor integrated into the Divi WordPress theme. This tool is one of the significant products designed by Elegant Themes. It was launched in 2015 as a powerful page-building solution that works with any WordPress Theme. Divi Builder has a library system that enables you to save any layout you create and then you can adjust them to suit the page you are using.
Main features
Elementor
This tool comes with a wide range of excellent features that you are expecting to easily design your desired website including:
Drag and drop page builder: This feature allows you to create and design your website without having any coding knowledge. In addition, it offers you live editing, thanks to that, you can see how your site looks directly.
300 templates: If you don't want to spend a lot of time designing a website by yourself, you can also start with loads of beautiful pre-designed templates. Especially, you can customize the theme with the drag and drop feature.
Responsive editing: This function allows you to customize your website on a desktop or even a mobile device. And of course, it is certain that your website always looks perfect on any device.
90+ widgets: With over 90 widgets, you can quickly generate the design elements you need to add to your websites such as buttons, forms, headlines, and much more.
Popup Builder: It is one of the powerful features that can help you catch the visitors' attention at the first sight, create an announcement or even build your email list. However, it is a paid feature, so you need to upgrade this tool to Elementor's pro plan.
Save and reuse elements and widgets: This feature helps you save a lot of time as well as effort. Because you can save design elements and widgets in your account and reuse them on other pages.
All design elements in one place: Don't like other tools, Elementor allows you to design and make changes, update all your content from the same page instead of switching between a lot of screens.
In-line text editing: you can edit texts on the preview area itself. This is an added extra touch that makes your experience greater and faster.
Divi
Drag and drop building: Similar to Elementor, it is also a necessary feature to help you easily add, delete and move elements but doesn't require you have professional coding knowledge.
Real-time visual editing: You can easily see how your website looks while you are editing without having anything technical about web design.
Custom CSS controls: if you have a custom CSS, you can combine it with Divi's visual editing controls.
Robust design options: other WordPress page builder only offers a few design options. On the other hand, Divi allows you to use full design control over your website.
Responsive editing: This feature is similar to the Elementor. It allows you to edit how your website looks on the mobile devices.
Inline text editing: With this feature, you can easily edit your copy by clicking on the place where you want your text to appear.
Save multiple designs: this function allows you to create multiple custom designs save them. And then you can choose one of them to publish. In addition, you can save your designs to utilize as templates for your pages in the next time. This will speed up your website creation process.
Global elements and styles: Divi enables you to manage your design with web site-wide design settings. Moreover, it also allows you to build a whole website, not just a page.
Easy revisions: It assists you to quickly undo, redo, and make revisions as you design.
User interface
Elementor
The Elementor user interface comes with these main areas including:
Panel (top): Use the search field to find a widget
Widget/ Widget Settings: Where you can choose a widget and configure it
Preview button: Enables you to preview the page. Once clicked it hides/show the panel
Panel(bottom): View page, go back to dashboard, or save the page
Content area: Drag and drop widgets and design your page
Add New section/ add Templates: select between creating a new section or inserting a pre-made template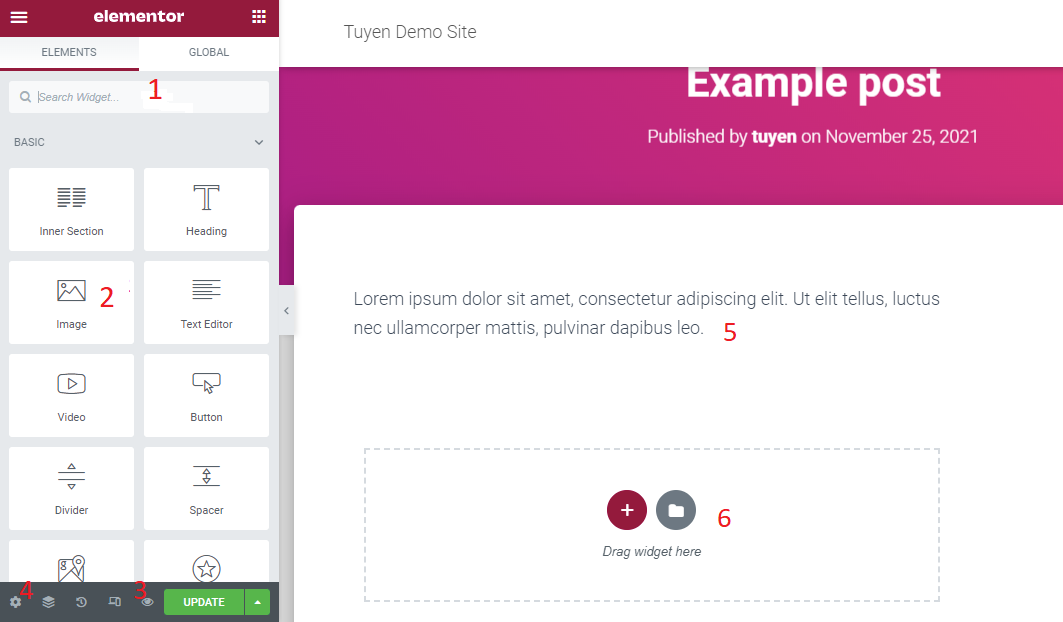 In addition, when you click on Add new section button (+ symbol) to create a custom page design, this will show a lot of row and column-based structures to enable you to build your layout. Each page can have multiple rows and columns, it depends on your selection.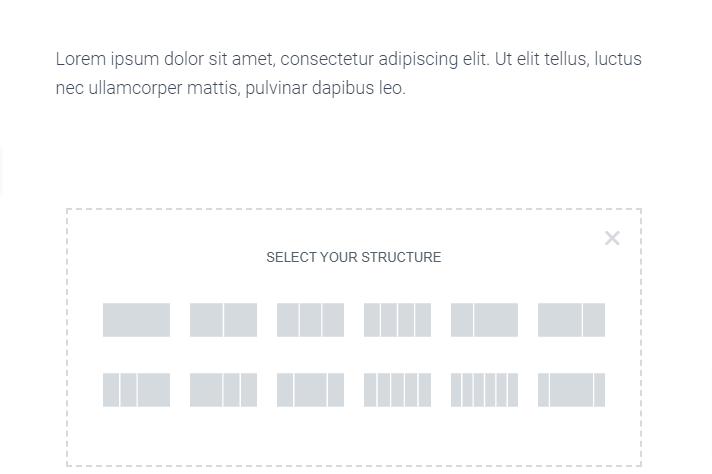 Divi
The user interface of Divi is also easy to use. All elements are displayed in the page structure. You only need to choose desired elements to use and rearrange them in the order that you want to appear on your page.
Even you can add additional elements from modules.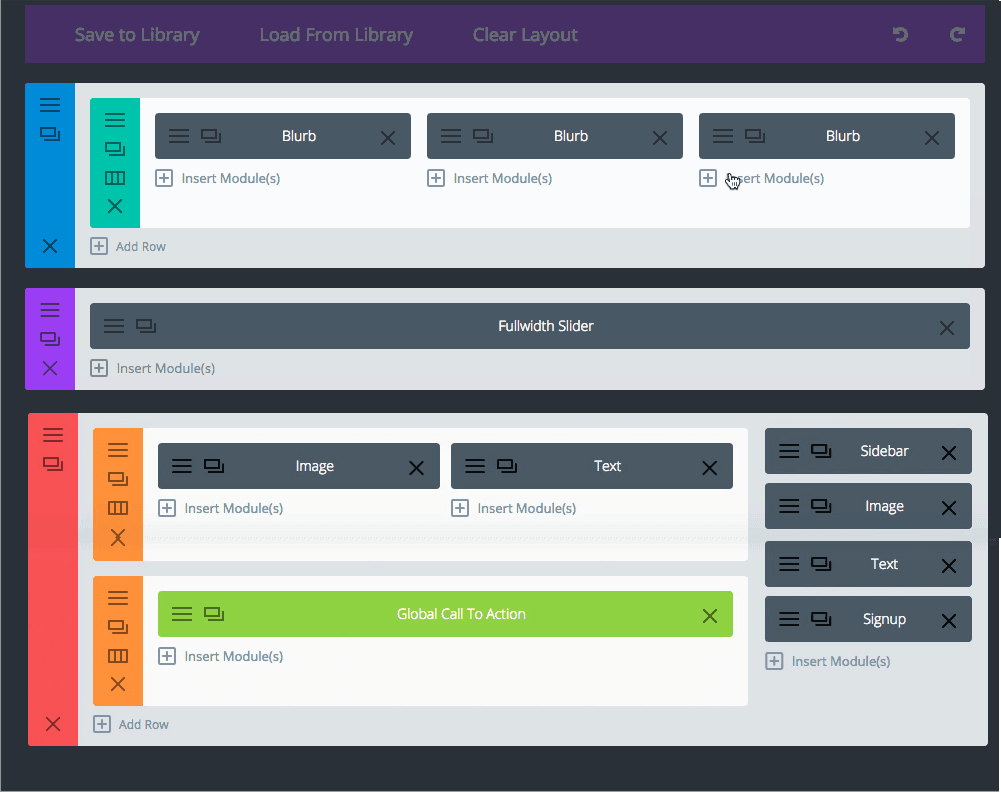 As both plugins include a good selection of pre-defined column layouts, you can quickly start creating your page structure with multiple rows and columns.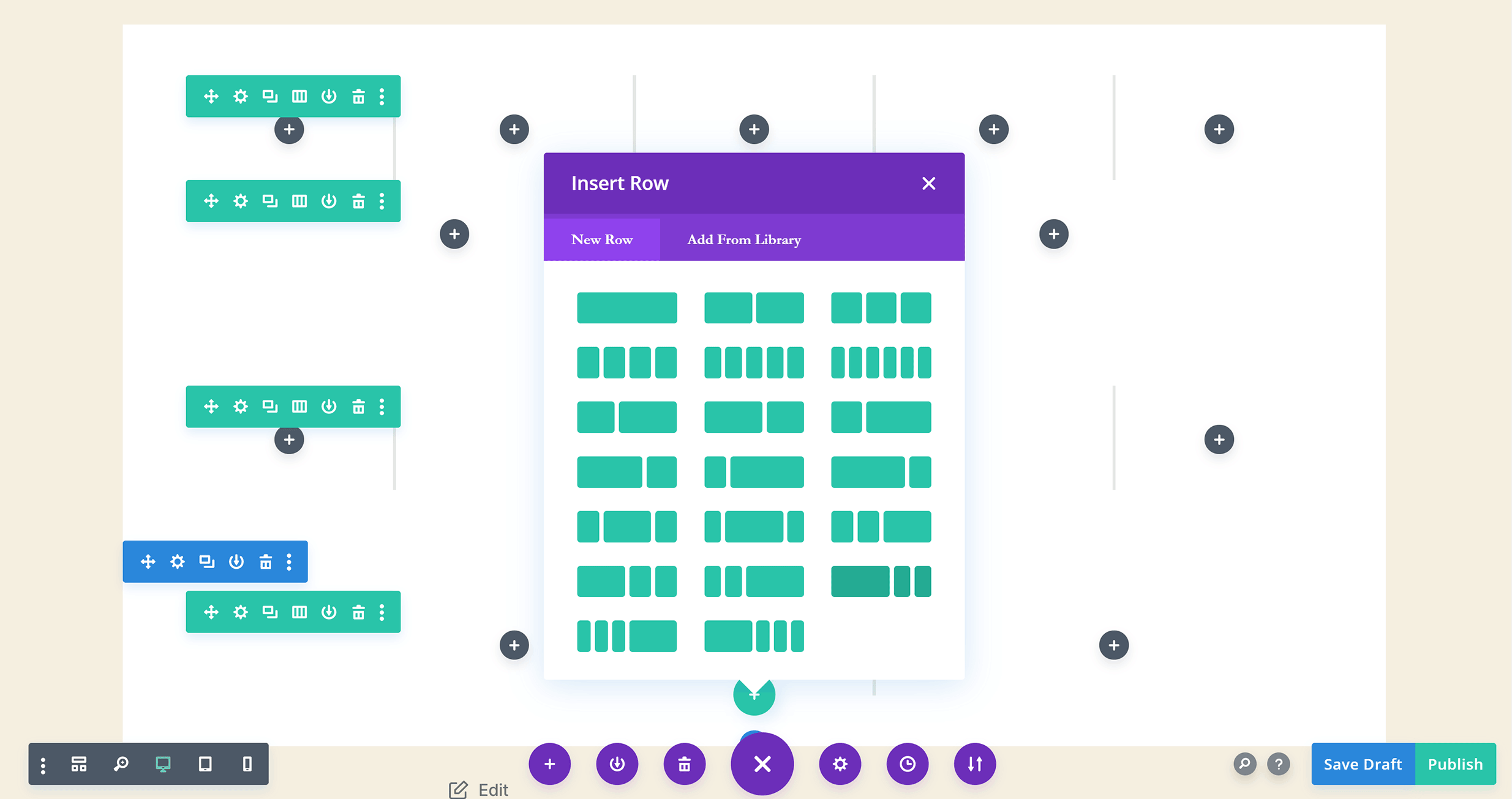 Especially, Divi has a wireframe mode in the user interface. You can switch to this view in the page builder to hide the content of the page or reveal the underlying structure. This helps you easily to see how the page was built and which modules your page used. In contrast, Elementor doesn't offer this feature. It has a similar Navigator feature, but it is not quite useful.
In general, both plugins provide you with a user-friendly and easy-to-use interface. They allow you to create and design directly on the front-end interface, which means that you can preview how your site appears before publishing. Moreover, both tools enable you to create desired content by dragging and dropping widgets to the areas you want.
Pricing plans
Elementor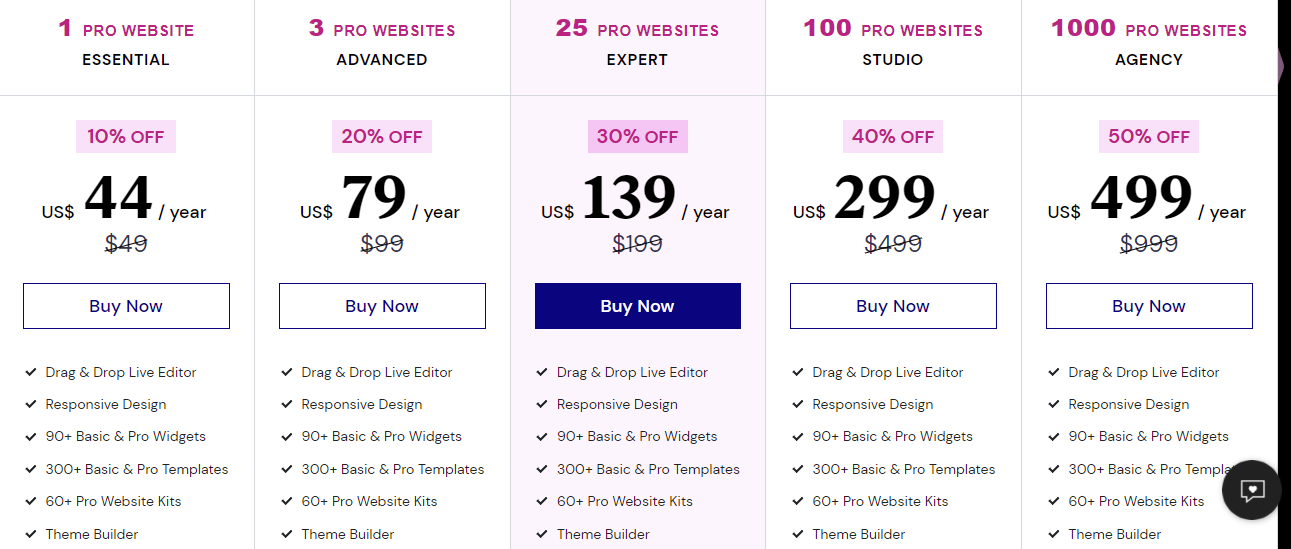 In addition to the free version, this page builder also provides you with Elementor Pro. The basic starts at $49 and only allows you to use it on a single website. In addition, there are other flexible packages including Advanced, Expert, Studio, Agency. You can access all of the features of this plugin regardless of which package you choose. However, the cost of each option will depend on the number of websites that you are running.
Divi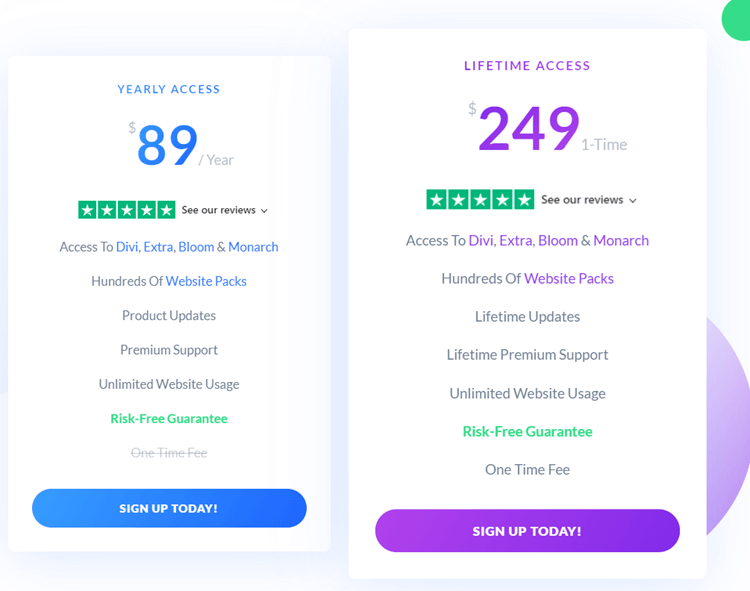 The Divi builder starts at $89 for a one-year license and $ 249 for a lifetime license. Both packages provide you with access to all additional plugins and themes from Elegant Themes. Therefore, these options will benefit your website when you purchase Divi Builder, you will be are able to get access to the Monarch social shareing plugin and other useful products.
Especially, both Divi Builder and Elementor Pro have 30-day money-back guarantees, so you can try them risk-free.
Pros and Cons
Elementor
 Pro 
 Cons

Rich features
Maximum layout control
Easy to use
Update regularly with new features
Offer Woocommerce Builder
Have a lot of useful integrations with other plugins

Fewer templates than Divi
Outdated user interface
Have a lot of problems with the editing mode
There is no white label
Problem with third-party addons
More expensive than Divi
Divi
 Pro 
 Cons

Have hundred of beautiful templates
Offer full website packs
Loads of content modules
Creative freedom
Have excellent In-line text editing feature

Don't include a popup builder
Too many options
Take a lot of time to learn how to use all features
The Divi Theme is quite basic
Glitchy with longer pages
Elementor Vs Divi: Who is the winner?
Overall, both Elementor and Divi are two of the best page builder tools on the market nowadays. The main difference between the two plugins is that the Divi comes with a theme and the other doesn't offer. Just similar to Divi, Elementor is a drag and drop page builder but it doesn't include a custom Elementor theme.
In addition, Elementor and Divi come with a lot of layouts to help you create rich content. The Elementor allows you to choose from dozens of different layout options. On the other hand, you can get access to 880 various layouts and over 110 website templates if you install Divi.
Each page builder has its own strengths and weaknesses. Therefore, it is difficult for us to choose which one is better for your website. Since it also depends on your website purpose. But if you consider price as one of the deciding factors in this battle, you can start with Divi Page builder.
In contrast, we highly recommend using Elementor because it is quite easy to use. Moreover, it has a free version with a lot of useful features that can help you build all kinds of pages.
And what is your point of view? Which one is your favorite page builder? Let's share with us your opinion by leaving a comment below. Hopefully, you have chosen the suitable page builder between Elementor vs Divi to assist you to quickly build a professional website.
Moreover, you can refer to other outstanding drag and drop WordPress Page Builders for your site. Last but not least, if you are desiring to own an impressive website, don't miss our Free WordPress Themes where we offer hundreds of eye-catching, responsive themes for your website.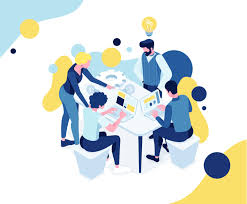 Latest posts by LT Digital Team (Content & Marketing)
(see all)