The reasons to embed Instagram in WordPress site
Nowadays, the social network has become more and more popular. It is familiar to many people, especially the young. If you own a WordPress website and want to add Instagram to your site, this tutorial blog today will be suitable for you.
There are many reasons why you need to do that. First of all, you can freely showcase all your content from your Instagram on your website. They can be introductions, photos or reviews, feedback about the products or services your business offers. This helps potential customers trust and easily choose what they are looking for from your business. So, it's convenient for your business to increase your sales or expand the market.
Besides that, embedding Instagram in your website will contribute to improving the SEO because your site is regularly updated. Thanks to it, you are able to retain customers as well as increase the number of web visitors effectively.
Now, we will bring you a detailed guide to assist you to embed Instagram in your site easily.
How to embed Instagram feed in WordPress step-by-step
In this blog, we will introduce to you the easiest and most effective method: using a plugin to add the Instagram feed.
This way is very easy and simple for you to do. Actually, there are many WordPress Instagram Plugins for you to choose to utilize, but in this blog, we will use Smash Balloon Social Photo Feed.
First of all, you need to go to install this plugin on your WordPress site. Let's go Plugins -> Add New, then, on the search bar, type the name of the plugin you want to install. After that, press the Install Now button and then activate it.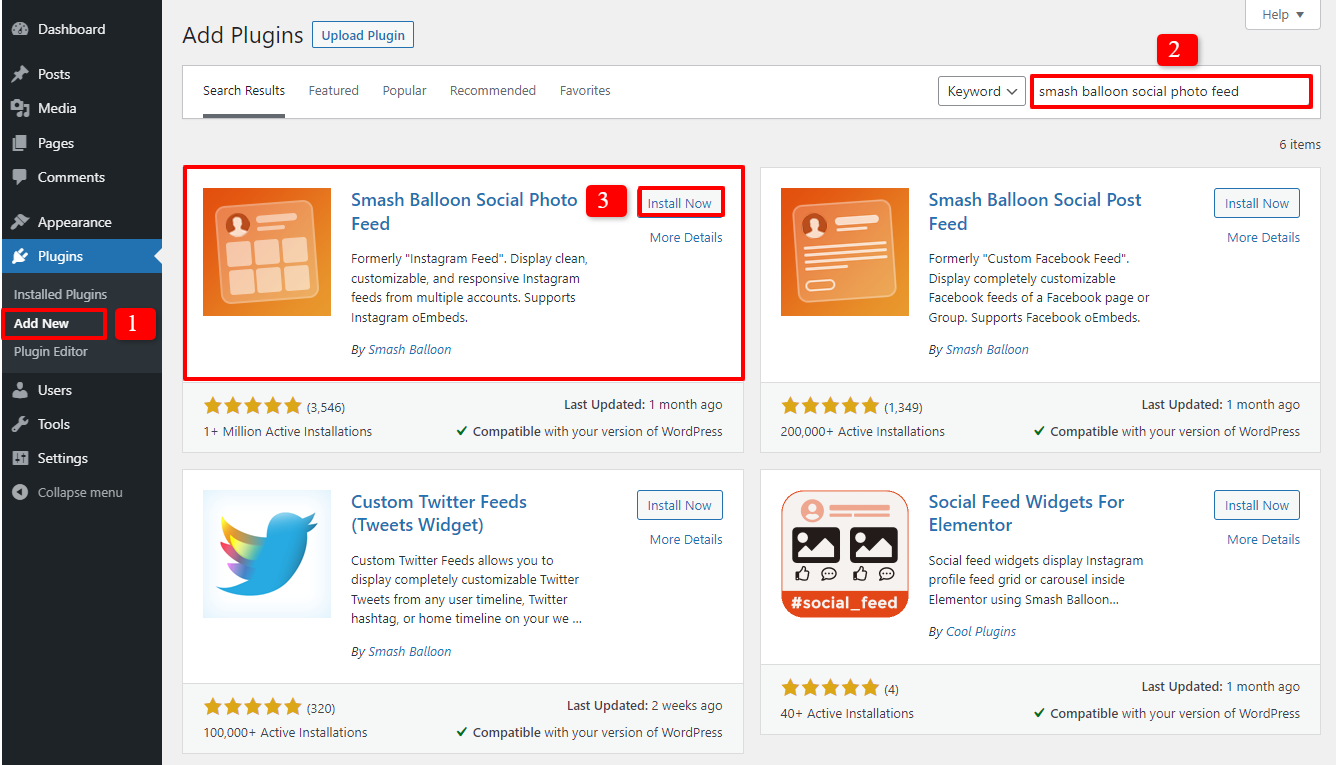 In the next step, on the admin dashboard, let's choose Instagram Feed -> Settings. The Configure part will appear for you to change your settings, then click on Connect an Instagram Account button.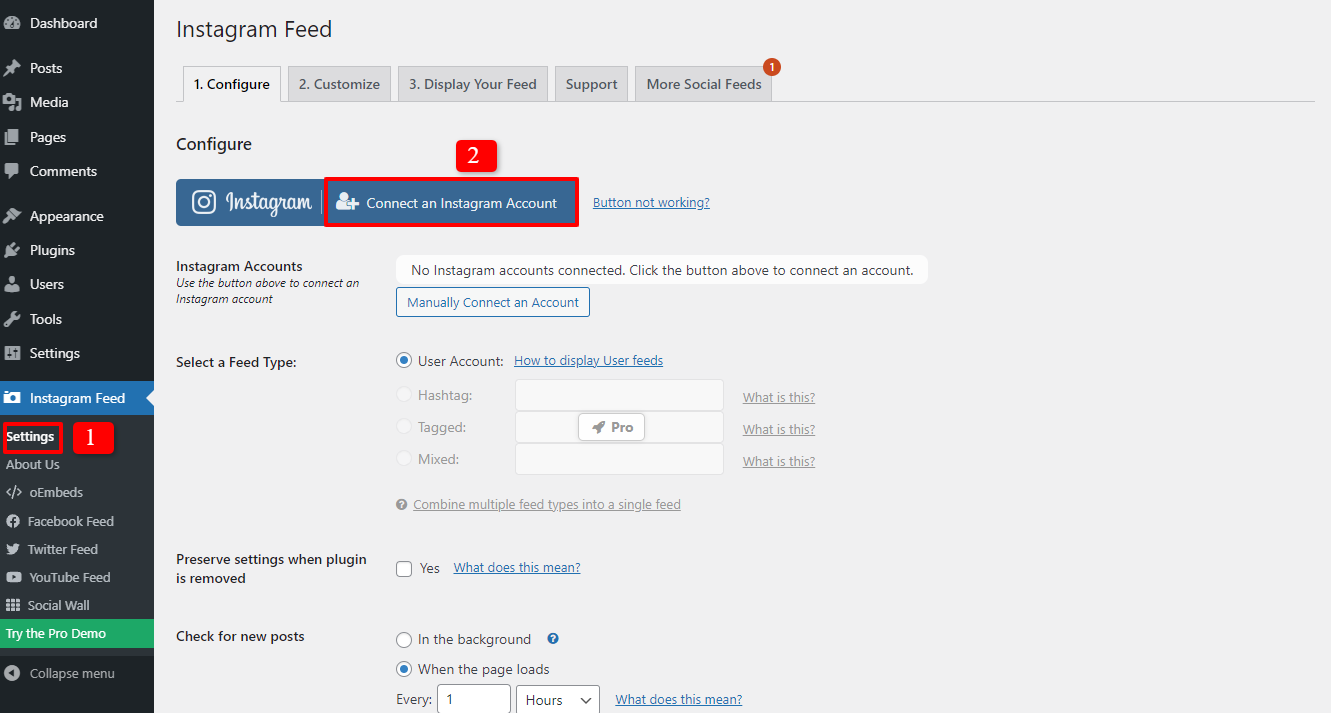 Now, you will see a pop-up that you are able to the account type: Personal or Business. In the blog, we will select to connect to the personal account. If your business has a business account, let's choose the business option. It depends on you.
In order to continue the next step, you need to click on Connect button.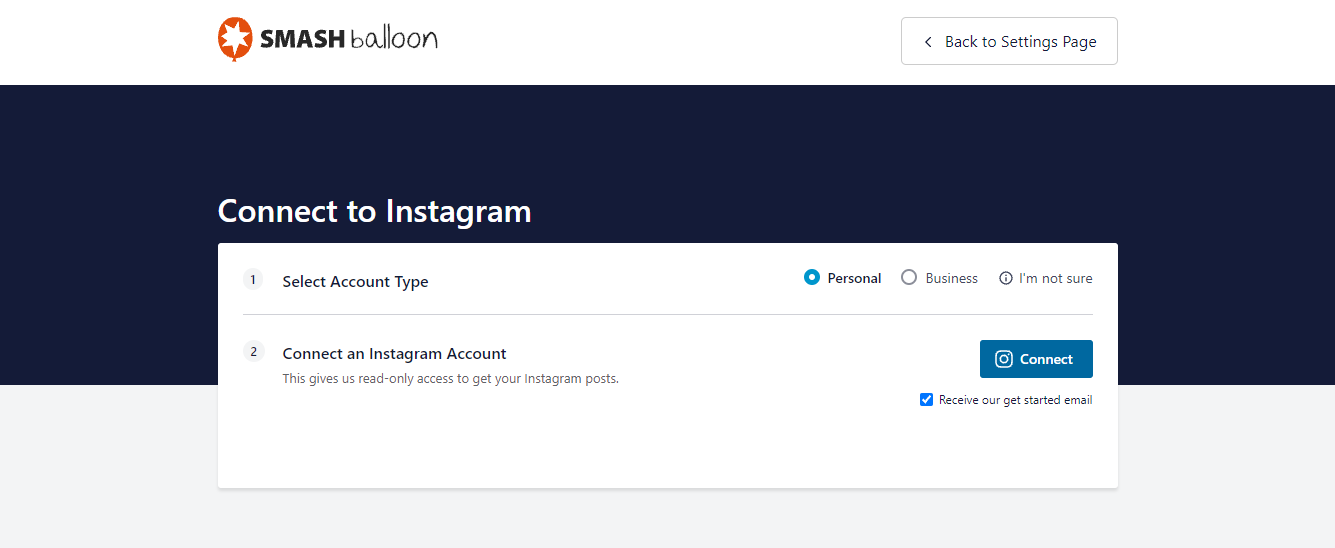 After typing the username and password to log in to the Instagram account, let's choose Allow option so that the plugin can access your profile and content on Instagram.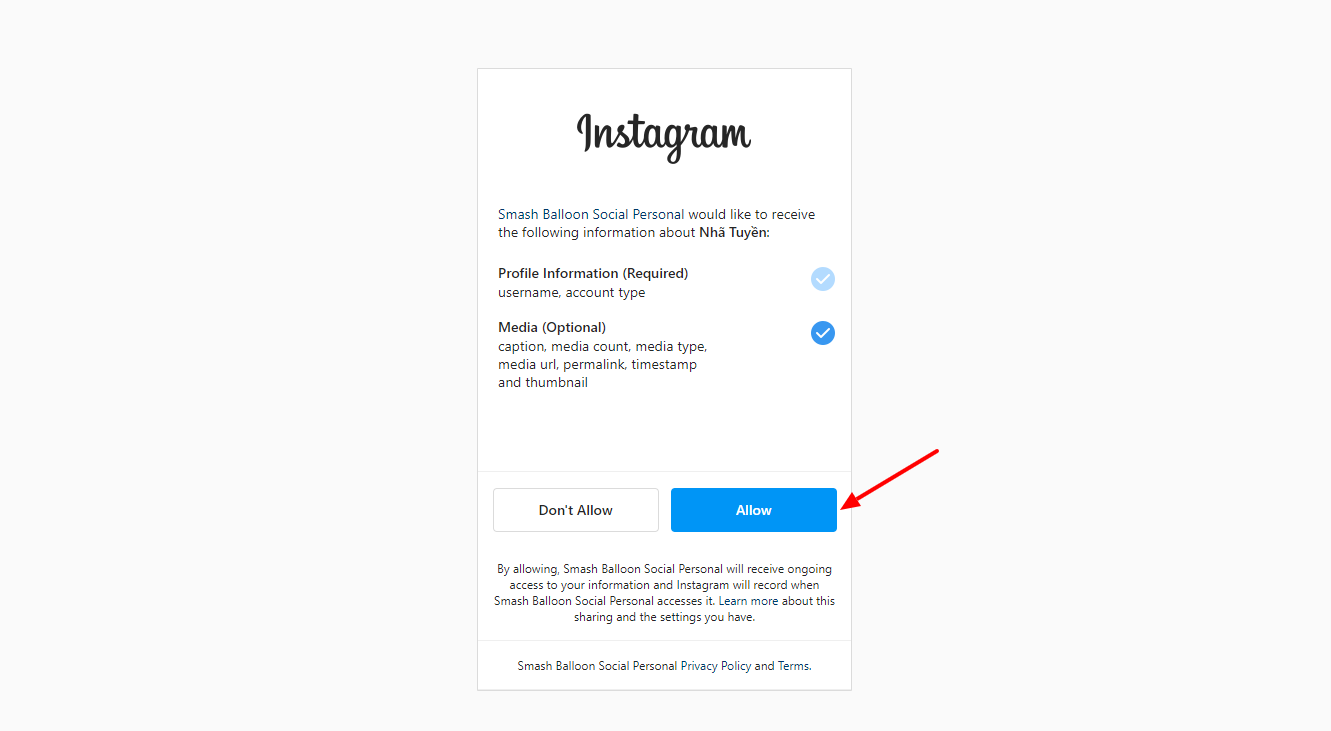 Now, you will come back to the setting dashboard of admin. A pop-up will be showcased to ask you to connect the current Instagram account or switch accounts. Let's choose the first button: Connect This Account.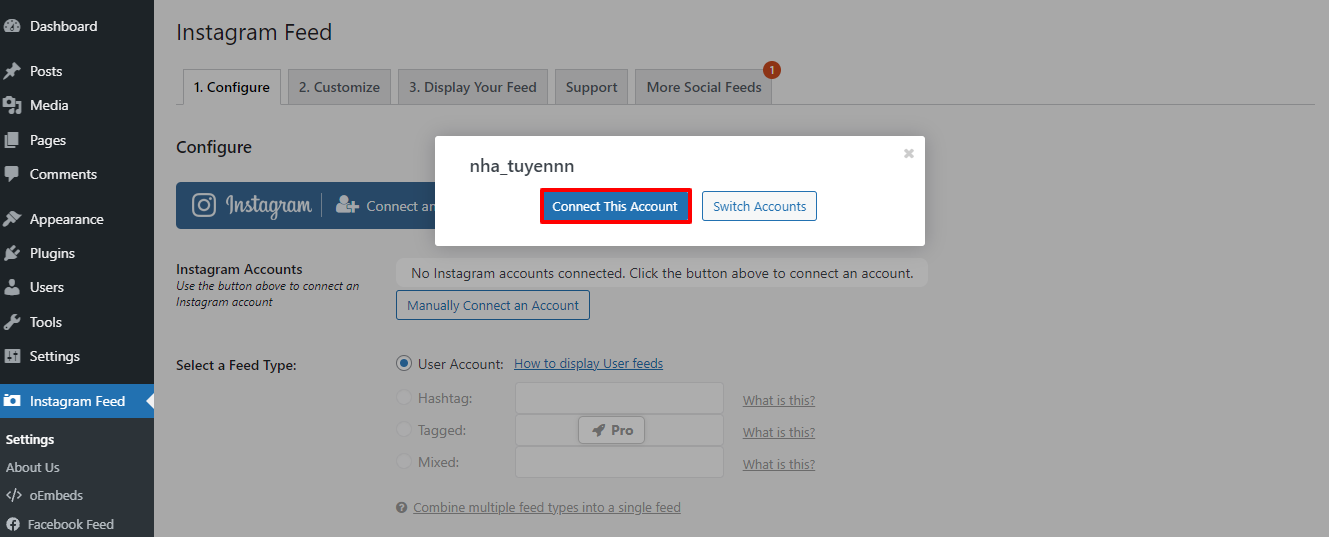 Now, your Instagram account is connected with the plugin. The next step is moving on to the Customize part.

In this session, you can modify the appearance of the Instagram feed on your site in your own style conveniently.
You are able to change the width, height, and background color of Feed. In addition, it also allows you to select the number of photos, columns, and padding around images, etc.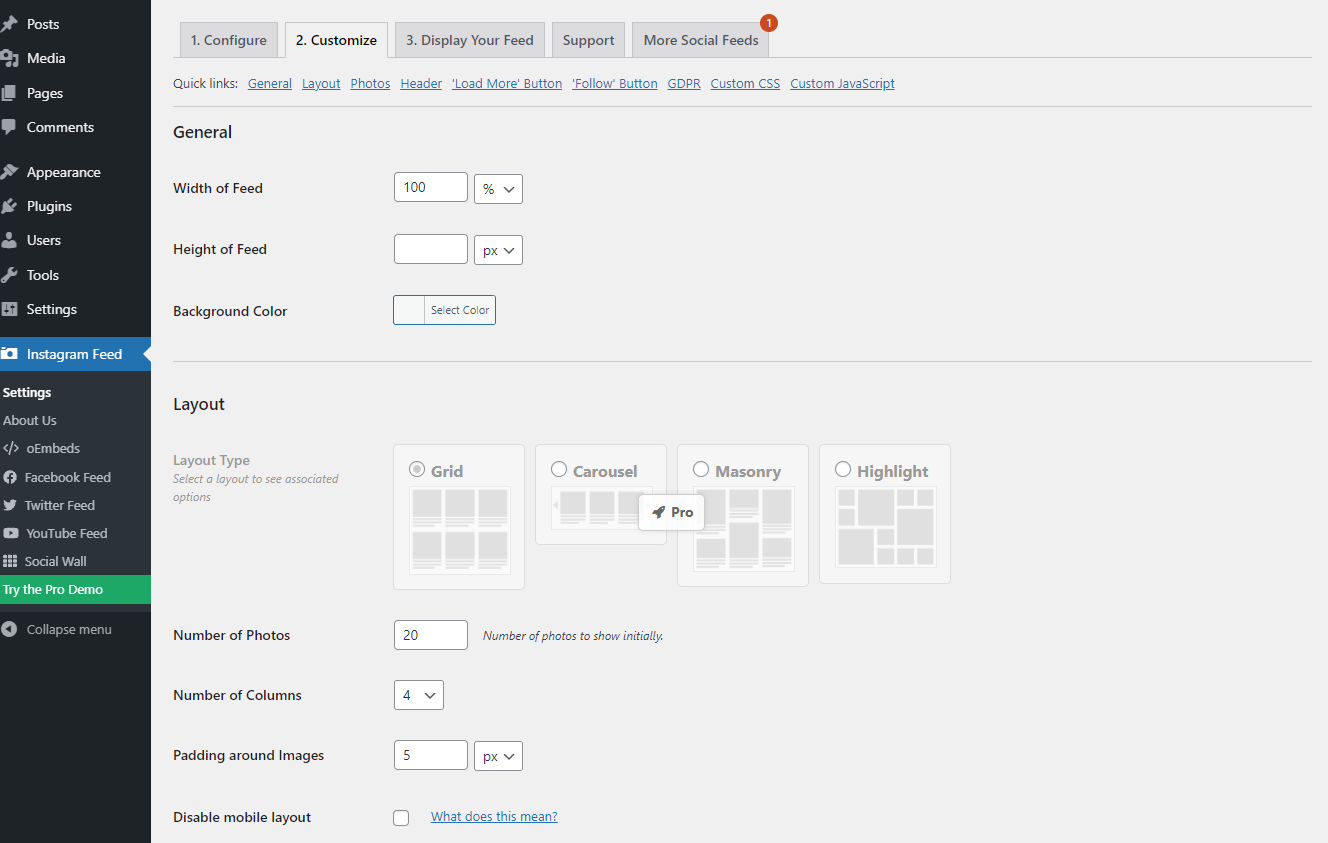 Furthermore, when you scroll down, a lot of functions for you to set up. Everything is very simple for you to do, just need a click.
After finishing all your changes, don't forget to save all your settings.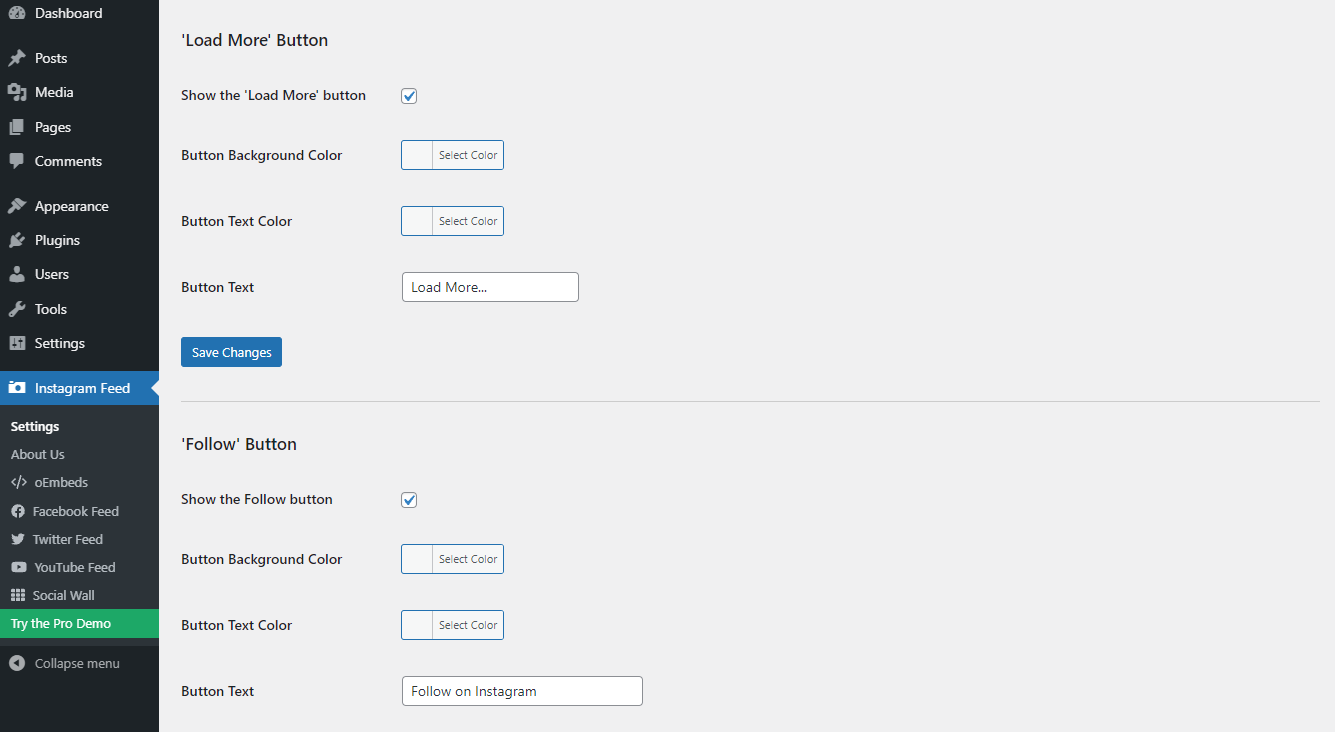 Now, it's time for you to add the Instagram feed anywhere on your WordPress site.
If you are using block editor, let's go to Pages -> Add New or Pages -> All Pages -> Edit the post you need. Then, select the plus (+) sign to add a new block before searching and inserting Instagram Feed.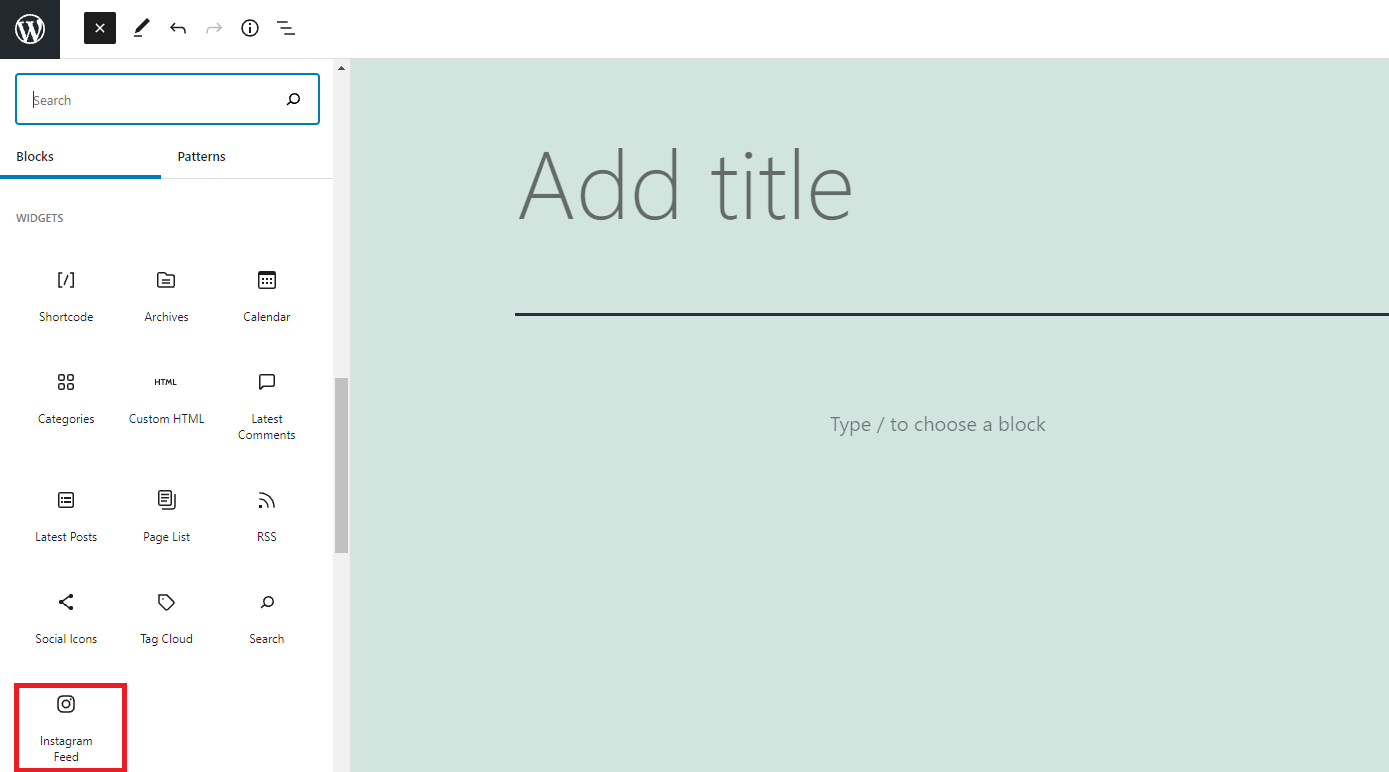 In case you are utilizing the Classic Editor which is one of the most familiar WordPress Editor Plugins, you need to access  Appearance -> Widgets, then choose the Instagram Feed widget and drag it to your sidebar. The final step is pressing the Save button.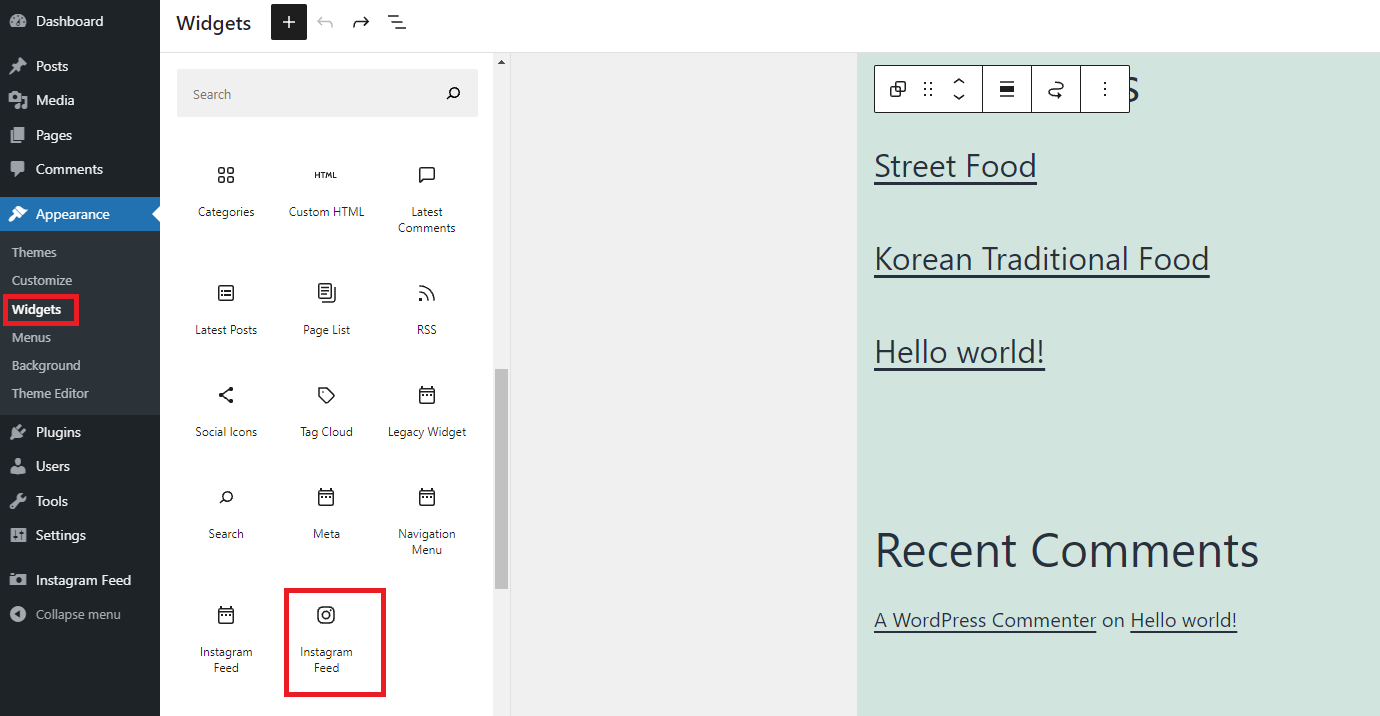 Moreover, you can also add the following shortcode anywhere you need to present the Instagram Feed:
[instagram-feed]
Now, everything is done. A wonderful Instagram feed will appear on your WordPress site without any trouble.
Closing thoughts
In conclusion, it's not difficult for you to embed Instagram in WordPress with the plugin we recommended above. Let's start adding Instagram to your website with our instructions in the blog. We hope that it will make you feel satisfied and your website will have an attractive Instagram feed.
If you have any question, don't hesitate to comment below. Last but not least, if you have an intention to use a new theme for your site, let's visit Free WordPress Themes here.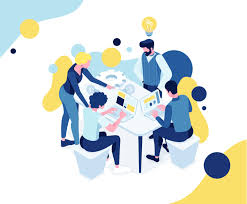 Latest posts by LT Digital Team (Content & Marketing)
(see all)