Have you ever got Error updating com_installer_type_type_?
If you are using Joomla 3.x, do you get the Error updating com_installer_type_type_ during the updating of any extension? Are you looking for a useful solution for this issue? In fact, there is absolutely no specific and exact method that can help you solve this error. However, we have struck to find and gather information on a few cases that have been successful in making this error go away.
Now, let's have a look at the suggested ideas and solutions for this trouble.

How to fix Error updating com_installer_type_type_
First of all, let's check whether the system has free space or not. If there is any space, simply delete it.
Secondly, if there is no space in your system, you need to go to System -> Global Configuration -> Server -> Path to Temp Folder. In this case, let's check if you have a full path (not a relative one) to the tmp folder of your Joomla site.
Besides that, if you have a full path (not a relative one) to the logs folder of your Joomla site, it's necessary for you to check in the Path to Log Folder. In order to do that, simply access System -> Global Configuration -> Server -> Path to Log Folder.
Finally, in case the error still appears after you try the 3 steps above, it's time for you to check that all the items are writable. You just need to open the System -> System Information -> Folder Permissions tab to do that.
Closing thoughts
All in all, we hope that the recommended solutions above may help you to tackle the Error updating com_installer_type_type_. If you want to deal with this issue with another method, don't forget to share with us by leaving your comment below.
Furthermore, we are offering a collection of many professional and mobile-friendly Joomla 4 Templates. Therefore, whenever you need to get a great template, don't hesitate to visit our site. Thanks for reading and see you in the next posts.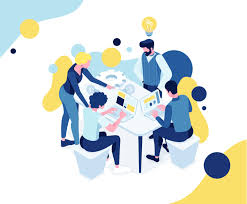 Latest posts by LT Digital Team (Content & Marketing)
(see all)