During our testing of VirtueMart, when we added our first product we entered the price under the assumption it would be listed using the American Dollar format. As you can see from the screenshot below, VirtueMart for Joomla 3.x is setup by default to use the Euro instead of the American Dollar.

If your primary customers will not be using the Euro, for customer usability purposes you'll want to adjust the default currency of your VirtueMart store. In this tutorial, we'll show you how to change your store's default currency.
To configure the default currency in VirtueMart:
Step 1: Log into your Joomla Dashboard.
Step 2: In the top menu, hover over Components and click VirtueMart
Step 3: Click the SHOP icon -> click Shop

Step 4: There are three tabs listed: Vendor, Invoices/Emails, and Shopper Information. Ensure you are under the Vendor tab by clicking Vendor.
Step 5: Towards the center of the page, you will see a heading labeled Currency, and under that another option that says Currency. Using the drop down menu next to Currency, select your default currency. In our example, we selected United States dollar.

Step 6: In the top right menu, click Save. When you visit your VirtueMart store, you will now see the currency listed as the currency you selected!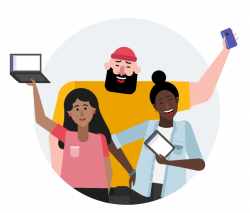 Latest posts by Document Team
(see all)