It's time to create new or re-design your websites to bring it to the next level.
Collection of 200+ Free Joomla templates, support Joomla 3.9.x and Joomla 4 Listing of 300+ Best Free WordPress themes, WooCommerce compatible, Elementor supports!
Adding a new product to our store will be the next step In our VirtueMart for Joomla 3.x tutorial series. We just setup a new product category, Operating Systems. In this tutorial, we will show you how to add a new product to your VirtueMart store. We will add a book called, "Working at the Ubuntu Command-Line Prompt" to our Operating Systems category.
Steps for adding a new product in VirtueMart:
Step 1: Log into your Joomla Dashboard
Step 2: In the top menu, hover over Components and click VirtueMart
Step 3: Click the Products icon and Click the New button in the top right menu

Step 4: There are many options you can enter when setting up a product. For our example, we will enter the following basic details: Product Name, Product Category, and Cost Price.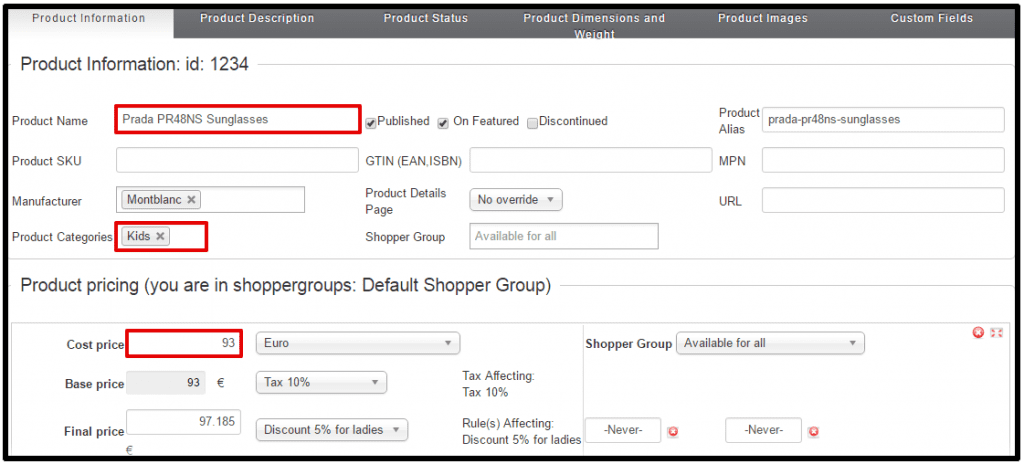 Step 5: You will also want to click the various tabs at the top so you can modify the product even further, for example adding a product image and description.

Step 6: When you are finished configuring the details of your new product, click Save in the top right menu
Step 7: You have succussfully added a new product to your VirtueMart store in Joomla 3.x! When you browse your store, you will now find your new product.

Are you Web Freelancer or Web Design Company? Join our Club and Access our Resource!
500+ Premium Joomla! and WordPress themes just $8.70/Month, Quickstart (dummy) package included, unlimited domains!