In our last VirtueMart for Joomla 3.x tutorial, we showed you how to update the description text on your store's homepage. That task is a part of our effort to clean up the VirtueMart Sample data and get our online store ready to go live. Continuing with our efforts, we can see that the site title is set to:
Welcome to VirtueMart 3 Sample store

In this tutorial, we'll show you how to change the title of your VirtueMart store.
To change the front page title in VirtueMart:
Step 1: Log into your Joomla Dashboard
Step 2: In the top menu, hover over Components and click VirtueMart
Step 3: In the list of icons, find and click Shop

Step 4: There are three tabs at the top: Vendor, Invoices/Emails, and Shopper Information. If you are not on the Vendor, click the Vendor tab.
Step 5: The very first setting you will see is Shop Name, and it has a value of VirtueMart 3 Sample store. Update the Shop Name and then click Save in the top menu.
Step 6: When you visit your VirtueMart front page again, you'll see the title has now been updated!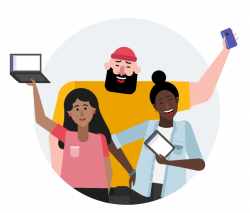 Latest posts by Document Team
(see all)