Now that we've created our first product category, we can delete the test categories that were included with the sample data when we installed VirtueMart in Joomla 3.x. In our last tutorial we created the eyeglasses category. As you can see in the screenshot below, For Women, For Kids, and Sports Eyewear categories are still showing. To clean up our site, we will now delete these product categories.

To delete categories in VirtueMart:
Step 1: Log into your Joomla Dashboard
Step 2: In the top menu, hover over Components and then click VirtueMart
Step 3: Click the Product Categories button
Step 4: Place a check box next to each product category you want to delete, and then click the Delete button in the top right menu

After you have deleted the categories, you will see a message that says, Product Category successfully deleted.
When you refresh your online store, you will now see that the categories you deleted are no longer there.
As you can see in the screenshot above, even though we deleted their category, we still have sample products showing. In our next tutorial, we'll show you how to delete products within VirtueMart for Joomla 2.5.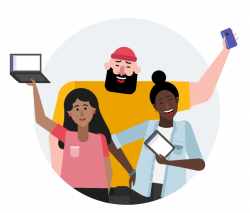 Latest posts by Document Team
(see all)