JS Jobs Registration
Employer Control panel >> Register

Job Seeker Control panel >> Register

To allow user registration in Joomla Admin

Admin > User Manager > Opitons > Allow User Registration: Yes

To allow user registration in WP Admin

Admin > Settings > Generals > Membership: Anyone can register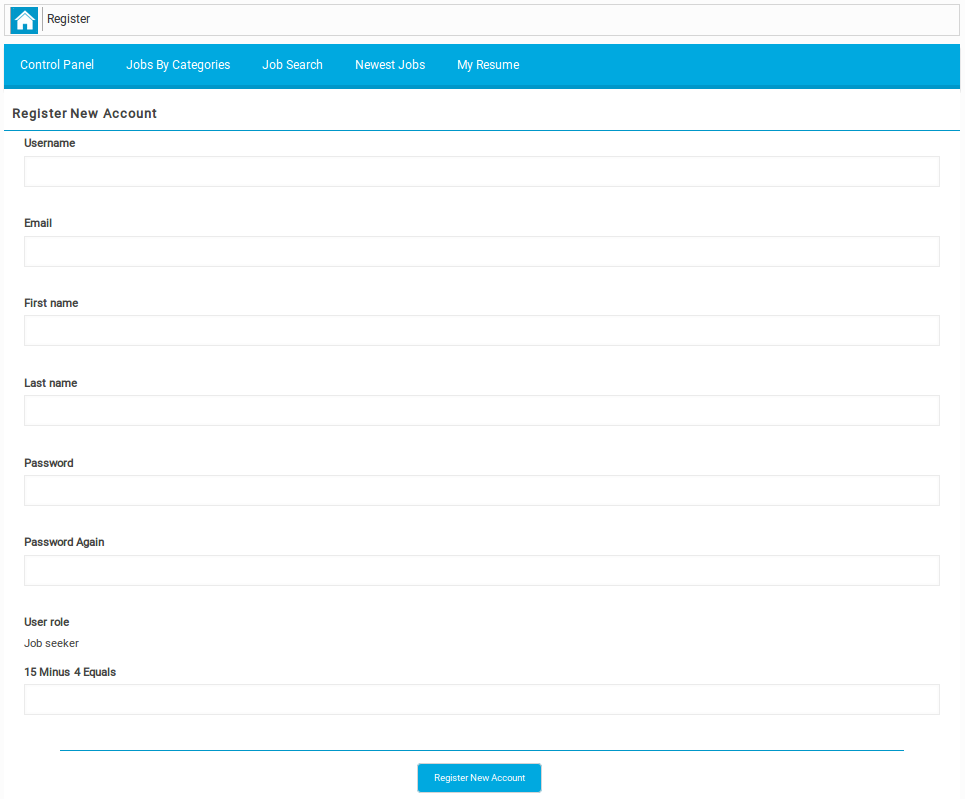 Interface for user register to register to JS Jobs without third party plugin

Bread Crumbs

Top Menu

Top Menu

Page heading with page title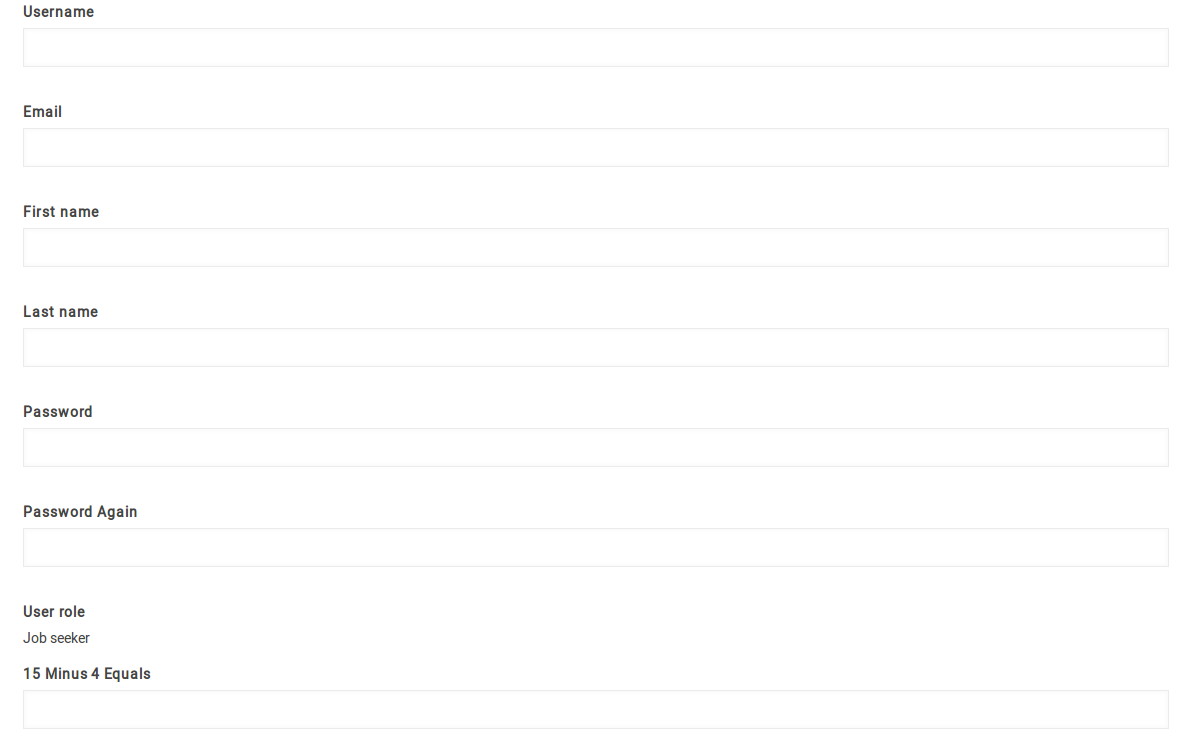 This portion is has fields that are to be used to fill details for JS Jobs registration the fields are
User name  :   user name of new user

Email          :    email address of new user

First name  :     new user's first name

Last name  :     new user's last name

Password    :

Password Again     : confirm your password

User role                : new user's role (job seeker, employer)

Captcha                 :  (to avoid spamming)

After filling all the fields, click this Register New Account will create a new user in JS Jobs simultaneously.
The configurations that affect this page are.
Show Captcha On Registration form.
Allow User Register As Employer.
TROUBLE SHOOT
Some users have problems with Google recaptcha on Joomla. If you see 'Error incorrect captcha code' or 'Empty solution' message, Reasons will be:
You enabled google recpatcha in Joomla global configurations. Both JS Jobs and Joomla send captcha request to google and it make conflict. So please disable it.
You use third party registraton plugins like K2, KB etc. Third party plugins need some fields on registration. When it found, it broke registration process and redirect to registration page again.
Login to JS Jobs
Control panel >> Login

Job Seeker Control Panel >> Login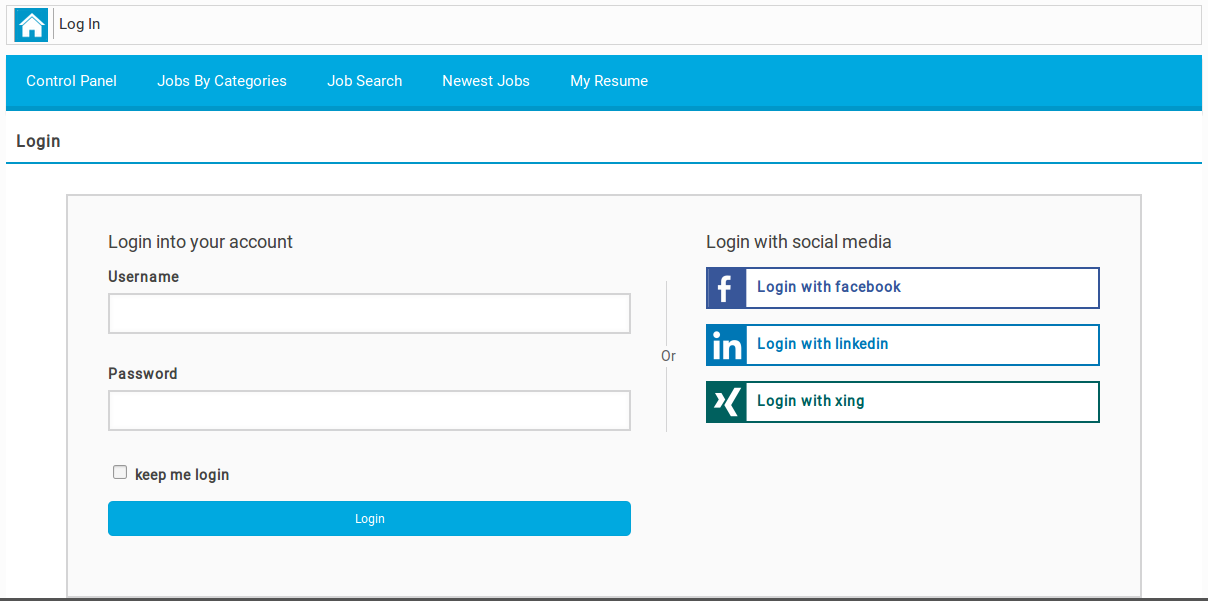 JS Jobs Provides interface for user to login to JS Jobs without third party plugin

Bread Crumbs

Top Menu from employer side

Top Menu from Job Seeker Side

Page heading with page title

There are fields for login using WordPress' , on the right side there are social logins (facebook, xing, linkedin).
If user wants to login using his WordPress credentials he must fill user name and password field correctly and click on login button if the user name and password provided is valid that user will be successfully logged in.
If login with social apps is enabled and configured properly, and user clicks on any social login button, he will be asked to fill his social user name and password, after that choosing to allow our social app to get his profile data or not. If yes, he will be redirected to select role page where he can select his role (job seeker, employer) and perform functionalities (actions) like logged in users.

If all the social logins are disabled, this board will appear
The configurations that affect this page are.
Login With Facebook.
Login With xing.
Login With Facebook.
Thank you for reading! If you have any question, please feel free to let us know by leaving comment below or through Contact Form, we will answer as soon as possible!
Have you seen this post?
–>  JS Jobs Front End: Employer/ Job Seeker Purchase History
–> JS Jobs Front End Credit Log: Employer/ Job Seeker Credits Pack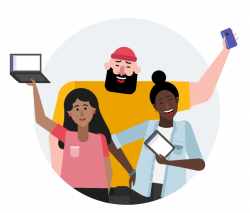 Latest posts by Document Team
(see all)