When editor load page slowly, it means that there is something that is using too many resources. In this instruction, we give you some solution to tackle it.
Turn Off Browser Tabs In Order To Remove Resources
When you have too many tabs that are opening, it can waste a lot of browser resources. In order to tackle this, you can close several browser tabs that you find them not necessary. The loading editor will be improved.
Turn On Safe Mode
If after following the instruction above and your error is still existing, you can turn in the safe mode in case the problem deters from the result of a plugin or a theme that use too many resources. This is just available when your elementor editor loading doesn't include any activated Plugins or Themes. Safe Mode does not affect on the visitor of your site anymore. In case after turning on the safe mode, your editor becomes to load more quickly, this means that there is a plugin or a theme that cause this problem. Therefore, at the moment you need to identify which plugin or theme that cause this error.
Step 1: Turn off the safe mode
Step 2: Change temporarily the theme to the WordPress default theme, for example, Twenty Sixteen. If it can solve the problem, it means the problem result from your theme. Now, let contact the theme developer to ask them for help.
Step 3: In case the theme is not the reason, you need to find out the plugin. Turn off all your plugin and then turn them on individually to find which one causes the problem. When finding out the problematic plugin, let contact the plugin developer to ask for help.
If after trying all the step above and your problem is still existing, let follow the instruction below:
Are you currently using the latest versions of Elementor Page Builder and Elementor Pro, if applicable?
The plugin update admin page does not always display the available update version. It enables you to take a double-check that you have the latest version by switching on the Dashboard, then clicks on Updates > Check Again button.
Are you currently using security software on your computers, like Kaspersky, Norton, or McAfee, with the same program?
In some cases, these kinds of programs can have an effect on your Elementor editor. Turn off your security software temporarily in order to whether you can solve the problem.
Are you currently using optimization software which is often used by CDNs or servers?
In some situation, this also causes the problem for your Elementor Editor. In this case, let turn off the optimization features temporarily and contact the hosting company to find the solution.
Try to use a different browser or incognito mode
Editor asks you to use either Safari, Firefox or Opera. You also need to try to edit in your browser's incognito mode in order to tackle this issue with the browser cache or an add-on.
Turn on the switch front end editor loader
Switch on  Elementor > Settings > Advanced, and after that enable 'Switch front-end editor loader method' which is under  'Editor Loader'
.
Export to Localhost
In case there is nothing available, you need to export your site to localhost for identifying whether the problem relates to the server. This document does not include the details of how to run your site on localhost but it has the information on how to install the Local by Flywheel and copy your website to it to check purposes. You are also able to refer to the instruction of "How to Migrate Your Site with Elementor" to carry out it. In belief, let use Duplicator for generating a full backup of your live website. In case you have a full backup, drag and drop the resulting .zip file onto Local's window in order to import it. In case your editor runs further on localhost, the problem can be from your server. Let contact the hosting page for assistance.
In conclusion.
If you have any questions about this, don't hesitate to leave a comment below. we will reply as soon as possible. Besides, you can also take a look at our Free Elementor Templates here to get a wonderful theme for yourself.
Image credit: docs.elementor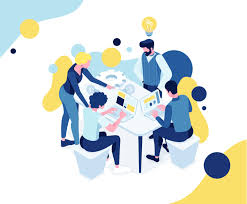 Latest posts by LT Digital Team (Content & Marketing)
(see all)