Add License Key
When you subscribe, J2store will provide you with a Download ID which can be found in 2 places:
My download section of J2store page
PDF invoice that J2store issued to you
Then, go to J2store > Set up > Configuration > Update tab to paste the download ID.
Notice: If you already reset the password in J2store site, you will be provided with a new download ID (because of security reasons). Be sure that you have the correct Download ID.
Update
Important!: before updating, please take for your site a full backup. We highly recommend you to use Akeeba Backup (it's free for Joomla). Remember to not proceed the update without backup. You have 2 ways to update to the latest version of J2store, which are using the feature Joomla Extensions Update or installing updated version on top of the old one.
Update directly
It is unsafe but still a convenient method. Please download the latest release of J2store from Downloads section. Then save file ZIP to your computer hard disk.
If you are Pro clients, you can download Pro package from My account > My download section.
Sign in to the backend of your site, go to Extension Manager > click Browse button to place the zip file, then click Upload & Install
Updating by Extensions Manager
Update feature of Extensions Manager is integrated well with J2store. Therefore, whenever J2store release an update, you will see a notification in J2store Dashboard. Just click on the update button, you will be taken to Extension Manager update section. You can update your J2store to the latest version.
Updating from FREE to PRO version
You will need to download Pro version from section My Download, then install it without uninstalling free version. This update will not have any influence on your store data and settings.
Troubleshooting update related issues
Joomla Extension Manager is used to provide updates for both Pro and Free clients. Somehow you cannot access updates from Extensions Manager or you have 403 access denied while trying to update, let's check below to see if it can help you solve the problem. In addition, let's make sure you have entered the correct Download ID.
If you repeat an attempt or request too many times, J2store firewall will block the access in a certain period of time (around 10 mins). In this case, please come back after 10 minutes to try again
However, when you come back and try again but still get the same error, you can download directly the latest version from My downloads section and install it with Extensions Manager
This error happens when your connection is slow or when J2store server responds slower (because of a large number of download requests, this situation might occur). Please wait few minutes then try again, the error will be over.
That's it! If you have any question or relating problem, please let us know by leaving a comment below, we will reply as soon as possible!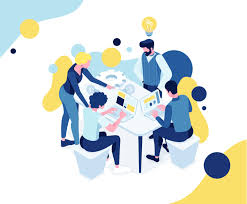 Latest posts by LT Digital Team (Content & Marketing)
(see all)