It's time to create new or re-design your websites to bring it to the next level.
Check out Top 110+ Best Free Joomla! templates Listing of 300+ Best Free WordPress themes
Today, Joomla!.org released Joomla! 3.5 (stable version). There are some improves and features, we just high-light Joomla 3.5 new features below:
Firstly, this is not new feature, but compatible version for PHP7.
PHP 7, released in November 2015, will provide a significant performance boost to your website. Many web hosts already provide this as an option in your hosting account and it is highly recommended that you enable it.
Quoting the PHP 7 release note on Zend, " This is the most important change for PHP since the release of PHP 5 in 2004. … You can expect to see up to 2x faster performance and 50% better memory consumption than PHP 5.6, allowing you to serve more concurrent users without adding any hardware".
Adding support for PHP 7 has caused a minor backward compatibility break but no major impact is expected from this. You can read more about this change here.
1/ Tiny MCE Editor with new updates and features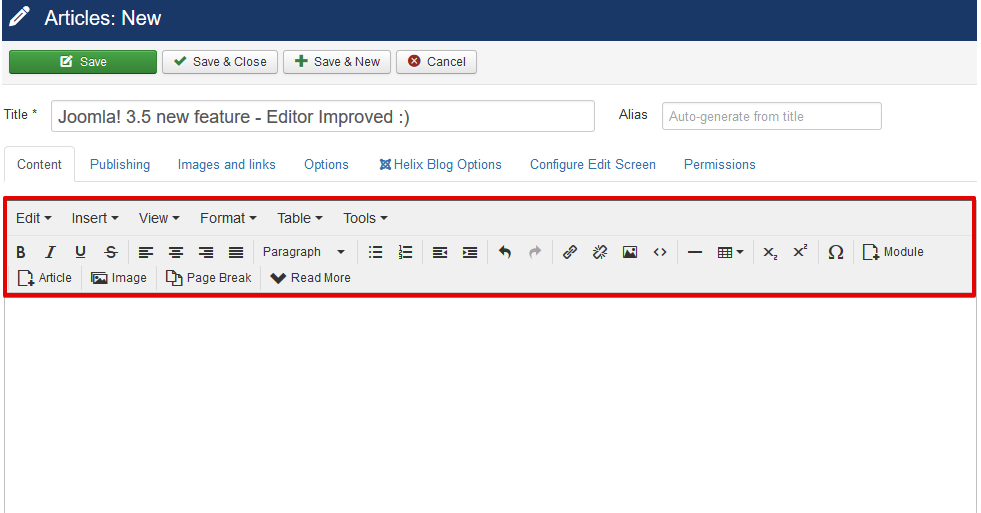 1.1/ Drag-and-drop images via Editor -> Adding an image is now as easy as dragging and dropping it from your computer directly into the content. This works anywhere that you are using the default TinyMCE WYSIWYG editor.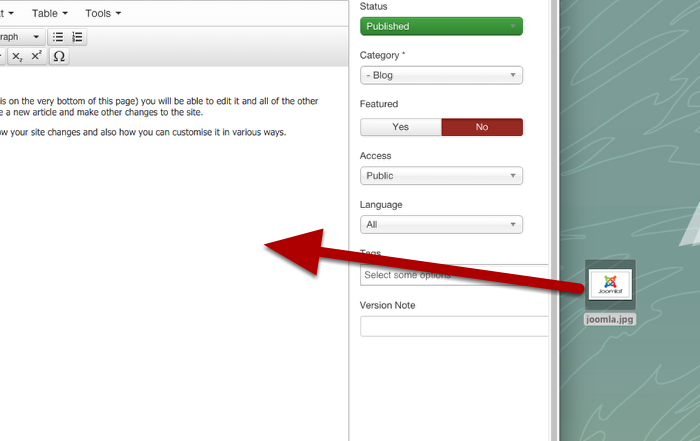 1.2/ Insert Modules button for article via editor -> worry about the future of Modules Anywhere 🙁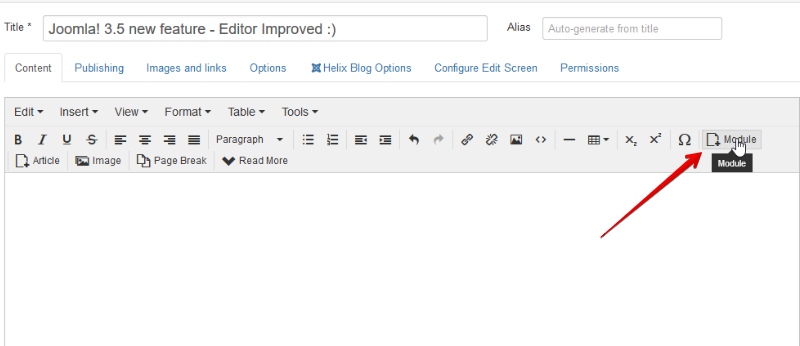 Just click to control 'Module' and select module you want to show in your article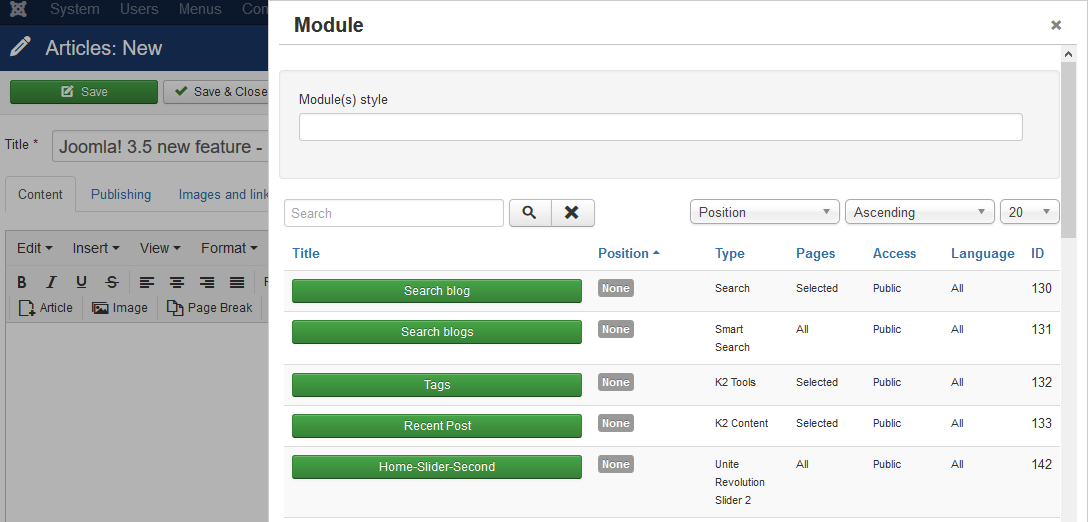 1.3/ Select article link for content -> easier for mention to other article content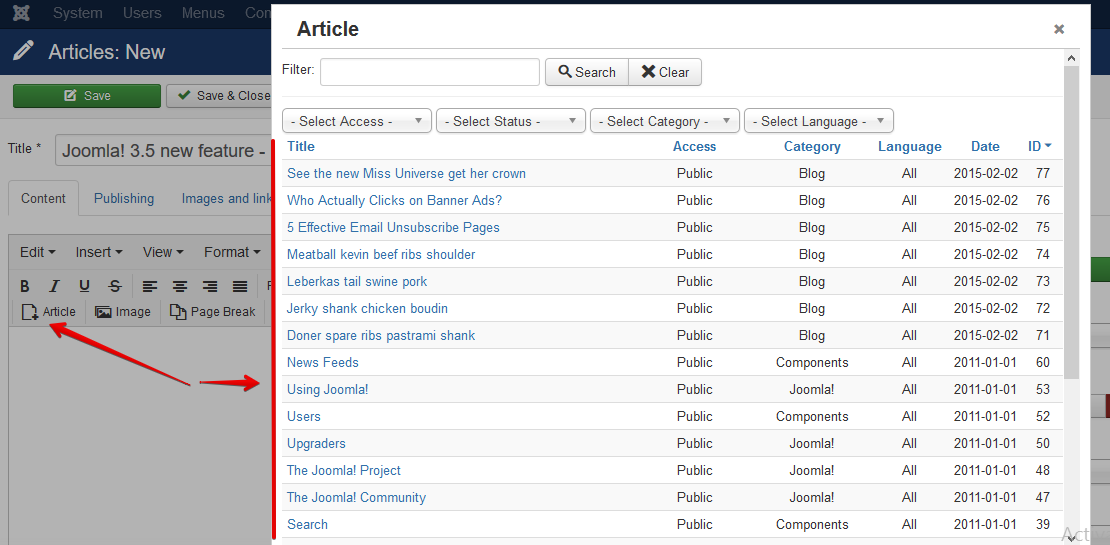 1.4/'Read more' and 'Page Break' feature moved to 'Editor' as controls -> easier to present article content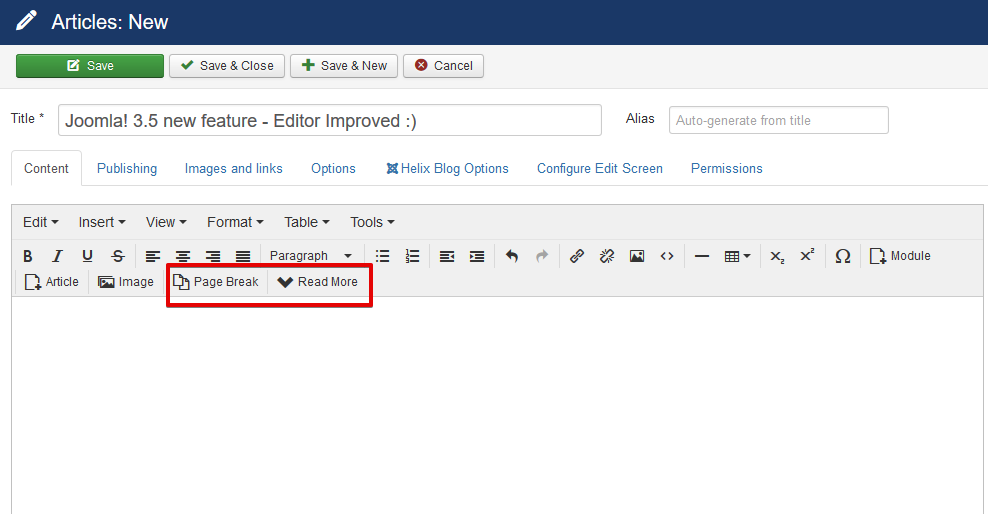 2/ An item counter number in categories -> easier to see number of article in each category
3/ Update notification via email
Keeping Joomla! up to date is essential to maintain security and stability. Now your Joomla! website will check for the availability of new Joomla! versions and when one is found it will send the Super Users on the site an email notification.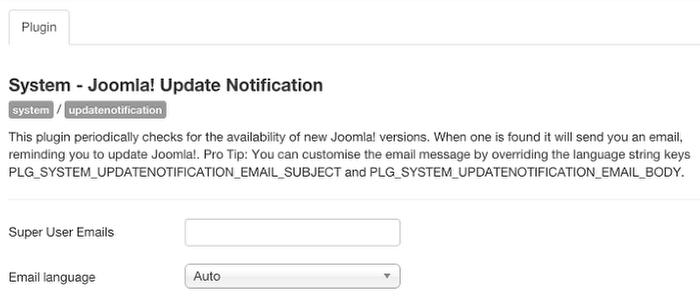 4/ Improved User Status module
After updated to Joomla! 3.5, you can see some improves for admin statics modules as below

5/ Protostar base theme
Based Joomla! template has some improve with CSS and add easier way to custom CSS for this template.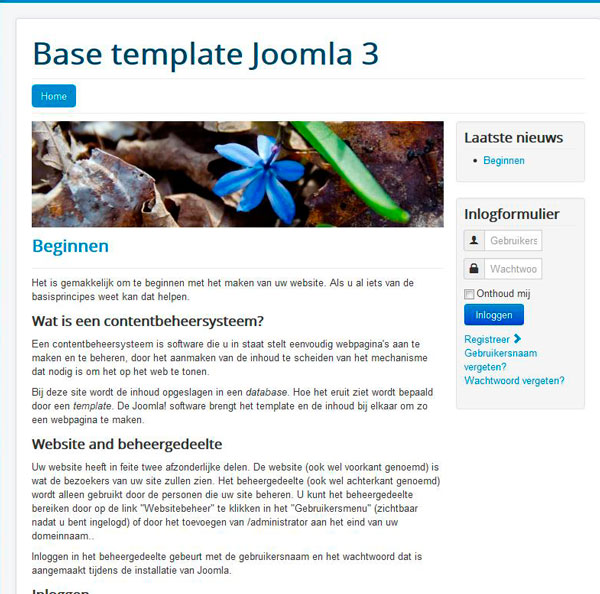 6/ Collecting anonymous site data
In order to better understand our install base and end user environments, this plugin has been created to send some stats back to a Joomla! controlled central server. The plugin will anonymously collect only the PHP, Database Type and Version and Joomla! Version a site is running. No identifying data is captured at any point and you can see exactly what information is being sent in the plugin configuration. This will help us to make more informed decisions about which platforms we need to support, minimum version requirements, the pace at which we can encourage people to upgrade, etc.
The privacy of all Joomla! users is important to us and we want to allay any fears that we are collecting personally identifying information. The source code for both the plugin and the server code that gathers the data can be seen in our GitHub repositories https://github.com/joomla-extensions/jstats-server and https://github.com/joomla-extensions/jstats-plugin. Only statistical results extracted from the data will be published on the developer.joomla.org website.

7/ System Information with easier export method
When you need support you will often be asked to provide your full system information. Now all the required information is just one click away and free of any sensitive information.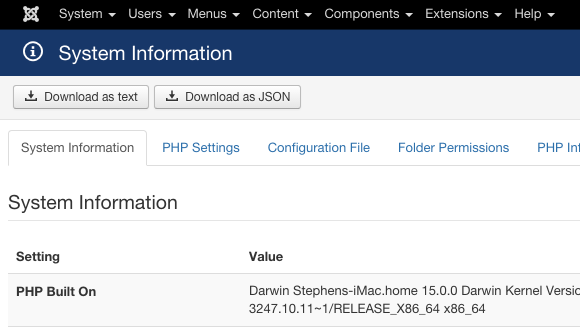 *** You can see video about Joomla! 3.5 new features
*** We tested our Premium Jomla templates and Onepage Jomla templates, it works fine with Joomla! 3.5 stable version now, so you can feel free to download and use it. If you're using our template with old Joomla! version (example: 3.4.8), you can feel free to process update via Admin > Component > Joomla! Update. When you process update, Akeeba Backup will help you update Akeeba system and process backup before to update Joomla! to make your website safely.
Any questions with this blog, please don't hesitate to contact us.
Thank you,
Are you Web Freelancer or Web Design Company? Join our Club and Access our Resource!
Access 500+ PRO Premium Joomla! and WordPress themes with $19,200 just $149, Quickstart Package included!