In fact, you can use many different tools to create live support or live chat section for your Joomla site. However, these tools can make you waste much time and money but are not effective. Because of this reason, we want to share with you the top Joomla Live Support Extensions. You can completely set your mind at rest since most of them are free and Joomla 4 compatible.
Why is the Joomla Live Support Extension useful for your site?
Thanks to this, you can have a chance to contact your customers effectively, so you can boost your sales you make your customers satisfied with your service. Today, in this article, we provide you top best Joomla Live Support Extension that may be useful for you. Let's start now!
Top Nice Joomla Live Support Extensions

Live chat extensions are all about offering immediate customer service and 3CX Live Chat available for Joomla does just that and more! Connect with your website visitors for free, in real-time, and watch your conversions soar. Visitors can also elevate a live chat to a live call or video. The immediacy that live audio calls offers, can do wonders to improve the quality of your conversations and customer satisfaction. 
Not only is the live chat extension free for unlimited agents, but you also get free iOS and Android apps to answer live chats from your mobile phone. Try 3CX for free for one year and after that, you can purchase a subscription for as little as $1 per user per month!
What makes 3CX Live Chat so great? Let's take a closer look at the extension's highlights:
Super simple UI for all participants: the admin, the reps, and the customers

Visitors can easily switch a live chat to a call or video call 

Integration with Facebook and SMS – one platform for all communications

Instant desktop notifications – to never miss a chat

Reply to chats through your smartphone – iOS or Android 

Mark chats as dealt with or transfers to other agents 

Customize the chatbox – tweak the colors, add the company logo, etc.

Create custom chat greetings and offline message forms

Create unlimited agents to handle live chats and calls

Includes queue-based group handling of chats

Chat ownership assignment configuration – Auto or Take manually. 

Gauge agent's performance through chat reports and chat history.
Free Omnichannel Customer Support Plugin for Joomla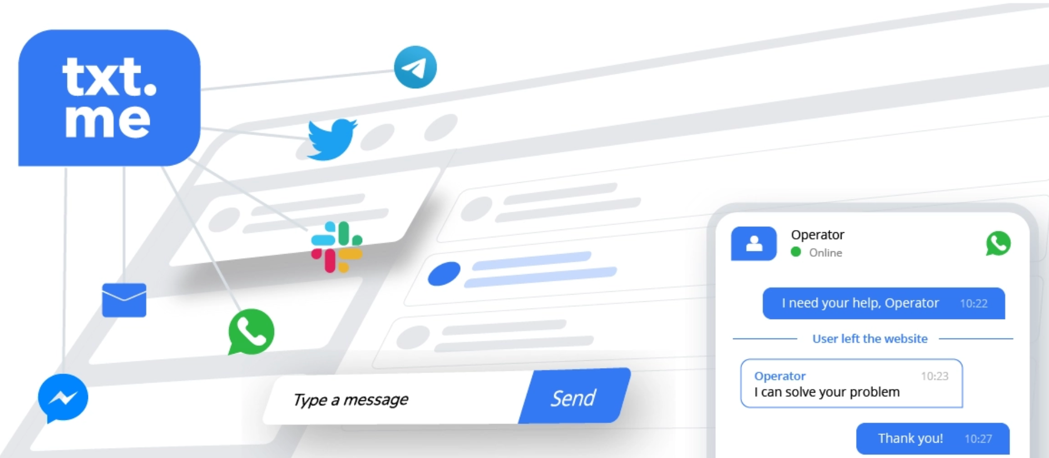 Connect with your customers by live chat, Email, WhatsApp, all-in-one App
txt.me provides support for multiple types of transport, including live chat on websites, email, WhatsApp, etc.
With the omnichannel live chat plugin Joomla, all your platforms are integrated into one stream. At txt.me, we understand the complications you face as your customers switch from mobile to desktop, from live chat to email, and vice versa. 
As the operator, you see each interaction with a customer as one continuous conversation from your txt.me app.
From email to live chat to SMS, from desktop to mobile to tablet – your customers can now switch seamlessly between them. No cutting off and restarting the conversation.
Get our Free omnichannel customer support plugin for Joomla  now and enter a new era of customer care.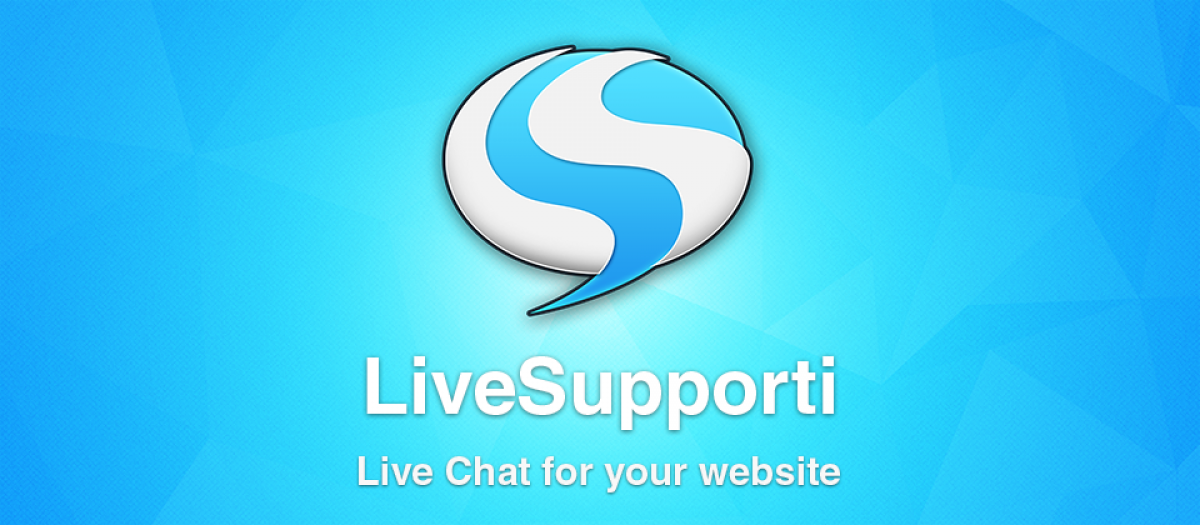 LiveSupporti is a Joomla Chat Extension that gives you an ability to insert free live support chat for your Joomla site and according to this, you can contact your customers easily. In addition, this extension also offers your customers a great experience and make your visitors become clients to boost your sales effectively.
Provided features:
Add free live support chat
Chat with visitors
Provide customer a great experience
Turn visitors into customers
Increase sales
Highlights:
Fantastic support
Smooth
Easy transition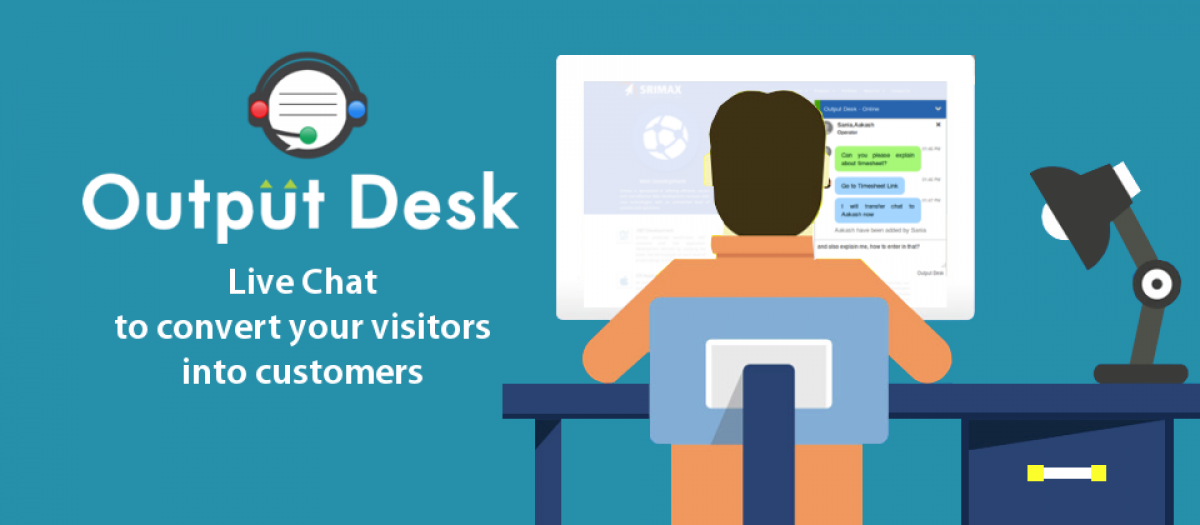 Output Desk Live Chat offers you an amazing live chat that you can use to attract your clients and through this, you can enhance your sales effectively. In addition, this extension also helps you to answer the query of your customers and make them feel satisfied with your service.
Provided features:
Customizable chat window
Chat History
Off-line messages form
Responses to help you during the live chat
Chat Tags to display the predefined answer
Web-chat interface
Upload your profile picture
Highlights:
Simple to use
Excellent Live Chat
Great Support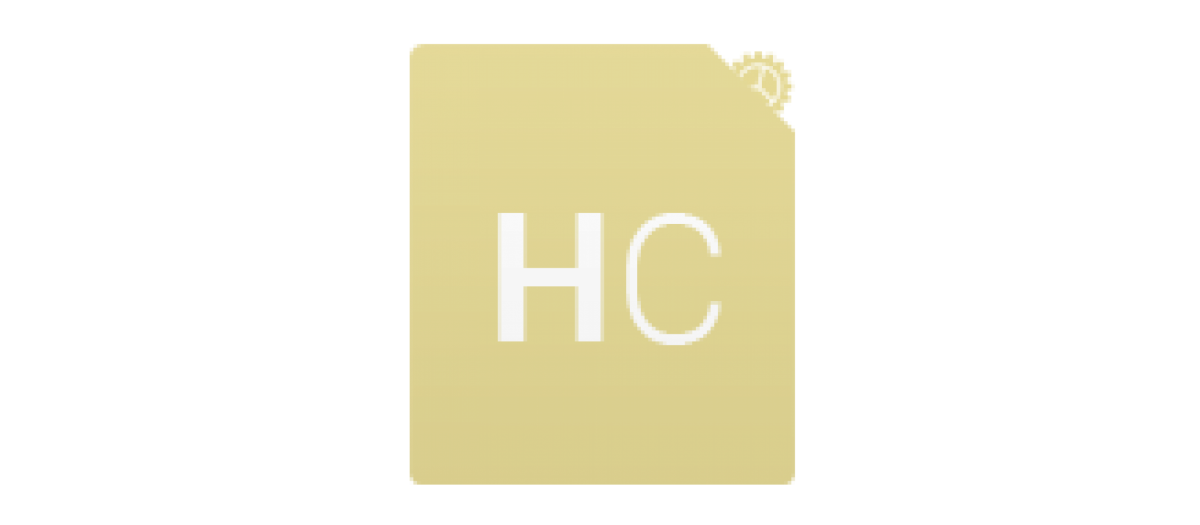 This S5 Habla Chat is a Joomla Live Support Extension that allows you to insert a chat function to your Joomla site and therefore, you can contact with your clients in a direct way. Moreover, this extension also offers you an option to use available pictures and generate your own easily.
Provided features:
Talk directly to customers
Add a simple chat functionality
Powered by olark.com
Use its default images
Highlights:
Amazing Component
Great free plan
Super personalized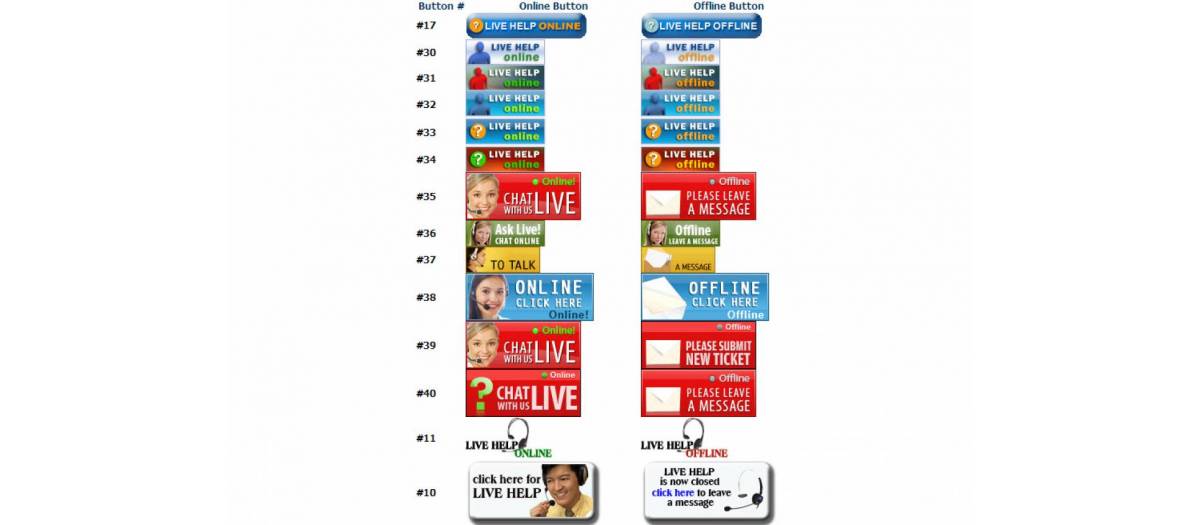 This Joomla Extension allows you to insert a live support button to your site and thanks to this, you can contact your customers easily. Furthermore, this extension also enables you to invite peoeple to chat in an automatical and proactive way so that you can help them to select products and boost your sales.
Provided features:
Live chat button module
Click-to-chat functionality
Interact directly with website visitors
Top Rated Chat System
Invite visitors to chat automatically
Help customers with product selection
Callback Request System
Ticket System
Highlights:
Excellent extension
Awesome
Fully customizable software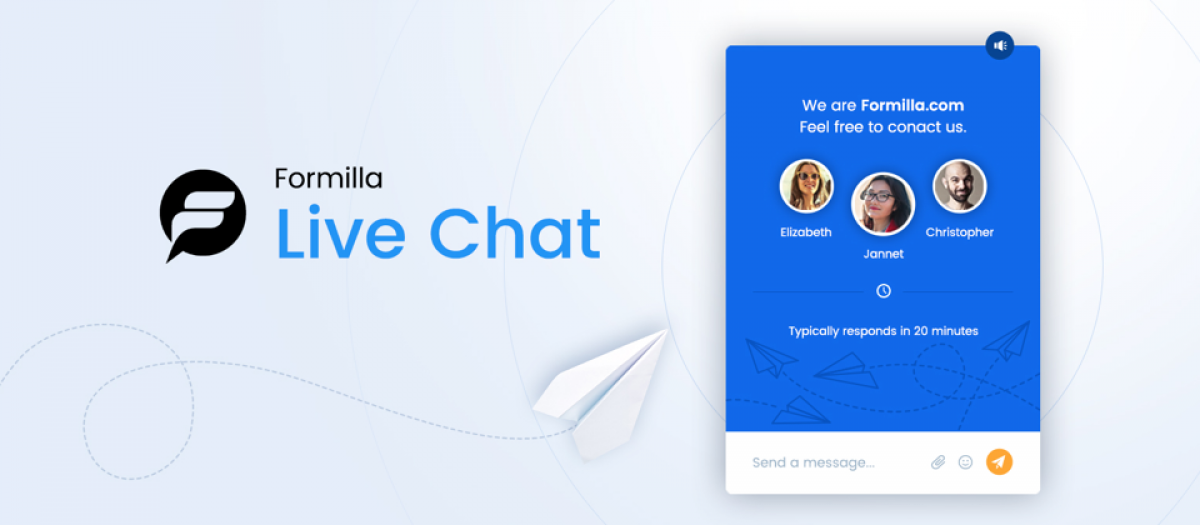 The Formilla.com Live Chat is a Joomla Chat Extension that gives you an ability to insert a live chat system in order to supervise your Joomla site in an easy way. Besides, this Joomla live support extension also enables your customers to chat with you when they have any troubles.
Provided features:
Language Support (International)
Attention Grabbers
Desktop Notifications
Help Desk
Export Email Data
User/Agent is Typing a Message
Chat History
Pro-active Chat
Highlights:
Easy to install
Excellent Formula
Fast response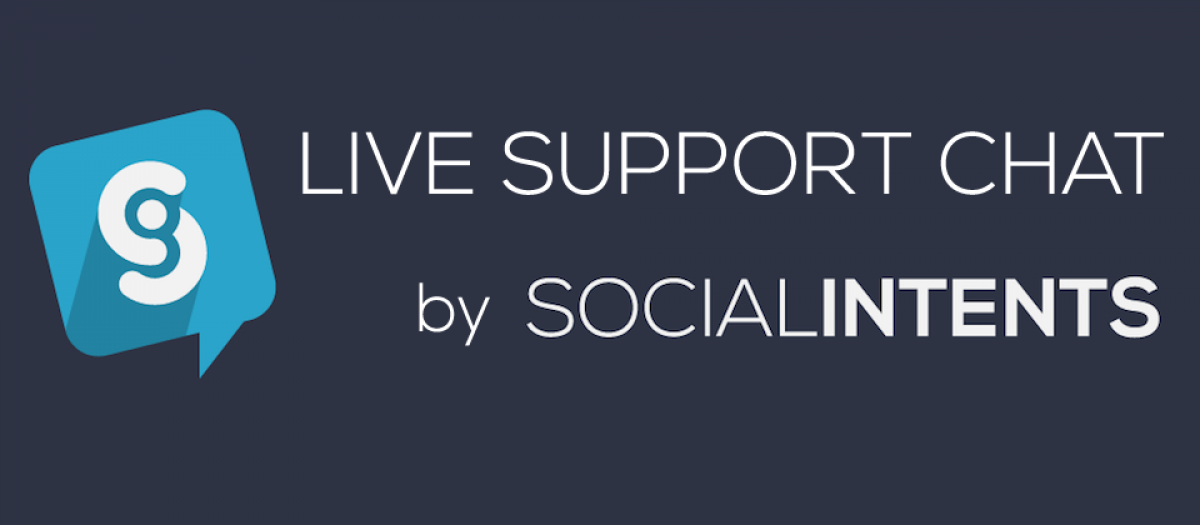 Here is one of the most simple and common Joomla Chat Extension that provides you a live support chat for your site easily. In addition, using this extension also helps you to get new live chat messages in your browser through email. Everything you need is to take a click on a link and get started with your visitors.
Provided features:
Unlimited simultaneous chats
Email notifications
Unlimited agents on Premium Plans
Push notifications
No additional software required
New live chat notifications
Highlights:
Very simple to use
Great value
Easy to set up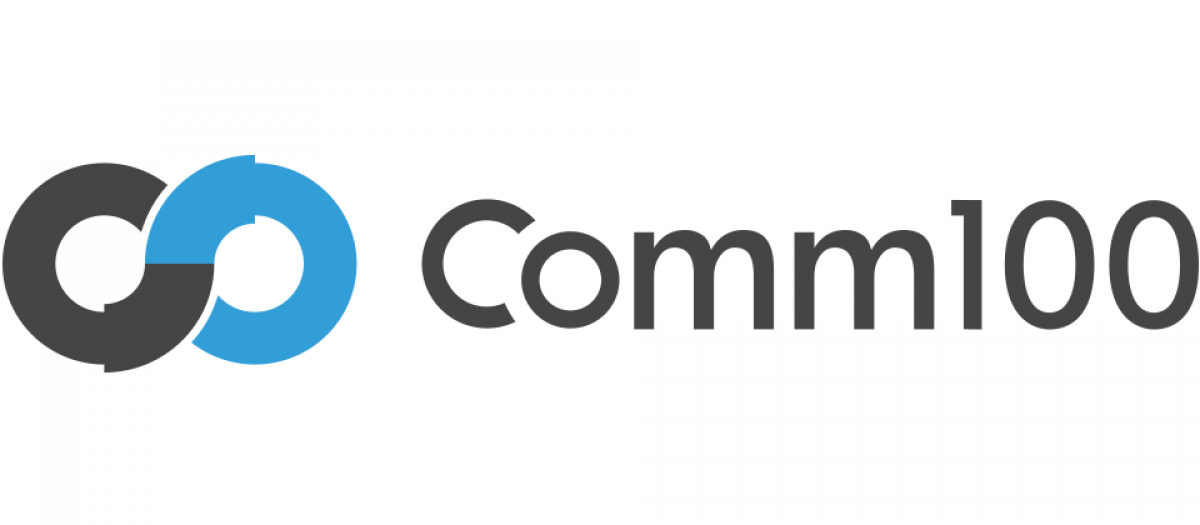 This Joomla live support extension offers you an effective Joomla Live Support for your customers. Thanks to it, you can boost your sales as well as decrease the operating cost and make your customers feel satisfied with your service.
Provided features:
Multiple mobile apps for iPhone, iPad
High Live Chat Stability & Security
Reduce operating costs
Increase customer satisfaction
Promote sales
Highlights:
Greatest live chats
Impressive extension
Good support team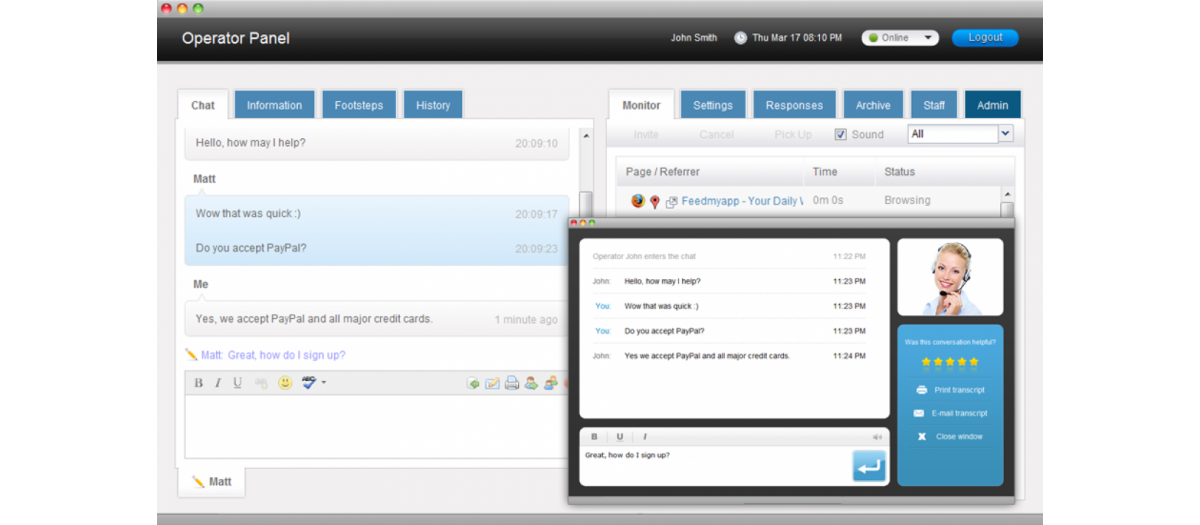 Here is a Joomla Live Support Extension that enables you to boost your revenues as well as the conversion rate. In addition, this Joomla extension also helps you to exchange your visitors to become your clients easily and you also have an option to monitor your site traffic.
Provided features:
Convert visitors into happy customers
Increase sales and conversion rate
Real-time traffic monitoring
Positive effect on sales and conversions
Conclusion
To conclude, it's a great idea for you to select and utilize a Joomla live support extension to communicate and support your visitors. We will be blissful and satisfied if you can smoothly find the best Joomla extension after discovering the blog today. If you think this blog is useful, don't hesitate to share it with your companions or anybody who need a Joomla live support extension to assist them.
Besides, there is a great deal of responsive and eye-catching Joomla 4 Templates here, don't forget to visit our site anytime you really want to get a new template for your site.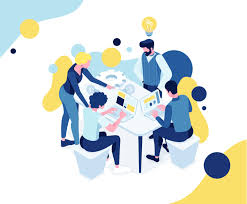 Latest posts by LT Digital Team (Content & Marketing)
(see all)