Actually, there are a lot of methods to drive traffic to your site, but the most effective one is using a Joomla Social Share Extension. Now, don't hesitate to discover the collection of the best Joomla Social Share Extensions below now!
Why should you use Joomla Social Share Extension?
If you want to add social share buttons to your Joomla site, then this article may be useful for you. Thanks to the social share buttons, the content on your site will be shared and spread strongly. Therefore, you can build the backlinks for your site effectively. Today, in this collection, we provide you top best Joomla Social Share extension that can help you to choose the best one for driving traffic to your site. Let's start now!
Top Joomla Social Share Extensions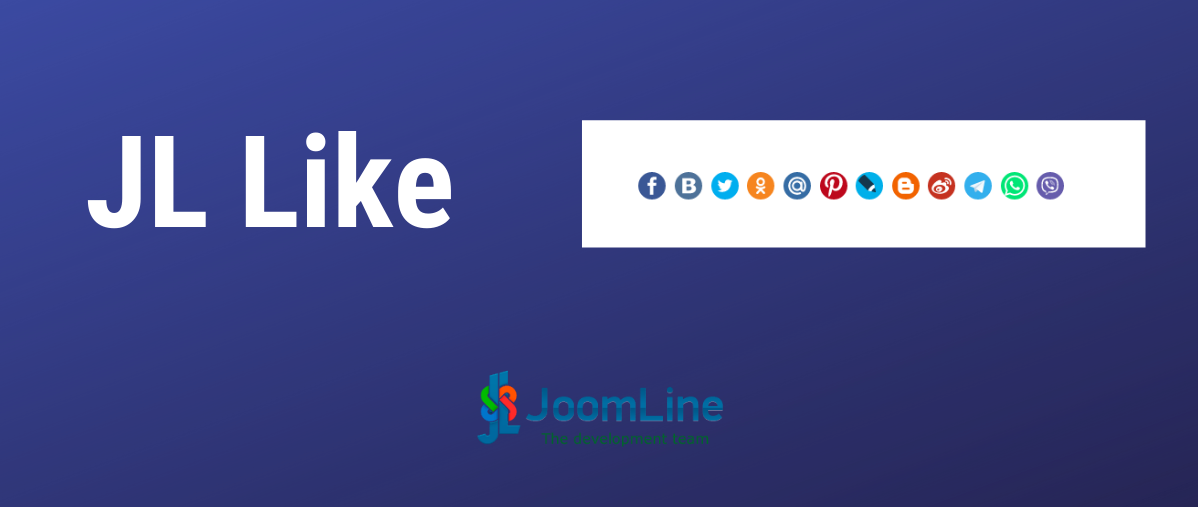 JL Like plugin is the best option for you if you want to showcase the social network buttons on your site. It comes with many features, so you can customize the buttons in your own way easily.
Provided features:
Support for social networks Facebook, Vkontakte, Twitter, Classmates, Yandex, My World, Linkedin, Pinterest.
Counter references page in social networks.
Correct definition of the page address.
No external links on social networks.
Display of social buttons in K2 v2.6 or later, VirtueMart v2/v3
And much more…
Highlights:
Lightweight
Responsive
Easy to use

Social 2s is a great Joomla Social Share Extension that enables you to show the most common social network button. This extension concentrates on speed and has a number of powerful features.
Provided features:
Twitter cards
Article and Category view display
JEvents
OpenGraph
Virtuemart
Whatsapp button
Different styles (dark, colored, icon)
Highlights:
Pretty easy to use
Very functional
Flexible extension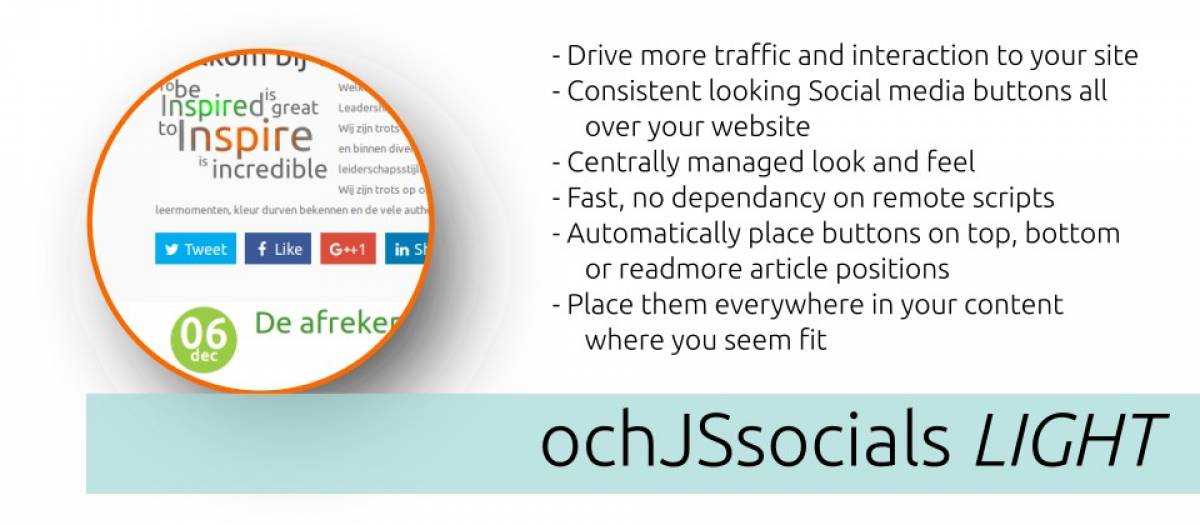 This extension helps you to drive traffic for your blogs. It is completely compatible with community engagement and promotion. Moreover, you are able to put them in the top or bottom in your Joomla articles as well as select to place the button on your category (blog) or featured view.
Provided features:
Change the look-and-feel
Driver for traffic to your blog
Break your website's performance
Choose to have the buttons automagically
Highlights:
Easy-peasy
Clear information
Fast and clean plugin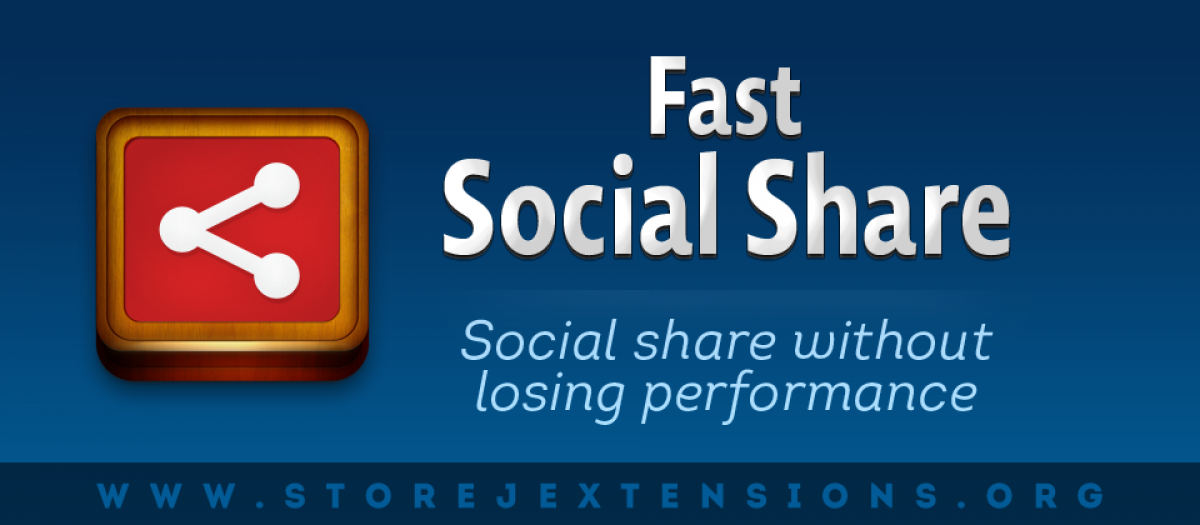 Fast Social Share is a Joomla Social Share which allows you to embed the social share buttons to your sites and it does not affect the performance of your site. Moreover, it also enables you to control Open Graph tags which use articles text.
Provided features:
Preserve the likes and shares count
Manage and add automatically Open Graph tags
Different working mode
Show social icons also inside a Joomla module
Buttons configuration
Auto-embed buttons
And more
Highlights:
Very Functional
Simple and intuitive
Superb support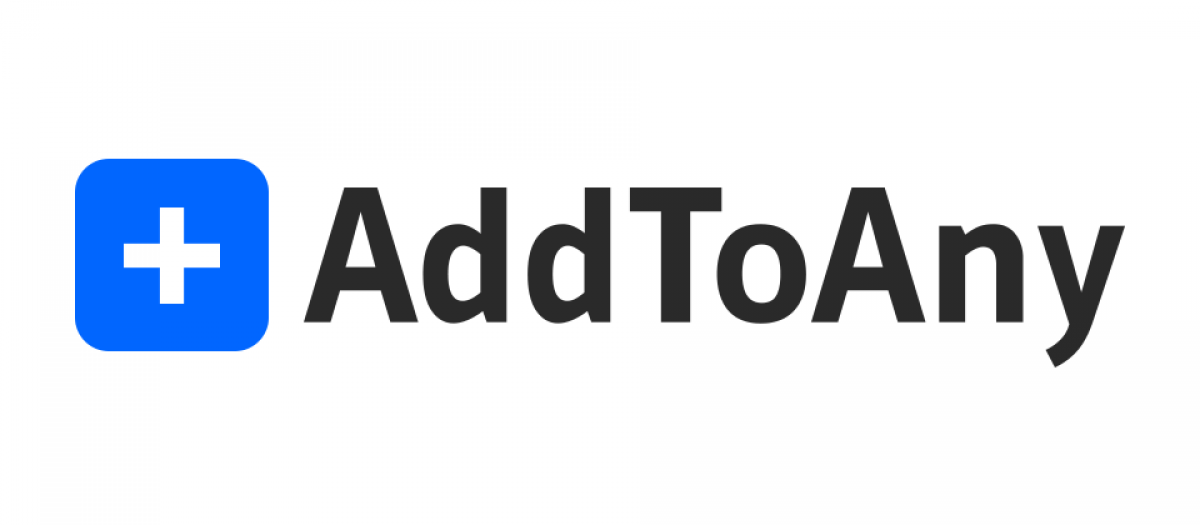 This Joomla Extension gives you a possibility of saving, sharing as well as sending emails of your pages or posts which uses any service, for example, Twitter, Google, Whatsapp, Facebook as well as more than 100 sharing and social media sites.
Provided features:
Vector sharing buttons
3rd party buttons
Sharing Kit for individual share links
Analytics Integration
Display share counts on posts and pages
Custom share event tracking
And more
Highlights:
Excellent Social Share buttons
Simple and super easy
Functionality is great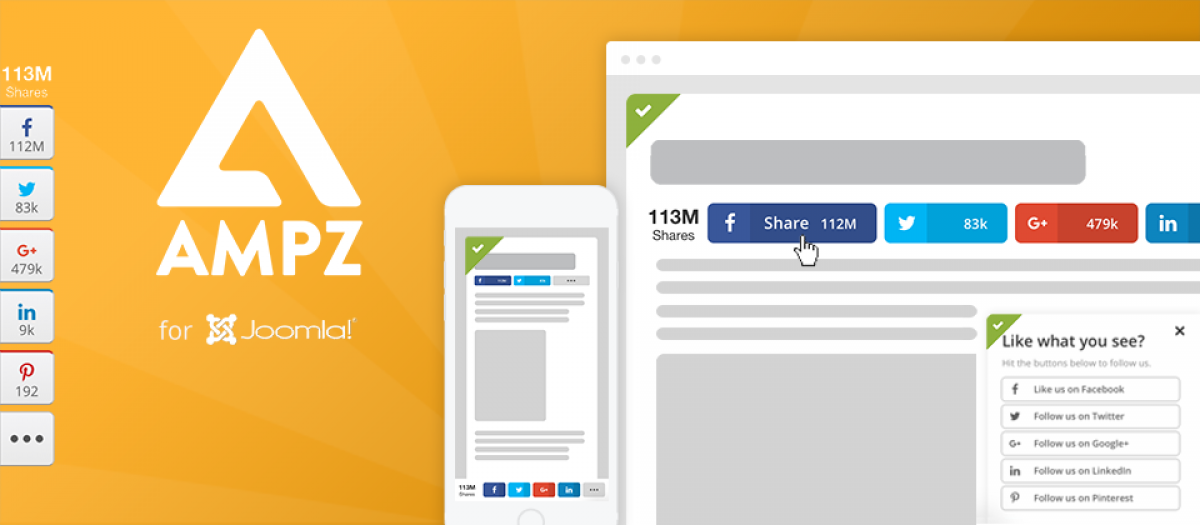 AMPZ Social Sharing helps you to boost your sales as well as increase the traffic of your site. In addition, this extension also allows you to show the Social Sharing buttons at any places on your website and multiple static positions such as Inline, Sidebar or Fly-in)
Provided features:
Multilingual button labels
Sharing Statistics
Positioning is King
Placement & Trigger
Right-to-left support
Sidebar & Inline
And more
Highlights:
Fast and amazing support
Easy to configure
Clear layout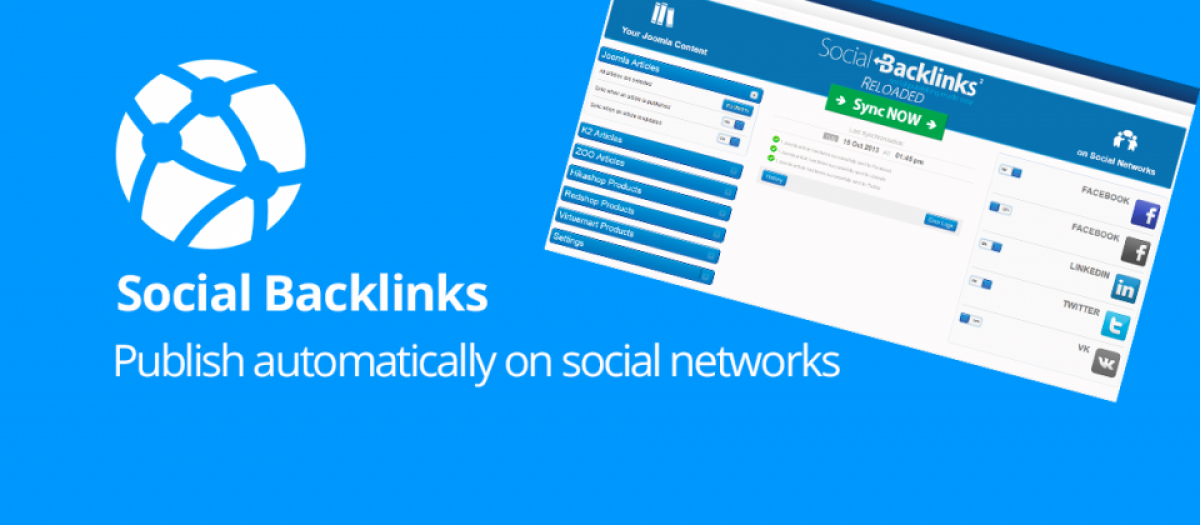 This extension helps you to post selected content of K2, Joomla, ZOO, RedShop as well as Virtuemart to serveral social networks such as Facebook, Twitter, LinkedIn, and Vkontakte.
Provided features:
Vkontakte profile
Post on the page as admin or as user
Control the content: history, error log
A synchronization
Manage additional account or page
Twitter account
Highlights:
Straightforward installation and setup
Easy to use
Excellent support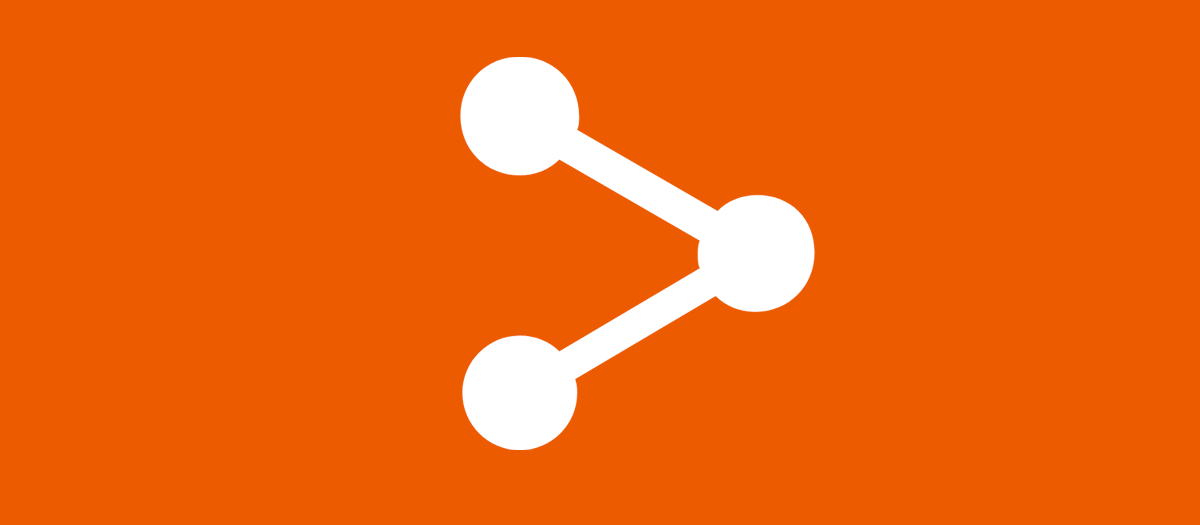 Here is a Social Bookmarking extension for Joomla sites which consisting of a lot of special features. Thanks to this extension, you are able to sort the icon, exclude Joomla article, category and article layouts. Moreover, you can also definr this extension in every module positions.
Provided features:
Exclude individual articles
Supports https websites
Enable/Disable the bookmarks
Four different styles to use
Sorting of social bookmark Icons
Highlights:
Good functionality
Great working extension
A simple module to control
Conclusion
To sum up, it is undeniable that using a Joomla Social Share Extension is a good way to increase site traffic. We will be happy if you can conveniently find the best extension after exploring the blog today. Please share it with your friends or anyone who need Joomla Social Share Extension to help them achieve their goals smoothly.
Moreover, there are a lot of professional and stunning Joomla 4 Templates here, don't forget to have a look whenever you need a new theme for your site. Thanks for your visit.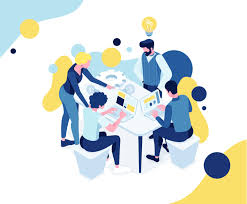 Latest posts by LT Digital Team (Content & Marketing)
(see all)