1. Accessing K2 Items
Step 1. Login to administrative back-end for your website
The first thing you need to do is to go to: www.yoursite.com/administrator, then type your username and password to log in.
Step 2. Select K2 Items
If your Administration page is showing a "Quick Icons" listing as in figure 1 below, do not use this. Instead, you click on the "K2 Quick Icons" drop down menu (figure 2). Then click on the "Items" button in the "K2 Quick Icons" listing (displayed below in green).

Step 3: Change/Create a New K2 Item
To create New K2 Item, you click on the "New" button, marked by an orange and white "plus" sign. (displayed below in red).
To Edit Existing K2 Item, you select the item you would like to edit from the item listing (displayed below in yellow).


Don't forget to Save whenever you make changes in K2, to leave the Edit Items page, click on the "Cancel" button, marked by a red and white "x" (displayed below in red). You can expedite the process by clicking the "Save & Close" or "Save & New" buttons depending on if you want to save and return to the menu or save and create a new item.

2. Titles and Descriptions
You can modify the title and/or description via the title text field  and the description text field like the image below: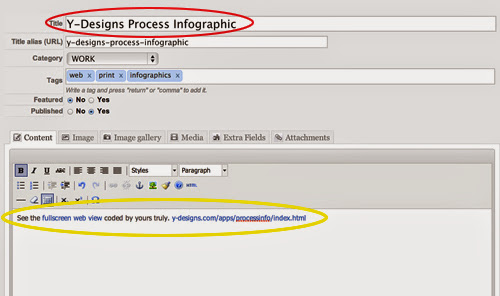 3. Uploading Images
You can upload an image via the image tab located next to the content/description tab (displayed below in red). Just select "Choose File" and select the file you want to upload on your computer.
If you would like to delete your image, check the box located at the bottom, and click the orange save button.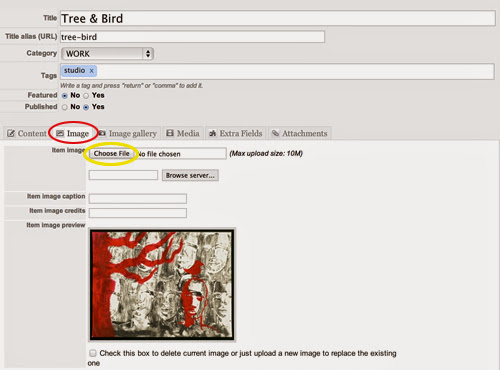 4. Editing Your Author Publishing Status
Under the "author publishing status" drop menu, located on the right side of the page, you can edit many publishing features.
You can also edit many publishing dates (displayed below in yellow). These include "Creation Date", "Start publishing" date, and "Finish Publishing" date.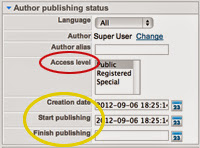 5. Search Engine Optimization (SEO)
You can edit many features to help with your website's SEO including descriptions and keywords in order to improve your search engine optimization.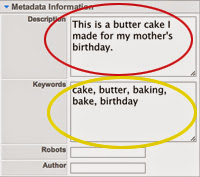 Thanks for your reading, and if you have any questions with this blog, don't hesitate to let us know by leaving a comment.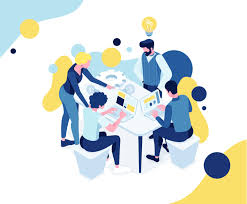 Latest posts by LT Digital Team (Content & Marketing)
(see all)