It's not strange to hear about Oberlo which is one of the most famous dropshipping tools on the market. However, besides Oberlo, there are still numerous useful dropshipping platforms coming with new features. So, today, let's take your time to discover the list of Oberlo Alternatives For WooCommerce!
What is Oberlo?
As you know, a dropshipping business model means that you do not physically hold any inventory or commit to any upfront stock purchases; instead, you just need to make a sale and fulfill the order as you would with any other product. Oberlo is a dropshipping app and one of the main players in the world of online retail.
Dropshipping with Oberlo which was launched in 2015 is an easy way to start selling products without the need to hold inventory or deal with shipping. This is because Oberlo acts as an intermediary, where sellers simply make a sale and then order the product from a supplier. After that, the supplier sends the product directly to the customer, thus removing the need for sellers to maintain a warehouse or other storage solutions.
Oberlo also offers an easy way for sellers to source from thousands of products, allowing them to easily find inventory to sell online. Furthermore, Oberlo also simplifies the ordering process and allows sellers to view purchasing and shipping info while managing their store in one place. The success of Oberlo as a dropshipping platform is largely due to its low cost and user-friendly interface. The platform offers a simple way for sellers to get started in dropshipping, and its pricing structure is extremely competitive within the market.
Why do you consider choosing Oberlo Alternatives for WooCommerce?
It is compatible with just Shopify & AliExpress. So, if you are running an online business on both Shopify and WooCommerce, Oberlo is not a suitable candidate.
There are only 2 pricing plans for sellers to select. That means you need to pay more if you want to use more, so it is expensive for some businesses.
The Boss Plan provides up to 30,000 products. That is too high for small or medium eCommerce stores and too low for large eCommerce businesses.
The product research tools are limited. That's why you need to find Oberlo Alternatives For WooCommerce to get more features.
Collection of Oberlo Alternatives For WooCommerce
Dropship.me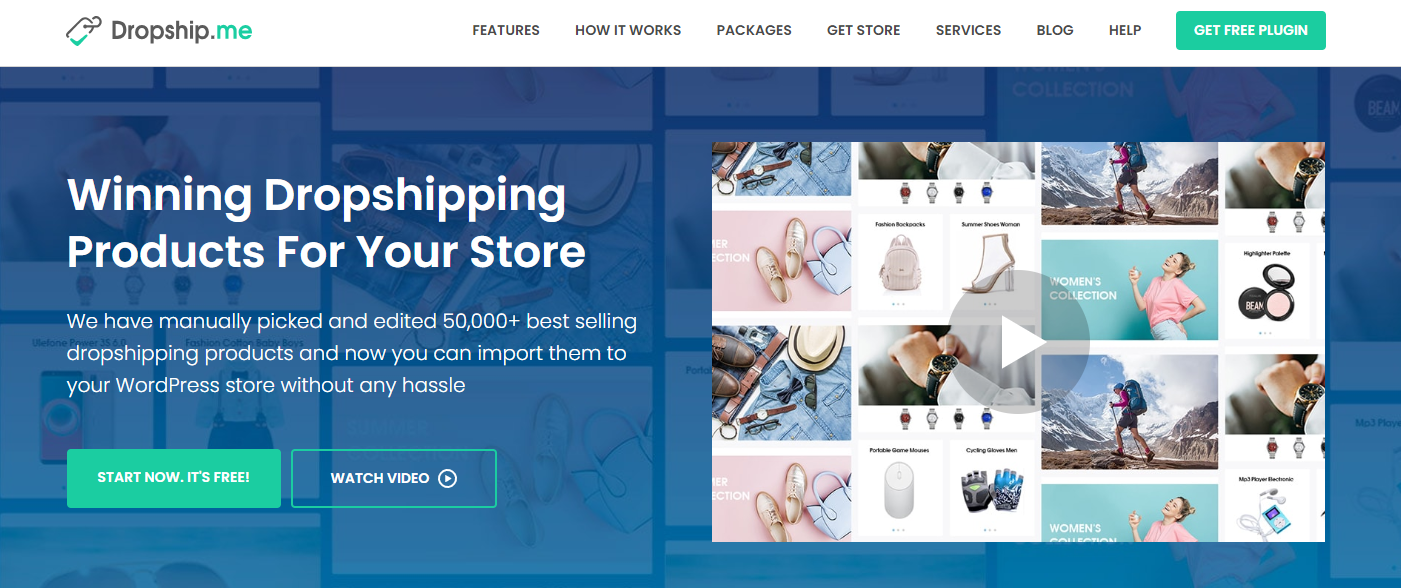 First, Dropship.me is one of the most helpful Oberlo Alternatives For WooCommerce you should have a look. Dropship.me is a dropshipping platform that allows you to connect your WooCommerce store with a wide range of suppliers and products. This platform offers a wide selection of products from trusted suppliers and makes it easy to add products to your store with just a few clicks. In addition, it comes with numerous features to help you manage your store, such as automated order fulfillment, automated product updates, and product reviews in an effective way.
Principal features:
SEO-enhanced titles, descriptions, and image galleries
Suppliers must pass 23 stringent criteria to be included in the DropshipMe database
Add hundreds of products in the blink of an eye
Pull in positive customer reviews directly from AliExpress
One-time payment and lifetime support services
Pros & Cons of Dropship.me
| | |
| --- | --- |
| Pros | Cons |
| It gives the free version with 50 product imports so that new sellers can try it before deciding to purchase the pro versions. | Not a standalone plugin which means you need to get the AliDropship plugin to use all the features of Dropship.me. |
| The pricing plan is diverse, which means small, medium, or large businesses can select the most suitable option. | |
| It comes with 50,000+ handpicked hottest products and the number of products will be grown day by day. | |
| The platform provides many SEO-friendly features. | |
Dropified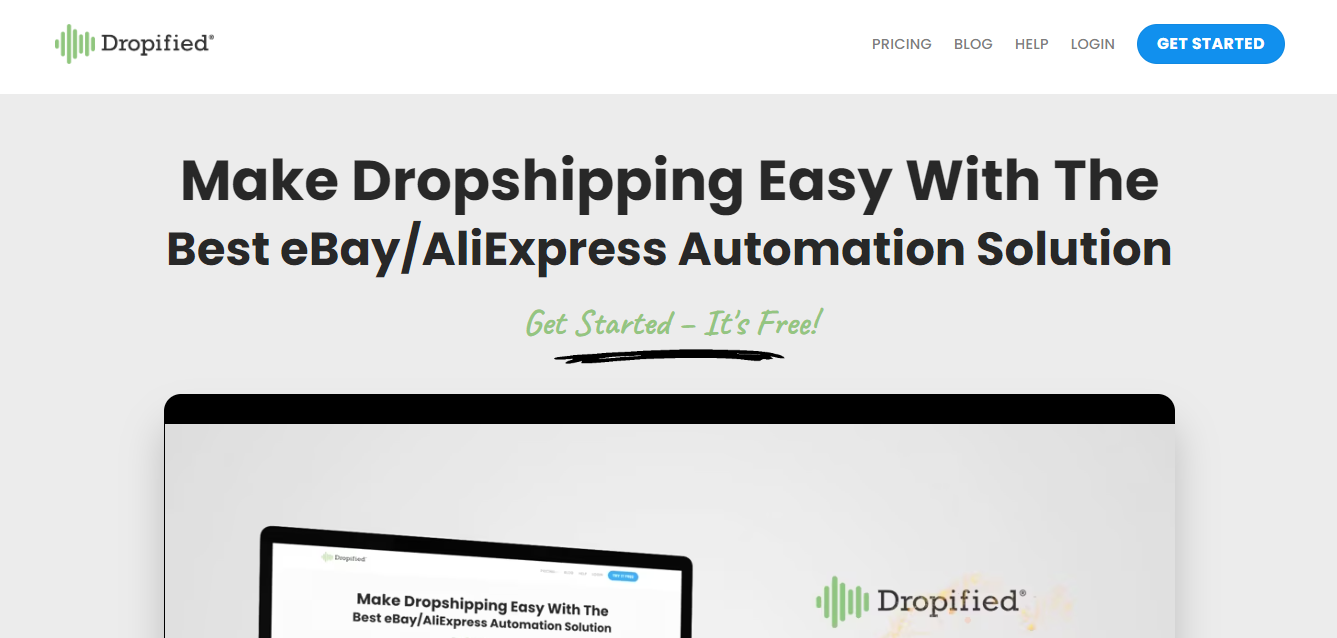 The second Oberlo Alternative For WooCommerce we would like to bring you is Dropified which allows WooCommerce users to search, fulfill, and track orders from the comfort of their own online store. By using it, users can rapidly search product inventories from AliExpress, Costco, Walmart, and other major global suppliers. It's easy for you to connect and import products to your store and set up automated fulfillment. Plus, the platform also offers automated payment and shipping options, making it easy to reconcile orders and generate profit quickly. Furthermore, thanks to it, shop owners no longer need to manually search for available products, monitor orders, or struggle to reconcile their payments.
Principal features:
Easily find and add profitable products from Alibaba, AliExpress, eBay, and more
Import product reviews from AliExpress to boost credibility and encourage conversions
Automatically place orders
The advanced dashboard allows you to track profit effectively
Pros & Cons of Dropified:
| | |
| --- | --- |
| Pros | Cons |
| Comes with Google Product Feeds which supports customers to visit your product listings in a fast way. | There are no payment discounts for users if you don't pay annually. |
| Multiple stores that are modified on a single Dropified account. | Unfriendly user interface. |
| Free 14-day trial and 30-day money-back guarantee. | |
WooDropship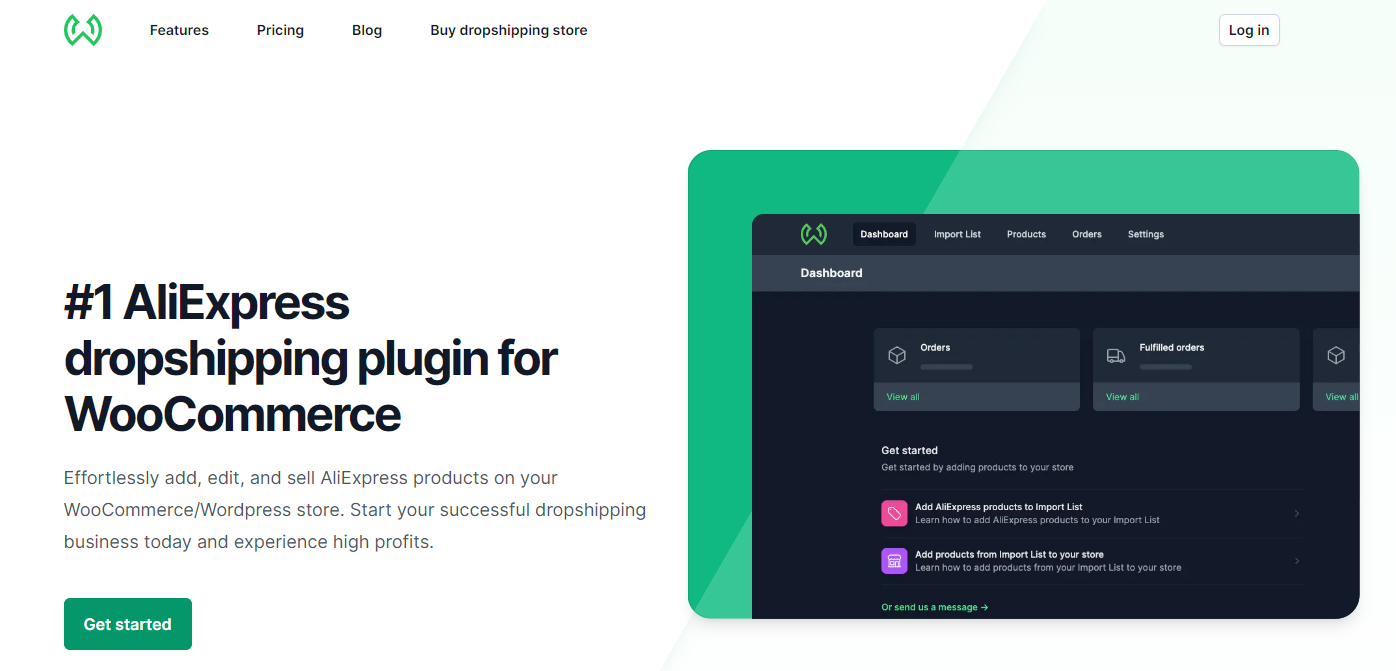 WooDropship is another Oberlo Alternative For WooCommerce we would like to suggest for you to try. It supports store owners to find and import AliExpress products directly to their WooCommerce stores. The app uses Dropshipping automation technology to streamline the whole ordering process. By automating the process, drop shippers no longer have to manually enter product information and fulfillment details into their stores. Instead, customers simply add their orders to AliExpress, and the app automatically sends the order fulfillment details to the suppliers. Plus, store owners can add product reviews, track inventory, manage refunds, and enable advanced product filters to help them refine their product sources.
Principal features:
Unlimited product imports from AliExpress + unlimited orders
Provide WooDropship apps and Chrome extension
Variant mapping enables you to effortlessly integrate variants from multiple products into a single offering
Pros & Cons of WooDropship:
| | |
| --- | --- |
| Pros | Cons |
| Intuitive dashboard and easy to use. | The documentation or tutorials are limited which won't help beginners too much. |
| Multiple dropshipping features. | There are no add-ons to support more user's purposes. |
| Various support payment methods. | |
Spocket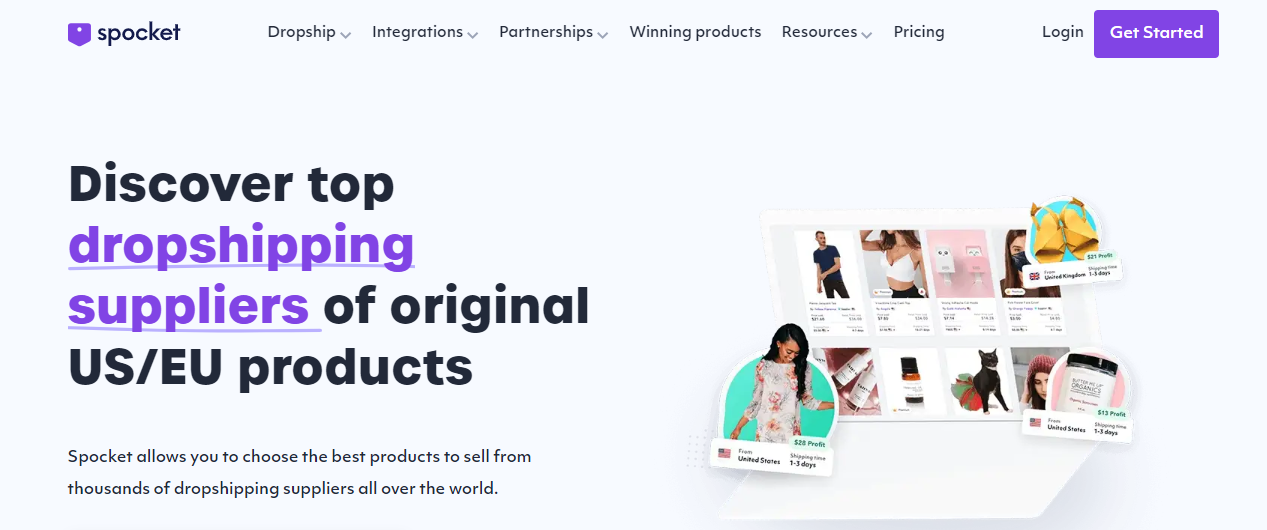 The next Oberlo Alternatives For WooCommerce you should check out is Spocket. Spocket brings you a number of features that make it attractive to merchants. First, it allows you to source products from 100+ Dropshipping suppliers located in the US and EU. Plus, it also allows merchants to get discounted prices on most of the items, and take advantage of the bulk discount system that many of the suppliers use. Moreover, the platform also has automated ordering processes, so you can have orders delivered directly to your customers as soon as they are placed.
Principal features:
Ability to order samples from prospective suppliers
Showcase the branding identity via the branded invoicing
Quick dropshipping thanks to more than 80% of dropshipping suppliers
Offer deals/discounts on products with discounts up to 40%
Pros & Cons of Spocket:
| | |
| --- | --- |
| Pros | Cons |
| It provides carefully selected and high-quality products. | There is no free plan. |
| Delivery times are fast. | The packaging can't be modified. |
| Easy-to-use and user-friendly interface. | Expensive subscription and high shipping costs. |
| Compatible with many e-commerce platforms, including Shopify, WooCommerce, and much more. | |
Beeketing

Eventually, why don't you explore Beeketing? This is one of the most useful Oberlo alternatives for WooCommerce supporting store owners to maximize their sales, automate their marketing activities, and analyze customer behavior. Beeketing's suite of features allows store owners to manage their customers and orders, set up product options run promotions with campaigns, and access powerful analytics for data-driven decisions about their stores. Further, the platform also comes with the ability to manage multiple stores from one central point and abilities for unlimited multi-channel integrations such as Amazon, eBay, and Facebook. It also helps with email marketing and social media integration.
Principal features:
Create product bundles and discounts that appeal to customers with our automated solution
Generate loyalty, gift, and free shipping code programs
Sale countdown timers
Sale pop notification for those who finished an order
Adjustable product templates
Pros & Cons of Beeketing:
| | |
| --- | --- |
| Pros | Cons |
| Provide many apps that are helpful for online businesses. | The monthly cost is a bit expensive. |
| Customer behavior tracking. | Cluttered and non-user-friendly interface. |
| Come with a sales pop feature to increase conversion rates and sales. | |
Closing thoughts
To sum up, Oberlo is an essential tool for many WooCommerce online store owners. However, it is not the only option when seeking to source products and manage inventory. All of the top Oberlo alternatives for WooCommerce discussed in this article have a range of features and offer competitive pricing plans. Before making a decision it is important to consider the specific needs of your online store and which of the Oberlo alternatives best suit those needs. Once you've identified the top choices, you can make an educated decision to ensure your online store operates smoothly.
What's more? If you are using the WordPress platform to run your business, don't forget to visit our mobile-friendly and SEO-optimized free WordPress themes and get the best one.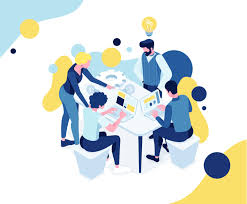 Latest posts by LT Digital Team (Content & Marketing)
(see all)