Are you looking for the best Slider Plugin for Elementor? The combat between Prime Slider vs PowerPack below will provide you with insight and help you easily make the right decision later.
Why is Elementor Slider Plugin useful for your site?
In fact, using sliders is considered the most effective way to add slideshows to your webpage. Initially, Slider plugins allow you to add loads of beautiful photos to create an interactive slideshow and then the movement of the slideshow can help you catch the customers' attention at the first sight. In addition, these tools also help you to design a well-organized page with a huge number of photos instead of using normal words. Another remarkable benefit is that presenting eye-catching pictures on your sliders will make your visitors easily get more information about your business.
However, choosing the right slider plugin that supports Elementor Page Builder is not an easy task for most people because of the numerous slider tools existence on the internet currently. For these reasons, in today's blog, we collected 2 dominant slider plugins based on the number of ratings- they include Prime Slider and Powerpack.
Both Prime Slider vs Powerpack is packed with a bunch of powerful features, but there are some unique points. The Prime Slider vs PowerPack comparison below will help you easily realize the differences between the 2 plugins. Let's dive into the blog!
Prime Slider Vs PowerPack: Overview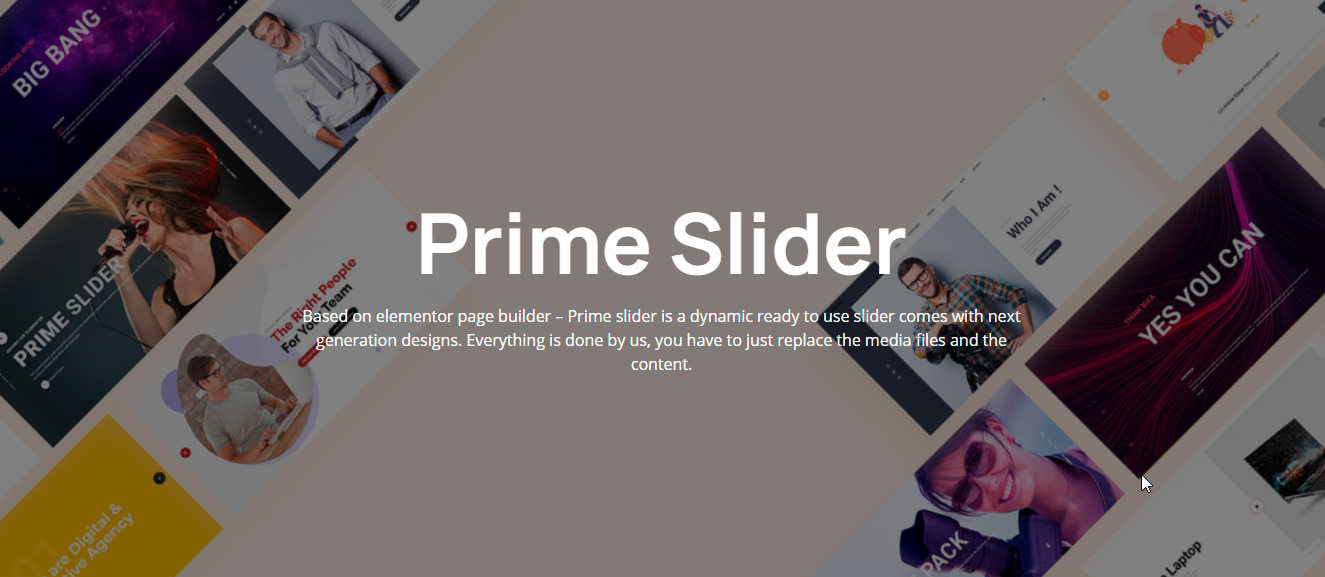 Prime Slider is one of the most efficient addons developed by Bdthemes. This is specially designed based on Elementor Page Builder to help you easily generate custom variations of sliders with its drag and drop interface. This plugin is packed with a wide range of features to finish your work within minutes.
In addition, it is fully responsive which means your website looks great when displaying on any device. Another remarkable thing is that Prime Slider doesn't require any coding experience, since the plugin comes with a user-friendly interface. Especially, this tool offers a Woocommerce Slide that allows you to showcase your high-quality products along with their detailed pricing.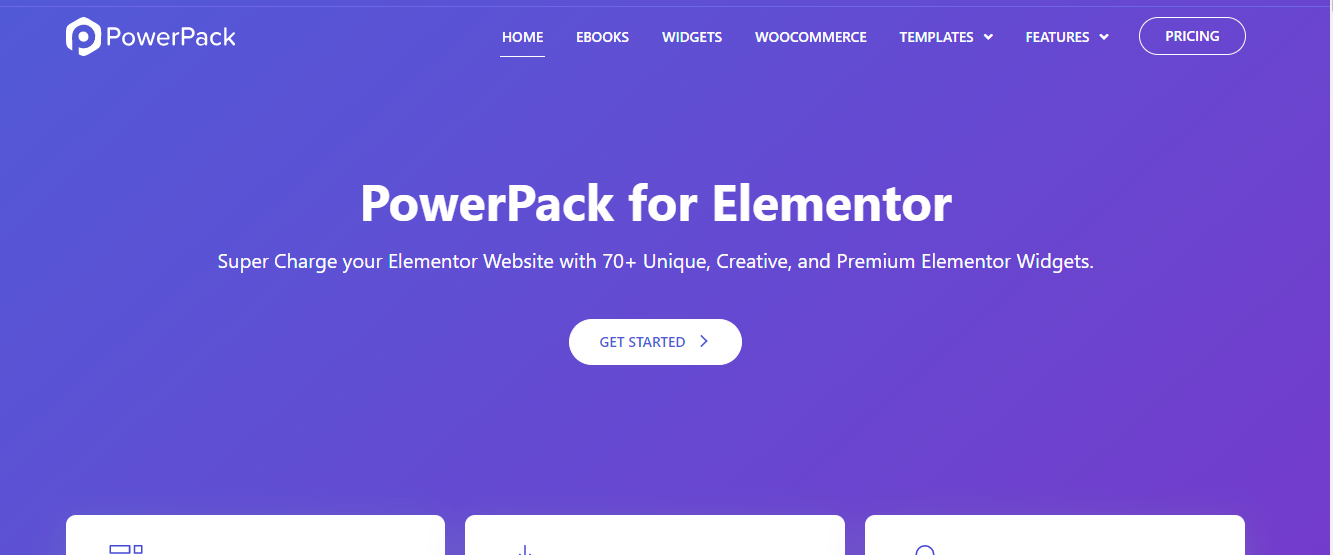 Powerpack is another rival of the Prime Slider. This plugin is also a perfect slider plugin that you can use on Elementor Page Builder. It comes with a wide range of 60+ creative Elementor widgets and 150+ ready-to-use section blocks. By using this plugin, you can easily create a lot of eye-catching sliders with lively effects.
Besides, this plugin is mobile responsive and offers many useful customizable options compared to other slide plugins. What's more, it allows you to use Woocommerce Elementor widgets to showcase your attractive products in a professional way.
Main features
Prime Slider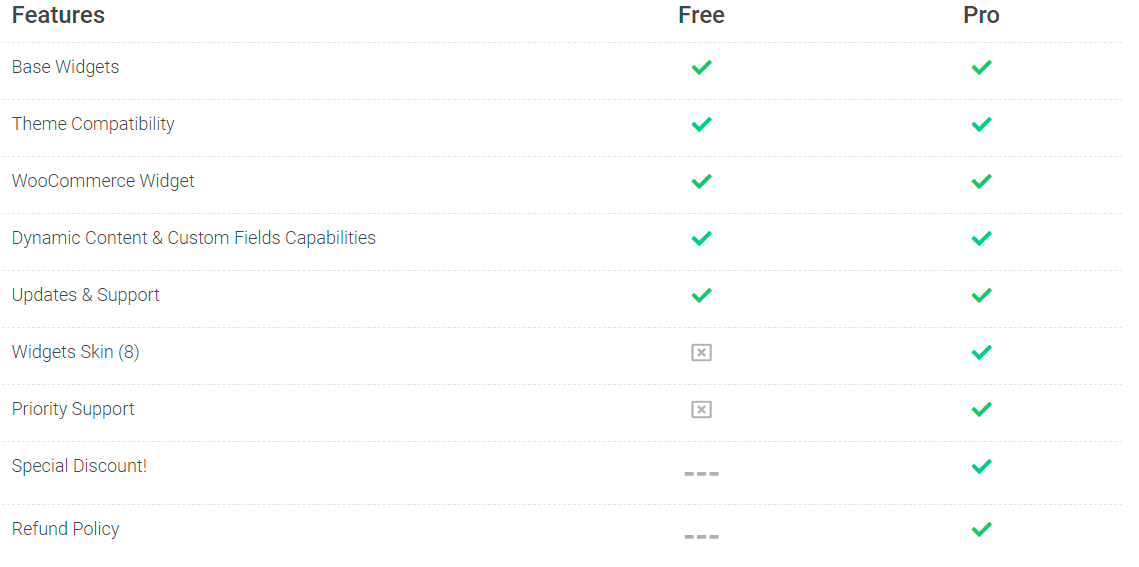 Prime Slider offers you a collection of useful features including:
20+ Base Widgets ( Meteor, Crelly, Slide, Isolate, Locate, Slice, and much more)
Theme compatible
Offer Woocommerce Widget
Offer 8 Widgets Skin (Pro)
Dynamic content & custom fields facilities
Priority support
PowerPack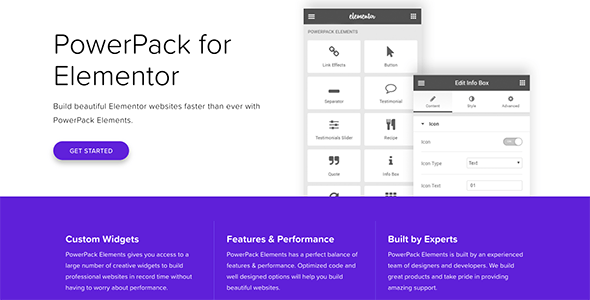 PowerPack is packed with the following powerful features:
More than 70+ Elementor widgets
Allows you to display dynamic content
White label branding
Extension styling options
Professional support
Offer Woocommerce widget
100+ sections and pre-templates
Key different features
In general, both Prime Slider and PowerPack provide you fully creative features and helpful functionality that help you quickly design a lot of modern and impressive sliders on your site. There are some unique features that make a difference. We'll analyze in-depth a few different features so that you can realize which one is more dominant.
Sections and pre-templates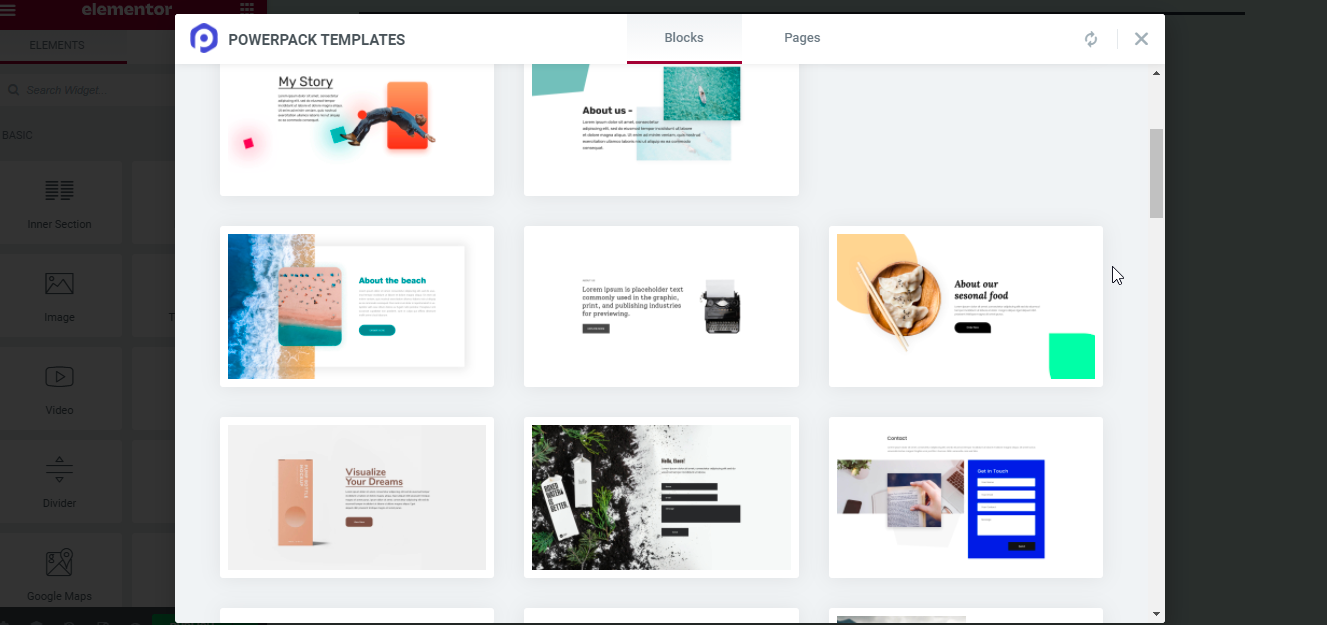 Creating a professional website may be a huge challenge for most people. Fortunately, PowerPack comes with a collection of 150+ beautiful pre-built section templates that help you reduce time-consuming and complicated processes. In addition, you don't have any coding skills and you only need to insert your favorite templates to build your desired websites faster than ever. On the other hand, Prime Slider doesn't offer such a feature.
The feature allows you to design a Woocommerce website as well as showcase your gorgeous products in just a few clicks. Prime Slider and PowerPack both provide you these functions. PowerPack offers a lot of Woo widgets including Woo Products, Woo categories, Add to cart Button, Woo cart, Woo checkout, and much more. However, in order to use these widgets, you have to upgrade to the pro version.
In contrast, you can try to use Woo Base for the free version of Prime Slider. Moreover, when purchasing the premium version of the Prime Slider, you will have a chance to use other Woo widgets such as Woolamp Base, Wooexpand Base, and Woostand Base.
The number of Elementor widgets
As we mentioned above, PowerPack provides up to 70+ Elementor Widgets, whereas there are about 20+ Elementor widgets that are available for Prime Slider. Here are some unique widgets when you own PowerPack Plugin.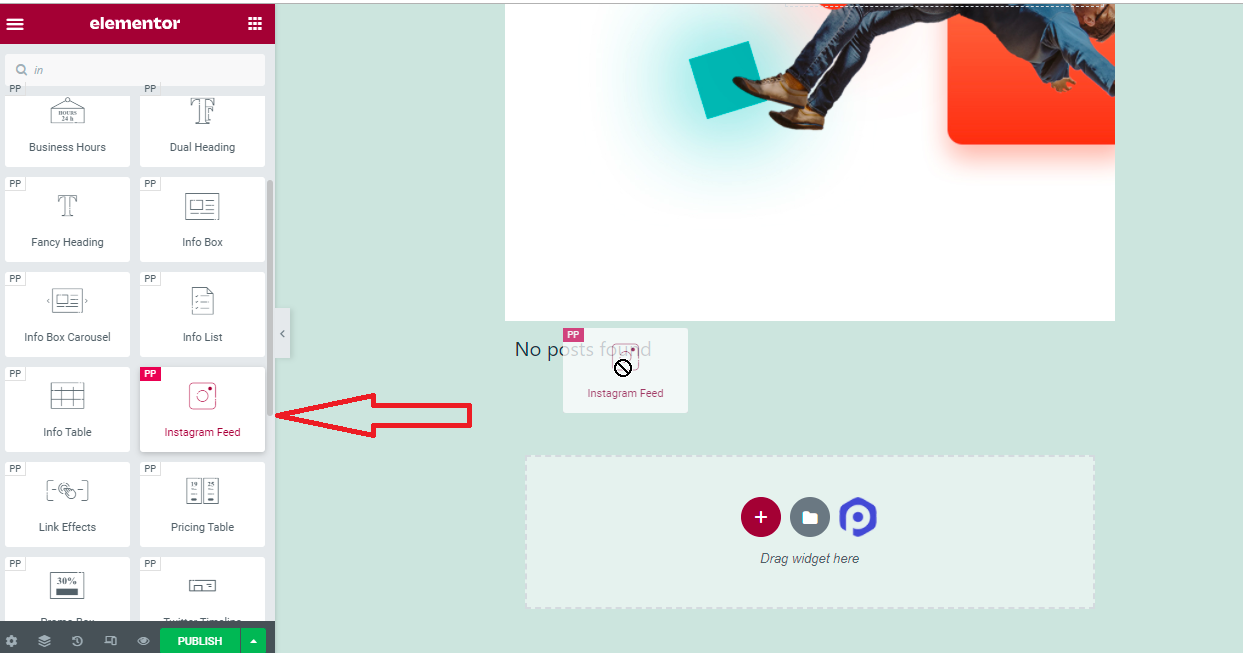 The Instagram Feed widget of PowerPack allows you to showcase the Instagram Feed directly on your website.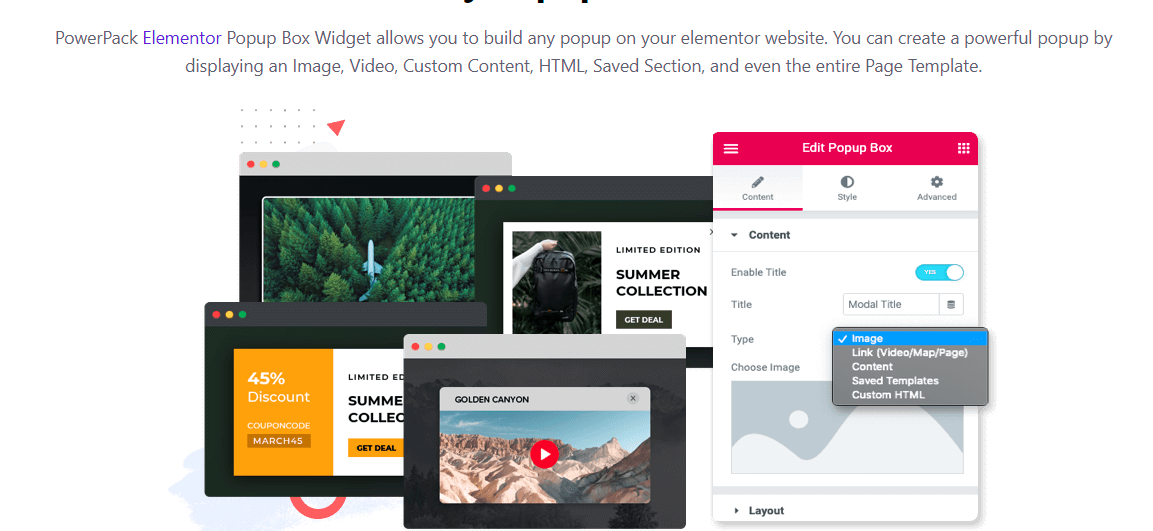 By using the Popup widget, you can display a collection of beautiful images in a professional way.
User Interface
Prime Slider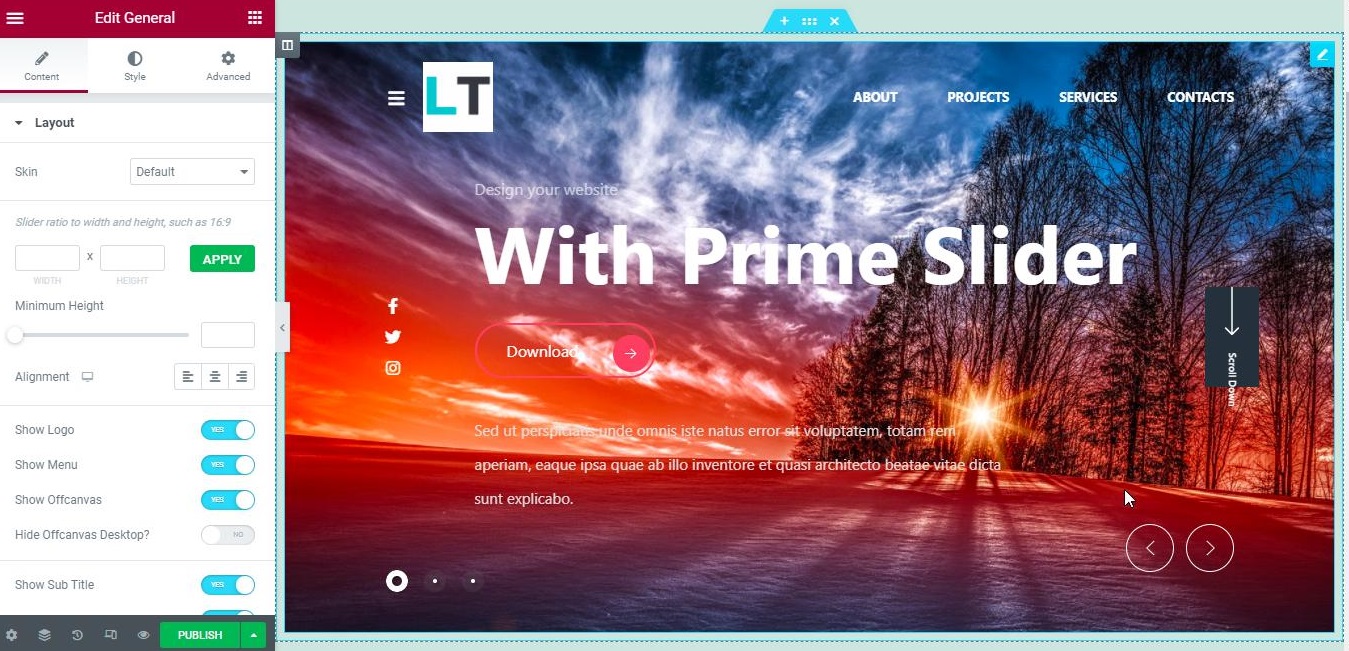 With a user-friendly and simple interface, the Prime slider allows you to easily create a wide range of beautiful sliders without writing any single line of coding such as General slider, Blog slider, Custom Slider, Woocommerce slider, and much more. In addition, you only need to drag and drop elements to the positions that you want on your site. Especially, it also provides you with a list of useful options that are available on the dashboard, so it is not hard for you to design an attractive website with a few clicks.
PowerPack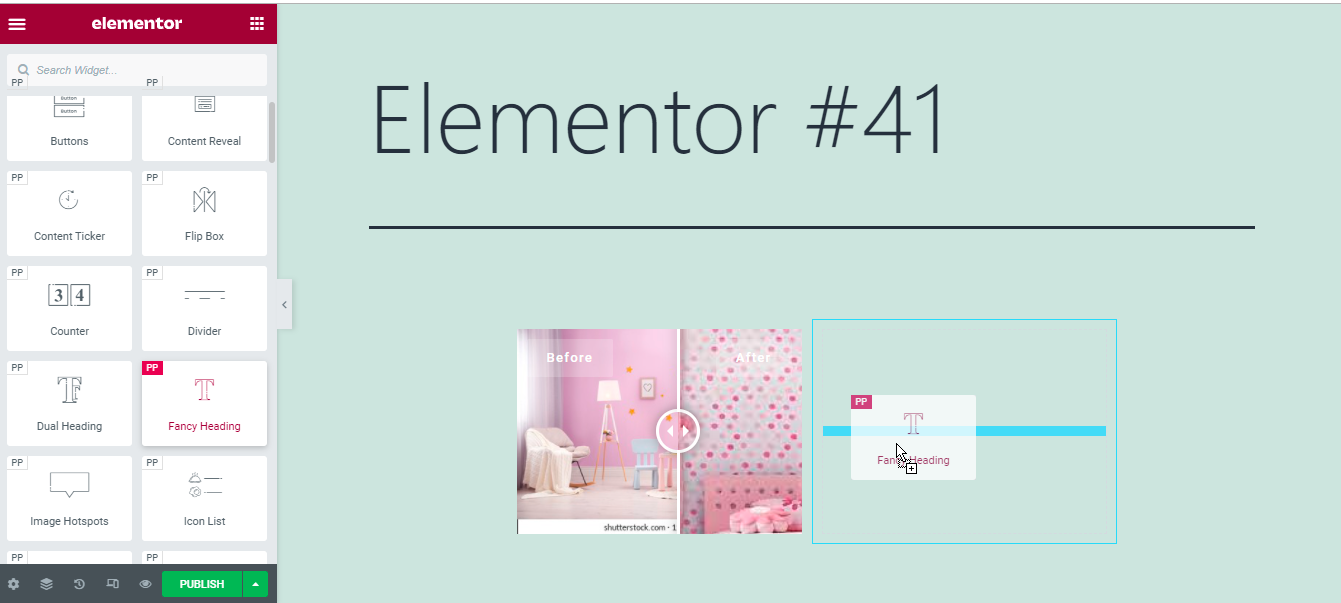 PowerPack also has the same easy-to-use interface as the Prime Slider Plugin. A list of creative widgets is displayed in the menu, so you only need to choose and then drag and drag them to the new area on your pages with ease. Besides, you are able to change the background color, size, width, and much more by using many valuable options. This plugin also doesn't require you have any coding information for use.
Pricing Plan
Prime Slider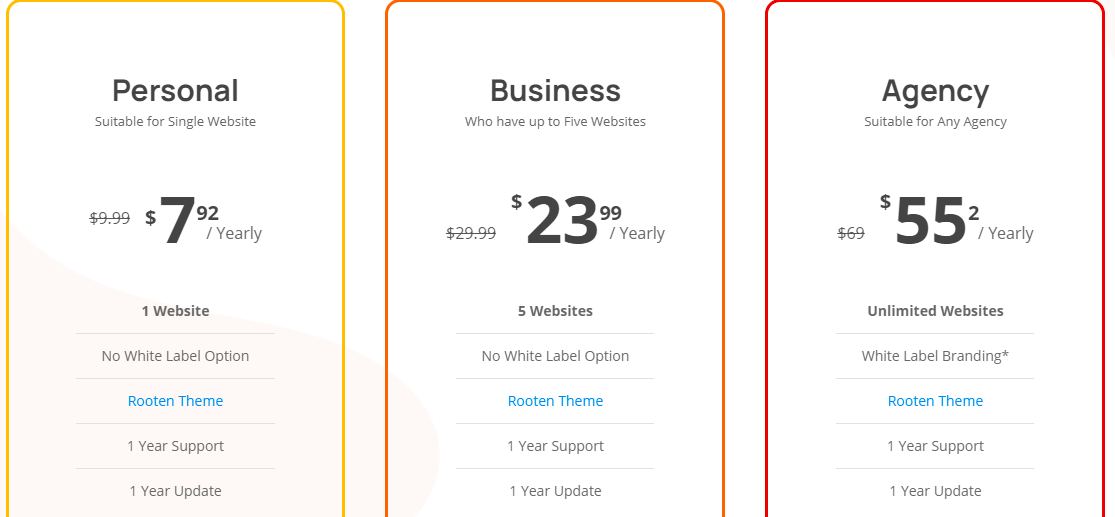 The pricing plans of the Prime slider seem to be cheaper than Powerpack. The Personal package starts at $10/yearly and is used for 1 website. In addition, there are other flexible packages including Business and Agency. The cost for the Business version is $30/yearly.
And if you are running more than 5 websites, Agency Package is a perfect choice for you. Especially, they guarantee you that if you are not completely satisfied with the quality of the Prime slider over the next 30days, you can cancel your purchase and they will refund you later.
PowerPack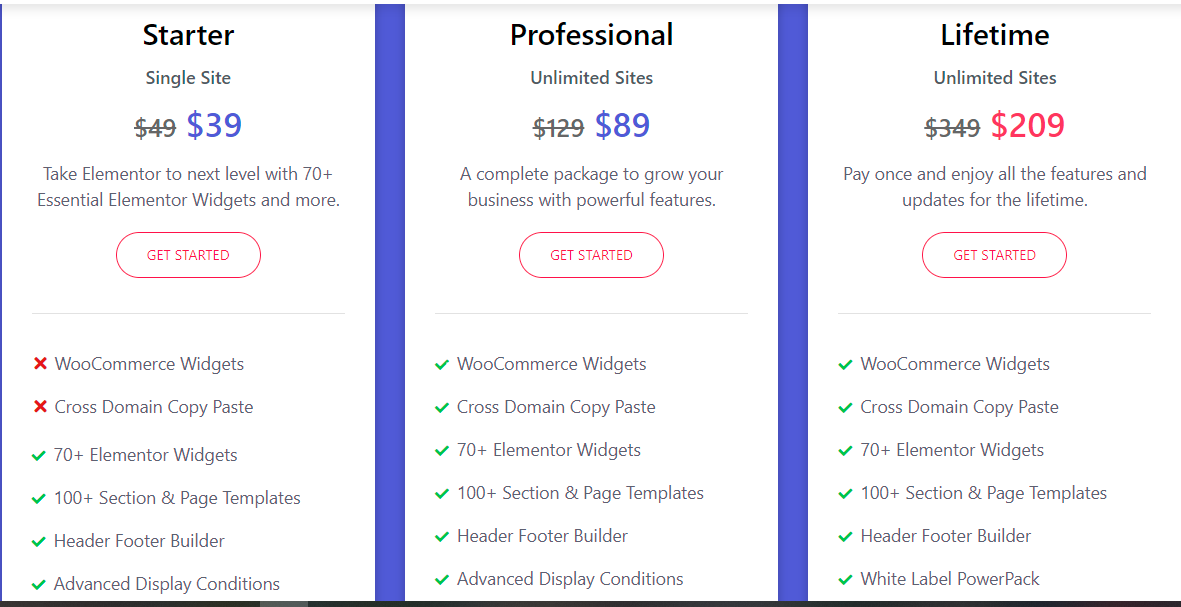 PowerPack offers three reasonable packages including Starter, Professional, and Lifetime. You only need to pay $49/year for the Starter plan and however, it allows you to use it on a single site and don't support Woocommece widgets. In order to experience more than 70 Elementor widgets and templates and apply for unlimited sites, the cost is $99/year for a professional package and $349 for a Lifetime package.
Prime Slider Vs PowerPack: The final verdict
Overall, Prime Slider and PowerPack brings a ton of valuable features and functionality that assist you to easily create rich content. However, we must admit that PowerPack outweighs Prime Slider in terms of diverse features, and it also means that you have to invest a lot of money for the PowerPack use. In our perspective, we highly recommend PowerPack as the most effective plugin for your site.
Nevertheless, it depends on your budget a lot. Thus, if you need a useful tool that is cheaper but still provides you with a lot of necessary features, Prime Slider is a perfect choice for your site.
And what is your opinion? Do you prefer to use PowerPack or use Prime Slider? We expect that the battle between Prime Slider vs PowerPack gives you plenty of worthwhile information and a clear orientation. In case that you have any questions about this matter or another useful Slider Plugin, don't hesitate to share with us by dropping off a comment below.
Moreover, there are still other options for your site, you can take a look at Elementor Slider Plugin. Last but not least, our free Elementor WordPress Themes also specializes in providing hundred of well-built, professional, modern themes and templates that support you to build an eye-catching website quickly. They are completely compatible with the 2 mentioned plugins. If you are interested in them, let's visit and get one.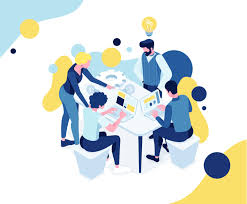 Latest posts by LT Digital Team (Content & Marketing)
(see all)