Display your product in a stunning way and attract more visitors to buy it with the Woocommerce Product Slider plugins.
The reason for utilizing Woocommerce Product Slider plugins
As an online store owner, it is really important for you to display your product at an eye-catching place on the site, in an attractive way to catch as much attention of customers as possible, so that you can increase your sale easily. That is the reason why we write this blog post on the best Woocommerce Product Slider plugin for your online store, which will help you be easier to display amazing products and showcase it beautifully to customers. Let's take a look!
Recommended WooCommerce themes that work well with product slider plugins
Top Woocommerce Product Slider plugins

Slider by Soliloquy is a nice Woocommerce Product Slider plugin for you to create stunning image sliders and sliders with full responsiveness easily and quickly. Taking "user experience" as plugin author priority, therefore, the slider on mobile devices will be really amazing.
Provided features:
Able to filter product slider by price/category/availability or any other criteria
Slider with thumbnails, Instagram/PDF/video slider
Slider transition effects
Responsive sliders
Optimized for speed
SEO friendly
and more.
Highlights:
Work well with almost WordPress version
Simple and easy to use
Well presented with full features packed.

YITH WooCommerce Product Slider Carousel is a wonderful plugin for you to display products of your shops in an extremely professional way via a product slider. It also enables you to locate them in a strategic spot and alter clients' curiosity as well as enhance your sale effectively.
Provided features:
Sliding speed for products in the slider
Slider navigation
Entrance and exit animation for products
Set a maximum number of products
Show/hide a title for the slider
Sort your products by name, price and date

An amazing Woocommerce product carousel plugin for you to showcase your Woocommerce products. It is really easy to use with shortcodes from everywhere. In addition, through this plugin, you can generate as many product sliders as well as an insert layout builder for your product slider and create as your desire.
Provided features:
Unlimited slider
Full responsiveness
Custom number of slider items to query.
The hideout of stock product.
Custom number of Slider Column Number for all devices.
Custom Sale marker/featured marker icon
and more.
Highlights:
Good looking, full features
Support service is great.
This is a powerful Woocommerce Product gallery slider plugin which slides your products in a professional and clean way. This plugin helps you to make a simple but attractive product carousel slider on the Woocommerce site to raise sales and conversion rates. Your products will be displayed on posts, pages, widgets, and custom templates. Coming with an amazing Shortcode Generator for managing functions and look of product slider easily, this plugin will not disappoint you!
Provided features:
Support RTL language
Provide three Ready Theme Styles
Stop on the hover slider
AutoPlay on/off
Control AutoPlay speed
Show/hide Product rating and Product add to cart button
Easy to customize and stylize.
Extremely easy and intuitive admin UI to stylize in your way.
Unique settings for every slider.
And more
Highlights:
Clean design, very flexible and useful
Provide many options and settings with flexibility
Fully customizable.

This WooCommerce plugin is an effective solution for you to put your WooCommerce products in a carousal. You can also get the ability to select products from the Top-rated category, ON sale category, Features category products, and so on. Just by some simple short-code, you can display product sliders at any place base on your need.
Provided features:
Display Latest/Recent Products Slider
Sort by Category
Slider AutoPlay on/off
Navigation show/hide options
100% Mobile & Tablet Responsive
Awesome Touch-Swipe Enabled
Unlimited slider anywhere
Translation Ready
And more
Highlights:
Very simple utilization
A nice programmer

If you have many images of products on your gallery, this Woocommerce Product Slider plugin is ready to help you add a carousel to the gallery for better management. What's more, this WooCommerce Plugin is also a perfect tool for you to enhance sales as well as draw more attention from clients.
Provided features:
Navigation support
Offer a responsive layout
AutoPlay Options of the slider
Gallery Layout
Thumbnails To Show
Compatible with many themes
Support Video for Gallery
Thumbnails Hide option
On/Off LightBox Setting for Thumbnails images
Highlights:
Lightweight approach and feel
Great support.

WPB WooCommerce product slider plugin which has 2 themes for vary style product slider of your Woocommerce store. This plugin helps you to show featured, latest, tags, category, with selected product slider. It provides shortcodes and custom widgets for showing product sliders everywhere on your site and full settings for customizing the slider.
Provided features:
Contains 2 slider custom themes
Able to manage slider columns for mobile devices screen.
Provide Shortcode System
Enable/disable slider autoplay, loop, navigation, pagination
Product rating, price, and cart enable or disable option.
and more
Highlights:
Look nice
Fully customizable
Lightweight, work fast.

A great Woocommerce product carousel plugin to slide your best seller and newest trends, or featured products. Coming with a powerful shortcode, you can display the product slider on the WordPress theme easily. With this plugin, you can arrange your products by category. Just needing to insert a category in a shortcode parameter.
Provided features:
Filter product by category
Using the original WooCommerce loop form
Fully Responsive
Custom design added
Support translation-ready
and more.
Highlights:
Simple plugin and do not need any settings.
Customizable options
Great support.
Trendy WooCommerce themes that you must try, it's FREE!
Conclusion
That's all of our collection of the best Woocommerce Product Slider Plugin today! We hope that this collection somehow useful for you. Don't forget to take a look at our Free WordPress themes if you're finding a suitable one for your site.
Thank you so much for reading! If you have any question, don't hesitate to comment below, we will reply as soon as possible!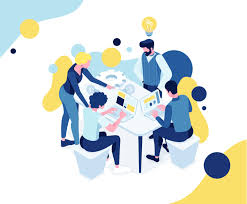 Latest posts by LT Digital Team (Content & Marketing)
(see all)