Introduction about Who's online module helping you set up Who is Online in Joomla 4
Do you desire to display the number of visitors on your Joomla 4 site? If that's all you are looking for, you can simply do that with the help of the Who's Online module in Joomla 4. By using this module, you are easily able to showcase the number of Guests (anonymous users) and Registered Users that are surfing your website currently. Don't worry since this module is quite simple and you just take a few minutes to finish it. Now, it's time for you to set up who is online in Joomla 4 by following a few simple steps below. Let's get started!
How to Set Up Who is Online in Joomla 4
First of all, you need to access your Joomla 4 admin dashboard. Then, let's open Content -> Site Modules -> Click on the + New button.

In the search bar menu, simply enter the name of the module: Who's online. Once the module appears, you need to click on it to create a new module.

Now, in the title box, let's type the name of the module that you want. After that, you can set it to show or hide the title.
The next step to set up who is online in Joomla 4 is quite important because you have to select the position for the Who's online module. For example, if you hope to display the Who's online section at the Joomla 4 website footer, so simply choose the footer position.
Besides, it's necessary for you to select what type of visitors you want to showcase. In the Display section, if you choose:
# of Guests/ Users: It will display the number of guests and members who are online on your site.
Usernames: The online Joomla site users will appear with their user names.
Both: It will showcase the number of both guests and members with their user names on your site.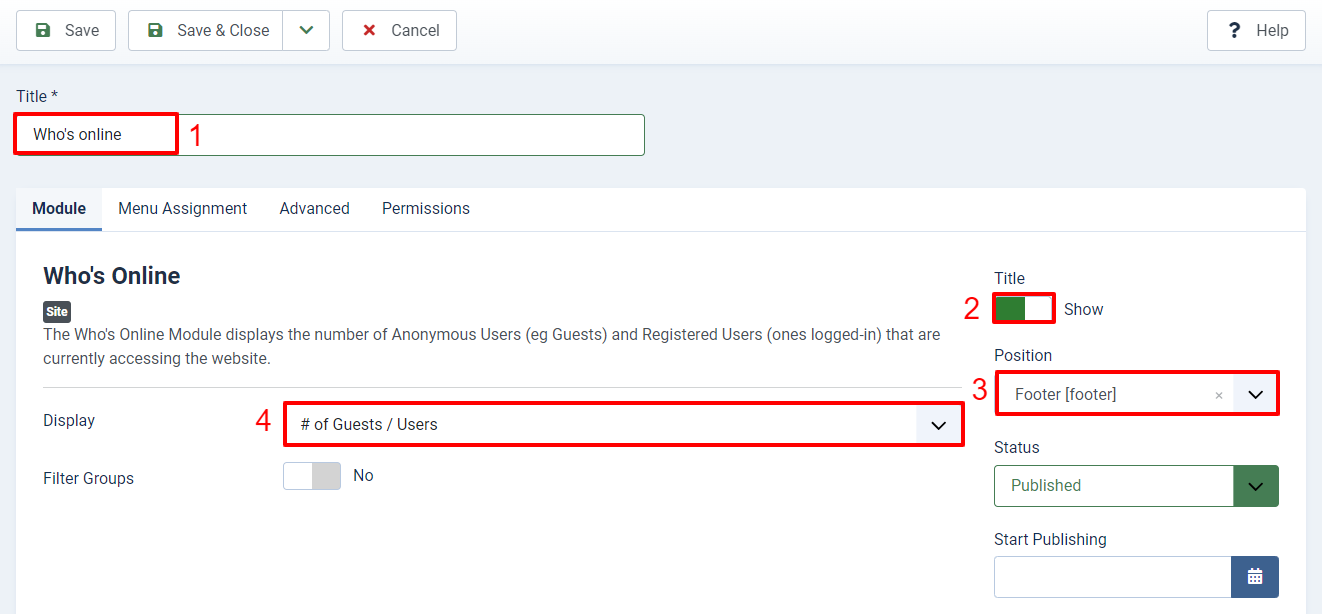 Furthermore, in the Menu Assignment tab, you can also choose which page you want to showcase who's online with the Only on the pages selected option or the On all pages except those selected option. Besides, you can display this on all pages with the On All Pages option. It's up to you.
Finally, don't forget to save all your settings and visit your site to check out the result.

Wind-up
In short, we have already shared with you the short tutorial about how to set up who is online in Joomla 4. Therefore, we believe that after trying the steps above, you are effectively able to display the number of online visitors. What's more? If you have any questions or problems related to this topic, simply leave your comment below so that we will answer you as soon as possible.
Last but not least, don't forget that there are a lot of fully responsive and well-design Joomla 4 Templates here. Let's dig in and choose the most suitable one for your site.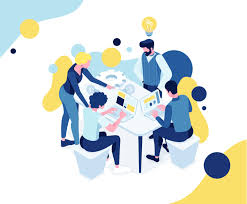 Latest posts by LT Digital Team (Content & Marketing)
(see all)