Introduction
As you know, the editor is an extremely important tool for us to display content, information, news, etc in written form. In addition, this tool also helps us organize paragraphs, highlight the main content in an effective and eye-catching way. For Joomla 4, TinyMCE is selected as the default editor. Its interface is quite similar to the WYSIWYG editor. However, if you want your editor to support pure HTML-related functions, TinyMCE is not a suitable choice. Therefore, in today's article, let's discover the way how to switch editor in Joomla 4.
Types of Editors in Joomla 4
When you start to use Joomla 4, TinyMCE Editor will be the default editor. It comes with many useful features so that you can freely customize the text without any trouble. For example, you can bold, italic, highlight text or another formatting to make the text more attractive. Besides that, this editor is designed to integrate with JavaScript libraries easily. So, let's take a look at the interface of Tiny MCE Editor below.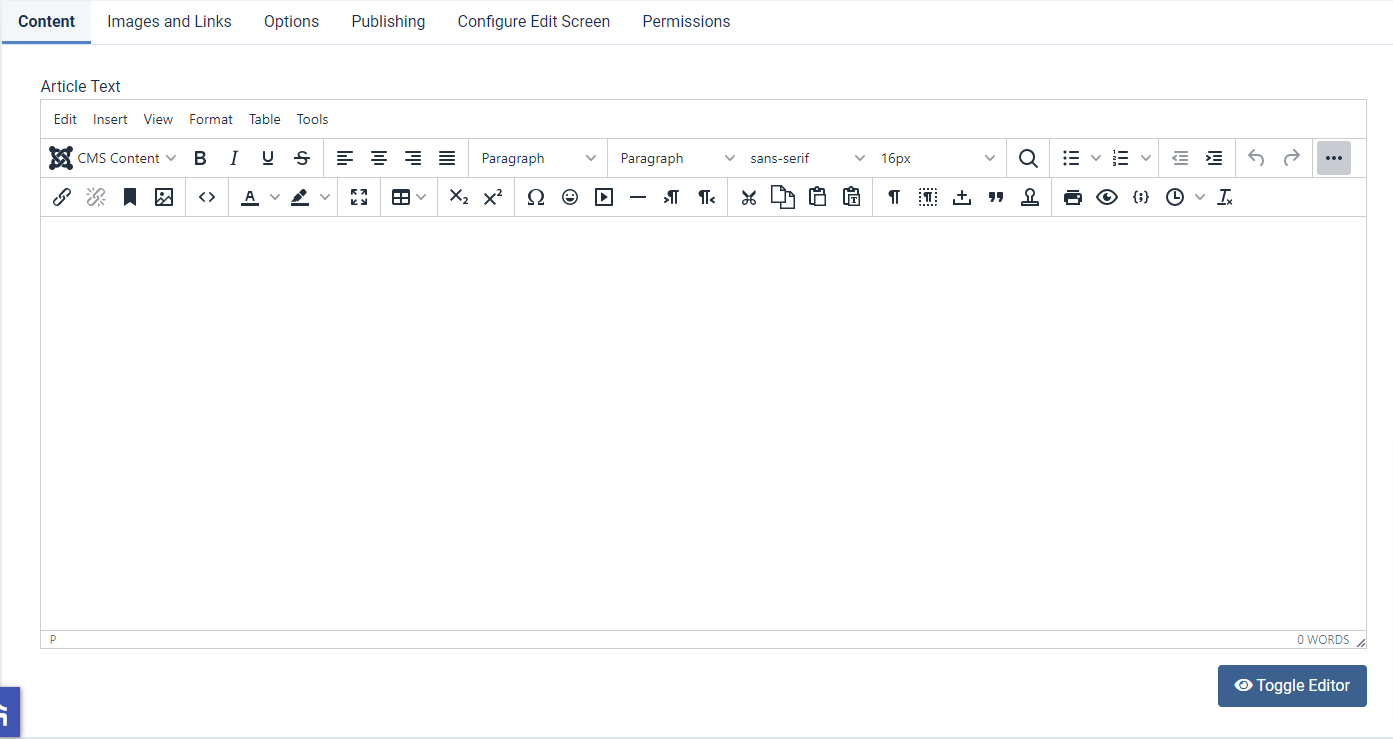 If you need more features related to HTML, you can use CodeMirror editor for your Joomla 4 site. This editor doesn't contain any special button. However, it can support you to show the HTML content syntax in a smooth and effective way.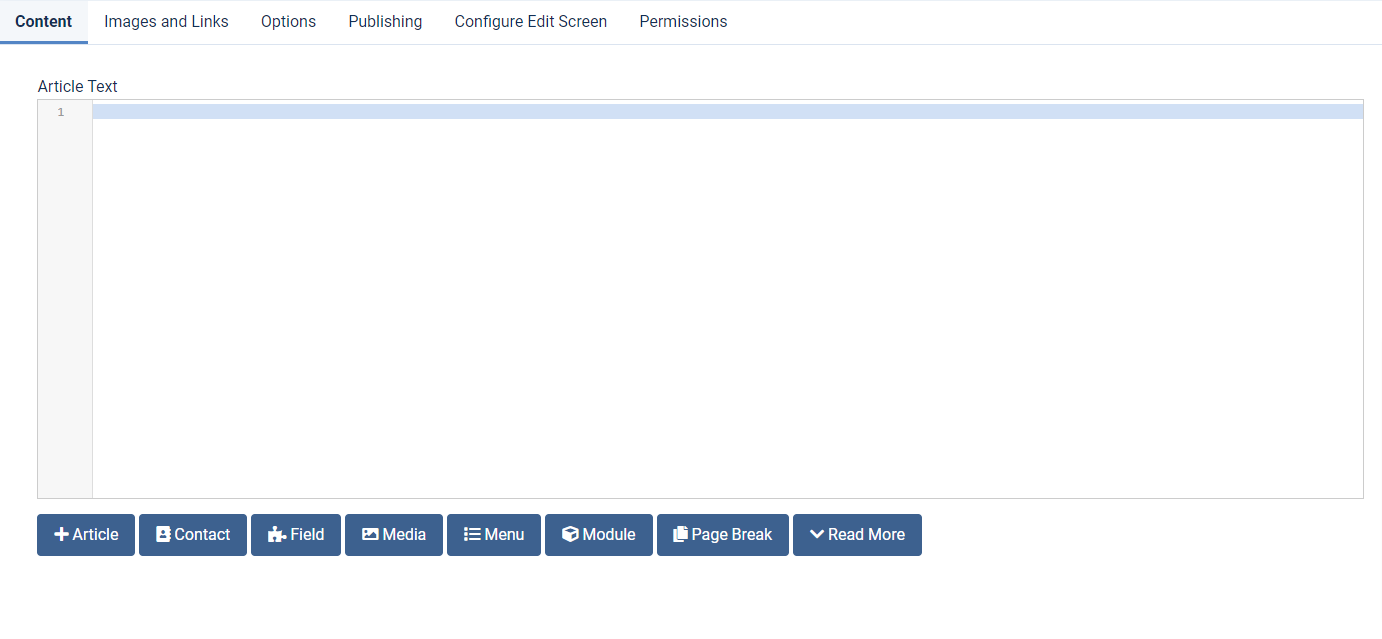 When you switch the editor to Editor – None, all the text will be showcased in a plain text format. Thus, there won't be any button to help you customize the text now.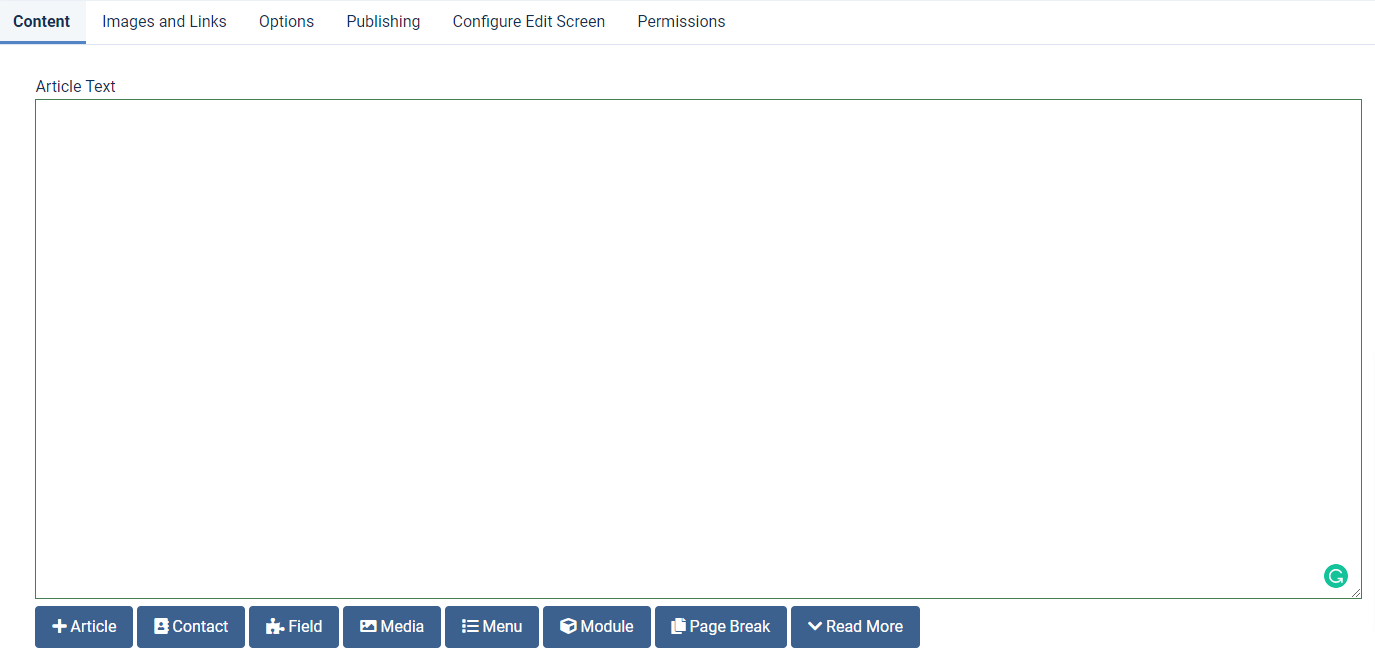 The way to switch Editor in Joomla 4
Switching Editor in Joomla 4
Basically, the TinyMCE Editor will be ready for you when you begin to utilize Joomla 4. However, if you desire to change this editor to another one, you can do it easily and quickly.
Now, on the Toggle Menu, let's go to System -> Global Configuration (in the Setup tab).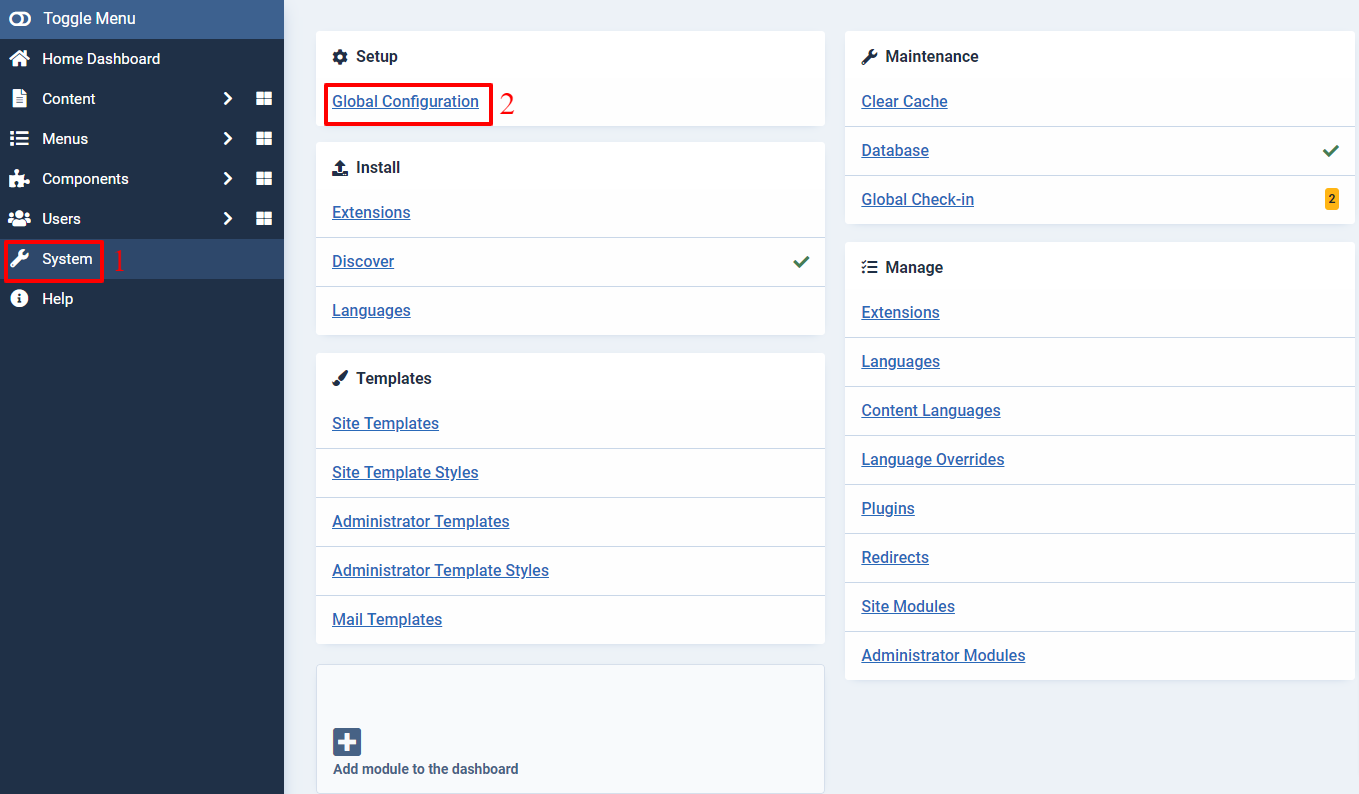 Next, in the Site tab, you just need to find the Default Editor option, then choose the type of editor you want.
Finally, don't forget to Save all your settings.
Now, you can check the editor you have already selected by accessing Content -> Articles -> New.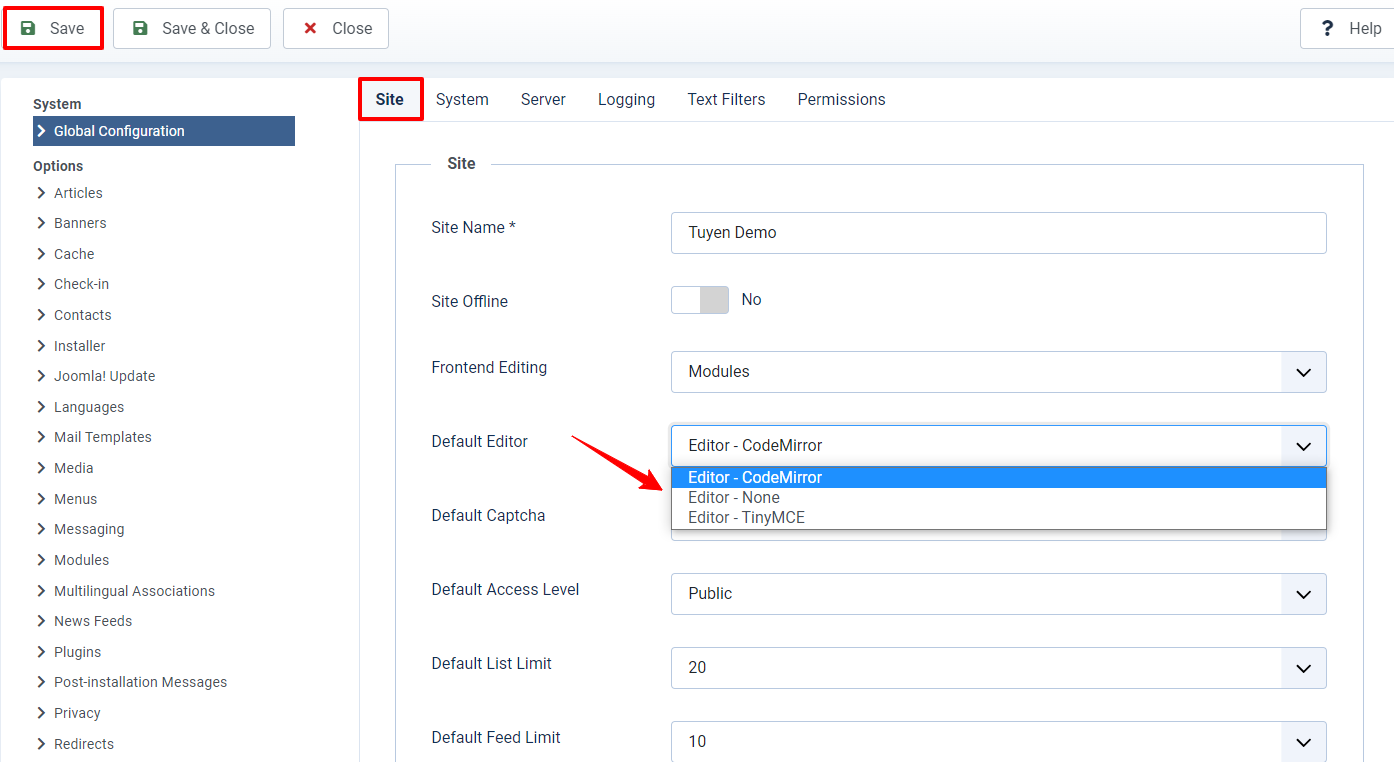 Changing Editor for different logged-in Users in Joomla 4
Besides switching the editor for you, you can change it for different users of your site. In order to do that, you simply go to Users -> Manage. After that, let's choose the user you want to change the editor and click to edit a user profile.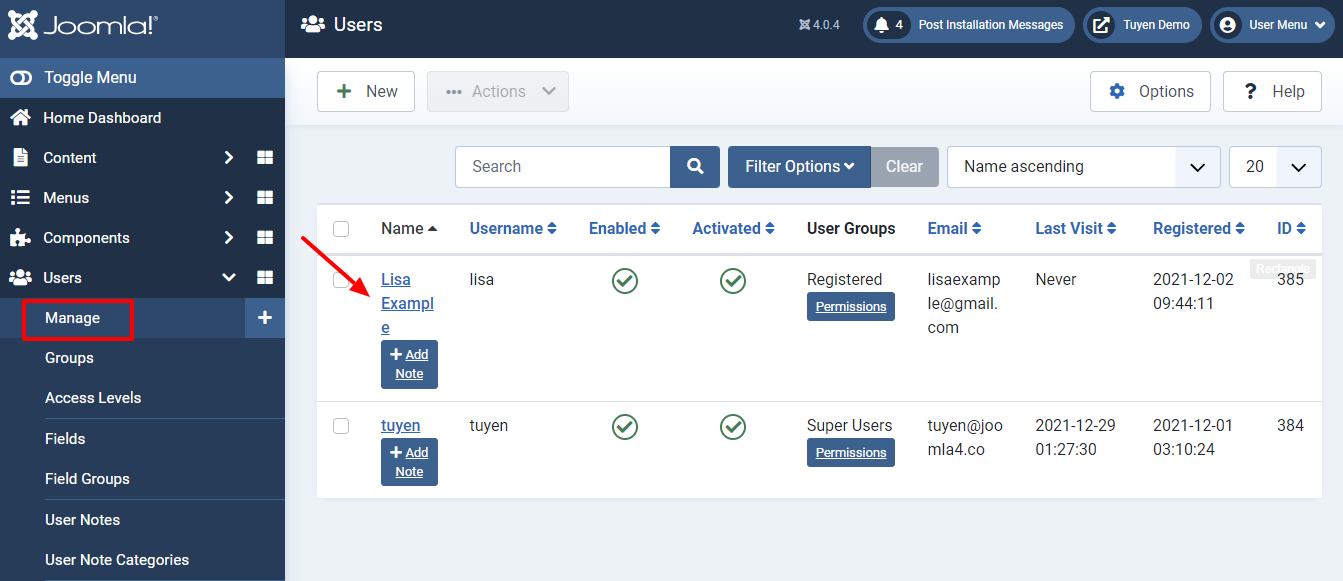 Next, you need to open the Basic Settings tab. In the Editor option, simply change from Use Default to another editor you like.
The last step is pressing the Save or Save & Close button at the top of the screen.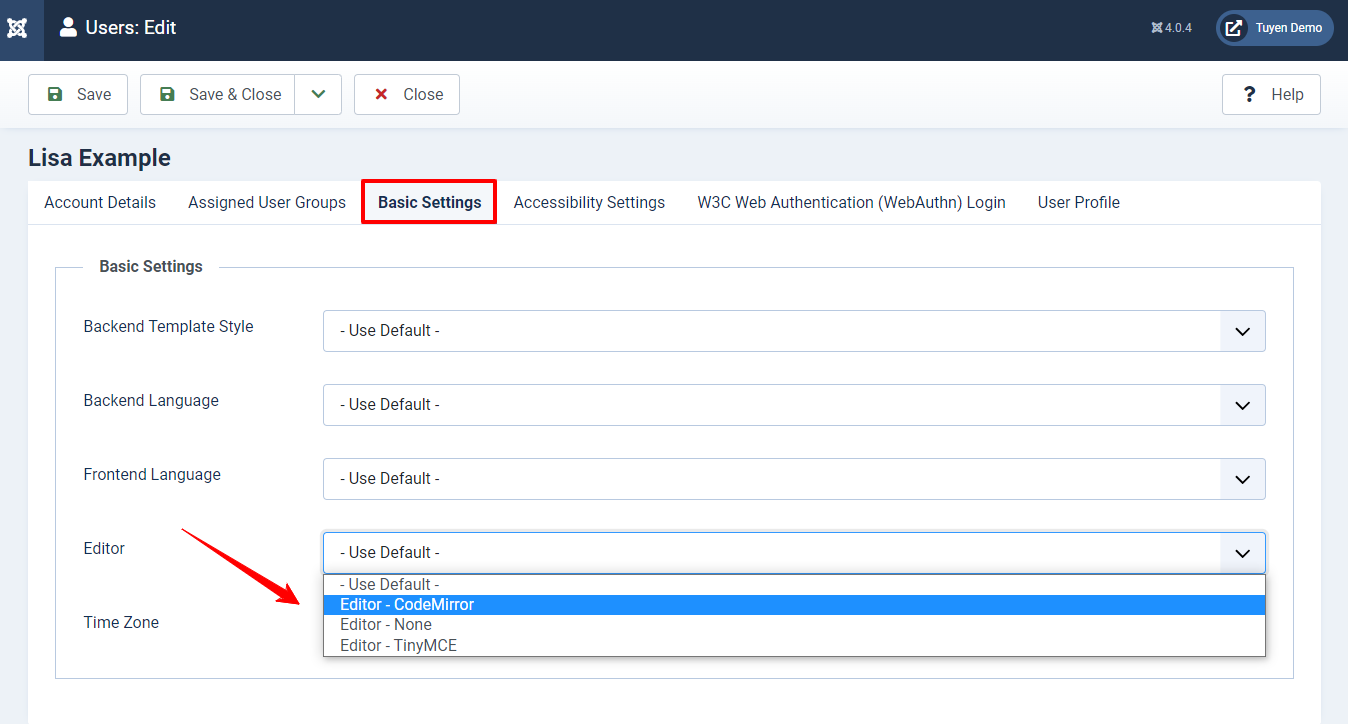 Final thoughts
To sum up, each type of editor will have its own outstanding features. Thus, depending on the different needs of each person, you should consider choosing the most suitable type. Besides selecting a reasonable editor, you should also find out how to create and manage articles in Joomla 4. Thanks to it, you can effectively build many alive and attractive article texts for your site.
In the blog, we have already instructed you to switch editor in Joomla 4. Therefore, we hope that you can do it smoothly. If you have any trouble related to the topic today, don't hesitate to leave your comment below. Last but not least, don't miss a great opportunity to get many responsive and high-quality Joomla 4 Templates here.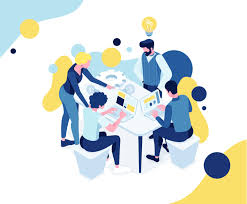 Latest posts by LT Digital Team (Content & Marketing)
(see all)