Are you finding a tool to help you edit your avatar? As you know, an avatar is a picture that is added to your profile information and it helps to recognize among many people. As a website admin, you absolutely want to have a tool to help your users to edit their own avatars and our blog today can help you choose the most suitable one. Here is a list o the top best WordPress Avatar Plugin including clear analytics for each one so that you can make decisions easily. Let's follow us and pick up the most effective plugin for your site!
Why should you choose the WordPress Avatar Plugin?
It is considered that WordPress Avatar Plugin is the easiest way to customize your beautiful avatar as well as upload your photo in a few seconds. By using this plugin, it is easy for you to improve your workflow, create an image that you want. And there are a lot of amazing features that are waiting for you to discuss.
Let's follow us and pick up the most effective plugin for your site!
Top Best WordPress Avatar Plugin

ProfilePress (Formerly WP User Avatar) enables you to use custom avatars uploaded through Gravatar and any photo uploaded into your Media Library as an avatar. Besides, you don't need to edit an image. It means that you can use the similar uploader as well as the library as your posts without any extra folders. Furthermore, when you need to add profile picture of author to your WordPress website, this plugin can help you do that effectively.
Provided Features:
Easy Upload and Capture functionality
Keep Avatars in Custom Folder
Easy to adjust avatar dimensions
Use Webcam to get Avatar instantly
Keep Avatars in Media Manager
And more
Highlights:
Nice features in the settings
Increase page-load speed
Easy to use

This WordPress Avatar Plugin is a simple and friendly-user plugin that enables to store avatars locally. Besides, thanks to letting your users select between using Gravatar and a self-hosted avatar image from their profile screen, Avatar Manage helps to enhance your WordPress websites. Moreover. it also improves your workflow, create an image that you want.
Provided Features:
Add your own review
Contribute a patch
Help to resolve an existing issue
Suggest adding to the core
Make a donation
Highlights:
Elegant simplicity
Deliver perfect execution
Works flawlessly

Author Avatars List/Block allows you to show lists of user avatars or group by user roles on your sites in an easy way. Besides, you can also add single avatars for blog users or every email address into a post or page and show a photo of someone you are talking about. By inserting a widget, you are able to add avatar lists into your sidebar or your posts/pages.
Provided Features:
Limit the number of users shown
Show a custom title
Adjust the size of user avatars
Show a custom title
Only show specific user groups
And more
Highlights:
Lots of options to filter and sort avatars
Include and exclude the content easily
Developer friendly

WP User Avatars enables your users who registered to choose and upload their own avatar based on your need. This WordPress Avatar Plugin also works very great without nay conflicts.
Provided features:
Upload their own avatars
Select their avatar
Highlights:
Work flawlessly
Fantastic plugin

WP Custom Avatar is a simple but powerful plugin that can enable you to alter your default avatar on your website in real-time. You can also configure it very easily by access to Appearance and then choose a customized menu that is on your admin menu. In the WordPress Avatar section, you can also upload the custom avatar photo.
Provided features:
Change the default Avatar in your website
Upload the Custom Avatar image in the WP Custom Avatar section
Navigate to Settings > Discussion menu
Highlights:
Work well
Simple and great plugin
Useful support

If you are finding a great WordPress Avatar Plugin, here is a great solution for you. By using it, you are able to allow your users to insert as well as delete his avatar directly from his own media library. Simple User Avatar is absolutely easy to use without any extra functionality required.
Provided features:
Simplify the life of WordPress users
Add Avatar using images from Media Library
Delete avatar from the media library
Highlights:
Simple to use
Lightweight plugin
Work like a charm
Conclusion
Thanks for reading! We hope that this article about the collection of top powerful WordPress Avatar Plugin can help your users to alter their avatar easily! If you find it useful, don't forget to share it with your friends. If you have any questions, leave a comment below. We will answer it as soon as possible.
Besides, you can access to free WordPress themes to have a more attractive design for your websites.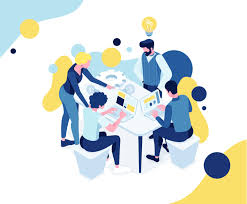 Latest posts by LT Digital Team (Content & Marketing)
(see all)