Which is the right way to get more information about the author effectively? Top Best WordPress Author Box Plugin will help you reply to this question
How is the WordPress Author Box Plugin important?
As a reader, sometimes you will really like connecting with the authors of posts and pages that you find interesting. However, website developers do not usually inert this essential element on their posts. By adding an author box below your posts, you can encourage users to get more information about the authors and learn more from them. Therefore, today we helped you pick up several powerful WordPress Author Box Plugin with the hope that you can get the most suitable one.
Let's take a look and choose the best one now!
Top Excellent WordPress Author Box Plugin

This is a totally free but powerful WordPress Author Bio Plugin. Author Bio Box gives you an ability to show a box including the author's biography for your post. Besides, you can also add social icons at the end of your post.
Provided features:
Display a box with the author's biography
Social icons in the bottom of the post
Highlights:
Simple and work
Nice plugin
Excellent

Ultimate Author Box Lite helps you to insert extra info of the author of your posts, pages as well as Custom Post Type. Besides, this plugin also includes a lot of features for you to choose such as displaying and hide author boxes per post.
Provided features:
Add Unlimited Tabs to your Author Box for extra content
Show/hide Author Box per post
Can be used in Posts/Pages or registered Custom Post Type
Add Author Box before/after posts or anywhere
Disable Author Box for Authors lacking Biographical Info
Set a default message for Author
And more
Highlights:
Simple and easy to use
Highly recommended
Easily customizable

Co-Authors Plus helps you to generate an author profile for writers and after that, you can assign the byline as you want. Furthermore, this WordPress Author Box Plugin also enables you to assign many author boxes into your custom post types, posts, and pages through an input box named "search as you type".
Provided features:
Add writers as bylines
Create a guest author profile for the writer
Assign the byline as you normally would
Highlights:
Work exactly
Useful and stable
Streamlined implementation

Fancier Author Box by ThematoSoup allows you to make a landing page with new contacts and leads for every page of your site. Thanks to it, you can make your posts and page standing out as well as draw more attention from readers. This plugin also helps you to connect with your audience effectively and ensure that they always read your author's bio.
Provided features:
Choose where Fancier Author Box appears
Settings specific to users
Change colors of just about any author box element
Display, color, and user-specific settings
Highlights:
Beautiful display
Amazing plugin
Work perfectly

WP About Author enables you to insert an author bio box at the end of your posts and pages. Besides, by inserting some common media fields, you are able to expand your your profile page and the readers can also follow easily. You can also get customization capabilities including a lot of options.
Provided features:
Add a customizable author bio below your posts
Work right out of the box with WordPress
Customization capabilities
Add popular social media fields
Highlights:
Work as advertised
Simple and easy to use
Nice and easy

This WordPress Plugin allows you to insert a customizable biography of authors on each post, pages, on the front page or any other custom post types as well. Besides, WP Biographia also enables you to select the size of the avatar. It also allows you to expand as well as improve the user profile's contact information section.
Provided features:
Expand and enhances the Contact Info section
Choose the avatar image size
Display the Biography Box
Hide the display of the Biography Box for pages and posts
Add a customizable biography to posts
Highlights:
Ideal plugin
Wonderful program
Fully functional

WP Author Bio is a wonderful plugin that supports multiple as well as individual authors. Besides, this plugin also includes many options for you to customize after the author box of your WP posts. In addition, this plugin also has five sexy social icon sets for you to select.
Provided features:
Customize the box after WordPress posts
Five sexy social icon sets
Support for all the social networks
Highlights:
Simple and awesome
Work fine
Really nice looking

Starbox provides you a gorgeous author on your website, thanks to it you can encourage your reader to click all way and see more about your authors. What's more, this WordPress Author Bio Plugin also allows you to select from advanced built themes and landscaping as well.
Provided features:
Google Microformats
Easy to customize for each Author
Google Authorship
Have it work only on blog posts
Set the Job Title of each Author
A different set of social media profiles
Links to all the articles written by that author
Themes to choose from
Set the Name of the Author
Highlights:
Easy to implement
Great customization
Helpful creator

Simple Author Box is a simple yet powerful WordPress Author Box Plugin that enables you to insert an author box below your posts and pages. Moreover, this plugin also helps you to insert more than 30 social profile fields on the WP user profile screen as well as display the author's social icons.
Provided features:
Nice looking on desktop, laptop, tablet or mobile phones
Shows author gravatar, name, description, and social icons
Fully customizable to match your theme design
Automatically insert the author box at the end of your post
Insert the author box on your template file
Simple Author Box has RTL support
Highlights:
Fantastic
Excellent plugin
Simple and highly customizable

Author Box Reloaded gives you an option to insert an author box at the end of every single post and page. As an author, you can also define the links to external sites such as Facebook, Twitter, Netlog, Linkedln and so on.
Provided features:
Add an author box below the text
Define links to the external websites
Author-box-2.pot
External websites appear as clickable icons
Highlights:
Awesome plugin
Simple to use
Conclusion
Thanks for reading! We hope that this article about the collection of top powerful WordPress Author Box Plugin can help you choose the best one! If you find it useful, don't forget to share it with your friends. If you have any questions, leave a comment below. We will answer it as soon as possible.
Besides, if you want to know how to add profile picture of author to your website, let's take a look. Furthermore, you can access to free WordPress themes to have a more attractive design for your websites.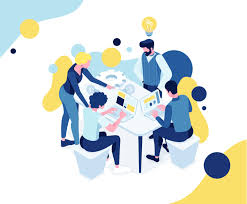 Latest posts by LT Digital Team (Content & Marketing)
(see all)