Allowing users to submit posts to your website is a great way to enrich content on your WordPress website. However, which is the best method to help you address this issue. In this blog, we will discuss this problem and give you some helpful solutions that will support you allow users to submit posts. Let's keep reading.
Why do you need to allow users to submit posts on your website?
Besides valuable content created by the owner of the website, the contribution of users on your website is also an important factor that helps your website get more successes as well as achieve more audience. Therefore, it is necessary for the website's owner to allow users to submit posts on your website. This is a useful way to fill your post calendar if you don't have much time to create content regularly. In addition, by this way, you can enable users to submit guest posts, add images to your gallery, and much more. To sum up, allowing users to submit posts on your website can generate a community where many users have the opportunity to share their views and ideas.
How to allow users to submit posts to your WordPress site?
In order to handle common issues of users, the developers have released a lot of useful WordPress plugin that allows you to easily submit posts to your WordPress site. Besides the premium plugins, there are some free tools that can help tackle this task without spending any money. In today's blog, we will share with you the easiest methods to permit users to submit posts to your website,
Don't waste your time, first of all, we will start the first way with a free plugin.
Method 1: Accept the content using User Submitted Posts Plugin
Initially, to use this tool, you need to install and activate the User Submitted Posts plugin. For more support, you can access our detailed tutorial on how to install a WordPress plugin for beginners.
After you have installed the plugin yet, let's visit Settings > User Submitted Posts and then click the Plugin Settings section to configure the plugin.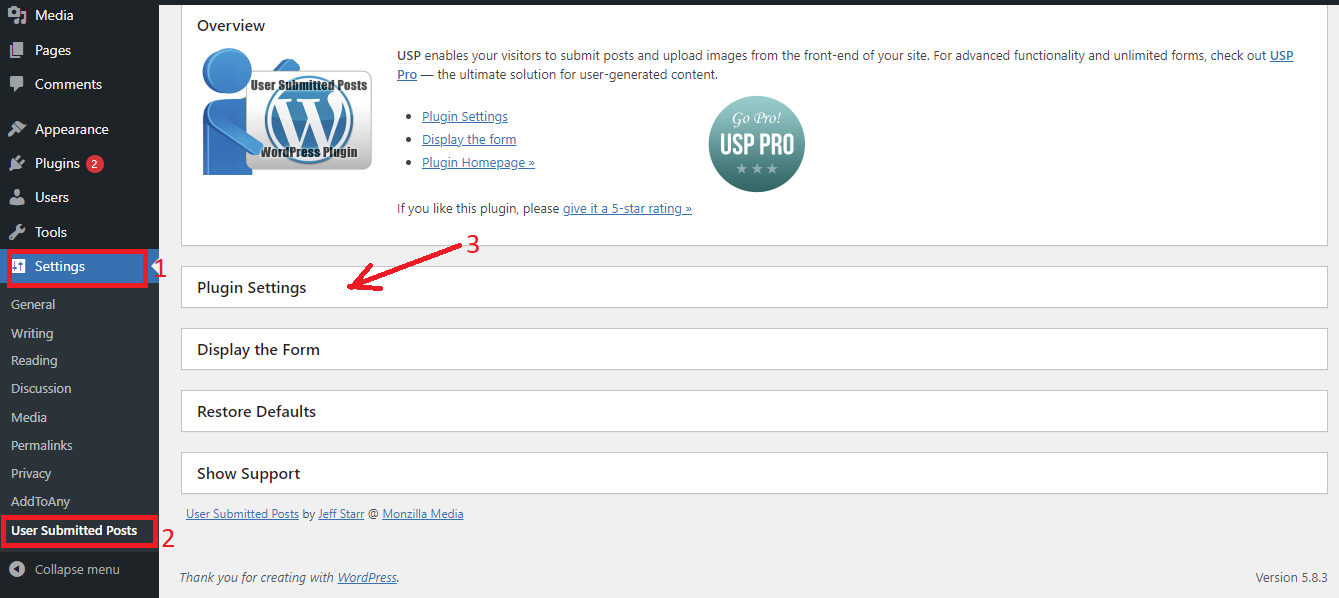 Under the plugin settings, you can choose the field that you would like to show on the post submission. Otherwise, you can also hide the fields that you don't want the visitors to see.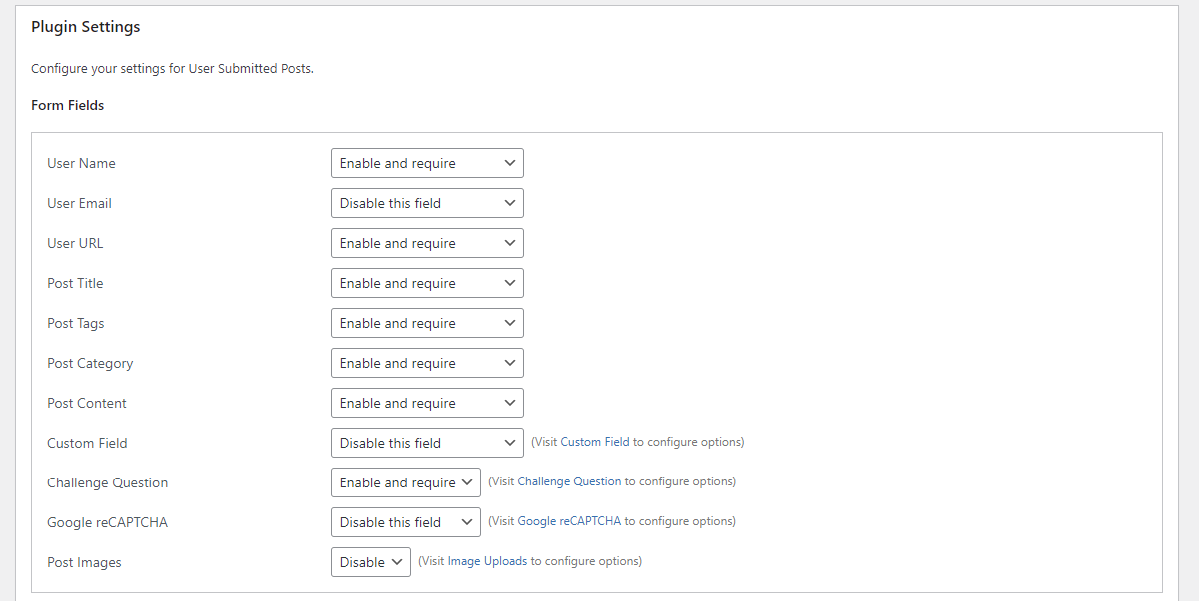 In addition, you can select a default author for all user-submitted content. If you want to enable users to upload images and set a limit on the number of images as well as specify the minimum & maximum images allowed for each post, this plugin completely allows you to do that. Even you can automatically set submitted images as featured images.
Once you are pleased with your selections, let's scroll down at the bottom of the plugin settings section and click on the "Save Settings" to store your changes.
Next, you need to create a new page or edit an available page in your WordPress where you want to show the from. If you are using Block editor(Gutenberg), simply add a shortcode block and then enter the following shortcode.
[user-submitted-posts]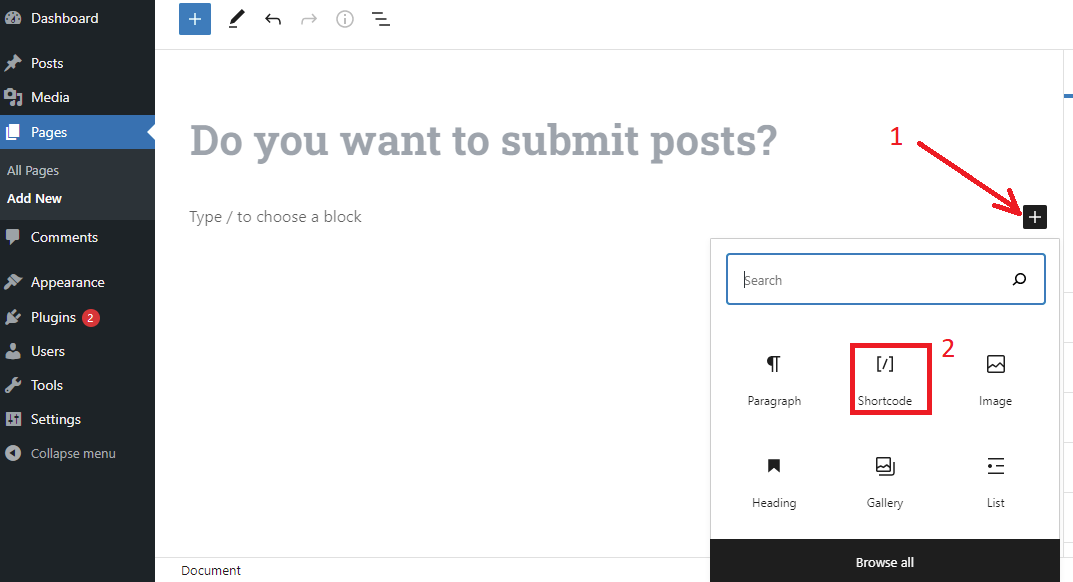 After you updated or published your page, let's visit the page in the front-end to see your user-submitted posts form like this.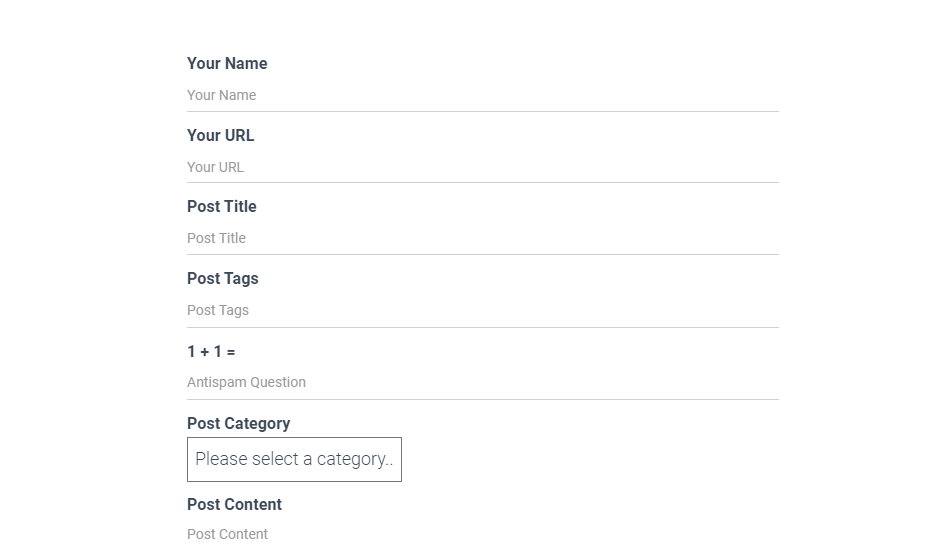 Method 2: Allow users to register and submit posts in WordPress
By default, WordPress has been built with user roles and capabilities that enable you to control a lot of authors in your WordPress site. Thanks to that, you can allow users to register on your website to submit content by using the WordPress admin interface.
First of all, it is necessary to enable user registration on your website. Simply navigate to Settings > General page and check "Anyone can register" displayed next to the Membership option.
At the New User Default Role option, you need to click on the arrow and choose "Author" or "Contributor" as the default user role.

Then, don't forget to click on the "Save Changes" button to save your settings. For more support, let's see our detailed guide on how to enable user registration on your WordPress site.
Now, users can register on your WordPress site by accessing the WordPress login and registration pages.
After registering, users can log into your WordPress website and start creating posts.
Summary
Honestly, allowing users to submit posts in WordPress will create a good relationship between the ower and the users. Hopefully, with the two easy methods mentioned, you can choose a suitable solution for your website. If you need our assistance, feel free to leave a comment below.
Moreover, there are a huge array of amazing, SEO-friendly, Responsive Themes available on our Free WordPress Themes. Why don't you visit and get one to make your website more attractive?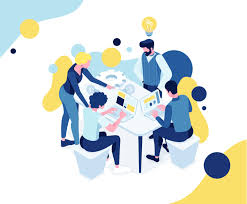 Latest posts by LT Digital Team (Content & Marketing)
(see all)