Displaying customer testimonials on your site is one of the most important tasks that contribute to creating a successful website. In today's article, we provided the top Best WordPress Testimonial Plugin that helps you deal with this task.
How is the WordPress Testimonial Plugin necessary for your site?
As a website runner, you absolutely need to have a tool that helps you receive as well as present the feedback from your customers. In this case, installing WordPress Testimonial Plugin will support you to collect as well as publish the testimonial and reviews for your site. In addition, this plugin also comes with many useful options so that you use them to style for different elements. If you want to explore more amazing features, let's take them out below.
Top Perfect WordPress Testimonial Plugin

This is a great WordPress Testimonial Plugin that enables you to collect as well as publish the testimonial and reviews for your site. Moreover, this plugin also consists of a few designs with some basic style options for font color as well as the background color.
Provided features:
Custom Testimonial Collection Form Fields
Gather detailed testimonials
Captcha anti-spam form Protection
Protection for spam is something all websites need
PRO templates
Multiple Testimonial Collection Forms
Create multiple forms
Highlights:
Great plugin
Helpful and Responsive
The best support

This plugin is a lightweight plugin with a lot of powerful features. In addition, it also allows you to display testimonials in your widget areas and your content as well. You can backup and restore testimonials as well as set up input forms easily and quickly. 4 layouts for content display and 6 layouts for the widget are also included in this plugin.
Provided features:
Backup and restore testimonials
Setup input forms in content or widget areas
Show testimonials in content or widget areas
Group testimonials for a separate display
Use 5-star rating system
Use sliders and excerpts
Customize text color and background color
4 layouts for content display, 6 for widgets
2 additional customizable input fields
Highlights:
Awesome
Easy Testimonial Plugin

Testimonial Slider is a free yet great option for you to show your testimonials beautifully. Thanks to this, you are able to enhance the experience of your users as well as the overall look. It also uses a beautiful slider to show the recent testimonial of your blog.
Provided features:
Testimonial List
Add/Delete Testimonials
Customize colors of testimonial slider.
Add/Delete/Edit Testimonials.
Integrated Testimonial Slider.
Integrated Testimonial List View.
Mouse Draggable testimonial slider.
Slider Customizations
Slider Transitions
Highlights:
Excellent testimonial tool
Great support
Excellent Plugin

Easy Testimonial is a powerful plugin that enables you yo insert Testimonials into your widget or sidebar. In addition, you can also use this plugin to embed testimonials into your page and post very easily just via shortcode. What's more, you can also use it to insert a category of testimonials.
Provided features:
Showing a Random Testimonial
Adding a Random Testimonial
Collect Testimonials
Form Builder
Multiple Testimonial Forms
Spam Prevention
New Testimonial Notifications
Outputting a list of your Testimonials
Highlights:

Here is a Testimonial Plugin For Website that you can use to list selected quotes, text, reviews or portfolios including videos or photos on your site. Moreover, this plugin also enables you to add Testimonials content just through a shortcode, widgets or theme functions. A multiple display option is included in this plugin such as specific or random ordering.
Provided features:
Simply styled for easy theme adaption
Responsive image slideshow
Carousel, fade, and slide transitions
Filter slideshow content
Slide videos – video slideshow
Widget and shortcode ready
Slide mixed content
Useful for rotating testimonials
Highlights:
Excellent testimonial plugin
Fantastic Plugin

This plugin allows you to insert as many testimonials that you want into your posts and pages including unlimited color scheme. In addition, there is also a perfect option for you to show reviews, quotes as well as testimonials. A lot of customizable settings are also consisted of in this plugin such as Font Size, Font Family, color style and so on.
Provided features:
Draggable box items for easy sorting
Use via short-codes
2 Preset Design template
Unlimited color Scheme
3 column layout Integrated
Slick Frontend and backend UI
Bootstrap framework based
Custom Post Format
Less for quick customization
Highlights:
Great plugin
Works as expected
Beautiful

Testimonial Slider gives you an ability to display feedbacks and testimonials which were submitted in a responsive, beautiful and clean slider format. In addition, you can also use it to add customer's photo, avatar, company, site or name in the custom fields. You can insert, remove and modify the testimonials very easily.
Provided features:
Show the Testimonials List using Template tag
5 Stylish Skins
Create Unlimited Testimonials Slider Settings
Add List View of Slider Quickly
Shortcodes and Widgets available
Language Files Available
Highlights:
Awesome Plugin
Nice Layout
Very useful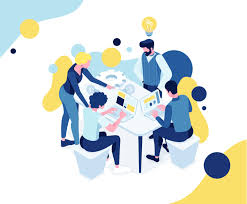 Latest posts by LT Digital Team (Content & Marketing)
(see all)