Are you having a problem with making a schedule for your posts? Having an Editorial Calendar Plugin is a great solution.
Why should you install WordPress Editorial Calendar Plugin?
By using it, you can generate and keep a consistent schedule for your posts. Besides, it also helps you to plan the topic ideas for your content as well as control users on your WP site effectively. For these reasons, today, in this article, we pick up some powerful WordPress Editorial Calendar Plugin with the hope that you can choose the best one. Let's start now!
Top Best WordPress Editorial Calendar Plugin

The Strive Content Calendar plugin gives bloggers and content marketers a toolkit to manage & master their publishing schedule. The beautifully designed calendar lets you visualize and plan your upcoming posts. Quickly add, edit, and reschedule posts with simple drag-and-drop. Strive is also much more than a calendar plugin, including a wealth of other important features for bloggers.
Features:
Content calendar – plan your posts
Post statuses – track your progress
Post checklists – check off items while you write
Post revisions – update outdated content
Pipeline view – get a bird-eye view of your drafts
Highlights
Intuitive & easy to use
A complete toolkit for bloggers & content marketers
Fully integrated into the WP dashboard

Editorial Calendar plugin provides you an overview of your blogs before they are published. In addition, by using this plugin, you can also generate your posts and then make a schedule for publishing. You can also control your posts effectively as well as reschedule and update its status by dragging and dropping them.
Provided features:
Drag and drop to change your post dates.
Manage your drafts with our new drafts drawer.
See all of your posts and when they'll be posted.
Quick edit post titles, contents, and times.
Easily see the status of your posts.
Manage posts from multiple authors.
Publish posts or manage drafts.
Highlights:
Amazing calendar
Simple and perfect
Tremendous

This plugin has a function named editorial calendar that allows you to make a plan to publish your content. Kanban Boards for WordPress also allows you to assign your blog posts and articles as well as lead discussion and help you to meet your deadlines. May other powerful features are also included in this plugin.
Provided features:
Project management and collaboration
Editorial calendar
Customer Relationship Management
Sales tracking
Highlights:
Simple and useful
Great support
Productive product

PublishPress Content Calendar and Notifications plugin includes a nice editorial calendar that you can use to get a clear picture of your planned and published content. What's more, you can keep your team keeps up with the latest news by create notifications easily.
Provided features:
Editorial Calendar
Create Notifications
Write Editorial Comments
Custom Statuses
Content Overview screen
Add Metadata
Highlights:
Incredibly useful
Great support
Well-designed

Edit Flow plugin offers you editorial comments, editorial calendar, and custom statuses so that you are able to control your workflow and various other features. What's more, this plugin also provides you user group so that you can maintain that your users can be organized by function or department.
Provided features:
A convenient month-by-month look at your content
Keep track of the important details
Receive timely updates on the content you're following
Define the key stages of your workflow
Threaded commenting in the admin for a private discussion
View your upcoming content budget
Keep your users organized by department or function
Highlights:
Imprescrinable
Handy plugin
Great quality

Oasis Workflow is a simple plugin with a lot of features. Thanks to using this plugin, you can automate the editorial workflow process easily just by an intuitive and simple drag and drop interface. Moreover, you can also submit your workflows automatically in certain conditions.
Provided features:
Create multiple workflows.
Submit to workflow with certain conditions.
Use workflow to edit your published content
Automate any editorial workflow process
Highlights:
Excellent plugin
Simple and effective
Fantastic support

This plugin help you to control your schedules effectively via an editorial calendar. In addition, WP Scheduled Posts also allows you to enable auto-schedule. You can also have an overview of your blog post before they are published.
Provided features:
With no notifications or reminders.
Schedule hundreds of post using the editorial calendar
Manage multiple authors from one place
Highlights:
Easy to use
Wonderful support

This is a popular WordPress Editorial Calendar Plugin with more than 7000 users around the world. CoSchedule WordPress Plugin allows you to arrange your marketing effectively in one place. By using this plugin, you are able to schedule a time to publish your new blogs or social media posts. Moreover, just by inserting your blog posts on the Coshedule plugin, it will help you to sync your content with WP and publish it on the date that you set.
Provided features:
Create a unified workflow for every project
Ideate, plan, create and publish in one place
Add social media messages
Create custom statuses to describe the unique stages
Visualize your entire social strategy in one place
Highlights:
Lifesaver
Essential tool
Excellent service

This is a great but powerful WordPress Editorial Calendar Plugin that enables you to set schedule, generate as well as promote your blog content effectively. In addition, just by dragging and dropping, you can generate new content and reschedule your social messages and posts easily. Nelio Content also has many other powerful features.
Provided features:
Measure your performance
Create new content and reschedule posts and social messages
Schedule and promote your content
Analyze the content of your posts
Create social publications on social networks
Highlights:
Time-saver
Awesome plugin
Helpful genius plugin
Conclusion
Thanks for reading! We hope that this article of the WordPress Editorial Calendar Plugin can help you choose the best one! If you find it useful, don't forget to share it with your friends. If you have any questions, leave a comment below. We will answer it as soon as possible.
Besides, you can access to free WordPress themes to have a more attractive design for your websites.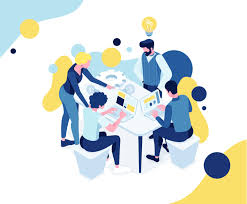 Latest posts by LT Digital Team (Content & Marketing)
(see all)