Recently, there are many WordPress Event Calendar Plugins on the market. That means you may feel confused a little bit since you don't know what exact plugin you need. Don't worry about that as we will help you save your time by gathering and listing the most outstanding WordPress Event Calendar Plugins for the WordPress site. All you need to do is discover the list below and choose the best one. Now, what are you waiting for?
Why do you need WordPress Event Calendar Plugins?
If you organize some events and want to allow your visitors to register for your events and purchase the tickets, you absolutely need to integrate it with your site calendar. These days, there are several plugins that give you the ability to design your event calendar. In order to help you choose the best one easily, today, in this collection, we recommend several plugins with may be helpful to you. Let's take a look and choose the most suitable for yourself!
Top WordPress Event Calendar Plugins you should try

This is an extremely user-friendly Event Calendar WordPress Plugin that allows you to generate an events calendar for your site and then control it effectively. In addition, this plugin consists of a lot of modern and useful features and quality that you can use for your site. This plugin is also tested in many major theme frameworks like Genesis, Woo Themes, Thesis, and so on. By using this plugin, you can enhance your SEO quickly.
Provided feature:
Internationalized & translated
Multiple stylesheets to improve integration
Rapidly create events
Saved venues & organizers
Calendar month view with tooltips
Extensive template tags for customization
Hooks & filters galore
Caching support
Debug mode for developers
Highlights:
Excellent plugin
Fairly intuitive
Very feature-rich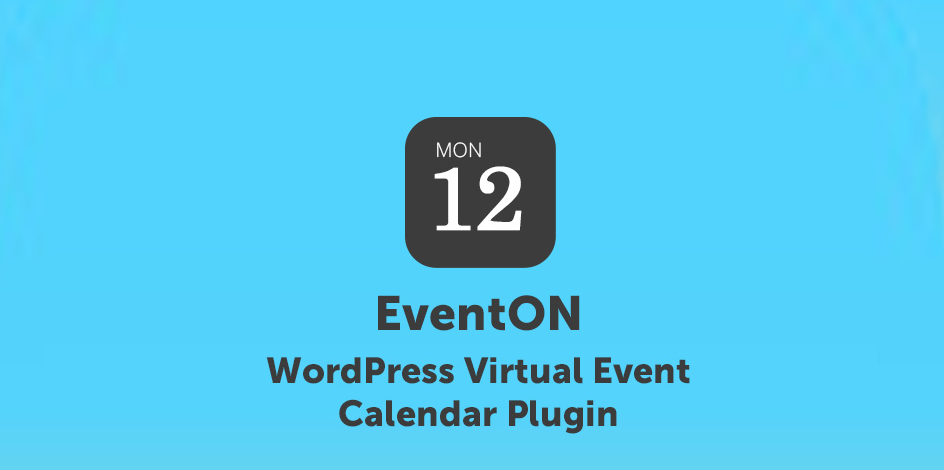 EventON is a popular WordPress plugin developed by AshanJay that allows users to easily create and manage virtual events on their website. With a user-friendly interface and a variety of customizable options, EventON enables website owners to showcase events in an organized and visually appealing way. The plugin offers a range of features including multiple views, customizable event fields, event search, RSVP functionality, ticketing, and integration with popular payment gateways.
Provided feature:
Supports single and multiple day events
Create single day events
Create events without end day or time
Set event location image
Set event organizer contact information
Create all day events
Ability to reset calendar appearance to default easily
Display upcoming events list by months
Show calendar with only featured events
Highlights:
Various options
Nice support
Great documentation

This WordPress Event Calendar Plugin enables you to insert event management that is totally compatible with your WordPress site. What's more, it also helps you to generate events that have a similar function to your posts. You can control your events effectively while inserting further features. Moreover, by using this plugin, you can assign your events to venues as well as repeat your events which are based on complex timetables.
Provided features:
Custom permissions
Complex recurring patterns for events
Public events feed
Relative date queries
Color-coded event categories
event custom post type
Custom metaboxes and metadata support
Javascript actions and filters
Plug-in actions and filters
Highlights:

This WordPress Event Calendar Plugin allows you to insert a new section into the Dashboard of your site so that you can create and show many events. After creating a new calendar event, you are able to insert a lot of event locations through the dashboard of this plugin. It also gives you the ability to generate an event group and then you can assign your events to groups and edit them easily. Furthermore, you can show your event calendars according to locations, authors, and simple categories of upcoming events.
Provided features:
Custom templates for event output
Limit views by categories, location, author, or host
Calendar grid and list views of events
Schedule recurring events
Mini-calendar for compact displays
Editable CSS styles and JavaScript behaviors
Edit single occurrences of recurring events
Highlights:

Events Manager is one of the most common WordPress Event Calendar Plugins which is really flexible, powerful, and reliable. By using this WordPress Event Calendar Plugin, you can register our events easily with a single day that has a start and end time. You can also have the ability to control your event booking effectively. A custom event attribute is also created easily.
Provided features:
Event categories
Easy event registration
Recurring and long event registration
Bookings Management
Multiple Tickets
iCal Feed
Add to Google Calendar buttons
RSS Feeds
Compatible with SEO plugins
MultiSite Support
BuddyPress Support
Guest/Member Event submissions
Easily create custom event attributes
Highlights:

All-in-One Event Calendar is a perfect plugin that enables you to list your events and then share them with many visitors. It also provides you an ability to control event calendars effectively as well as integrate clear design with many features. Moreover, this plugin also enables you to import and export events that are from the other site calendars in order to allow your user to subscribe to the events calendar.
Provided features:
Posterboard view
Upcoming Events widget
The plugin can also be easily imported
Embedded Google Maps
Filtering by event category or tag
Each event is SEO-optimized
Each event links to the original calendar
Direct links to filtered calendar views
Embed calendar into a WordPress page
Inline Calendar Theme editor
Highlights:
Perform flawlessly
Versatile plugin
Very intuitively

Event Calendar WD gives you the ability to generate events and arrange them into the calendars in a quick and easy way. Moreover, through this WordPress Event Calendar Plugin, you can also send the event invitations as well as sell the tickets online for your visitors. By using the editor of your WordPress site, you are able to write a detailed description for all your events as well as attach tags and assign categories for them.
Provided features:
Events are easier to find
Leverage the power of social networks
Recurring events
5 beautiful customizable themes
3 premium views: Posterboard, 4-days, and Map
Organize as many events as you wish
Attract with detailed descriptions
14 add-ons to expand default functionality
Distinct appearance
Full Control and flexibility
Highlights:
Awesome Calendar
Quite good
Excellent tech support

Here is a must-have WordPress Event Calendar plugin that enables you to link to your database as well as display the events day on your site so that your visitors can know exactly when your events will happen. What's more, this plugin also provides you with a nice interface so that you can manipulate and format the dates and times of your events. Event Calendar also helps you to connect each event box with the original events which are defined in the calendar via a link.
Provided features:
List your events at any place
A link to the original event you defined in the calendar
Set the most appropriate navigation arrows
Display multiple events for a single day
You can add photos to the events
Total Calendar, Timeline, Crazy, Schedule
Recurring events
Possibility to preview the theme in calendar
Change the color and set it to the colors of sites
Change the start and end date of the event
Customize the calendar color, font size, and font family
Highlights:
Very Helpful
Simple but great
Fast support
Conclusion
All in all, using WordPress Event Calendar Plugin is one of the most effective and convenient ways to create and display event calendars on your site. Therefore, don't waste time. All you need to do now is dig in, try and choose the most reasonable plugin for your site. If you have any trouble or difficulties, let us know by leaving your comment below, and we will answer you as soon as possible.
Last but not least, we are providing a lot of responsive and attractive free WordPress themes. Thus, don't hesitate to explore and get the one you like. Hope you enjoy it and see you in the next posts!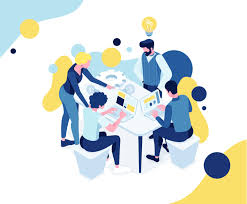 Latest posts by LT Digital Team (Content & Marketing)
(see all)