Are you seeking an outstanding and useful WordPress RSVP Plugin to manage and boost the events effectively? If that is all you desire to do, don't hesitate to explore the collection of many WordPress RSVP Plugins we recommend to you below.
Do you know what is the functionality of the WordPress RSVP Plugin on your site?
By using it, you can control your events effectively as well as send bulk email invitations to your guests at the same time. What's more, those plugins are also compatible with the PayPal payment gateway so that you can gather payment online for your events in a few minutes. Thanks to a lot of benefits that plugin provides you, today, we help you collect the top 10 Best WordPress RSVP Plugins with the hope that you can get the best one easily. Let's start now!
Top Best WordPress RSVP Plugins

Here is absolutely a wonderful WordPress RSVP Plugin that enables you to purchase as well as RSVP tickets of your events. Thanks to using Event Tickets, you are able to insert RSVPs as well as tickets into your posts and pages. By linking your Paypal business account into your site, you are able to sell tickets for your events.
Provided features:
Extensive template tags for customization
Hooks & filters galore
Admins can collect ticket fees
Works out of the box with The Events Calendar
Completely responsive from mobile to tablet to desktop
Tested on the major theme frameworks
Internationalized & translated
And more
Highlights:
Simply fascinated
Excellent
Work great

Here is a great WordPress RSVP Plugin that enables you to manage your events effectively. Thanks to using Event Management, Events Calendar, RSVP Event Tickets Plugin, attendees are able to RSVP to any of your events just via any event page that you like. You can also generate as well as show many kinds of events such as trade shows, executive retreats, and incentive programs as well.
Provided features:
Create and display events
One, powerful event repository
Customize most from the plugin settings
Supports single or variable priced event tickets
Powerful, easy to use event widgets
Categorize, tag events to relate events
Create multi-session, multi-track
Get real-time insight on your events
Create repeating events with ease
Highlights:
Fast and simple
Handy plugin
Work as advertised

Tockify Events Calendar is a modern attractive WordPress RSVP Plugin that is really suitable for desktop and mobile web. By using it, you can generate as well as control events very easily. You can also embed videos from YouTube, Vimeo, or Facebook into your events.
Provided features:
Live sync with Google Calendar
Social sharing to Facebook, Twitter
Continuous calendar backup
Blends seamlessly into your site
Ticket/Call To Action buttons
Embed Video from YouTube, Vimeo or Facebook
Customizable RSVP forms
Accept and approve community submitted events
Built-in tag and text-based search
Highlights:
Easy install
Terrific customer service
Awesome calendar

This is absolutely a wonderful WordPress RSVP Plugin for event managers. Thanks to Eventbee RSVP Widget attendee are able to register for events just through inserting profile and then confirm for events. By using it, events managers are able to control who register for event as well as ask the questions apart from the default one.
Provided features:
Control who to register for the event
Ask questions apart from the default one
Customize the look and feel of the widget
Register for the event by filling up the profile
Highlights:
Effective plugin
Easy to install

RSVP and Event Management Plugin gives you an ability to control attendees for your events including weddings, business conferences, birthdays, church gatherings, and many other events. What's more, this plugin also allows you to customize the front-end accessible which is from your WordPress admin area.
Provided features:
Import and export attendees
Ability for attendees to add additional guests
Easy to customize text
Open registration or private attendee list
Custom questions
Passcode or no passcode to RSVP
Easy attendee management
Email notifications
Highlights:
Excellent plugin
Really awesome
Professional support

RSVPMaker is a simple yet powerful WordPress RSVP Plugin that allows you to set schedule and promote your event from all sorts such as classes, seminars, speaking events, parties, conferences, and much more. In addition, this plugin also provide you an ability to gather money via Stripe and PayPal.
Provided features:
Schedule and promote events of all sorts
Register attendees, prompting them
Collect money using PayPal or Stripe.
Promote your event on social media
Use the Limited Time Content Gutenberg block
Highlights:
Great flexibility
Amazing plugin
Perfect

Events Made Easy includes a lot of powerful features that allow you to manage your events and membership for your WordPress. By using this WordPress RSVP Plugin, you are able to create plans and then publish your events as well as enable other people to book for your weekly meetings. Through this plugin, you can also insert event lists, descriptions as well as calendars.
Provided features:
Drip content via memberships
PDF creation for membership, bookings and people info
RSS and ICAL feeds
Calendar management, with holidays integration
Several widgets for event listings and calendar
Location management
RSVP bookings with custom fields and dynamic fields
Lots of shortcodes and options
And more
Highlights:
Flexible
Really cool
Excellent plugin

Simple Calendar is one of the easiest ways that enables you to insert Google Calendar events for your sites. It is very easy to set up with a beautiful design. By using this WordPress RSVP Plugin, you can show events from public Google Calendar as well as maintain control events in Google Calendar.
Provided features:
Display events from any public Google Calendar
Keep managing events in Google Calendar
Out-of-the-box designs
Fully responsive and mobile-friendly monthly grid
Customize event content display
Combine multiple calendars into single displays explicitly
Advanced settings to adjust time zones
Integration with Event Calendar Newsletter
Highlights:
Flexible plugin
Wonderful technical support
Simple
Conclusion
Thanks for reading! We hope that this article about the collection of top powerful WordPress RSVP Plugins can help you to manage your website effectively! If you find it useful, don't forget to share it with your friends. If you have any questions, leave a comment below. We will answer it as soon as possible.
Besides, you can access free WordPress themes to have a more attractive design for your websites.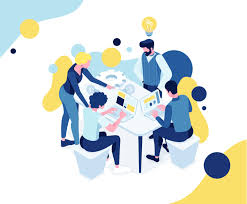 Latest posts by LT Digital Team (Content & Marketing)
(see all)