In recent years, there are a ton of WordPress Schedule Plugins on the market which may make you feel hard to select the most suitable plugin for your site. Don't worry about that since we would like to bring you a list of handy WordPress Schedule Plugins that we found out and selected based on the review and votes of many users. So, all you need to do now is explore the collection and get the best one.
Why is the WordPress Schedule Plugin useful for your site?
By using a scheduling plugin, you can show events as well as highlight the specific events for your site. Thanks to it, you can facilitate your customers to make reservations for events or hotels. In addition, this plugin also allows you to set a schedule to share your posts on social networks such as Twitter, Facebook, Instagram, Google My Business,…And there are a lot of interesting features that are waiting for you to explore. Let's take a look.
Top Must-have WordPress Schedule Plugins

Here is a great WordPress Schedule Plugin that you can use to set a schedule or share your posts on social networks such as Twitter, Facebook, Instagram, Google My Business, and so on. In addition, thanks to using this plugin, you are also able to generate social posts for your content in an automatic way.
Provided features:
Cross-Posting and Cross-Promotion
Social Media Calendar
Customized Social Media Posts
Easy Social Media Scheduling
Content Curation
Social-Media-Ready Blog Posts
Social Media Auto-Poster
And so on
Highlights:
Awesome
Works great
Very helpful

Timetable and Event Schedule by MotoPress is a great WordPress Schedule plugin that gives you the ability to build and control the online schedule for your events as well as customize the events' appearance. What's more, you can also use this plugin to insert time, date and description for your event and show the necessary items in a carefully-crafted schedule.
Provided features:
A well-thought-out toolkit of shortcode settings
Responsive design
Color controls
Several column types
Ability to add event tags and categories
More precise visual time frames
Unique IDs for multiple timetables on a single page
Color settings for background, background hover, text, and text hover
Export/import of your data
Highlight:
Wonderfull
Excellent and Great Support
Simple and elegant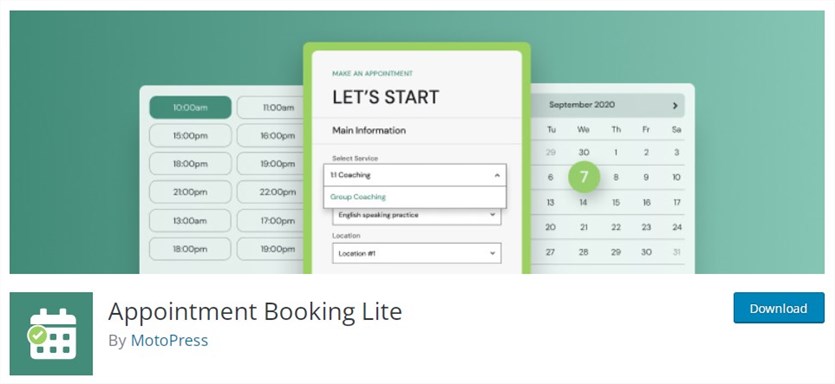 Appointment Booking Lite is a free appointment scheduling plugin for WordPress that suits all service-based businesses. The WordPress Schedule Plugin works for both a self-employed person (tutor, fitness instructor, life coach, etc.) and a business chain. Use a free booking widget to arrange a step-by-step appointment booking process on your page.
Provided features:
Any number of services and team members

Any service duration

Individual timetables for employees

Flexible schedules including lunchtimes, breaks, days off, and holidays

Buffer times available

Group scheduling

Multiple services at one go

An automated system of email notifications
Highlights:
Easy to manage from the backend

Multilingual

Mobile-friendly layout

This is a powerful WordPress Schedule Plugin that you can use to post schedules for your WordPress sites in an automatical way. Moreover, you can also use this plugin to control the schedule as well as enable auto-scheduler. By using the editorial calendar, you are able to set schedule a number of posts easily.
Provided features:
Dashboard Widget
Manage Multiple Author Efficiently
Save Times On Content Creation
Schedule Calendar
Drag & Drop Feature
Schedule hundreds of post
Manage multiple authors from one place
Highlights:
Works smoothly
Nice plugin
Amazing and incredibly helpful

Simply Schedule Appointments allows you to accept meetings online via your site without any phone calls or emails. This WordPress Schedule Plugins also provides you with an effective way to set a schedule for the phone calls, coaching sessions, and appointments as well. Moreover, you can also use this plugin to limit the number of daily appointments that you can accept and the minimum time of them.
Provided features:
Schedule phone calls, meetings, or coaching sessions
Personal/Business Coaches
Offer different types of appointments
Wedding coordinators
Book appointments with clients and customers
Highlights:
Excellent Plugin and Support
Ridiculous
Easy to configure

Advanced Schedule Posts is a great WordPress Schedule Plugin that you can use to set the expiration day as well as the schedule overwriting a different post. In addition, in case it comes to a DateTime of expiration, the status of your posts will be altered into "draft"
Provided features:
Datetime of Expiration
Overwrite the another post
A slug of the old post
Schedule which overwrites the another post
Highlights
Really fine
Easy to use
Time-saving

This WordPress Schedule plugin allows you to publish your post automatically as well as recycle the older post easily in order to keep your site good looking. Using this plugin also enables you to schedule the publish time of your post at any frequency that you want. A number of powerful features are also included in this plugin.
Provided features:
Publish new posts and
Recycle old posts
Keep your site looking fresh
Works great with the auto blogging plugin
Highlights:

If you are running a business or restaurant, here is a great solution for you. Using this plugin allows you to disable orders which are from being accepted outside select hours in the day. You can also use this to control the checkout functionality as well as schedule the opening and closing hours for your clients.
Provided features:
Customize Daily and Hourly Schedule
Automatic enabling and disabling checkout
Force override schedule
Customize site-wide banner
Select a pickup date/time
Delivery date/time or ship at checkout
Display the notice of store status for accepting orders
Highlights:
Simple and Easy
Very useful

This plugin enables you to create a nice custom schedule with a beautiful interface just by using Jquery and Ajax. What's more, you can also add extra information for the cell of activity as well as show them in the tooltip. Many other powerful features are also included in this plugin.
Provided features:
Full access role management
Display the date & the name of the day
Insert additional information
Display the full description of the activity
A Single page to manage everything
jQuery Drag & Drop system
Highlights:
Really easy
Excellent Support
Very nice to use
Conclusion
All in all, it's time for you to discover the collection of WordPress Schedule Plugins to find out the more detailed information and their usefulness. We hope that the list we showed you may be useful for you and other plugin users. If you have any queries or want to ask for more information about that, don't hesitate to leave your comment in the box below. We will answer you soon.
Furthermore, we also provide a lot of fully responsive and high-quality free WordPress themes, so don't forget to visit whenever you want. Have a good day and see you the next time.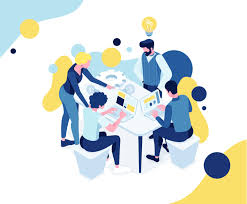 Latest posts by LT Digital Team (Content & Marketing)
(see all)