My page is gray – Loading page
In case your page becomes gray while you are editing with Elementor Page Builder, the reason may be that it has a conflict with a script which was added in the theme or with another plugin. In this situation, you need to disconnect plugin individually to find out which problem is. If you find that it is incompatible with a plugin, let contact it with Elementor support to receive help.
Occasionally, the reason may be that an add-on was installed on your browser. In this situation, you are able to go to a different browser such as Safari, Chrome, Opera or Firefox.
Another reason may be from Cross-origin and X frame restrictions issues. You are able to check whether it is a problem by looking at the error message of your control panel. In order to do this, you need to take a right click on your mouse and choose "inspect" button > "console". The error text is written in red color. In this situation, you need to make a change of the X-Frame-Options from DENY to SAMEORIGIN and your hosting company has to solve this problem.
In case you are currently using Cloudflare, you need to turn off Rocket Loader. It may need time to load the Elementor editor or you can be stuck on the gray page when Rocket Loader is turned on. The Cloudflare memory is able to deter your browser from identifying a new version of Elementor Page Builder; therefore, you have to ensure that you have removed or disconnect your cache before you update the plugins.
My page is blank
In case your page becomes blank while you are editing with Elementor Page Builder, the reason may be that it runs out of memory or to another fatal error. In this situation, you need to check whether you adopt the requirement of the Elementor and if this problem is because of the lack of memory, you are able to solve it by disconnect some plugins. In case it is the root of the problem, let contact the hosting company and ask them to enhance the memory.
Another reason may be from the way Elementor is loaded; so follow this instruction to tackle this problem: Firstly, go on the setting of Elementor Page Builder and click on the front-end editor loader method. Then enable this panel and check whether this problem is solved or not.
In some cases, the problem may deter from the difference between your URL in the back-end and the one in the front-end. Therefore, you need to ensure that there is a similarity between the site URL and the Home URL. You can also check it in "Settings > General".
Sometimes, a plugin conflict or a program installed on your computer is also the reason for this problem.
If this error is because of Fatal error, you are able to contact your hosting company to ask them to send you a PHP error logs to know exactly your issue.
Can't access the edit page
In case you are not able to get access to the editing page, you may have a memory issue or a plugin conflict. So let check the troubleshooting procedures to find out the solution.
In conclusion.
If you have any questions about this, don't hesitate to leave a comment below. we will reply as soon as possible. Besides, you can also take a look at our free Elementor WordPress themes here to get a wonderful theme for yourself.
Image credit: docs.elemntor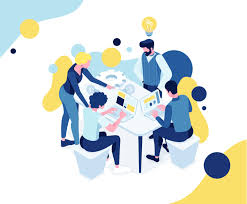 Latest posts by LT Digital Team (Content & Marketing)
(see all)