Choose the best Woocommerce Brands Plugin and get your brands well known to everyone!
What benefit does Woocommerce Brands Plugin bring you?
It is the fact that the more popular is your brand, the more benefit you can get from it. Brands are proves for your product's quality and your business credit. Understanding your needs of establishing your brands, we have collected and list below top best free Woocommerce Brands Plugin. Explore it now!
Recommended WooCommerce themes that work well with brands plugins
Top Woocommerce Brands Plugins

It is necessary to promote product brands to increase sales and generate reliability on your e-commerce site. With this Woocommerce Brands Plugin, you can add your product brands to the Woocommerce site,
Provided options:
Assign brands to products
Associating a banner and a link to each brand
Translation supported (English, Spanish)
Support Visual Composer
Highlights:
Easy to use
Full features support for the free version, no premium version exists

It is important to give each of your products a brand so that your products will have a better influence to customers by a guarantee of product's quality. This Woocommerce gets product description plugin allows you to add brands to Woocommerce products on your WordPress site easily without any effort! You can also assign multiple brands for one product.
Provided options:
Create various brands categories for products
Display brand name on Product page/ Category pages or on Product listing pages
WordPress Widget to show your brands list in Sidebars
Filter product by Brands on pages of specials brands
Highlights:
Plugin work with all Woocommerce themes
Fully responsive
Translation ready (including PO/MO files)

Every brand of your product should be named and described with an image, this Woocommerce plugin free download will help you to do this conveniently.
 Provided options:
Brands can be displayed as thumbnails by using a shortcode on a page
Assigned to a product
Filter products with a special layered nav widget
Highlights:
Easy to use
Excellent
Cool new features

YITH WooCommerce Brands Add-On allows you to display your brands of shops to attract more customers as well as help you gain more visibility. Thanks to it, your customers will be more confident and reliable ti purchase your products. A translation ready function is also included for you to get a clear understanding of its functions without the language barriers.
Provided features:
Manage brands hierarchically
Taxonomy "Brands"
Assign one or more brands to each product
View brands of a product on a single product page
Create a brand, assign a logo, a name, and a description
View archive page for each brand
And more
Highlights:
Amazing Plugin
Great support

This amazing Woocommerce Brands plugin helps you easily to create a brand for each product of your store with a name, image, and description.
Provided options:
Custom image/ brands for brands
Display products by brand ID with shortcode
Widget with brand pages links
Display brand image and description on brand pages
Highlights:
Just perfect
Works as expected
Simple and useful

Premmerce Woocommerce Brands is a powerful plugin to help you create a large number of brands which are able to be assigned to products for cataloging, searching product and opening many chances for promoting and marketing your store! Brands from this plugin are made as separate taxonomy, which helps you gain all the advantages of WordPress in taxonomy and SEO features from YoastSEO.
Provided options:
Create/ Edit/ Delete brands
Assign a brand to a product
Display list of brands with shortcode
Display a specific brand page
Filter products by categories.
Support widget to display selected brands on your site.
Highlights:
Simple and Helpful
Easy to use
Great plugin

Branding plays an important role in the successful path of your Online Business no matter you're owning a small or large company. Brand in Content is a nice plugin that makes it possible to replace the brand name of a product with an image logo and custom style in WordPress content.
Provided features:
Replace your Brand name with Image Logo
Alter the brand name with custom style in WordPress Content
Highlights:

This WooCommerce Brand Plugin gives you the ability to insert brands into the WooCommerce products of your site. It enables you to insert as many brands as you want and then assign multiple brands into your products. A function of inserting logos into your brands is also included for you to choose from.
Provided features:
Brand image Width and Height.
Custom Brand Position.
Add unlimited Brands
Assign multiple brands to your one product.
Display brand name, images, and both on a Product page.
Brands Widget.
Add logos to your brands.
Custom Permalink.
Display all brands on the page using a shortcode.
Highlights:
100% Responsive design
Lightweight plugin
Trendy WooCommerce themes that you must try, it's FREE!
Conclusion
Have you found any Woocommerce Brands plugin which is suitable for your store? If you're looking for WooCommerce Themes to create a professional WooCommerce site, you can refer to these Free WooCommerce Themes! Don't forget to share this collection with your friends if you find it helpful!
Thank you so much for reading! If you have any question, don't hesitate to comment below, we will reply as soon as possible!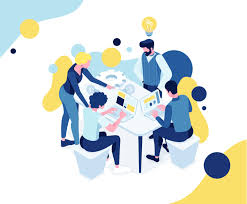 Latest posts by LT Digital Team (Content & Marketing)
(see all)