Bring to your customers the aesthetic experience on your site with the best Woocommerce Product Variations plugin!
Why should you try Woocommerce Product Variations plugin?
If your store sells clothes, apparels, accessories, jewelry, or any kind of products that are provided with various size, brand, image, color for customers to choose, then you will need a Woocommerce Product Variations plugin to help you display these options in a beautiful and eye-catching way. In this collection, we have collected some plugins that might be useful for you, check it out now!
Top Woocommerce Product Variations plugins

This is a simple Woocommerce Product Variations plugin which provides your customers with a professional and beautiful interface to choose attributes for the variation products. By turning option fields of product variation into radio colors, images, and label, you don't have to use the old-fashion dropdown product attribute fields anymore. Moreover, your customers can also view the variations options in product quick view.
Provided features:
Enable Color, label, image, text, button swatches
Created attribute variations are able to be converted to image, color, label swatches
Attribute Variation swatches shape can be selected globally in rounded or squared
Product attribute variation swatches can be reordered
Support Swatches display settings and tooltip insert
Able to work on Popup of the variable product quick view
and more.
Highlights:
Great technical service
Many settings
Beautiful design with smooth functionality.

A powerful Woocommerce Product variations plugin which is really easy to use and it helps you to show product variation items in label, colors, and images. You can easily create for each attribute values a gallery with this C4D swatches plugin. And with this gallery, it is possible to set thumbnail direction in horizontal or vertical, as well as changing the thumbnail size margin and width.
Provided features:
Create attribute color/image/text/label swatches
Create custom attribute swatch in page product editing
Work on product quick view and on variable product
Globally control attribute setting
Display settings and tooltip insert
Flip thumbnail on page listing
Swatches alignment
and more.
Highlights:
Nice assistance
Great settings and graphics customizations.

This is an amazing Woocommerce swatches plugin which allows you to set up as many images as you want to display them as product's additional variation images. Not having to insert images in the tab variable product variations but re-using image gallery as variable product variations images, this plugin seems to be very useful on your site!
Provided features:
Support many images in each variation
Customers can swap different gallery images when choosing a product variation
Highlights:
Free version offers all the essentials for great product variations
Easy to use
Quick support.

You can use this plugin to insert many images for each variation and allow users to view different images when switching Woocommerce product variations. If you are finding for a Woocommerce Product Variations plugin, the one from Emran Ahmed deserves to be taken a try.
Provided features:
Show 2 extra images on each product variation
Support unlimited themes of Woocommerce
Variation Image Removing Option
Customizable sorting variation image option
Highlights:
Responsive plugin
Great support.

Provide you with a beautiful way to show variable products' variation, this Woocommerce Product Variation plugin allows you to choose style for any attribute such as image, label, color. You can also display product sizes, colors, styles, and more.
Provided features:
Only work with variable product
Create attribute color/image/text/label swatches
Create new attribute swatch in the product editing page
Globally manage attribute
No need to use code to control swatches.
Conclusion
It is the end of the Woocommerce Product Variations plugin today, have you found any suitable one for your site yet? Hopefully you did! Besides, don't forget to visit our free WordPress themes to look for a beautiful look for your site as well.
Thank you so much for reading. If you have any question, feel free to let us know by leaving a comment below, we are always ready to help!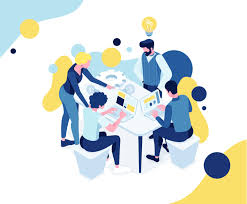 Latest posts by LT Digital Team (Content & Marketing)
(see all)