Allowing customers to download digital goods on your site with the best WooCommerce Digital Downloads plugin!
Why should you use Woocommerce Digital Downloads plugin?
Different from a physical kind of product, digital products need to be downloaded instead of shipping or delivering. Therefore, you should have a good WooCommerce Digital Downloads plugin to help customers download songs, images, app, or any other digital product easily. In today's collection, we will list some plugins that can support you do this job well. Let's take a look!
Recommended WooCommerce themes that work well with digital download plugins
Top Woocommerce Digital Downloads plugins

This is a powerful WooCommerce Digital Downloads plugin that helps you offer free downloads on the WooCommerce store. This customizable plugin permits users to skip the checkout step to download your free digital products (both multiple and single files are supported). It also works well with WooCommerce Memberships.
Provided features:
Sell online course documentation, audio files, plugins, themes, and any other digital catalogs
Free download digital products without checkout
Rock-solid secure
Authentication is handled by your server
PDF files and WooCommerce memberships built-in support
and more.
Highlights:
Automatically style download link and button to make it suitable with your theme
Easy to use
Great support.

A useful WooCommerce Digital Downloads plugin that supports your customers bypass unrequired fields to place an order quickly. This plugin will be a helpful solution if you are selling digital products since this kind of product does not need customers' information on address, billing. Your customers will experience an easy and smooth process to get the product they want without disturbing unnecessary fields.
Provided features:
Remove fields that are not necessary for downloadable digital products
Set quick checkout on All downloadable and/or virtual products
Enable / Disable – Quick checkout button
Enable or disable exclude order note on checkout
Quick Checkout for all downloadable and All virtual products
Exclude multiple fields on checkout
Set quick checkout button on the Shop page
And more
Highlights:
Useful and work great
Prompt Response
Great Service
Besides, there are more choices of WordPress Digital Download plugin for you, find out more below!

This plugin Easy Digital Downloads is an outstanding solution if you want to sell digital products (including ebooks, soundtracks, graphics, photos, documents…) on your WordPress site. It provides a powerful shopping cart system that allows customers to buy multiple files at one time with a nice design and minimum page loads.
Provided features:
Support discount code
Complete customer management
Shopping cart
Discount codes
Frontend shopping cart
Works with any theme
Unlimited download files
File access control by authorized customers only
and more.
Highlights:
Responsive and helpful support
Fantastic plugin
Smooth Sailing

An all in one plugin that helps you track and manage file download from your site, besides, this WordPress Digital Download plugin also allows you to sell digital products and provides you with the easiest checkout option for the best user experience.
Provided features:
Post type and taxonomy are customizable
Drag& Drop to upload file
Use server file browser to attach a file from your server directly
Google Drive support (15 GB)
DropBox support (2 GB)
Category level access control
Download speed control
Password protection
CAPTCHA protection
and more.
Highlights:
Complete and excellent support
Awesome digital download management system

Easy Digital Downloads Free Link is a wonderful option that enables you to alter your "add-to-cart button" into a direct link in order to download files (in case it is free products and has just one file). In addition, your cart icon will be replaced by a download icon or a direct download link.
Provided features:
Replace the add-to-cart button
Alter the cart icon with a download icon
Already translation
Highlights:
Works very well
Useful plugin
Top-notch support

Sell Digital Downloads is a perfect option that you can use to sell your digital downloads via PayPal in an extremely easy way. What's more, thanks to using it, you can also upload your files through WordPress media uploader and sell a huge amount of downloads smoothly.
Provided features:
Upload files easily via WordPress media uploader
Sell various types of downloads
Create unlimited products
Manage products and orders through standard WordPress UI
Easy File download using PayPal
Upload thumbnails for your downloads
Create a product display box using a shortcode
Work flawlessly with the latest version of WordPress
And more
Highlights:
Works nice and easy
Simple and fantastic
Good plugin

Jilt for Easy Digital Downloads will help you to enhance your sale effectively. It enables you to contact your customers as well as send emails for them according to their shopping behaviors in an automatic way.
Provided features:
Enhance your transactional emails
Built for site performance
Send automated post-purchase follow-ups
A complete abandoned cart solution
Powerful segmentation
Email all of your customers
Highlights:
An excellent little piece of software
Amazing app
Easy Setup
Trendy WooCommerce themes that you must try, it's FREE!
Conclusion
That's all of the best WooCommerce Digital Downloads plugin collection today! Have you found the one you need here? Don't forget to share this post with your friend if you think it will be useful for them. Furthermore, you can refer to free WooCommerce themes to create a wonderful WordPress website.
Thank you so much for reading! If you have any questions, please leave a comment below, we will reply as soon as possible!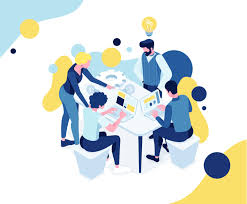 Latest posts by LT Digital Team (Content & Marketing)
(see all)