If you are finding a useful tool to manage your online store, top Woocommerce Inventory Management Plugin will help you a lot.
Why should you download Woocommerce Inventory Management Plugin?
Not only building your site appearance, but it has also taken you a lot of time to update products, orders, variations, instant search,…in your store. Now it is time to save development time and allow yourself to take a rest by choosing an intelligent Woocommerce Inventory Management plugin from this newest collection. Don't just stand there, come and give it a look!
Top Nice Woocommerce Inventory Management Plugins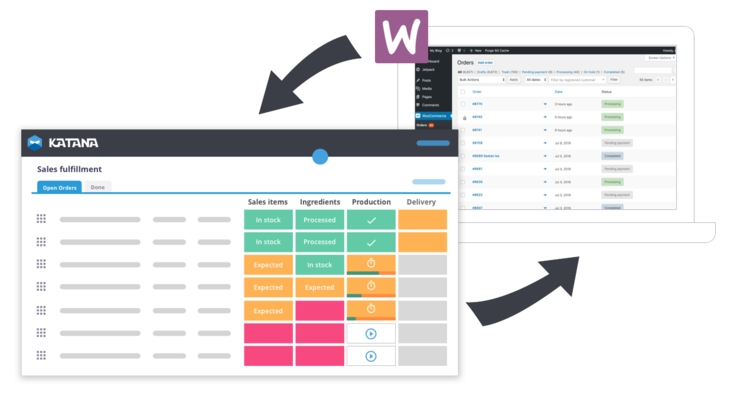 Katana is one of the easiest-to-use inventory management plugins, thanks to its visual and intuitive dashboard. It has been designed for scaling manufacturers who seek to easily manage raw material inventory, schedule operations, create bill of materials, and monitor floor-level production. As it smoothly integrates with WooCommerce, it allows you to keep track of your entire business operations from one centralized point of truth.
Provided features:
Finished Goods and Material Availability
Bill of Materials (Product Recipe)
Priority-Based Production Planning
Multiple WooCommerce Stores
Multichannel Sales Support
Manufacturing Floor-Level Control
Manufacturing Cost Calculations
Highlights
Visual and modern platform
Easy to adapt and use
Great customer support

This is a powerful Woocommerce Inventory Management plugin which allows you to manage your store and make your business grow fast. From just a single screen, you can simply control anything, directly, such as product bulk update, orders, instant search, variations, export, and more. Especially, you can manage all types of WordPress custom post and all of its custom fields.
Provided features:
One-screen interface with excel design
One-click update and inline editing
Delete and add records
Instant search
Hide/show data columns
Advanced search filters
Full editing
Manage and view product variations
and more.
Highlights:
Fast and helpful support
Great function provided
Save time managing your store.

Woo commerce by its default doesn't delete an item from the inventory till someone buys it actually. This great Woo commerce Inventory Management plugin will help you decrease the quantity of virtual stock of any item without modifying its inventory actually, therefore, missing data problem will not happen when the cart data is removed. It will be a useful plugin to reduce customer support rate.
Provided features:
Expire items automatically from the cart
The expiration time is configurable
and more.
Highlights:
Simple to use
Nice plugin
Easy to use

Created by WPML, this Woocommerce Inventory Management plugin seems like the greatest one for a repository of WordPress plugin. This plugin provides you with full management of your online store stock, you can edit anything in your Woocommerce inventory, locations, SKUs, suppliers, weight, and prices quickly. It has a user-friendly interface to use.
Provided features:
Stock Control system
Identify your inventory easier with image thumbnails
Overview of short product names including ID and SKU of products
Edit purchase prices directly from Stock Central page
Bulk edit
Update, edit, change inventory of all Woo-commerce products containing in your database
and more.
Highlights:
Great for drop-shipping business
Helpful documentation and videos.

If your store has too many products to manage it efficiently, you will need help from one of the best Woocommerce plugins – Barcode Generator. By using this plugin you can manually make barcodes or just generating barcodes for chosen categories and products.
Provided features:
WooCommerce Product Variations support
Create barcodes for specific products manually or for entire categories
Create label sheets
Support UPC, EAN, Data Matrix, QRCode, CODE39, CODE128
Make a transcript of the same barcode (in manual mode)
And more
Highlights:
Easy to use
Efficient
Great support

With this amazing Woocommerce Inventory Management plugin, you will not miss any sales anymore. It allows customers to subscribe to any product which is out of stock, then they will receive a notification email to inform them that the product is in stock now. You can also have an overview of how many customers are interested in what product is out of stock.
Provided features:
Create a form with an out of stock product and allow customers to register
Send to admin an email about the customers who have subscribed and the out of stock product they want
Create a field to the inventory of editing product page to display the number of interested customers
Compatible with Woocommerce 3+
And more
Highlights:
Lightweight
Simple and powerful
Works with WP All Import

Z Inventory Manager is an intuitive, easy to use online inventory management and tracking plugin for WordPress. Thanks to this plugin, you can organize your sales, purchase orders, shipments, receipts and much more. Check it out!
Provided features:
Inventory Management
Purchase Orders
Manage your sales and deliveries, register shipments
Monitor utilization for all your inventory
Highlights:
Easy to use
Nice plugin
Great support

WPC Product Bundles for WooCommerce is built for shop owners to create amazing deals that combine several products to put for sale together. Furthermore, it is also optimized for search engines, increases site ranking, and ensures a higher conversion rate.
Provided features:
Drag & drop to rearrange bundled product order
Set a default quantity for each item in a bundle
Customizable bundled items' quantity
Set discount by percentage or by numbers
Set the min/ max quantity for each item or the whole bundle
Auto-calculated options for regular & sale prices
Create virtual or downloadable product bundles
Highlights:
Powerful plugin
Easy to use
Fully responsive
Conclusion
It's the end of our collection of Woocommerce Inventory Management plugin today! Have you found any suitable plugin for your site yet? Don't forget to visit our free WordPress themes to get more beautiful designs at an affordable price.
Thank you so much for reading, if you have any question, please feel free to let us know by leaving a comment below, we will reply as soon as possible!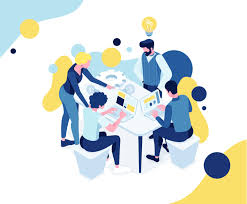 Latest posts by LT Digital Team (Content & Marketing)
(see all)