Let's control your order status in an effective way by getting the best WooCommerce Order Status plugin!
The benefit of using Woocommerce Order Status plugins
In order to manage the status of your store shipments, projects, orders or any other products efficiently, you will need a suitable WooCommerce Order Status plugin to do this job for you. In today's collection, we are going to introduce the best plugins which might be really useful for you and your site to run the online business conveniently. Let's take a look!
Recommended WooCommerce themes that work well with order status plugins
Top Woocommerce Order Status plugins

This amazing Woocommerce Order Status plugin permits you to manage orders, shipments projects status easily and conveniently by posting tickets or updates of order tracking, customers can view them from the frontend so we can have easier order management. This plugin provides you with a list of simple order shortcodes to do the job!
Provided features:
Update orders, projects, shipments' status
Set up for customers searchable orders and ticket numbers
Simple order management
Automatically send email to customers when there is an order updated or created
Provide Custom status that is suitable with your business
and more.
Highlights:
Nice documentation
Good support service
Simple to use, fully customizable.

By using this Woocommerce Order Status plugin, you can add to your Woocommerce custom order status easily. What's more, you can also use this plugin for inserting status for your websites for example Custom status label, Custom status icon, Custom status slug, icon & column color, and so on.
Provided features:
Add custom status slug, label, icon, and column color.
Custom status might be added to admin reports and admin order list bulk actions.
Highlights:
Easy to set up
Fast and professional customer service.

This WooCommerce Order plugin is a powerful tool that helps you manage orders conveniently with many useful features. By using this plugin, you also enable your customers to request the order cancellation from their account order page. Moreover, the admin can also get a cancellation request email notification as well as send you a response for the cancellation request and then get an option to approve ot decline the cancellation request as well.
Provided features:
Add button "Cancel order request" to my account page
Customer can send an order cancellation request to the admin
Send order cancellation request to admin or store manager
Translation ready
Admin can accept or deny the request for cancellation
Display cancellation request button
Restore product inventory automatically
Highlights:
Well-coded
Simple and intuitive.

This great WooCommerce Order plugin provides you with full control of which paid orders type can be completed automatically by permitting the WooCommerce store to temporarily stop the auto-complete of the paid order for all products, virtual or virtual downloadable. You can accept or decline manually the delivery of these items.
Provided features:
Approve all paid or free virtual orders
Release a virtual downloadable product for download
Control over which types of paid orders can be automatically completed
Receive an email to inform them that the order has been placed
Full control over which paid orders can be auto-completed
Highlights:
Useful features
Work well.

Another useful WooCommerce Order Status plugin to complete orders of your WooCommerce store automatically. This plugin is fully compatible with WooCommerce 2, 3+ and supports PayPal, Stripe, and Sagepay.
Provided features:
Orders containing "Virtual" products will only be completed
Orders of all product will be changed to "Completed" when payment
Every order will be displayed "Completed"  without depending on the payment status.
Highlights:
Very simple
Works as expected
Lightweight plugin

MIMO is a WooCommerce Order Status plugin to manage information for shipping orders and let customers know about their order shipping.
Provided features:
Add service providers
Add shipping information to your email completing.
Change orders status to be completed automatically.
Highlights:
Very useful
Simple but Great

Advanced Shipment Tracking for WooCommerce gives you the ability to insert tracking info for your eCommerce Orders and then your customers can get an easy way to track their orders as well. What's more, this WooCommerce Plugin also provides you a great management tool as well as automate their post-shipping orders flow.
Provided features:
List of 250+ Shipping Providers
Customize The Tracking Display on the Order Emails
Easily add Tracking information to orders
WooCommerce REST API Support
Custom Shipping Providers
Keep your Tracking Links Up-To-Date
Custom Order Statuses
And more
Highlights:
Essential Plugin
Do exactly as described
Wonderful platform
Trendy WooCommerce themes that you must try, it's FREE!
Conclusion
It is the end of the best WooCommerce Order Status plugin collection today! It would be great if you can find at least one plugin that is useful for your site. Don't forget to visit our free Woocommerce themes and explore more beautiful designs.
Thank you so much for reading! If you have any question, don't hesitate to comment below, we will reply as soon as possible!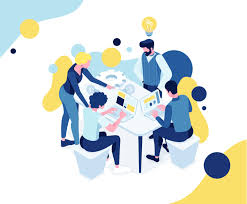 Latest posts by LT Digital Team (Content & Marketing)
(see all)