There are plenty of effective tools that help you to improve the productivity of your eCommerce store, installing Woocommerce Quantity Plugin is one of the best tools that you should consider.
Why should you use Woocommerce Quantity Plugin?
This tool plays an important role as a powerful "weapon" that helps you come through this work without any effort. Each plugin will be listed along with a detailed description and its features, highlights so that you can make a decision easily. Just come and take a look!
Recommended WooCommerce themes that work well with quantity plugins
Top excellent Woocommerce Quantity Plugins

The WooCommerce Quantity Manager plugin by Barn2 gives you full control over quantities in your store. It has every quantity-related feature that you can imagine, such as WooCommerce minimum and maximum quantity options, min/max spending value limits, default quantity features, and quantity step values.
You can set the rules at every possible level in your store. For example, you can set min/max quantities globally so that they apply to the entire order. Alternatively, you can set rules on categories or even specific products or product variations. This gives you a huge amount of flexibility, yet the plugin is also very easy to use and quick to set up.
Provided features:
Add quantity rules for the cart, product categories, or individual products and variations
WooCommerce min and max quantities
Minimum and maximum spend values
Quantity increments
Change the default quantity (e.g. to zero, or any other number)
Enable quantity rules for certain user roles only
Highlights:
Quick and easy to use
Full support included
Reliable and well maintained
Free 14-day trial available

This is a WooCommerce Quantity plugin which supports you with some kinds of product with a particular quantity that you have pre-defined. With this plugin, you can easily offer customers attractive discounts based on quantity and enjoy the sale increase. When customers change the quantity of a specific product, the bundle price will change too.
Provided features:
Support a smart price calculation
Re-arrange by dragging and dropping
Able to set each product quantity
Calculate the normal and sale price automatically
Virtual/downloadable bundle
Integrate with WPML
and more.
Highlights:
Support popular languages
Great functionality
Well-maintained
Quick support.

This simple WooCommerce Max Quantity plugin will set a maximum limit for a number of products that can be added to the shopping cart, applying for each item, per order.
Provided features:
Set universal limitation to apply to all products
Able to set different limitation for a specific product which will be overridden universal limitation
Not require customers to log in
and more.
Highlights:
 Support popular translations
Good documentation
Easy to use
Simple and functional.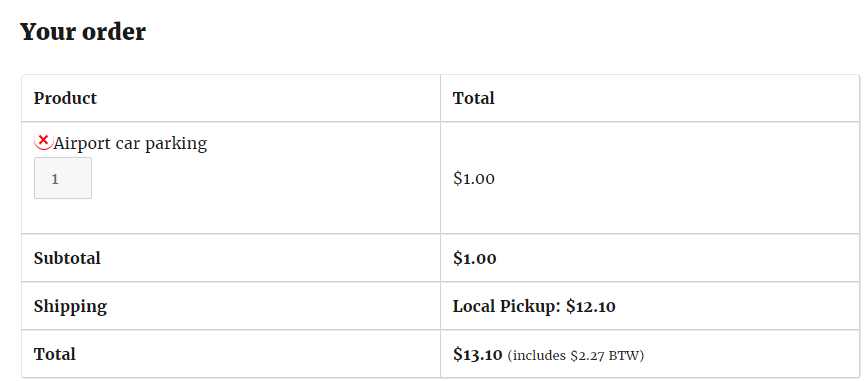 This WooCommerce Quantity plugin allows your customers to change product quantities and remove products from the standard WooCommerce checkout page.
Provided features:
Update price amount automatically when changing the quantity
Allow the site admin
Highlights:
A wonderful Woocommerce Quantity plugin that helps admin to enable/disable maximum and minimum purchase feature of a specific product for each product.
Provided features:
 Manage the maximum and minimum limitations for each product.
Highlights:
Work easy
Fill the basic functionality
Easy to install and configure.

With this plugin, you can set up limitations for product cost in groups or in orders, limitations for product quantity, product variations,…Besides, it is also possible to add product variation and product to the group.
Provided features:
Quantity limits for products/product variations
Infinite groups of products
Quantity/cost limits for products in the cart
Cost limits for products in the cart
Highlights:
Integrate and extend WooCommerce functionality well
Great support.
Trendy WooCommerce themes that you must try, it's FREE!

When you want to sell a fixed quantity in spite of incremental quantity like the default support of WooCommerce, then this WooCommerce Quantity is for you! With this plugin, you can stop users from purchase products with unlisted quantities.
Provided features:
Add discount or particular price directly when defining the fixed quantity list
Sell fixed quantity instead of incremental quantity
Avoid Sale Price form in General tab
Highlights:
Responsive and great support

WooCommerce Min Max Quantity & Step Control Single is a great plugin that provides you a great tool to set the minimum and maximum quantity for each product in an individual way. Moreover, thanks to this plugin, you can also set the increment or decrement step based on your need.
Provided features:
Set product's minimum, maximum quantity
Manage the validation of products quantity
Set the increment or decrement step
Highlights:
Nice Plugin
Worked perfectly
Helpful

Quantity Plus Minus Button for WooCommerce gives you an option to insert well-designed quantity buttons for your WooCommerce quantity input box. What's more, this plugin also enables you to insert a plus and minus button for your WooCommerce.
Provided features:
Set custom border-radius
Well documented
Clean code
Compatible with all themes
Quantity step supported
Decimal quantity supported
Customizable button design
And more
Highlights:
A great little plugin
Quick and helpful support

All in One Product Quantity for WooCommerce enables you to manage your product order quantities for your WooCommerce sites. Thanks to this plugin, you can also gain an option to set a minimum or maximum quantity for all products. An option to display a default quantity for your products in case clients open your page is also provided.
Provided features:
Enable decimal quantities in WooCommerce.
Replace standard WooCommerce quantity number input
Define a unit to show next to the price
Show quantity field on archive/categories pages
Set exact allowed or disallowed quantities
Show total price for the quantity in 5 locations
Highlights:
Excellent plugin
Powerful
Fantastic support
Trendy WooCommerce themes that you must try, it's FREE!
That's all of our collection of the best WooCommerce Quantity plugin. We hope that this article post somehow helps you choose a suitable plugin for your Woocommerce store. Don't forget to share with your friends and visit our free WordPress themes for more amazing designs of WordPress CMS.
Thank you so much for reading. Please feel free to contact us or leaving a comment below if you have any question, we will reply as soon as possible!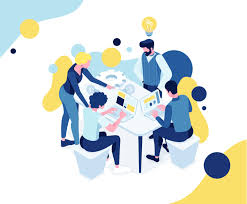 Latest posts by LT Digital Team (Content & Marketing)
(see all)