If you are finding a plugin to help you show pricing information for your WoCommerce store, this article will suggest to you some powerful WooCommerce Pricing Plugin that you can use
Why should you install the Woocommerce Pricing Plugin?
Woocommerce Pricing Plugin is considered the best way to increase your sales and get more customers. Thanks to using such kind of plugin, you are able to indicate to your customers the prices of your products as well as provide some amazing discounts. Moreover, some of the plugins below also include a currency-changing function so that your customers can get your products easily. So let's start now!
Recommended WooCommerce themes that work well with pricing plugins
Top Best Woocommerce Pricing Plugins

Here is a powerful and amazing WoCommerce Pricing Plugin. By using it, you are able to make a table including your products with a beautiful design. WooCommerce Pricing also provides you a wonderful tool so that you can modify directly prices of your products.
Provided features:
Create an unlimited pricing table
Add unlimited packages with unlimited functions
You can set other colors for each table
Background image for the table area
create pricing in any language
Advanced settings for each table
Drag and drop items for easy sorting
URL button and text
Font size settings
And more
Highlights:
Great plugin
Numerous features

Role-Based Price For WooCommerce helps you to make your shop into multi-currency and pricing levels. By this way, you can offer different prices for your products which is suitable for the different customer group. Its newest version is improved a lot so that you can get a smoother and faster function.
Provided features:
Works With WPML
Developer Friendly
User Friendly UI
Supports Regular & Selling Price
Easy To Create Addons
Shortcode to get product price
Highlights:
Awesome job
5 stars plugin
Perfect and easy to use

This WooCommerce Pricing Plugin provides your specific users wholesale pricing for your product range. Moreover, this plugin also enables you to display or hide the original price from wholesale clients. WooCommerce Wholesale Prices plugin also gives you an ability to select to disable coupons for wholesale.
Provided features:
Choose to disable coupons for wholesale
Show/hide the original price from wholesale customers
Easily set wholesale prices on Simple or Variable Products
Display of your wholesale prices
Adjust wholesale user role naming
Highlights:
Excellent wholesale plugin
Great support
Fantastic plugin

Price Based on Country for WooCommerce enables you to sell similar products in numerous currencies which according to the nation of customers. What's more, this plugin also allows you to sell and then get the payments as well as decrease the cost of currency conversions.
Provided features:
Set product's price for each country
Reduce the costs of currency conversions
Sell and receive payments in different currencies
Shipping currency conversion
Apply currency conversion
Highlights:
Lightweight and modifiable
Work as described
Excellent tool

This plugin enables you to apply bulk discounts for your WooCommerce products in real-time. Dynamic Pricing is very easy to use and install. After setting up this plugin, you can insert your pricing deals which are according to any particular parameters. Many features are also included in this plugin that enables you to use it more effectively.
Provided features:
Discounts on all products in a category
WooCommerce discount based on quantity
Quantity or range based discounts
Customize pricing table titles, border-color
WooCommerce dynamic pricing table
Discounts on specific products
Exclude selected products from discounts
And more
Highlights:
Easy to use
Excellent support
Wonderful

This WooCommerce plugin enables you to indicate your customers how much a weight unit cost when selling your products. What's more, you can also recalculate the price per weight and after that displaying them based on your liking. You can also set the store-wide for specific products.
Provided features:
Recalculated price per weight
Additional custom text for all prices
Hide original price when products on sale
Additional custom text for variations
Hide maximum price for variable products
Highlights:
Compatible with sorting
Fast support
Great plugin and feature

This WooCommerce Pricing Plugin helps you to output "Call for Price" if the price field for your product is left empty. Furthermore, Call for Price for WooCommerce enables you to alter the default add to cart button text as well as hide the button totally for your products with the empty price.
Provided features:
Extend WooCommerce by outputting "Call for Price"
Change the default add to the cart button text
Hide button for products with empty price
Supports all product types
Highlights:
Excellent plugin
First-class support
Easy and perfect

WooCommerce Gold Price allows you to insert gold price to your WooCommerce sites in real-time. In addition, this plugin also allows you to alter the prices of your gold products which is according to the weight, purity as well as gold value.
Provided features:
Add the gold price to WooCommerce
Change the prices of gold products
Highlights:
Nice plugin
Work as a charm
Useful

Pricing Deals for WooCommerce is a wonderful tool that allows you to provide marketing deals, as well as discounts, provide for your WooCommerce sites. What's more, this plugin also helps you to generate a rule which is tailored to your desired deal.
Provided features:
Streamlined Processing
"Discount Equal or Lesser Value Item"
Clone Rule Function
Discount Rule Screen Layout
Select Group options
Highlights:
Amazing support
Great tool
Very capable plugin
Trendy WooCommerce themes that you must try, it's FREE!
Conclusion
Thanks for reading! We hope that this article about the collection of top powerful WooCommerce Pricing Plugin can help you choose the best one! If you find it useful, don't forget to share it with your friends. If you have any questions, leave a comment below. We will answer it as soon as possible.
Besides, you can access free WordPress themes to have a more attractive design for your websites.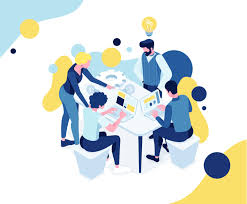 Latest posts by LT Digital Team (Content & Marketing)
(see all)