If you are finding the best way to improve your customer experience and enhance your sales, using the Woocommerce Cart Plugin is one of the most optimal methods to handle this task.
Why is the Woocommerce Cart Plugin useful for your site?
 We have collected and listed below Woocommerce plugins free which get the highest ratings and good reviews from users. Come with each plugin will be a short quick description and its highlights to give you the best overview of these plugins so that you can choose the most suitable one easier. Now let's take a look!
Recommended WooCommerce themes that work well with cart plugins
Top Nice Woocommerce Cart Plugins

WooCommerce Cart Abandonment Recovery enables you to stop cart abandonments and then recover lost revenue effectively. This WooCoomerce Cart Plugin provides you anything you need, so that you can recover your abandoning carts in real-time.
Provided features:
Unique Checkout Links
GDPR Compliant
Ready templates for follow up emails
Webhooks
Coupon Code
A full report of how the plugin is working
Highlights:
Amazing idea
Very good coded plugin
Support reply very fast

WooCommerce Menu Cart is one of the best WooCommerce plugins that help you install the shopping cart button to the navigation bar.
Provided options:
Display items only, price only, or displaying both.
Display only cart icon, or just items/prices.
Display constantly, or only display when the cart contains an item
Customize your own CSS
Float left/ right, or you can use default settings of the menu
Highlights:
Setup quickly within a minute
Support many languages

YITH WooCommerce Cart Messages is an ideal WooCoomerce Cart Plugin that you can use to insert your custom messages in your cart page or in your page as well. There are many types of messages for you to choose from based on your desire.
Provided features:
Add custom messages
Create messages according to some specific categories
Add free text in the message
Create messages according to some specific products
Highlights:
Very customizable
Work perfectly
Simple and intuitive

This is one of the best Woocommerce Plugins free which is to prevent your eCommerce site from hiding access to the cart which is caused by UX mistake. woocommerce Cart tab adds a sitewide tab to show a number of products in the cart. When customers click the tab or adding an item to the cart, cart contents will be revealed along with the checkout link.
Provided features:
Adds a sitewide tab
Display the number of products in the cart
Reveal the cart contents with a link to the checkout
Highlights:
Quick and easy to install
Displays on all pages except cart & checkout

HubSpot for WooCommerce is a powerful WooCoomerce plugin which is suitable for many types of eCommerce sites. HubSpot has many wonderful functions, one of them is tracking and recovering the abandoned carts of customers. Thanks to this function, you are able to drive more sales and encourage customers to add products to their shopping carts.
Provided features:
Track and recover customers' abandoned carts
Sync your WooCommerce store data
Create insightful reports on your customers
Orders to track the growth of your business
Manage your customers and their orders
Create and send beautiful, responsive emails
Build advertising campaigns
Highlights:
Great integration and support
Awesome
Easy to setup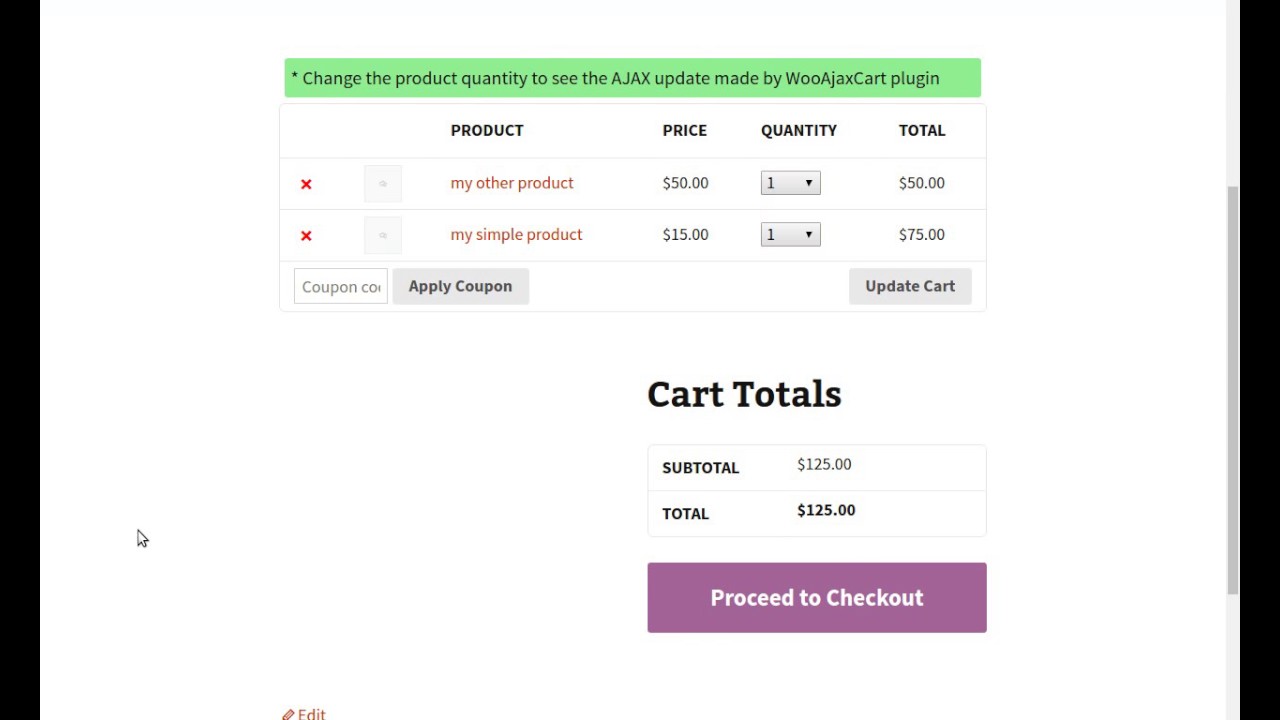 This is a Woocommerce Cart plugin that allows you to change Woocommerce Cart page default behavior, let customers see the Total price of their cart when they change a product's quantity without clicking on the "Update cart" button. This functionality will be added automatically when you activate the plugin, it helps to improve customers' shopping experience on your site with "convenience".
Provided features:
Automatically reload and recalculate Cart
Show -/+ buttons around item quantity on the cart page
Faster AJAX reload call
Show item quantity as a select instead of a numeric field
Lock quantity inputs to allow only change
Show user confirmation when changing item quantity to zero
Update price vs quantity calculation automatically
 Highlight:
No need to add any code/ theme/ hack
Efficient plugin
Works Fine and easy

Side Cart is a Woocommerce plugin that allows customers to see a number of products in their cart with a provided site-wide basket, they can also remove products from the side cart. It has an ajax add to cart feature on single product pages as well.
Provided features:
Proceed to button "Checkout".
Remove added products without changing the current page.
Choose your cart icon position freely.
Highlights:
Can be used for all kinds of products.
Able to see all added products inside the cart.
Fully Customizable.

Abandoned Cart Lite for WooCommerce gives you the ability to recover the carts from your WooCommerce shop. Moreover, this plugin also helps you to send email notifications for your customers as well as reminding them about the abandoned orders.
Provided features:
Recover their abandoned carts
Automatically stops email notifications
Captures abandoned guest carts
Identify the Abandoned Orders information
Works off-the-shelf
Track abandoned orders value v/s recovered orders value
Add custom variables
Create unlimited email templates
And more
Highlights:
Fast Support
Highly recommended
So helpful
Trendy WooCommerce themes that you must try, it's FREE!
Conclusion
That's all of our collection of best Woocommerce Cart plugins today. Through this collection, we hope you can find out at least one plugin that is suitable for your website. It's time to make your site more convenient and comfortable for every customer to go shopping. Besides, don't forget to give your site an amazing look by going with our 50+ Best Free WooCommerce Themes on 2021!
Thank you so much for reading! If you have any question, please feel free to comment below, we will reply as soon as possible!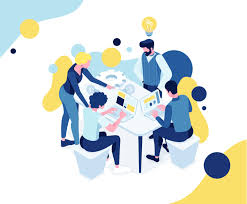 Latest posts by LT Digital Team (Content & Marketing)
(see all)