Make more functions to your WooCommerce websites with the top awesome WooCommerce WordPress Plugins!
The advantages of using WooCommerce WordPress Plugins
WooCommerce is one of the best plugins that allows you to create an amazing online shop. It can quickly convert your WordPress website into an eCommerce store. However, to make the plugin work perfectly, you will need a compatible theme. There are a number of wonderful Free WooCommerce Themes designed specifically for WooCommerce stores. Do you have a sales website with WooCommerce? Then take a look at this article. Here are 15+ Necessary WooCommerce WordPress Plugins that you should not ignore!
Recommended WordPress themes that work well with WooCommerce plugins
Top WooCommerce WordPress Plugins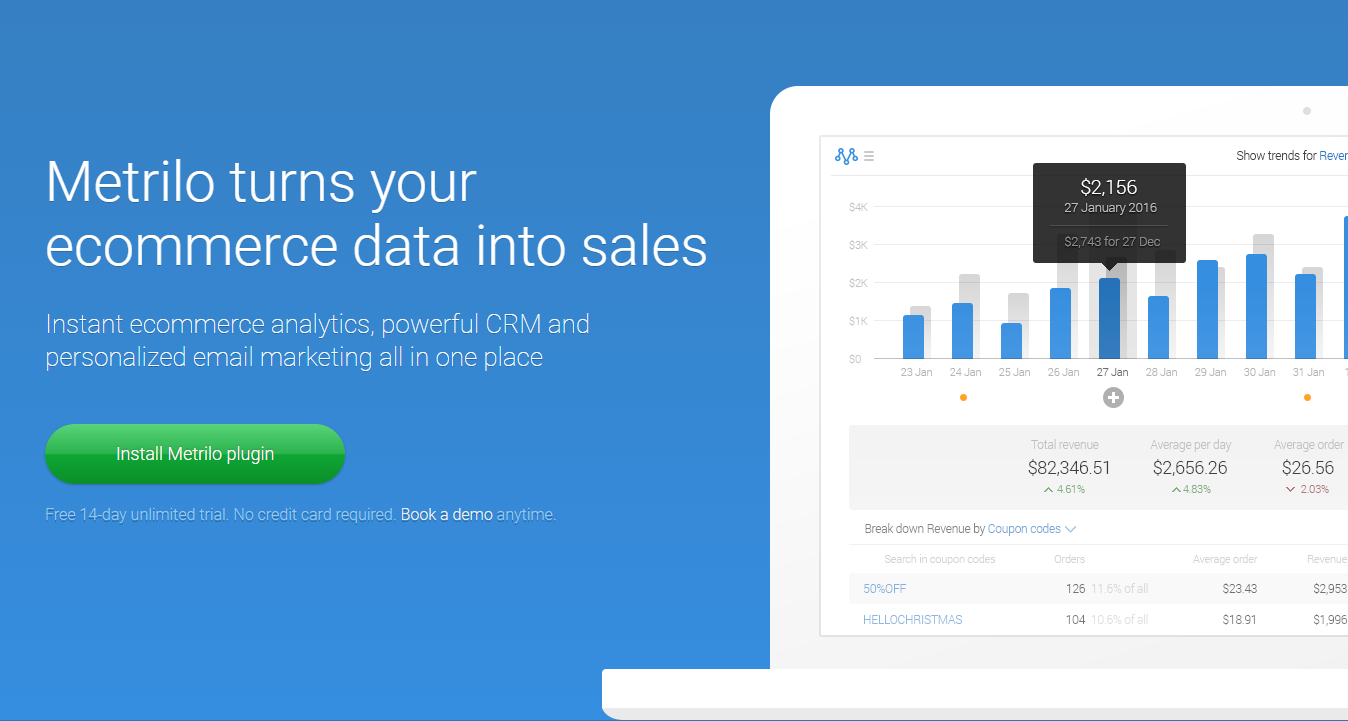 Metrilo will help you to keep your customers coming back by monitoring the activities of clients on your WooCommerce store.
Provided features:
Metro measures your KPIs, analyze trends, and present it all to you in one place s
Automate & Personalize your e-commerce email marketing to boost the conversion rate
Metrilo's specialized eCommerce CRM tracks clients' behavior and creates customer profiles

WooCommerce Stripe Payment Gateway enables you to accept payment online from your customers such as Visa, America Express, MasterCard, iDeal, SEPA, JCB and much more. Moreover, Apple Pay, Microsoflt Pay, or Google Play from your mobile and desktop are also accepted 
Provided features:
Accept payments online
Take payments directly on your store via Stripe's API
Pay using payment details associated with their mobile devices
Highlights:
Very helpful
Work great
Always Reliable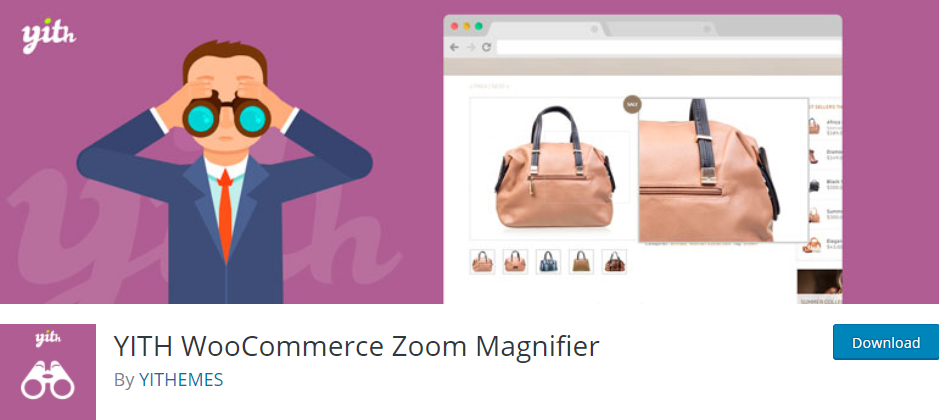 This is an awesome WooCommerce WordPress plugin that will help you to improve your sale by helping your customers inspect the quality of your products with its features.
Provided features:
It will show a bigger size product image when mouseover.
Allow you to customize the zoom area and enable /disable it on mobile devices.
Add a slider showing product image thumbnails and customize it.
Highlights:
Awesome Plugin
Very Effective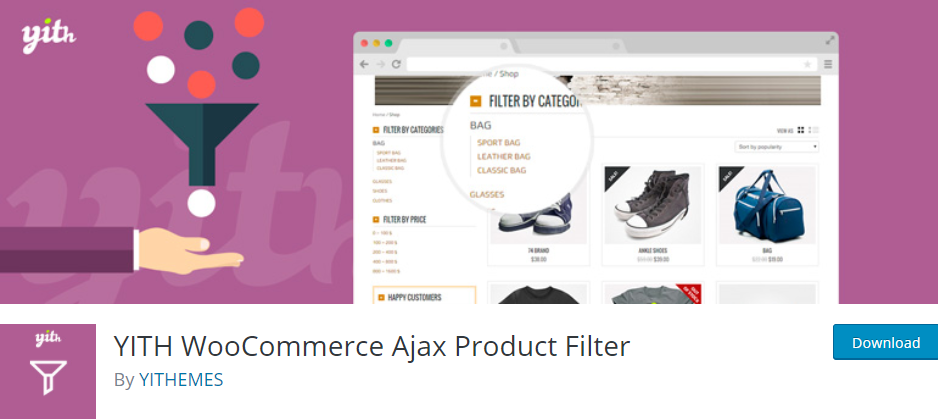 The plugin allows you to apply the filters to display the WooCommerce variations of the products that you are looking for in a quick and very intuitive way.
You can filter by 4 layouts available: List, Dropdown, Color, Label.
Provided features:
Two additional layouts for the YITH WooCommerce Ajax Product Filter widget
Search filter for products on sale/available
Ajax sorting for products displayed on the page
Customizable reset button
WooCommerce Search filter for products of a specific price range
Customization of the WooCommerce Price Filter widget
Upload of an icon as a customized loader
Highlights:
Working great
Helpful support
Works as described

This WooCommerce plugin allows you to translate your WooCommerce store into multiple languages. You can translate everything from WooCommerce products, categories to attributes. So it allows inventory tracking without breaking products into languages and enables running your store with multiple currencies.
Provided features:
Translate all WooCommerce products
Keeps the same language through the checkout process
Allows inventory tracking without breaking products into languages
Enables running a single WooCommerce store
Allows enabling different payment gateways based on a customer's location
Sends emails to clients and admins in their language
Highlights:
Excellent plugin
Simple yet effective
Amazing work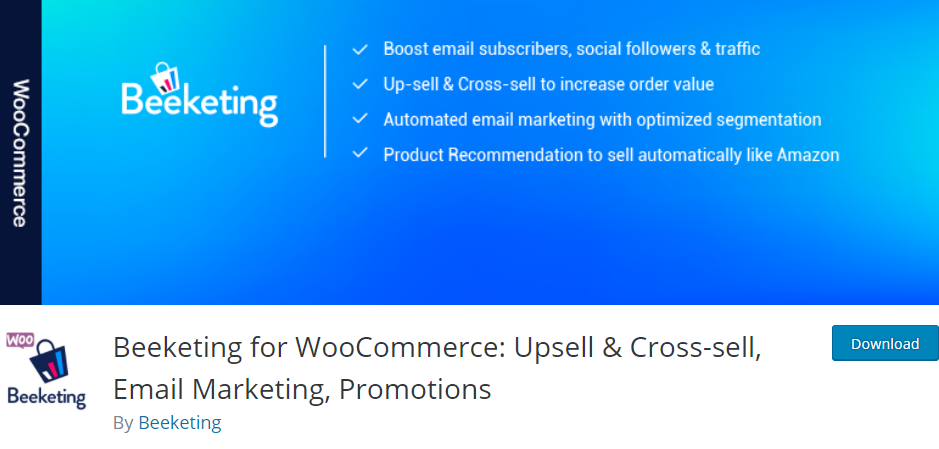 This is a comprehensive automated sales & marketing solution for WooCommerce online stores that help you to improve conversion rates, care for customers, and increase sales.
Let's see its features:
Up-selling, Cross-selling, Offer discounts
Run different types of incentive offers
Add product recommendation sliders
Send personalized email campaigns
Create notifications for products
Display eye-catching popup to motivate new customers
Add a countdown timer
Optimize shoppers' user experience on mobile web
Implement an instant Facebook chat tool on the website

WooCommerce PDF Invoices & Packing Slips allows you to insert a PDF invoice to confirm emails for your customers. With this plugin, you are able to modify or create your own template as well as select to download or print the invoices as well as packing slips.
Provided features:
Generate PDF invoices/packings slips in bulk
Automatically attach invoice PDF to WooCommerce emails
Fully customizable HTML/CSS invoice templates
Download the PDF invoice/packing slip
Download invoices from the My Account page
Sequential invoice numbers – with custom formatting
Highlights:
Awesome Plugin
Better support
Easy to use

With the WooCommerce Checkout Manager plugin, you can customize and manage the fields on your WooCommerce Checkout page with ease.
Provided features:
Add new fields to the checkout page.
Make checkout fields optional.
Add or remove required fields.
Show or Hide fields for each User Roles.
Upload files on Checkout Page.
Sort and export orders by Field Name.
Add new fields to the Billing and Shipping sections.
Create fields to remove the tax.
Create fields to add additional amounts.
Replace Text using Text/ Html Swapper.
And many more.
Highlights:
Excellent plugin
Simple to use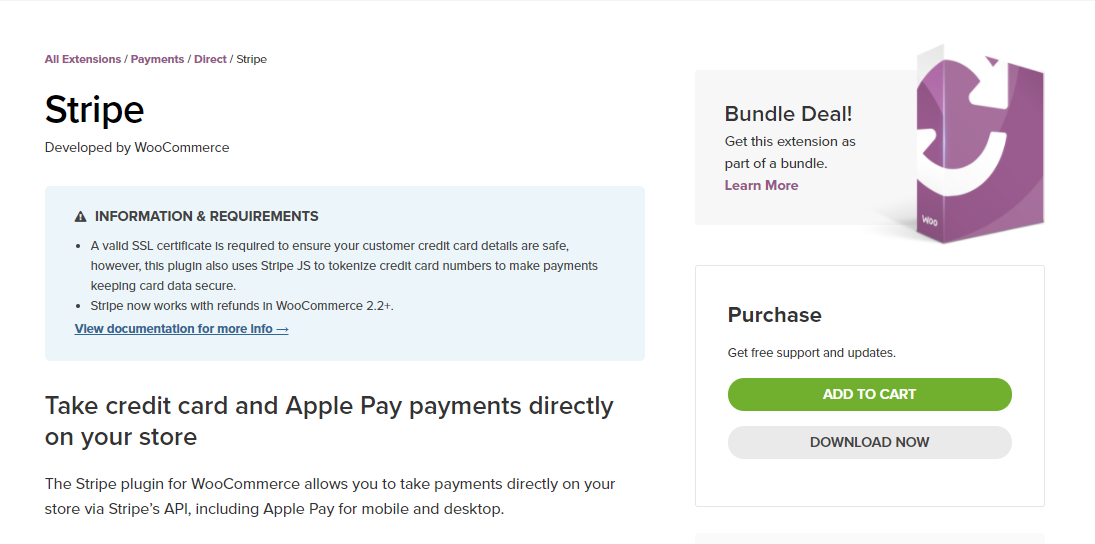 Stripe Payment Gateway is a simple way to accept payment online that allows you to take payments directly on your store via Stripe's API, including Apple Pay for mobile and desktop. It has no monthly fees, no hidden costs: you only get charged when you earn money!

WooCommerce Menu Cart plugin installs a shopping cart button in the navigation bar.
The main feature of the plugin:
Display the shopping cart icon depending on the items/price.
Float left or right or use the menu's default settings.
Customize your CSS.
Highlights:
Quick Setup
Works Great
Simple and perfect

Mailchimp for WooCommerce enables you to sync the purchase data of your customers automatically. Moreover, thanks to using this plugin, you are able to develop your eCommerce marketing strategy easily.
Provided features:
Showcase product recommendations
Create beautiful landing pages
View detailed data on your marketing performance
Sync to your Audience in Mailchimp with purchase data
Add discount codes created in WooCommerce to your emails
Set up marketing automation
Highlights:
So far, so good
Absolutely Great
Easy to install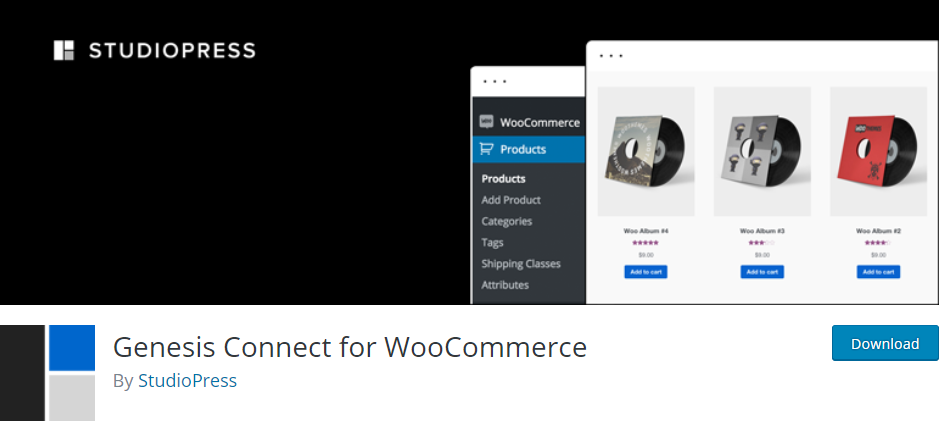 Genesis Connect for WooCommerce plugin replaces WooCommerce's built-in shop templates with its own Genesis-ready versions to display the single product page, the main shop page, Product Category and Product Tag archive pages.
Provided features:
Allow easy customization of these templates
Place your own copies of these templates
Adds its own template loader function
Modifies the Genesis breadcrumbs output
Highlights:

This plugin will help you simplify the checkout process, then increase your sales.
Let's see its features:
Implement add to cart button redirect to checkout page pattern
It's available in 2 languages: English UK (en_GB) and Chinese (zh_CN)
Speed checkout process
Remove checkout fields
Quick purchase button
Highlights:
Nice plugin
Works smoothly

This WooCommerce WordPress plugin allows your customers to switch currencies on your website and get rates converted in real-time.
Provided features:
Shortcode
Checkout by GeoIP rules
4 currencies aggregators
3 Widgets: currencies switcher, currency converter, currencies rates
5 kinds of selectors with flags + flag mode
and more.
Highlights:
Excelente plugin
Almost perfect
Useful plugin

YITH WooCommerce Wishlist is a powerful WooCoomerce tool for eCommerce shop. With this plugin, your customers can save their own favorite products for a later time. Besides, they can also share the wishlist with friends and relatives very easily.
Provided features:
Save their favorite products
Share the wishlist with relatives and friends
Share the wishlist on social networks
Get indirect advertising for your store.
Highlights:
Great plugin
Best plugin for wishlist
Good update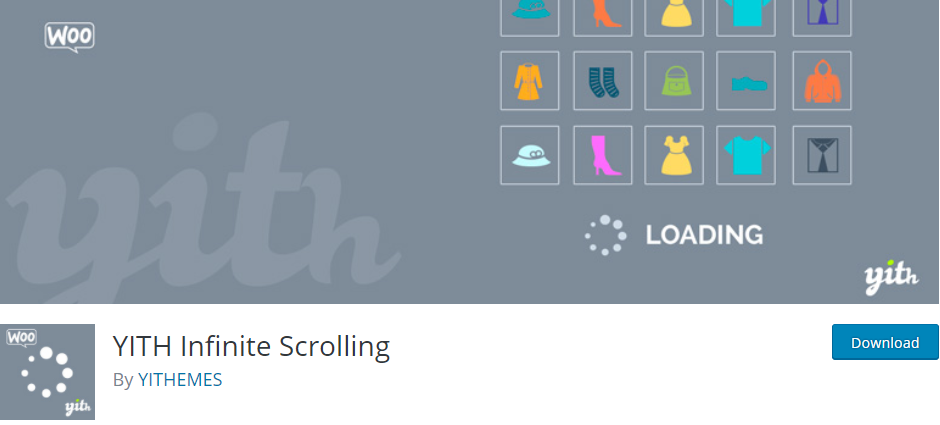 YITH Infinite Scrolling plugin allows customers to scroll down and get the details they seek quickly, without taking time to load new pages.
Provided features:
Show all products at once.
Simple and direct navigation, even from a mobile device
Transition effect
Highlights:
Best infinite
Works fine
Works like a charm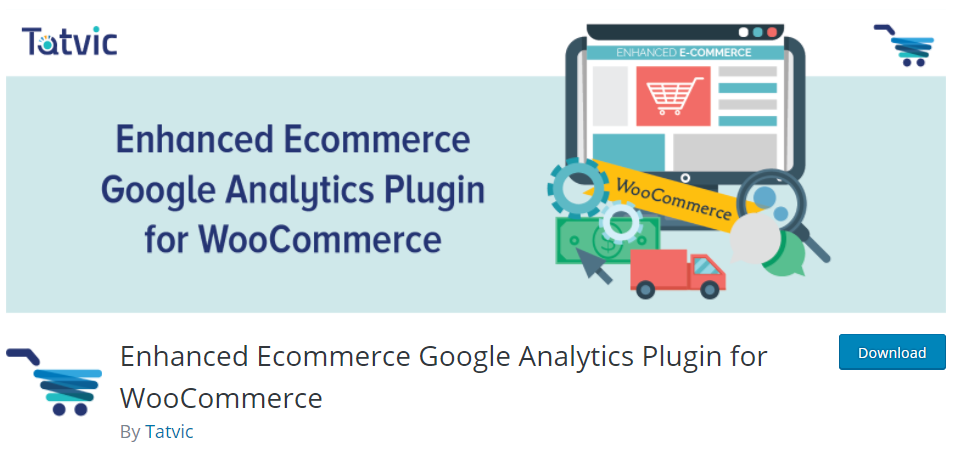 This plugin allows you to use Enhanced Ecommerce of Google Analytics to track the user behavior across your store.
Some main features:
Support 4 new reports: Shopping Behaviour, Checkout Behaviour, Product Performance, Sales Performance.
Captures Product Impressions, Add to Cart & Product Clicks events on the category page…
Set your local currency
Supports Guest checkout functionality
Highlights:
Great support team
Very helpful plugin
Works as mentioned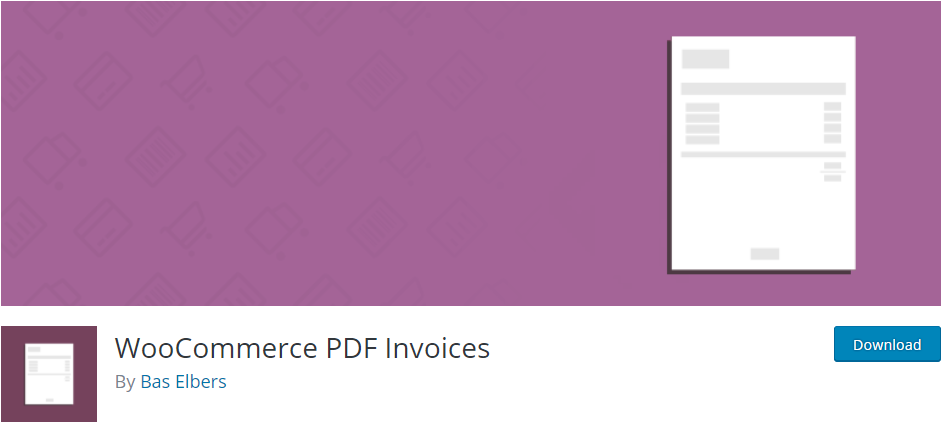 WooCommerce PDF Invoices automates the invoicing process by generating and sending it to your customers. It generates PDF invoices and PDF packing slips, attaches it to WooCommerce email types of your choice, and sends invoices to customers' Dropbox, Google Drive, OneDrive or Egnyte.
Provided features:
Create PDF invoices automatically or manually.
Download invoice
Mark invoices as paid.
Connect with Google Drive, Egnyte, Dropbox, or OneDrive.
And more.
Highlights:
Many options
Very reactive support

WooCommerce Product Gift Wrap – WooCommerce plugin that allows you to add a gift wrap option to your products.
You can set up the default gift-wrappable status per-product and cost by going to WooCommerce > Settings. These costs can be overridden per-product.
Provided features:
Add a gift wrap option to your products with an optional price
Overridden costs per-product
Highlights:
Simple but great
Work well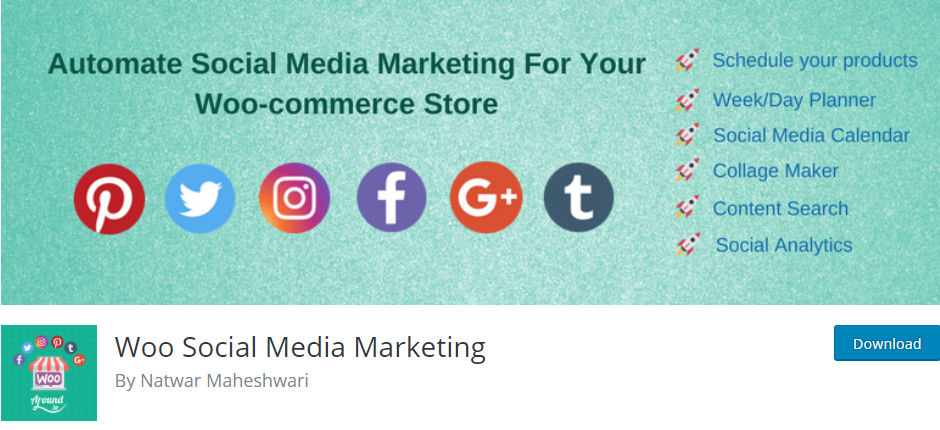 Woo Social Media Marketing connects your store with Around.io, Around.io helps you to put your WooCommerce store's social media marketing on Automation to save time and boost social traffic to your store.
Main features:
Day / Week Planner
Post or Schedule Products
Collage Maker and Image Gallery
Post Library
Content Search
Highlights:

Breeze – Free WordPress Cache Plugin which offers various options to optimize WordPress performance at various levels.
Provided features:
Breeze improves website speed and resource optimization.
Easy to install and configure directly from WordPress.
Simple design for all users.
Highlights:
Excellent with cloudways hosting
Very simple to use
Awesome
Trendy WordPress themes that you must try, it's FREE!
Conclusion
Hope this article will help you choose suitable WooCommerce WordPress plugins for your store. If you have any questions about this post, don't hesitate to leave a comment below. And don't forget to share with your friends if you find it useful! Let's take a look at our list of WooCommerce Themes to get the best one!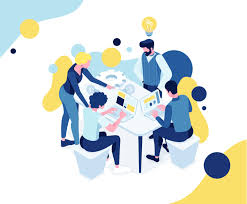 Latest posts by LT Digital Team (Content & Marketing)
(see all)