Are you finding a suitable plugin to insert an age check gate for your website? This blog can help you to find a suitable one. Today, we would like to show you the list of great WordPress Age Verification Plugins to help you add the age check gate and much more. So, let's start now!
Why should you choose WordPress Age Verification Plugin for your site?
By using this WordPress Age Verification Plugin, you can verify the customers' age according to the content of your web. Therefore, you can prevent your visitors, who are not enough age, to see unsuitable content on your site. WordPress Age Verification Plugin is absolutely a brilliant choice for any website.
In other words, installing WordPress Age Verification Plugin brings you many excellent benefits including generating an eye-catching website age verification, determining the minimum age for your content, being able to exclude particular posts, pages, or products from the age gate, and much more. The following plugins will meet all demands and purposes.
Top best WordPress Age Verification Plugins

AgeVerify is a great WordPress Age Verify Plugin. By using it, you are able to generate an eye-catching website age verification. AgeVertify is also very easy to install, just after some steps you can use it easily. This plugin enables you to customize in setting pages with multiple options.
Provided features:
Set cookie duration by hours
Sort list by various factors.
Provide various age verification methods
Ability to add prompt text
Change border and background-color
Highlights:
Clear guidance
Simple and easy to use
Great support

Age Gate enables you to set a restriction on particular content which can be seen based on the age of users. In addition, you can also ask your users to verify their age on the page load easily.
Provided features:
Choose to restrict an entire site or selected content
Select a different age on individual content
Allow certain content to not be age-gated under "all content" mode
Ask users to verify their age on page load
Ability to add custom user agents for less common bots
Highlights:

Agy is a wonderful Age verification plugin for WooCommerce which is very easy to set up the texts as well as modify the design. By using this WordPress Age Verification Plugin, you are able to exclude particular posts, pages, or products from the age gate easily. What's more, it enables you to display the age gate only for your non-registered users.
Provided features:
Exclude specific posts/pages/products from the Age Gate
Redirect failed logins to a specified page
Use one or two-column mode for additional explanations
Let users verify their age on page visit
Add your own logo and set a unique teaser area
Show the age gate only for non-registered users
Highlights:
Mobile-friendly design
SEO friendly
Perfect plugin

The CPS confirms the period of guests by having them offered an explanation to data that appeared in a popup when going to your site. At that point, they can choose YES in the event that they need to keep proceed and squeezing NO will divert them to another URL.
Provided features:
Select situation to show popup
Adaptable content and affirmation button
Perfect with WPML and Polylang
Incorporate a few popup styles and topics
Permit signed in clients to access without check.
Highlights:
Has a lot of choices
Basic and forthright
Perfect Age Gate

Age Verification enables you to insert a pop-up window into your site and then you can determine what is the particular age of visitors which is suitable for seeing the content of your website. Thanks to using this WordPress Age Verification Plugin, you can also customize many features in your age verification box.
Provided features:
Customize your age verification pop up
A cookie that gets saved for 30 days
Add a pop-up window
Verify the age of the visitor
Highlights:
Works just as intended
Excellent
Simple and work

Easy Marijuana Age Verify is a great WordPress Age Verification Plugin that enables you to restrict ages that are specific for each visitor of your site. By using this plugin, you are able to install and run this plugin very easily just in a few minutes. Easy Marijuana Age Verify also works well on many types of websites such as WooCommerce shopping carts, cannabis growers, blogs, and so on.
Provided features:
Add optional legal disclaimer text.
Session cookie prevents the pop-up from repeating
Can omit logged in users
Turnkey configuration
Fullscreen modal window initiates
Opaque black background fully blocks the view
The pop-up window cannot be blocked
Highlights:
Simple and clean
Work well
Great Plugin

WordPress Responsive Age Verification is one of the most wonderful WordPress Age Verification Plugins you should try. Thanks to it, you are able to create a form to require users to confirm their age, or acceptance of terms on your website. Let's take a look at the following features of the plugin.
Provided features:
Age verification that works on mobile and desktop
Make most customizations only using CSS
Be designed to have as minimal of an SEO impact as possible
Highlights:
Customizable
Easy to use
Free
Conclusion
Thanks for reading! We hope that this article about the collection of top WordPress Age Verification Plugins can help you to determine particular ages for seeing content on your website effectively! If you find it useful, don't forget to share it with your friends. If you have any questions, leave a comment below. We will answer it as soon as possible.
Besides, you can access to free WordPress themes to have a more attractive design for your websites.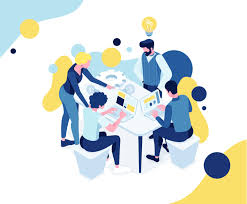 Latest posts by LT Digital Team (Content & Marketing)
(see all)