There are many types of WordPress plugins to calculate prices, measurements, dates, form fields, and more. If you desire to get an outstanding WordPress Calculator Plugin to help you customize and showcase the calculator form, the blog today is the best suggestion for you to explore. We will offer you a list of many useful WordPress Calculator Plugins for you to easily select.
Which is the best WordPress Calculator Plugin for your website?
A perfect WordPress Calculator Plugin has to ensure that you can add any number of calculated fields to your forms. In addition, it helps your users get a better idea of the price of your products and services. Furthermore, this tool must let your users estimate their mortgage payments. However, each plugin has its advantages and disadvantages, so you should compare and consider the following plugins carefully.
Top Must-have WordPress Calculator Plugin

This is a free WordPress Calculator Plugin that lets you create responsive forms with dynamically calculated fields. You can add any number of calculated fields to your forms using this plugin. Moreover, it supports multiple field types like drop-down menus, checkboxes, radio buttons, dates, and others. Besides, it works wonderfully with all themes and is cross-browser compatible.
Provided Features:
Visual form builder
Any number of calculated fields can be added
Easy and visual calculator interface
The calculator supports both easy and advanced operations
Supports multiple field types
Accept operations with dates
Highlights:
Multipurpose
Totally free
Great support

Cost Calculator Builder is another cost calculator plugin for wordpress that allows you to create price estimation forms for your website. This helps users get a better idea of the price of your products and services. Moreover, the plugin comes with its own calculation builder with 8 different calculator elements.
Provided Features:
Built super easy for the visitors
Helps you to build any type of estimation forms
Allows you to easily create price estimation forms
Offers its own drag-n-drop calculation form builder
 Can create an unlimited number of calculation forms
Highlights:
Easy to use and install
Nice plugin
Useful

WordPress Mortgage Calculator Estatik is a useful WordPress Calculator Plugin to let your users estimate their mortgage payments. It can be used as a simple calculator, with the purchase price, down payment, and interest rate. In addition, the shortcode lets you add your mortgage calculator to your sidebar or to any post or page.
Provided Features:
Looks good on any device from both sides
You can use it as a simple calculator with the Purchase price
Adapt calculator color according to your theme styles
The calculator displays result in the Popup window
Add calculator to your sidebars as a widget
Highlights:
Simple
Wonderful
Effective

If you are running a health or fitness website, you may want to allow your visitors handy calculators for their fitness parameters. This plugin helps you add a calculator for giving your visitors a detailed insight into their health. Furthermore, it also provides shortcodes for four calculator widgets like water intake, protein intake, body mass index, and body fat percentage.
Provided Features:
Shortcodes for four calculator widgets
This calculator will ask you about height and weight
Checking body fat percentage
Highlights:
Useful and friendly
Efficient
Functional

Zigaform is a very flexible WordPress Calculator Plugin that allows you to build estimation forms in a few steps using a simple yet powerful drag-and-drop form creator. It is cross-browser compatible too so no matter what web browser your user is using to access your site they should have no trouble using the features of this plugin.
Provided Features:
Cost estimation and calculation feature
Offline Payment Gateway included
42+ form elements ready to be used
Full skin customizer with live preview
Math calculation
Advanced grid system for building form estimators
Dynamic validation for your form
Advanced summary estimate box
Highlights:
Very flexible
Easy to install
Great support

Another calculator plugin we would like to recommend is EZ Form Calculator. This plugin enables you to build form calculators, advanced cost estimators, and extensive contact forms on your website in minutes for a hassle-free way to handle the financial side of your business. Besides, it allows you to create responsive emails and PDF files that can be attached to emails and sent directly, saving you a lot of both time and effort.
Provided Features:
Calculate form values automatically
Extensive conditional logic
Advanced calculations
Email notifications
GDPR ready
Form stats
5 form designs
Highlights:
Intuitive form builder
Easily add form elements
Nice plugin

This WordPress Calculator Plugin can be used for creating various types of calculators, such as an ideal weight calculator, calorie calculator, quote calculator for hotel booking, car rental quote calculator, mortgage calculator, tax calculator, and so on. What is more, internationalization is also now available with this plugin so you will have the ability to translate your calculator into various languages.
Provided Features:
Set your custom formula based on user input
Hide calculated fields
Server-side calculation
Calculate on button click
Correct floating-point math
Highlights:
Multipurpose
Wonderful plugin
Supportive

Stylish Cost Calculator is a great wordpress cost calculator plugin to provide customized, instant quotes for potential customers and clients. You can use one of the 7 built-in templates to get started quickly. Besides, the calculator can automatically convert between currencies, detecting the user's location to show the right one.
Provided Features:
Instant Price Estates
Itemized Detailed List
Accept Payments with Buy Now buttons
Collect customer information for marketing
Automatic Currency Conversion
Pay with Paypal
Highlights:
Simple and easy to use
Great support
Nice plugin

CC BMI Calculator is a simple body mass index (BMI) calculator that can be used on health and fitness websites. It allows users to enter their height and weight information to see their body mass index score. This indicates whether their weight falls into a healthy range or not.
Provided Features:
Allows you to choose different styles by changing colors
Indicates whether their weight falls into a healthy range or not
Very easy customizable
It can be placed on the sidebar as a widget
Highlights:
Great support
Wonderful
Functional

Another WordPress Calculator Plugin we would like to recommend to you is Cost Calculator. With the support of this plugin, you are able to generate calculator forms and show to your user an estimated cost of your products or services. In addition, you can also customize the form in your own style.
Provided features:
Create and design unlimited forms using various layout options and different field types
Set a specific price
Highlights:
Free
Helpful
Easy to use and manage
Conclusion
In conclusion, we have already recommended for you a list of WordPress Calculator Plugin. If you consider this blog is amazing, then please share it with your friends. Furthermore, Free WordPress Themes are also available for you to select and decorate your site.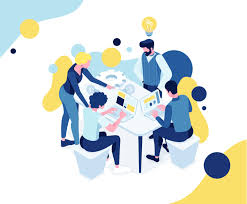 Latest posts by LT Digital Team (Content & Marketing)
(see all)