Nowadays, with the rapid development of information and technology, a lot of online businesses appear to meet the requirements of people. If you are running an online business with WordPress platform, it's a good idea for you to use a WordPress Currency Converter Plugin to help you exchange currencies on your site smoothly. Here is the collection of the plugins coming with currency converter features. Let's take a look!
Why should you install WordPress Converter Plugins?
As you know, WordPress Currency Converter Plugin is an essential tool that helps you to exchange currencies as you want. Thanks to it, you are easily able to manage and implement tasks related to currencies on your site. As a result, you can expand your business all over the world easily. Today, in order to help you choose the best one, we provide you with the top best WordPress Currency Converter Plugin with the hope that you can choose the best one. So, don't hesitate to explore the blog now!
Top Best WordPress Converter Plugins

First of all, let's start with the CurrencyConverter plugin. This WordPress Currency Converter Plugin has over 170 currency rates. Moreover, it also includes a useful API so that you can generate your custom widgets and display the exchange rate at any place on your site. The data of the currency rate is updated automatically every hour.
Provided features:
More than 170+ currency rates
Multiple settings for customizing
Create your custom widgets
Display exchange rates anywhere on websites
Select the data provider
No additional load to your site
Highlights:
Modern design
Good Plugin
Fits every stylish website

This Currency Converter Widget enables you to show the currency exchange rate in the sidebar. Besides, you can also set the popular currency pairs, for example, USD or EUR. By using some simple shortcode, you can show this widget at any place that you want. Let's take a look more provided features of this WordPress Currency Converter Plugin below.
Provided features:
Set commonly-used currency pairs
Display the exchange rate
Skip the Exchange Rate Widget sidebar altogether
Customize its visual elements from text to background
Highlights:
Simple to use
Awesome plugin
Works Smoothly

The next one is CBX Currency Converter Plugin. This plugin can help you to exchange currency as you want and show it at any place that you want. Besides, it also has a video to show you how to set Finance API and the document of how to install this plugin.
Provided features:
Display an awesome form to convert currency
Classic Widget Support
Elementor Widget
Gutenberg Block
4 layout, only calculator, only list, calculator
Translation Support
Highlights:
Excellent
iFrame-free customizable calculator
Best support

Currency Converter Calculator consists of currencies units of more than 195 countries around the world. This WordPress Currency Converter Plugin can enable you to update the exchange rate in an automatic way. What's more, you are also able to use an iframe on your site with a working program available.
Provided features:
195+ currencies
Updates automatically
Responsive design
Popular cryptocurrencies
Use on any page through shortcodes
Multi-languages and SSL support
Highlights:
Easy to use
Useful widget

Open Currency Converter Plugin includes more than 170 currency rates. By using it, you are able to select the data provider as well as build your custom widgets. Furthermore, some widgets allow you to display the exchange rate at any place on your site.
Provided features:
Over 170 currencies supported
Reducing resources and improving response
Control how results are output
Define defaults and to view current exchange rates
Embedding directly into your posts and pages
A PHP function
Highlights:
Easy settings and use
Simple to set-up
Work great

This WordPress Currency Converter Plugin helps you to exchange amounts among more than 200 currencies. In addition, you can also customize the color, layout, and size easily. Through this plugin, you are also able to select to show header colors, adjustable width, and formats.
Provided features:
Converts amounts between currencies
Display formats, adjustable width, and header colors
Instant calculation
 Customize size, color, and layout
Choose default currencies for the calculator
Choice of over 200 currencies
Highlights:
Works Flawlessly
Helpful Plugin
Easy to use

Easy Currency Converter is a user-friendly and totally free WordPress Currency Converter Plugin. You can download this plugin easily and customize it in real-time. Besides, this plugin is a useful tool for websites that supply to the international markets especially Canada, Japan, the USA, and Australia.
Provided features:
Utilize a live currency conversion
Take any number inputted and outputs
Convert to multiple currencies at the same time
Highlights:
Amazingly useful and versatile
Great and simple
Easy to manage

Auto Currency Converter helps you to detect as well as insert the converted amount in the foreign currency easily in case it has money notation appearing. Besides, this WordPress Currency Converter Plugin also includes an option to set a date only after the conversion works.
Provided features:
Detect and add the converted amount in foreign currency
Set a date only after when the conversion works
Automatically convert Yen to USD
Highlights:
Almost perfect
Fantastic
Light-weight
Conclusion
In conclusion, we have already introduced to you some outstanding and useful WordPress Currency Converter Plugins. Therefore, we will feel happy if the blog is helpful for you. If you have more queries related to the topic today, why don't you leave your comment below so that we can easily help you?
Furthermore, don't hesitate to visit our responsive and free WordPress themes whenever you want to get another free but professional theme for your WordPress site.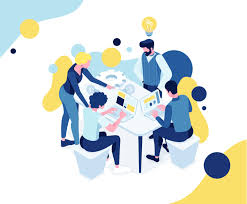 Latest posts by LT Digital Team (Content & Marketing)
(see all)