In today's topic, we will give the best solution to allow your users to leave a comment on your website by using WordPress Comment Plugin.
Why should you utilize The WordPress Comment Plugins?
As you know, the comments of users play an important role in any business. Thanks to it, customers can ask questions or give their opinion about your products so that you can improve your business effectively. In some cases, your customer forgets to leave a comment about your product. This plugin will send an email reminder or a notification via email to your customers. In addition, by using this tool, you have the ability to pin the most positive comment to the top to attract more visitors. Let's take a look at the following plugins to choose the best one for your site.
Top Nice WordPress Comment Plugins

This is one of the best comment plugins for WordPress that allows your admin to disable comments on any kinds of your posts such as attachments, pages, blogs, and on. What's more, you can also use this plugin to delete all comment-related fields which come from quick-edit screens.
Provided features:
All comment-related sections
Disable comments on the entire network
Comment-related items
Remove all comment-related fields
Quick-edit screens
The "Discussion" settings page
Highlights:
Very helpful
Stable, fast, simple
Really clever and outstanding

JetReviews is a plugin for WordPress that allows visitors to add reviews, ratings and comments to your website. One of the main features of JetReviews is its comment integration, which allows users to add reviews and ratings as comments on a post or page. This feature helps to encourage user engagement and can help to build a community around your website.
Provided features:
Allows users to leave comments on any page or post
The comments are automatically moderated by the plugin to ensure that they are respectful and appropriate
Users can rate each comment
Manage comments, allowing website owners to quickly delete or edit any comments that are inappropriate or off-topic
Highlights:

This WordPress Comment Plugin enables you to insert a responsive comment box into your blogs or your content tyes. In addition, it also gives you an ability to generate a new discussion thread so that you are able to reply to current comments of your customers.
Provided features:
Subscribe to User / User Follow
Option to load all comments on the first-page load
Sticky Comments
Custom Comment Forms with custom fields
Overwrite comment template and style
Add comment system on attachment pages
Long comment text braking function
Multi-level comment threads
Highlights:
Outstanding support
Very useful plugin
Absolutely fantastically perfect

This WordPress Comment Plugin allows your users to make a comment on your WordPress site by the way of using Social Media accounts. In addition, they can also share the content of your site so that you can increase customer traffic. In case you want your site to be compatible with Social Share or Facebook Comments, you can install Sassy Social Share or Fancy Comments.
Provided features:
Better Customer Relationship
Enhances Marketing Efforts
Updated and Genuine Data
Higher Conversations
Credibility
Works for the lazy
Spam Reduction
Rapid signup/login
Supports HTTPS-enabled websites
Highlights:
Simple and easy and stable
Really powerful plugin
Easy handling

This plugin allows your users to sign up for mail notification and use it to suspend all notifications as well as unsubscribe to particular posts. Moreover, using this plugin, you can solve almost problems that may affect Mark Jaquith's version and admin can also enable a double opt-in mechanism or require customers to specify their subscription.
Provided features:
One-Click Unsubscribe
Imports Mark Jaquith's Subscribe
Easily manage and search among subscriptions
Get and Download your System information
Messages are fully customizable
Highlights:
Wonderful plugin
Great support
Smart and efficient

WP Add-on for Facebook Comments enables your users to comment on the content by the way of using Facebook accounts.  Besides, this plugin offers you an option of sharing the comment activity with their friends or relatives on Facebook and you can also use a Facebook tool to limit the comments.
Provided features:
Moderation with Facebook App
Facebook Comments Widget
Comments for all posts and CPT
Fully Responsive
Localized in 56+ Languages
Comments by Shortcode for pages
Highlights:
Great Support
An Elegant Plugin
Excellent

This is a powerful WordPress Comment Plugin that allows your visitors to comment on your site by using Facebook account easily. In addition, it also helps you to get traffic from your Facebook easily as well as optimize your site in an effective and social way.
Provided features:
Set default comment
Change language
Compatible with Gutenberg editor
Post comment on Facebook timeline
Sort comments by Time or Social Ranking
Widget and Shortcode
Multisite Compatible
And more
Highlights:
Awesome plugin
Excellent support
Responsive, simple and feature-rich

This is a modern plugin that gives you an ability to customize WordPress comment which comes from the dashboard. Moreover, this extension also allows you to delete the email field or site field as well as add custom text before and after the form.
Provided features:
Remove Fields
Change Texts
Use a two columns layout
Shortcode to insert comment form
Customize the WordPress comment form
Highlights:

This is one of the best comment plugins for WordPress that enables you to deliver the comment system of your site. You can also completely manage 4 desired comment system as well as select the tabbed and stacked interface which includes comment re-ordering.
Provided features:
Compatible with Gutenberg editor
Customize labels
Show/Hide comment counts
Enable Social Comments
Customizable behavior
Rearrange order
Integrate Disqus Comments
Plugin loads optimally
Highlights:

This WordPress Comment Plugin allows you to display comments box at any place on your site which includes the author's avatars and an excerpt of comments. In addition, you can have the ability to display comment for a particular post type or existing post. Also, it enables you to specify the number of words that should be displayed for excerpts.
Provided features:
Set your kind of ellipsis
Set the number of comments
Show an excerpt or the full comment
Choose to not show the comment
Sort by author email, author URL, content
Determine the number of words shown
And more
Highlights:
Excellent Comment Organization
The best of its kind

GraphComment is an easy-to-read and powerful WordPress comment plugin. It is a  great solution for your site's visitors to follow the discussion. By using this plugin, you can add countless comments to the database of WordPress at ease. On top of that, you are no longer worried about losing comments when returning to WordPress default commenting thanks to the support of this plugin.
Provided features:
Automatic Registration
Crowd Discussion
Sliding Sidebar Panel
Notification & Reply system
Advanced banning tools
Customized validation of your T&Cs
Customizable category label
Easy Administration
And more
Highlights:
SEO-friendly
Spam Protection
WordPress full integration

Lazy Load For Comments comes with various simple configurations for you to remove undesirable HTTP requests and then improve your site loading speed. This WordPress Comment Plugin helps your site only load comments when required and it also strictly follow the WordPress coding standards.
Provided features:
Genesis support
Divi support
Translation ready
No complex configurations
Developer friendly
Reduce no. of HTTP requests
And so on
Highlights:
Improve site loading speed
Simple configurations
Translation ready

This WordPress Comment Plugin is suitable for those who want to show their visitors comments from Facebook on WordPress sites. On the ground of that, you can use this plugin to increase the site's traffic effectively. Moreover, it is also an easy-to-use WordPress Comment Plugin. You just need to build a FB app ID to apply this plugin on your site as well as remove any page or post in your own demand.
Provided features:
User friendly and easy to use
Tested with other popular plugins
Ability to set the box Title
Optional to choose colors, fonts, position, etc
Language settings
And much more
Highlights:
Simple to use
Various setting options
Useful

Disqus is the leading WordPress Comment Plugin that you should pay attention to. With its great assistance, you can increase traffic, reduce bounce rate, improve reader engagement, and more easily. This plugin allows your brand to interact with customers directly, replace default comments of WordPress and import your available comments automatically.
Provided features:
Syncs comments automatically
Monetization options
Export comments to WordPress-compatible XML to backup or migrate to another system
Analytics dashboard
Mobile responsive design
Simple one-click installation
And much more
Highlights:
Trusted
Threaded comment display
Flexible login options

The next must-have WordPress Comment Plugin in this collection is Simple Comment Editing. This plugin is a wonderful tool for you to enhance the possibility of your comment section. By utilizing this plugin, your site visitors can modify their comments in a specific span. In this light, they can edit the typos or other mistakes simply.
Provided features:
Simple to install
Anonymous users can edit comments for 5 minutes
No styling is necessary
Advanced customizations
And so on
Highlights:
Easy to install and use
Great support
Enable to edit

Antispam Bee is a useful WordPress Comment Plugin that helps you to prevent comment spam on both WordPress blogs and websites at ease. This plugin will stop spam comments and keep track of them in an efficient way with no captchas and private information leaking.
Provided features:
Trust approved commenters
Trust commenters with a Gravatar
Allow comments only in a certain language
Block or allow commenters from certain countries
Treat BBCode links as spam
Use regular expressions
Notify admins by e-mail about incoming spam
And more
Highlights:
Delete existing spam after n days
Limit approval to comments/pings
Optionally exclude trackbacks and pingbacks

It is a lightweight plugin designed with the aim to make your customers happy and increase your site traffic. Thanks to the support of this plugin, you are able to make use of the Comment Import to publish WordPress existing comments via a click of the mouse. Similarly, Comment Syncing allows you to sync your comments on Reply Box with WordPress
Provided features:
Get rid of spam comments
Instant Moderation
Markdown Formatting
Natural Discussion
Social Login
Pin a Comment
Comment Import
Comment Syncing
And more
Highlights:
Lightweight
Custom CSS
Secure codes
Conclusion
We hope that this collection is helpful for you. If you have any questions, don't hesitate to leave a comment below. And if you find it useful, don't forget to share it with your friends!
Moreover, you can refer to free WordPress themes to improve your website's engagement.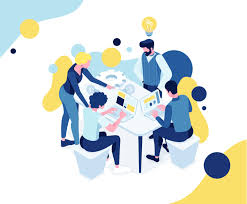 Latest posts by LT Digital Team (Content & Marketing)
(see all)