Nowadays, there are a variety of useful ways that help you to communicate with your customers, and WordPress SMS Plugin is regarded as one of the most effective ways. If you feel confused since you don't know which is the most suitable SMS plugin for your WordPress website, the list below may be useful for you. Let's start to explore it now!
Why is the WordPress SMS Plugin important for your site
When running a business, you absolutely want to have a tool to help you notify your customers about your new products or any other marketing campaigns. Understanding your need, today, in this collection, we provide you top best WordPress SMS Plugin so that you can send text messages to your customers easily. Let's start now!
Top Useful WordPress SMS Plugins

This WordPress SMS Plugin gives you the ability to send messages to your users or subscribers. Thanks to it, you are able to get more attention from them. In addition, this plugin also allows you to get the mobile number of your users when they subscribe to your newsletters.
Provided features:
Send SMS to either your users' numbers
Get your users' mobile numbers
Send SMS automatically to users
Increase the security by two-step verification
Login with your mobile number
And more
Highlights:
Excellent Plugin
Great support
Very impressive

WC – APG SMS Notifications allow you to send SMS notifications for your customers at any time that the order status altered. In addition, this WordPress SMS Plugin also notifies you if it has a new order. It also helps you to add the international prefix number to the phone number of your customers in case it's necessary.
Provided features:
Inform the owner or owners of the store about new orders
100% compatible with WPML.
Support for custom order statuses
Inset the international prefix number
Also notified by SMS the customer notes.
All messages are customizable.
Choose which messages to send.
Timer every X hours the message
Highlights:
Awesome Plugin
Easy to install
Instant support

Another WordPress SMS plugin you should try is WP SMS: Texting. In other words, this theme is a good option for you to send SMS from the WordPress site or app. Thanks to it, you can easily send a text message/ SMS to any number from the settings page of the plugin in a direct way.
Provided features:
Custom function to easily send SMS messages to any number
Send Bulk SMS to all the users of the website or to a user role
Send SMS Newsletter to all the users of the website
Enable sending SMS notifications to the admin or any number about any activity on the website
Basic logging capability to keep track of up to 100 entries
And much more…
Highlights:
Easy to use
Time-saving
Helpful

The next WordPress SMS plugin in the collection is Smart Marketing SMS and Newsletters Forms. That is to say, this plugin will help you send SMS and newsletters to your clients to increase the traffic effectively. Let's have a look at the features below.
Provided features:
Order conversion by state
Integration with Gravity Forms, CF7, WooCommerce, Page Builder
Simple forms, popup forms, widget forms
Option to validate contacts with Double Opt-in (RGPD)
E-goi Track & Engage
Web Push Notifications
And much more…
Highlights:
Free
Automatic contact synchronization
Useful

Here is a great WordPress SMS Plugin if you want to have a tool so that you can connect with your customers and subscribers easily. By using it, you are able to sen SMS as well as text-to-voice messages to individuals or a group of people. As an admin, you can also insert, remove or update members of your group.
Provided features:
SMS and text-to-voice messages
Creates a default group
Add, delete and update members from the group.
Creates a subscription form
Provides merge tags
Send an SMS message to new subscribers
Checks that each phone number entered is valid.
Highlights:
Excellent plugin
Stellar customer support

This WordPress Text Message Plugin enables you to contact with your users through their favorite channel. What's more on the bottom of your site, it also has a chat button that allows you to communicate with your clients quickly. In this way, you can enhance the customer support of your site as well as get more calls and leads.
Provided features:
A direct click to chat method
Help your website visitors navigate to your address
Get more leads and calls
Improve your customer support
Direct customers to your store's location
Click to call
Show different chat channels for different pages
Available days and hours
Highlights:
Easy to use
Great plugin
Nice

This WordPress SMS Plugin is a great option so that you can improve the experiences of your customers. It helps you to send SMS about the current order for your customers. In addition, it also helps to notify the seller at any time when it has a new order. Many other features are also included in this plugin.
Provided features:
Custom checkout field
Notify the seller whenever a new order is placed
Notify vendor whenever there's the new order
Inform the buyer of the current order status
All WooCommerce order statuses
SMS content can be customized
Highlights:
Amazing plugin
Perfectly working

Better Notifications for WP is a wordpress sms plugin free. Thanks to it, you are able to customize your email notifications as well as select to send notifications for each user, all users or multiple users. What's more, you can also have an ability to set a limit for certain notifications which are based on tags, post formats or categories.
Provided features:
Subscriptions
Conditional Notifications
Custom Fields
Send to Any Email
Group multiple notifications
Global Override
Reminders
Highlights:
Great support
Impressive plugin
Great and fast support
Conclusion
In short, WordPress SMS Plugin is the best solution for you to send messages to your customers in a direct way. Thanks to it, you can save time yet also communicate with your clients without any trouble. Besides, if you are looking for some eye-catching and responsive themes for your site, don't forget to visit our free WordPress themes to get some beautiful designs.
Thank you so much for reading! If you have any questions, please leave a comment below, we will reply as soon as possible! Have a great day and see you in the next posts.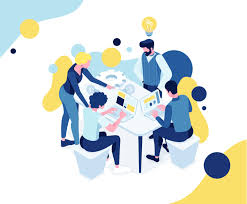 Latest posts by LT Digital Team (Content & Marketing)
(see all)