Expanding your business all over the world with the best Woocommerce Currency Switcher plugin!
Why should you use Woocommerce Currency Switcher Plugins?
Let's imagine you are running an Online Store from the US, but most of your customers come from different countries such as UK, Korea, Japan,… then you will need a plugin to convert USD to those countries' currencies. In today's collection, we are going to introduce to you the best Woocommerce Currency Switcher plugin to help you do this effortlessly. Give it a go now!
Top Best Woocommerce Currency Switcher Plugins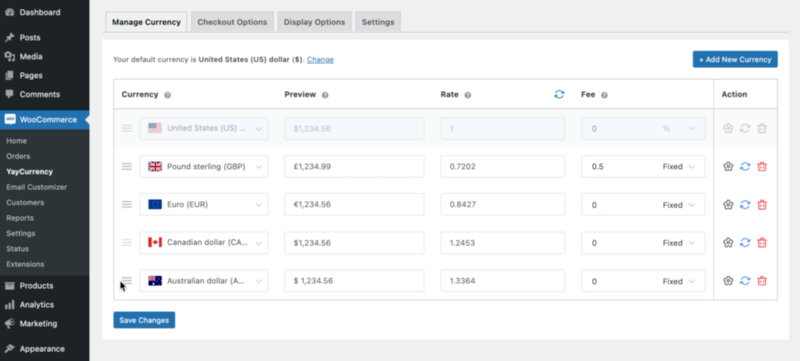 This WooCommerce Currency Switcher comes with advanced options that you can't find in other multi-currency plugins. Including drag and drop currency items, built-in custom price ending, and selectable payment methods for checkout in different currencies. The strong point of this plugin is its simplicity and ease of use. It allows your shop to display prices and accept payments in multiple currencies. This enables your customers the possibility of shopping in their national currency and helps increase conversions. When a customer selects a currency, the shop will be both displaying prices and completing transactions in the new currency. 
Provided options:
Easy to use

: Clean interface with currency instant preview.

Higher coding standard

: Approved by WooCommerce marketplace.

GeoIP price display

: Auto detects the IP of the customer and shows prices accordingly. It's ready built so you don't have to config.

Free version

available: You can try it out for an unlimited trial time before making the upgrade decision
Highlights:
Currency switchability works seamlessly even in Quickview, filter, checkout process, and anywhere site-wide

Custom price rounding made simple: round up/down/nearest and auto deduct an amount to achieve the desired price ending 

New design: drag and drop, country flag, standard currency codes, etc.

Multi-Currency Pro is a modern and clean currency switcher plugin for WooCommerce. This is new in the WooCommerce currency arena but very well accepted by the shop owner who using multicurrency for their stores. Both the free and pro version is available for this plugin. Free of this plugin allows you to add unlimited currencies where all other free plugins allow adding only a few currencies.  The backend of this plugin is very clean and easy to use. You also see a short video intro about this plugin here.
Provided options:
Allows adding unlimited currencies.
Location-based currency.
Currency wise payment method.
Floating currency switcher (left/right/hide)
Currency switcher in menus. ( Header, Footer, Sidebar)
Shortcodes are available to add in any position of a page or post.
Shortcodes can be used in Elementor Page Builder or Gutenberg Block.
Php script to add in theme code or functions.
Design customization option.
Accurate conversion rate.
Highlights:
Customers will be able to pay using any currency they preferred or using selected currency by the store owner.
Very lightweight, clean design, and user friendly.
Video tutorials available.
Provide customer support to set up their store currency.
Work in Quick view, Filter.

WooCommerce Currency Switcher Plugin helps your customers conveniently exchange currencies in your Store. This plugin will be a proper choice for you to open a worldwide online store with multiple currencies.
Provided options:
Support 3 widgets: Currency Switcher, Currency Converter, and Currency rates
Support 6 currencies
Allow customers to pay in currencies they want
Compatible with Stripe, Paypal
and more.
Highlights:
Easy to use, friendly interface for customers
Compatible up to 90% with different payment gateways in "multiple allowed" mode.
Documentation and tutorials fully provided.

This is a perfect currency converter plugin for Woocommerce which has well-written code and full detailed documentation. It works perfectly even with variable products. A wide range of currency switcher placement, as well as format options, are also included for your better usage.
Provided options:
Set specific formatting for each currency
Automatic currency exchange rate updates.
Prices on per product basis.
Currency by country
Update currency exchange rates automatically
Insert currency switcher as a widget or as shortcodes
Highlights:
Fully responsive support
Light and fast

WooCommerce Currency Switcher Plugin is an ideal WooCommerce Plugin that you can use to show your prices' products in multiple currencies. In addition, the ability to set the exchange rate for your currency in both automatics and manual ways is also included.
Provided options:
Checkout in the selected currency
Currency switcher design
Compatible with WordPress themes
Unlimited number of currencies
Manual/ automatic exchange rate for each currency
And more
Highlights:
Great service
Very nice plugin

With this Woocommerce Currency Switcher plugin, you can set up the exchange to each currency in your Woocommerce easily. You can also set up widget/ shortcode along with photos for any currency. Exchange rates of currency will be downloaded from Open Exchange Rates and they are automatically updated 24/24.
Provided options:
Full exchange for shop, product page, and orders
Support widget with a drop-down menu and radio buttons
Able to custom currencies' exchange rates
Support MasterCard.
Detect currency via IP address
A multiplier for exchanged currencies
Open Exchange Rates support
And more
Highlights:
Support many currencies
Fast and Actually Works
Work like a charm

If you want your customer to convert currencies conveniently on your online site, this currency converter plugin for Woocommerce will help you do it! This plugin is free to download and use!
Provided options:
Fetch data from Open Source API
Support more than 170 currencies
Support a PHP function to add features to the theme.
Able to control how results are shown
Administrator to define defaults and view current exchange rates
Highlights:
Simple to set up and use
Automatic inline currency conversion plugin.

Woo Multi-Currency is a free Woocommerce Currency switcher plugin that helps to switch this currency to the different one. It also creates a current exchange rate converter in Woocommerce Currency. With this plugin, it is possible to accept payment with 1 currency or all currencies.
Provided options:
Support multi-currency payment
Hide Currency on front-end
Custom price with each currency
Approximate price
Various sources of exchange rate
Custom currency symbol
Currency selector widget
Highlights:
Simple and functional
Fast support

Price Based on Country for WooCommerce is a great way that enables you to sell your products in multiple currencies. In this way, you can enhance your customers' satisfaction effectively. This WooCommerce Plugin also provides you 2 ways to set your product prices for each country for example setting manually and apply the exchange rate to calculate the price.
Provided options:
Sell the same product in multiple currencies
A country switcher widget
Compatible with WPML
Automatic updates of exchange rates
Insert an exchange rate fee
Round to nearest
Display the currency code next to the price
Highlights:
Fairly straight forward
Appreciated the great support
Very feature-rich plugin
Conclusion
That's all of our collection of the best Woocommerce Currency Switcher Plugin today! We hope that you can find at least one suitable plugin. Furthermore, you can refer to these Free WooCommerce Themes to create a wonderful WooCommerce website. Don't hesitate to share it with your friends if you find this article helpful!
Thank you so much for reading! If you have any questions, don't hesitate to comment below, we will reply as soon as possible!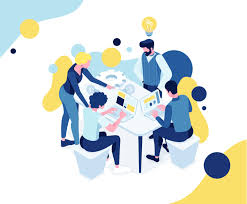 Latest posts by LT Digital Team (Content & Marketing)
(see all)