As a WordPress website owner, you absolutely know that document management plays a vital role on your site since, with the help of it, you can oversee the reports better and manage them effectively. For this reason, installing a documented plugin is very necessary for you. Today, in order to help you choose the best one, we provide you with the top best WordPress Document Plugins.
The factors of the best WordPress Document Plugins
Easy to use regardless of not having coding skills
Have the free version and can upgrade the pro version when you need
Ready to support you at any time
Easily translate into different languages
Come with a lot of powerful features
And much more
Let's go over the listing below to explore more amazing features.
Top Helpful WordPress Document Plugins

Knowledge Base for Documents and FAQs is a great solution for your documents, FAQs, and articles. It is very user-friendly and completely compatible with every theme, style, color, and layout. Thanks to this WordPress document Plugin, you are also find out your document easily.
Provided features:
Add an AJAX-enabled search box
For better SEO, choose the URL
3 levels of categories and sub-categories
Order articles and categories alphabetically
Over 500 icons
16 pre-defined color themes.
4 pre-defined style combinations.
Setup hierarchical documentation
Set front-end text to any language
Looks great on phones and tablets
Highlights:

This WordPress document Plugin enables you to upload as well as embed your document into your WordPress sites easily without needing any extra browsers such as Acrobat Reader or Flash. Moreover, you can also select either Google Docs Viewer or Microsoft Office Online in order to show your documents.
Provided features:
Text files
Clean and Minimal UI
TIFF Images
No 3rd party plugin needed
Adobe Illustrator
Option to choose the viewer
Scalable Vector Graphics
Cross-browser compatibility
Highlights:
Very nice widget
Easy and effective

This WordPress document Plugin allows you to manage as much as a number of records, files, media, video or document of your site. Moreover, you can also use this plugin to generate many folders and subfolders in order to control and arrange the documents and accounts of your customers, students or suppliers.
Provided features:
Administrators can add files to users
SSL Support
Unlimited nesting of folders
Require login to download files
Each user has their own file repository
File size based off server php.ini
Add links a file
Embed youtube and other media as a file
Recycle bin with file retention dates
And more
Highlights:
Very useful

Great Product

Brilliant Support

weDocs is a powerful WordPress Document Plugin that enables you to generate a great document for your products. Moreover, you can also use this plugin to arrange the document of your products beautifully. This plugin also enables you to insert new docs and organize them with tags, order or even fetch docs.
Provided features:
Create great-looking documentation
Organize product documentation beautifully
Create/add new docs
Organize with ordering, tags, and even fetch docs
Create documentation for a fresh and streamlined experience
Highlights:

This WordPress document Plugin enables you to store, arrange or track the files of formats. In addition, you can also use this plugin to empower teams so that you can edit, define or draft your document collaboratively. What's more, thanks to a file hosting solution, you can publish as well as send your files to clients, teams, or the public easily.
Provided features:
Document History
Access Control
Enterprise Security
Helps you track and organize documents
Each file gets a permanent
Multisite and Windows support
French and Spanish language support
Integration with Edit Flow
Recently Revised Documents Widget
Each revision gets its own unique URL
Files are intuitively checked out and locked
Toggle documents between public
Highlights:
Quality plugin
Useful and flexible
Nice plugin

Simple Download Manager for WP Document Revisions is a WordPress File Share Plugin that you can use to share your document with the public. Moreover, this plugin is also extremely lightweight, you can also use it to show the most common Downloads with "Popular Download".
Provided features:
Simple, basic download counter included!
Use "Downloads" wording instead of "Documents"
2 additional taxonomies
3 additional Widgets
Own plugin settings page
Help tabs included
Fully internationalized
Fully Multisite compatible
Display most popular/ accessed Downloads
Highlights:

This WordPress document Plugin offers you a sound structure for you to manage your document system among the normal posts ad pages in an automatical way. What's more, thanks to using this plugin, you can also create devote document sites as well as a subsite for your document in a multisite network.
Provided features:
Lists documents
a means to navigate the documentation structure
Lists the children of a document
Renders a list of links to the document categories
Groups Restrict Categories
Widgets Control Pro
Highlights:
Useful addon
Convenient
Handly
Conclusion
All in all, it's time for you to explore the collection of WordPress document Plugins to find out the more detailed information and their usefulness. We hope that the list we suggested may be helpful for you and other plugin users. If you have any queries or want to ask for more information about that, don't hesitate to leave your comment below. We will reply to you soon.
What's more? We also provide a lot of well-performance and high-quality free WordPress themes, so don't forget to visit whenever you want. Have a good day and see you the next time.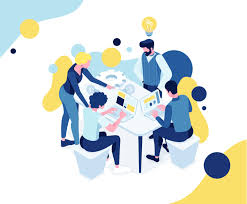 Latest posts by LT Digital Team (Content & Marketing)
(see all)