Do you want to manage or control all your tasks on your site effectively? If yes, don't miss a list of useful WordPress Project Management Plugins in the blog today! Let's have a look and choose the most suitable one to meet your requirements now!
Why should you have WordPress Project Management Plugin for your site?
For any business site, managing your projects and tasks is not easy at all. In order to do it effectively, you absolutely need a plugin to assist you. In addition, most of these tools are completely easy to use and install within a few minutes. Hence, let's read whole the article to choose the best solution for your site.
Top 7 Best WordPress Project Management Plugins

WP Project Manager is a great WordPress Plugin that allows you to manage your project effectively. In addition, this plugin also includes a lot of professional features so that you can generate, assign as well as arrange your tasks, projects really fast. Thanks to the time tracking tool, this WordPress Project Management Plugin can help you to enhance the productivity of your team and measure the performance variation easily.
Provided features:
See the progress bar on the list
Full control over privacy and security
Add comments on individual to-do lists and to-do's
Efficient task manager with an intuitive interface
Team collaboration made easy
Mark to-do as complete/incomplete
Best fit for any kind of teams
Personal board for users
Highlights:
Great Support
Outstanding

This free WordPress project management plugin allows you to maintain and manage as many documents, files, videos, photos, and records as you want. Moreover, you can also use this plugin to generate folders and subfolders in order to control and arrange your customers, manage documents and choose the particular distribution of documents.
Provided features:
Administrators can add files to users
SSL Support
Unlimited nesting of folders
Upload and manage files with No Limits!
Secure documents under login for each user
Zip files in an archive
Require login to download files
Embed youtube and other media as a file
Recycle bin with file retention dates
Each user has their own file repository
File size based on server php.ini
Highlights:
Great Product
Helpful support

Panorama is one of the most popular WordPress Project Management Plugin that helps you have an overall look at the projects. Moreover, this plugin also consists of stunning and simple charts that display your progress so that you can follow up on your deadlines effectively.
Provided features:
Keep your clients and team in the loop
Follow up on your deadlines
Streamline your process
A clear picture of the project status in an instant
A visual indication of project progress
Highlights:
Incredible value
Superior support
A useful plugin

Kanban Boards are one of the most popular WordPress Project Management Plugin which is totally compatible with tracking sales, relationship management, scheduling content publishing and so on. Moreover, this plugin also gives you the option of displaying your projects.
Provided features:
Assign tasks to team members
Estimate how long you think tasks will take
Create custom views
Manage the users
Customize the board
Create tasks and projects quickly, right from the board
Collaborate in real-time, and see updates live
It works on mobile
Manage the users
Highlights:
Great support
Work very well

Software Issue Manager is a great WordPress Project Management Plugin that helps you to solve problems effectively and efficiently. Moreover, this plugin also enables access to your data at any time and device. You also have an ability to manage people who access what on a filed through field basis.
Provided features:
WP Ticket Starter
Request a quote Starter
WP Easy Contact Starter
Allow access to your data from any device, any time
Employee Directory Starter
Employee Spotlight Starter
Control who accesses what on a field by field basis
Allow all projects, issue,s and member fields to be updated
Campus Directory Starter
Highlights:
Very useful
Excellent
Simple and Effective

The Zephyr Project Manager plugin has a sleek and modern style that is free of unnecessary clutter. You can make an endless number of projects and personalize your interface with your company's logos and colors. The WordPress dashboard is where you create projects, where you can fill in the details, assign people, and mark tasks and deadlines.
Provided features:
Obtain versatile features like the Asana integration, custom task templates
Translate the plugin into any language
Admins and users get their own profile pages
Comes with a calendar view for setting and viewing upcoming tasks and projects
Includes an impressive set of tools for email notifications
All exports and imports are done with JSON and CSV files.
Highlights:
Simple and Useful
Comes with an Android app

Business Manager is a WordPress plugin that allows you to manage your ERP, HR, CRM, and projects. It enables you to manage your staff, projects, clients, papers, and other items with ease. With this theme, you can easily and rapidly turn a standard WordPress installation into an ERP and business management system.
Provided features:
Upload any file type supported by WordPress (images, word processor files, PDFs, etc.).
Provides more than a standard project management tool, with additional elements
There's an advanced Kanban and project management area that includes drag and drop features
Several tracking elements are provided
The document management system is linked to your site storage.
Highlights:
A useful plugin
Easy to install
Conclusion
WordPress Project Management Plugin is a useful tool that helps to control your tasks effectively. We hope that this collection is helpful for you. If you have any questions, don't hesitate to leave a comment below. And if you find it useful, don't forget to share it with your friends!
Moreover, you can refer to free WordPress themes to create a beautiful site.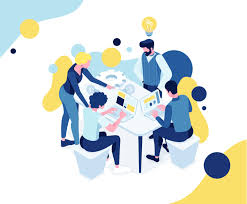 Latest posts by LT Digital Team (Content & Marketing)
(see all)